Depeche Mode have teased their upcoming 13th studio album for months, first with the debut of a new glitch-gloom track and then with a tentative release date of March 2013, but now the synth-pop pioneers have shared all the details on their next LP. The electro trio's much-anticipated follow-up to 2009's Sounds of the Universe is titled Delta Machine and will arrive on March 26, via Columbia Records. The video for the 13-track record's first single, "Heaven," drops on February 1, according to the band's website.
"Writing this album was incredibly daunting as I wanted the sound of this collection to be very modern," Depeche Mode's Martin Gore said in a statement. "I want people to feel good about listening to this record, to get some kind of peace. It's just got something magical about it."
Singer Dave Gahan added, "With this release we've completely shifted our idea of how to create an album. When we hit a wall where we realize the album is beginning to sound too normal, we'll mess it up and really give it that organic Depeche Mode Sound. Delta Machine is no different, and I can't wait for all of our fans to hear it."
Gore previously said, "I think the songs on [Delta Machine] are among some of the very best we've done," and described the full-length as a having "a similar vibe to Violator and Songs of Faith and Devotion." It's an obvious comparison, since both those albums featured work from producer/mixer Flood, who also mixed Delta Machine. According to earlier reports, the new record contains songs written by Gore and Gahan, and was produced by Ben Hillier, who served as producer on the group's two previous efforts (Sounds of the Universe and 2005's Playing the Angel).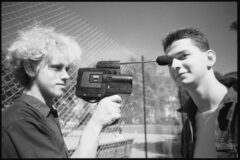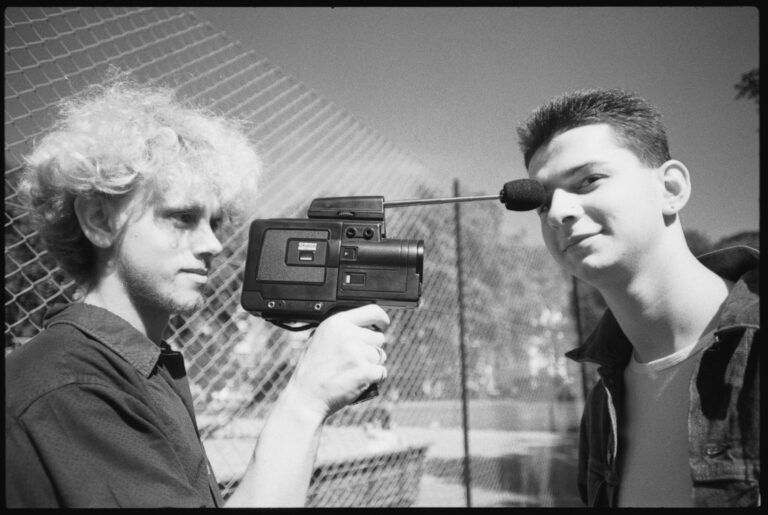 Delta Machine will be available in traditional CD format, as well as a two-disc deluxe edition packaged with four extra tracks and a 28-page hardcover book that includes photos by Anton Corbijn. Depeche Mode will embark on a European stadium tour later this spring, beginning in Tel Aviv, Israel on May 7. An announcement regarding North American performances is forthcoming.
Scroll down to see Delta Machine's full track list and Depeche Mode's upcoming European tour dates.
Delta Machine track list:
1. "Welcome to My World"
2. "Angel"
3. "Heaven"
4. "Secret to the End"
5. "My Little Universe"
6. "Slow"
7. "Broken"
8. "The Child Inside"
9. "Soft Touch/Raw Nerve"
10. "Should Be Higher"
11. "Alone"
12. "Soothe My Soul"
13. "Goodbye"
Deluxe Edition Bonus disc:
1. "Long Time Lie"
2. "Happens All the Time"
3. "Always"
4. "All That's Mine"
Depeche Mode 2013 European Tour Dates:
May 7 – Tel Aviv, Israel @ Hayarkon Park
May 10 – Athens, Greece @ Terra Vibe
May 12 – Sofia, Bulgaria @ Georgi Asparuhov Stadium
May 15 – Bucharest, Romania @ National Stadium
May 17 – Istanbul, Turkey @ Kucukciftlik Park
May 19 – Belgrade, Serbia @ USCE Park
May 21 – Budapest, Hungary @ Puskas Ferenc Stadium
May 23 – Zagreb, Republic of Croatia @ Hippodrome
May 25 – Bratislava, Slovakia @ Inter Stadium
May 28 – London, England @ O2 Arena
May 29 – London, England @ O2 Arena
June 1 – Munich, Germany @ Olympic Stadium
June 3 – Stuttgart, Germany @ Mercedes-Benz Arena
June 5 – Frankfurt, Germany @ Commerzbank Arena
June 7 – Berne, Switzerland @ Stade De Suisse
June 9 – Berlin, Germany @ Olympic Stadium
June 11 – Leipzig, Germany @ Red Bull Arena
June 13 – Copenhagen, Denmark @ Parken
June 15 – Paris, France @ Stade De France
June 17 – Hamburg, Germany @ Imtech Arena
June 22 – Moscow, Russia @ Locomotive Stadium
June 24 – St. Petersburg, Russia @ SKK Arena
June 27 – Borlänge, Sweden @ Peace & Love Festival
June 29 – Kiev, Ukraine @ Olympic Stadium
July 3 – Düsseldorf, Germany @ Espirit Arena
July 5 – Düsseldorf, Germany @ Espirit Arena
July 7 – Werchter, Belgium @ Rock Werchter Festival
July 11 – Bilbao, Spain @ BBK Festival
July 13 – Lisbon, Portugal @ Optimus Alive Fest
July 16 – Nimes, France @ Antic Arena
July 18 – Milan, Italy @ San Siro Stadium
July 20 – Rome, Italy @ Olympic Stadium
July 23 – Prague, Czech Republic @ Synot Tip Arena
July 25 – Warsaw, Poland @ National Stadium
July 27 – Vilnius, Lithuania @ Vingus Park
July 29 – Minsk, Belarus @ Minsk Arena