One year ago, Y.G. Entertainment, now South Korea's most successful incubator and purveyor of pop music, celebrated its 15th birthday with three "Family Concerts" in three nights at the Olympic Gymnastic Arena in southeastern Seoul; the four-hour blowouts showcased the company's top artists since its founding in 1996. Outside, in the cold December air, fans posed in front of the Y.G. official portrait, a blown-up, black-and-white, relatively demure press photo that arranged the agency's many younger stars — Bigbang, 2NE1, Se7en, Tablo — side-by-side with founder Yang Hyun-suk. But in the very back, almost as if he was hiding, stood an industry veteran who'd just joined the fold.
"Who is that?" I asked the Y.G. publicist before the show. "Oh, that's PSY," she said, with a dismissive giggle. "Short for 'Psycho.' He's really crazy and really funny, but his sense of humor is very Korean. You'll see. It may be a little difficult for you to understand."
At no point during my ten days in Seoul would any other character in the K-pop kingdom be described as "funny"; though more aggressive and eccentric than its Western counterpart in both sight and sound, K-pop is nothing if not serious. But inside the arena, the few times PSY (real name: Park Jae-sang) took the stage — in a sequined tuxedo or lamb's-fleece tunic — the screaming often was supplanted by laughter. While just as elastic as his peers, he was much older and softer around the waist, his body more like a prop than a marvel of training. He handled his microphone like a stand-up comic, and he had his own animated, double-chinned avatar flashing on projection screens and the surface of a massive disco ball that dropped from the arena's ceiling.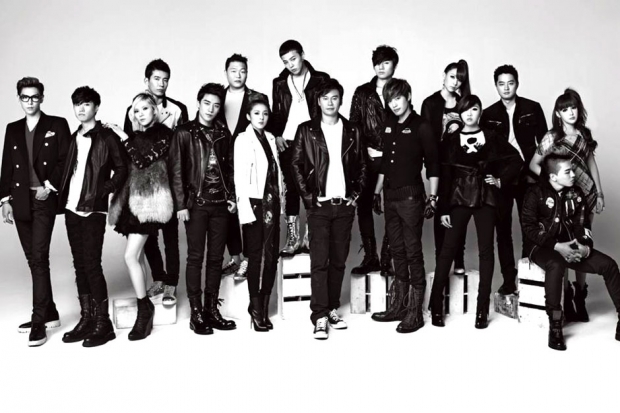 PSY was demonstrably unlike anyone else performing that night for Y.G. In fact, the proudly rotund son of Park Won-ho, chairman and controlling shareholder of South Korean semiconductor company D I Corp, received the majority of his musical training at Berklee College of Music in Boston before dropping out and returning home to Seoul to pursue pop stardom. While each Y.G. artist or group seemed clearly modeled after a hugely successful Western pop act (see: 2NE1's take on TLC, Bigbang's love of 'N Sync), PSY, much like the inexplicable, psychedelic entirety of "Gangnam Style," transcended translation. He was fantastic, but he certainly didn't fit into K-Pop's global narrative at the time. Almost a year later, due to the single and its clip — evidence that not only are Koreans making the best music videos in the world, but that a near-constant barrage of visual punch lines may be as potent as any hook — PSY is the narrative. He's both the all-time YouTube king and a pop-culture comet whose success has upended nearly a decade of market research at home.
"The tendency and thinking so far seems to have been that you have to erase Korean identity somehow to achieve success in the U.S. or overseas," says Kyung Hyun Kim, professor of East Asian Language and Literature at the University of California at Irvine. "But I think that's been proven wrong with PSY's success. He's engaged in satirical humor — that I didn't know would translate, but apparently it does — and a kind of grotesque body humor, as well, that I always found outrageously funny when I saw him on [Korean] television over the years. I actually didn't even know he was a musician and a producer and a composer himself because he was just a funny face."