K-Pop Fizz Fizz: Life After PSY
Despite the record-shattering success of "Gangnam Style," the most fascinating pop phenomenon of the year sputtered in its attempt to dazzle the U.S.
Take a walk through the subway terminals in the tony Gangnam neighborhood that PSY lampoons in the song and you'll see as many advertisements for plastic-surgery clinics as you do plastic-surgery scandals in the K-pop tabloid blogosphere. But the premium placed on pretty faces during the "idol" recruiting process and chiseled bodies in the highly streamlined, military-like training systems of most major entertainment companies hasn't yet translated to mainstream success in the United States as many hoped and forecasted.
Despite sold-out performances on both coasts, a Snoop Dogg cosign, and appearances on both Letterman and LIVE! with Kelly Ripa S.M. Entertainment's marquee, high-gloss, nine-member girl group, Girls' Generation, didn't make any major commercial or cultural inroads. Both veteran boyband Bigbang (featuring G-Dragon, whose fabulous single "Crayon" never caught on here) and the will.i.am-assisted 2NE1 drew equally impressive crowds at arena shows in Southern California and the Tri-State area, but have yet to enter the mainstream vernacular in the same way as their doughier labelmate.
"One of the reasons why 'Gangnam Style' worked in Korea," says Kim, "is he's so un-Gangnam. Although he originally comes from that neighborhood, the image and reputation that he's built over the last 15 years are much different. He's been very popular in the provinces."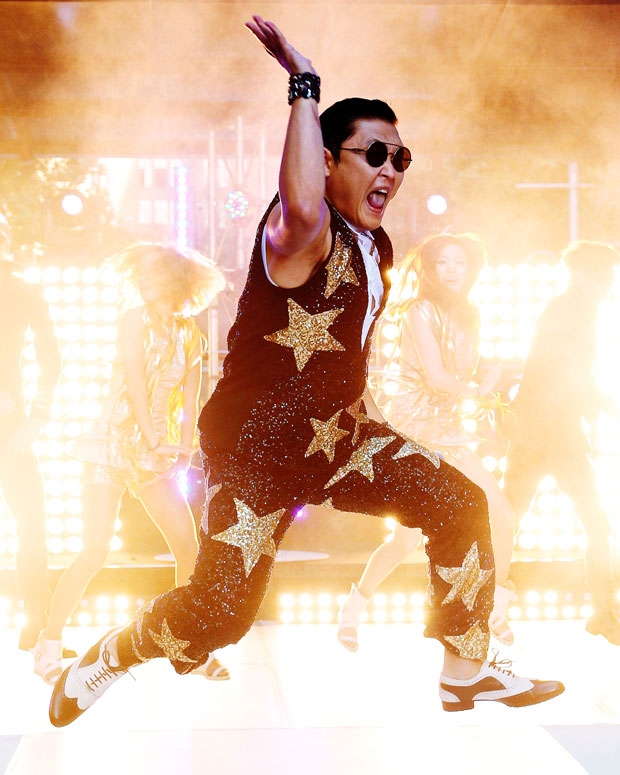 Minutes after the Y.G. Family Concert in December, another Y.G. publicist (also a former Def Jam intern) laughed when I asked about PSY. "He is mostly just known in Korea," she said, again emphasizing his distinct sense of humor and pointing out the contrast with the international ambitions (and regional success) of Y.G.'s younger acts. "He is just touring here most of the time." And though he'd been releasing records for more than a decade, it wasn't until January of this year that PSY finally performed in front of a Japanese crowd, as part of Y.G.'s Family tour. "I'm a famous singer well-known for driving the audience wild in Korea," read a sign he brought with him onstage. "But here, today, I'm just a little chubby newcomer."