K-Pop Fizz Fizz: Life After PSY
Despite the record-shattering success of "Gangnam Style," the most fascinating pop phenomenon of the year sputtered in its attempt to dazzle the U.S.
Even in composition, "Gangnam Style" is a dance-floor number rooted in traditional Korean rhythms, a reason for its initial success at home, Kim says. "It's a folk song," he explains, "A perfect line and pattern. Koreans, a lot of times, scratch their heads: 'Why was that one song not so popular over there, when it's so big here? Or vice versa?' This, though, when it first came out in early summer, was already viral. I was getting e-mails from all of my friends in Korea asking me to watch it. My nephews in Korea were doing the dance. And I thought it would be a Korean phenomenon only, because a Korean pop song has never had this kind of success, Koreans are still scratching their heads. Sure, it was popular here, but why this one and not all these other songs that we like?"
While many have suggested that PSY has broken down the door for Korean acts in the United States (much like BoA did for K-pop in Japan ten years ago), nothing is ever quite that simple. In early December, several bloggers pointed to a 2004 performance in which PSY, frustrated by the death of a Korean missionary in Iraq, had joined with local metal group N.E.X.T. for a performance of their anti-American protest song, "Dear American." And though Korean media outlets had long been aware of the story, its sudden resurrection posed the first serious, potentially disastrous hiccup for PSY since he's become a Stateside concern. But web-accelerated PR dilemmas aside, industry kingpins in Seoul are facing a dilemma with longer-lasting implications: If a song composed entirely in untranslatable Korean and a video rife with goofy, culturally specific reference points can mutate into a world-conquering colossus, what does that mean for their tightly disciplined approach built on maximum volume, reach, and impact?
"In some ways, I think this is a good intervention," says Kim. "You can't just copy Beyoncé or One Direction and expect it to work. JYP (Park Jin-young, founder of one of Y.G.'s main label/management competitors) is probably saying the same thing. He's been trying to launch global acts for the last ten years and he wasn't able to do it. For two weeks, he says that he was in the dark and didn't know that PSY had reached No. 2 on the Billboard charts. And when he found out, he said that he was sorry that he had previously underestimated PSY."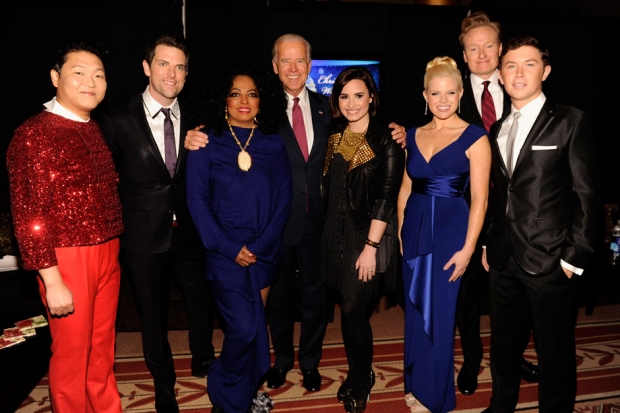 Below, our Top 20 K-pop singles of 2012 (as selected by David Bevan):
1. G-Dragon – "Crayon"
2. PSY – "Gangnam Style"
3. Miss A – "I Don't Need A Man"
4. SHINee – "Sherlock"
5. Junsu – "Tarantallegra"
6. 4Minute – "Volume Up"
7. Bigbang – "Bad Boy"
8. f(x) – "Electric Shock"
9. Sistar – "Alone"
10. B.A.P. – "Warrior"
11. 2NE1 – "I Love You"
12. Wonder Girls – "Like This"
13. BigBang – "Fantastic Baby"
14. TTS – "Twinkle"
15. HyunA – "Ice Cream"
16. BIA4 – "Tried To Walk"
17. T-Ara – "Lovey Dovey"
18. Beast – "Beautiful Night"
19. Girls' Generation – "Paparazzi"
20. Orange Caramel – "Lipstick"
Others: Jay Park – "Know Your Name (Acoustic Version)," BoA – "Only One"