Nina Sky Reveal PLNDR Lookbook: See It Here!
Hear 'Comatose' from the Albino sisters' long-awaited 'Nicole and Natalie,' out tomorrow
Natalie and Nicole Albino, the twin ingenues that comprise Nina Sky, have established themselves as stalwart style fixtures over the past few years, having popped up in campaigns for MadeMe and Rachel Roy and performed at fashion parties all over the place. It's not rocket science: they're striking presences and have a natural flair that easily translates from club and street style to super slick gamine jams. They've been in these lookbook streets. But over the past eight years, we've been missing large chunks of their music, the duo having been wrapped up in label drama with Universal and Polo Grounds, while a whole cache of tracks are apparently sitting in a vault somewhere. The Nina Sky drought eventually let up around 2010, when they began trickling out delectable singles and an EP, but fans have still felt a twin-sized void in their post-freestyle/club-pop iTunes folder, yearning for them to make up for lost time. And yet! Tomorrow, Nina Sky will drop a new album, Nicole and Natalie, which follows their steez of sumptuously airy, R&B-inflected pop, if the first, Brenmar-produced single "Comatose", below, is any indication.
Appropriately, the Albino sisters have also paired up with PLNDR, the flash sale site from street culture retailer Karmaloop, for a brand new lookbook that embodies their chameleon-cool and super-breezy style. Showing ensembles that translate millennial grunge for house music fetes, the looks — personally selected by Nina Sky from PLNDR's stock — are both on-trend and a capsule of classic downtown New York staples, including pieces by Tripp NYC, DURKL, AFENDS, Jeffrey Campbell, Style Stalker and, as ever, Doctor Martens. It's a timelessness that Nina Sky tends to embody both in spirit (the Queens-raised daughters of Puerto Rican immigrants is as New York City as you can get) and in music (we imagine we'll be rocking "Comatose" as long as we have "Move Your Body," their 2004 breakout single). Cop both the styles and the album first thing tomorrow over at PLNDR, and check out the Nicole & Natalie track list. And, if you're in New York this week, the Nicole and Natalie album release party will be this Thursday, August 2, at Webster Hall . For more info, hit up Nina Sky blog.
Nicole & Natalie track list
1. "Starting Today"
2. "Day Dreaming," Produced by Beau Vallis
3. "Heartbeat," Produced by Ni** Sky & Slimmy Neutron
4. "Comatose," Produced by Brenmar
5. "Never Kissed You," Produced by Salaam Remi
6. "Everytime" feat. Lee Wilkie, Produced by Ni** Sky & Slimmy Neutron
7. "Bright Lights," Produced by Slimmy Neutron
8. "Makeover," Produced by Ni** Sky & Slimmy Neutron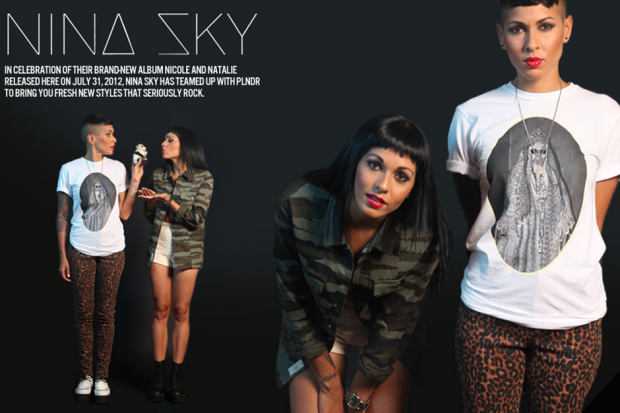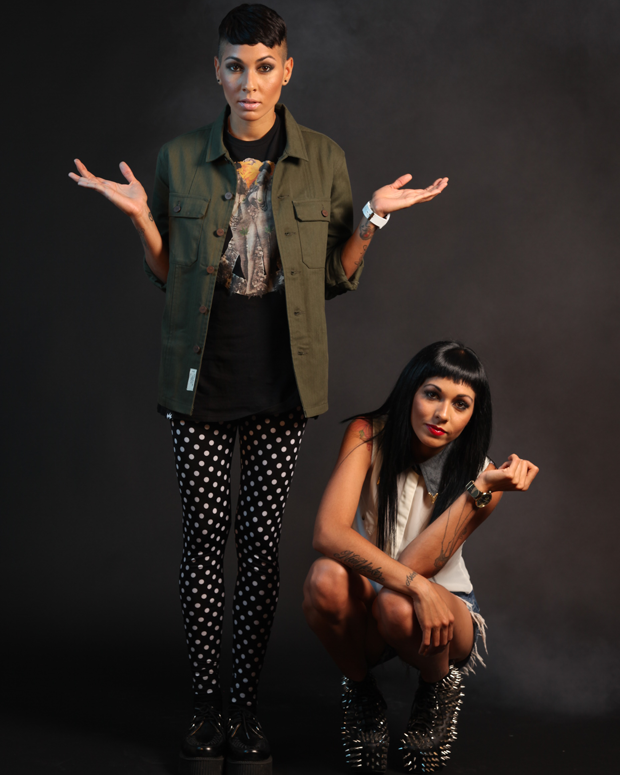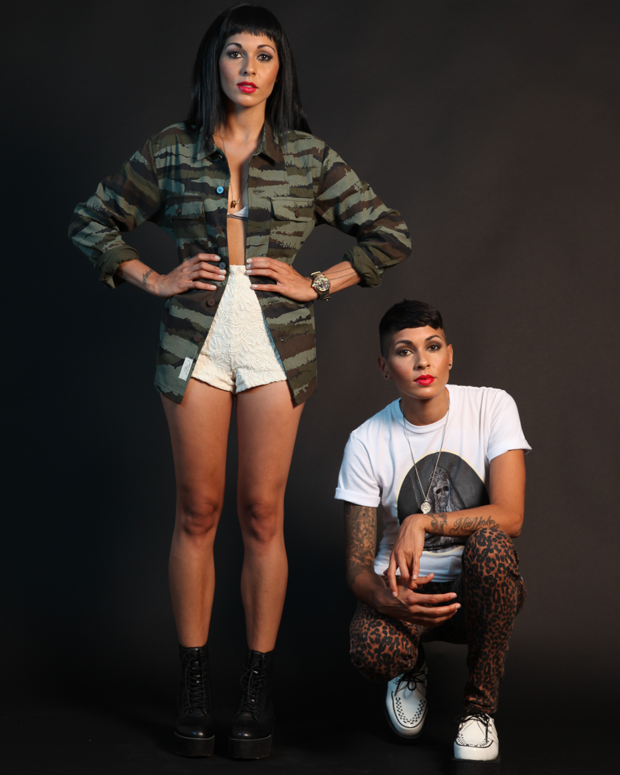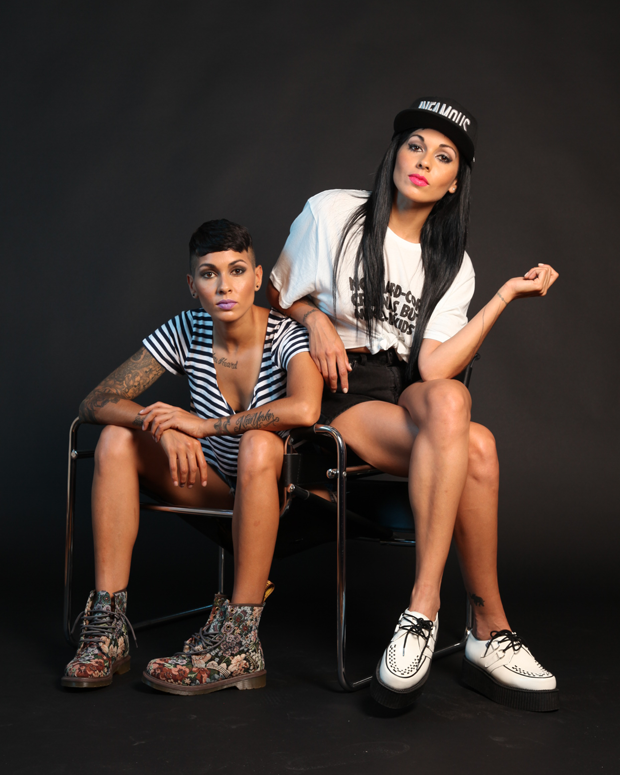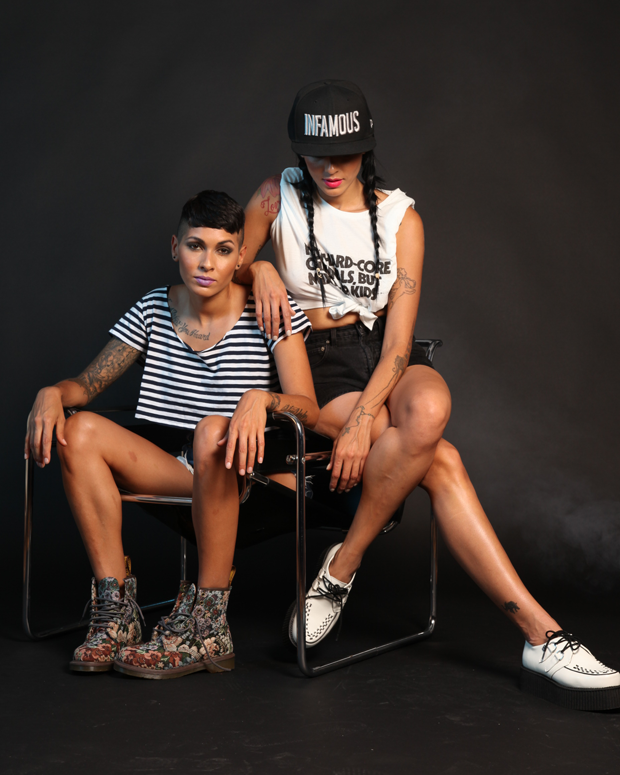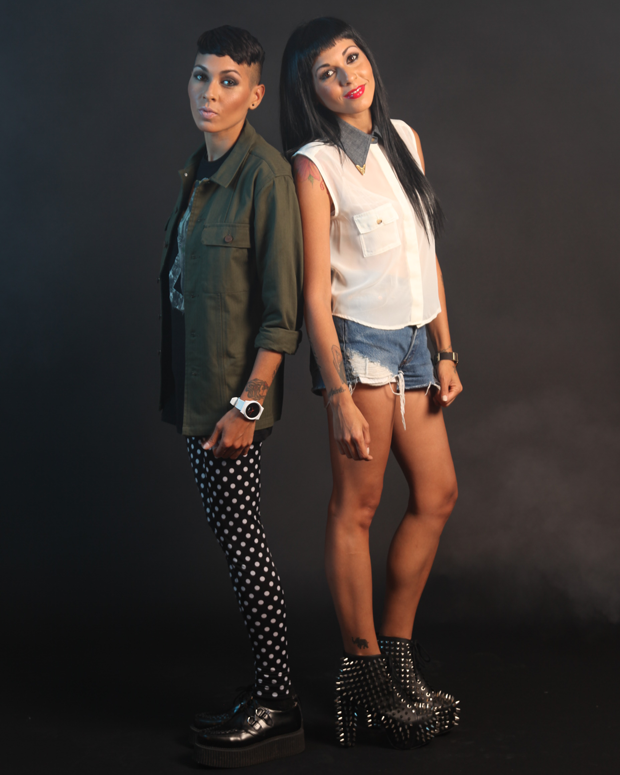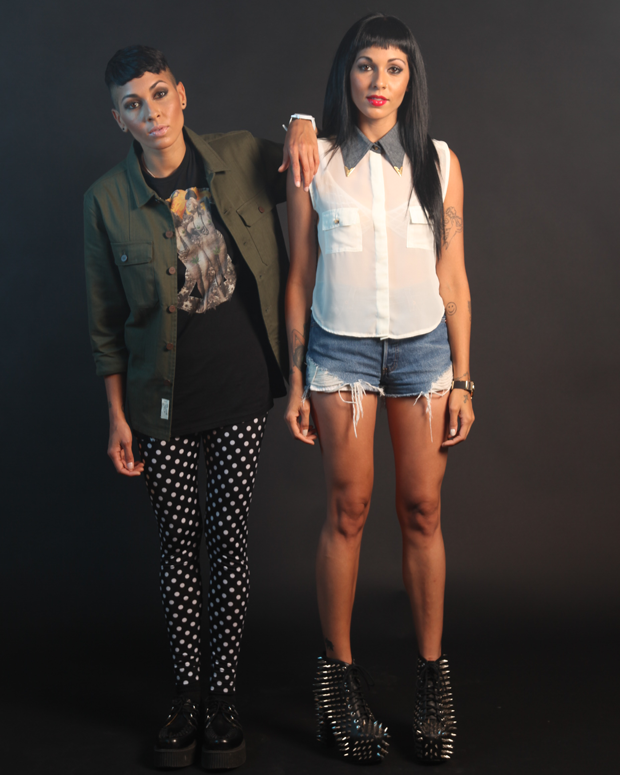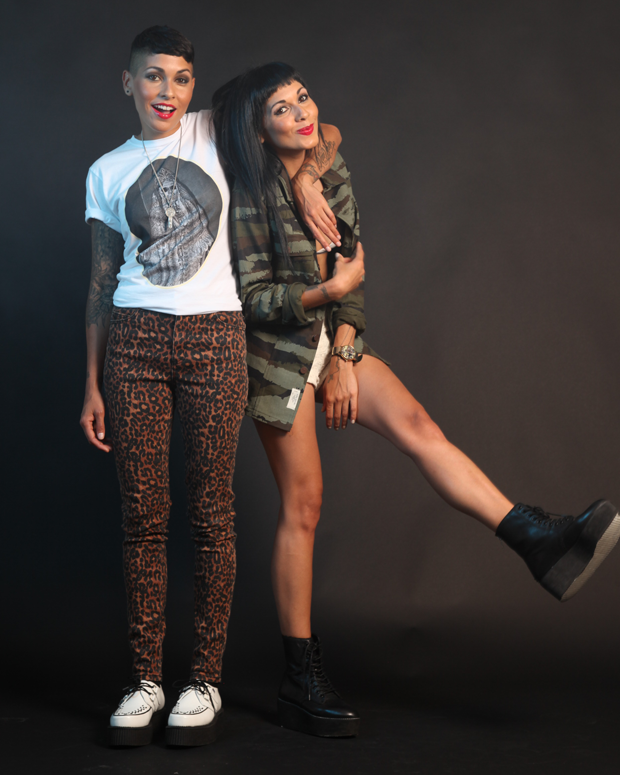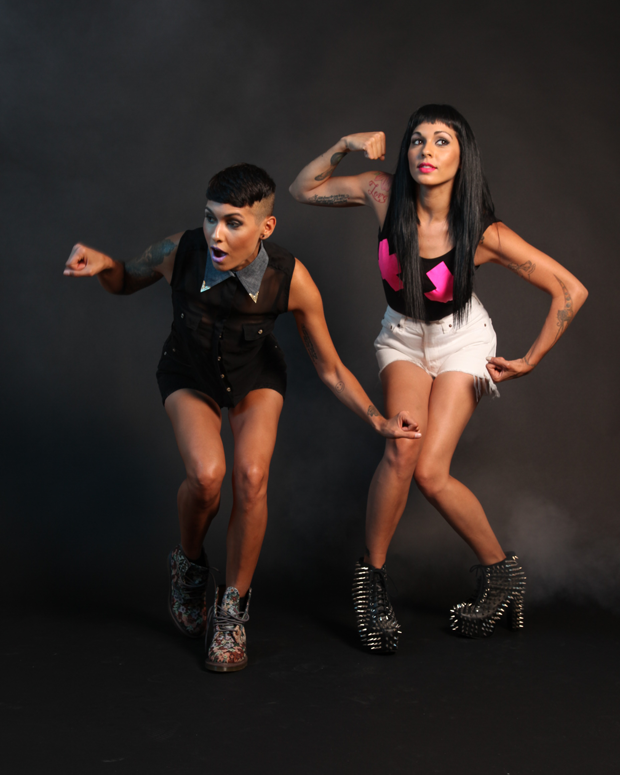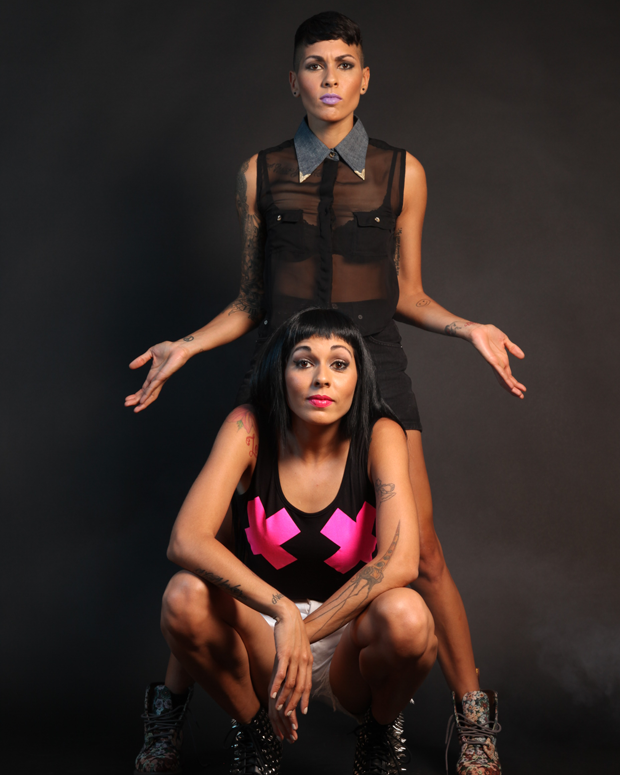 Lookbook credits:
Models: Nina Sky
Photographer: Aliya Naumoff
Hair: Jerome Lordet, Pierre Michel Salon
Makeup: Patty Ambroise
Styling: Heather C. White