Over 234 million views and just as many parodies later, Gotye has finally decided if he can't beat 'em (and let's face it, no one can defeat the unstoppable force that is Glee), he'll join 'em. In tandem with a newly announced fall U.S. tour, the Australian chart-topper will release an album next week entirely composed of "Somebody That I Used to Know" remixes. Yes, that'll be ten versions — and 40 minutes — of that xylophone riff on repeat, but isn't that basically like listening to the radio for 40 minutes these days, anyway?
The record, which drops exclusively via iTunes next Friday (June 8), will feature reworkings of the Kimbra-assisted track by Bibio, Tiesto, and Adrock, among others. Sadly, it features no cover versions; furthermore, these kids are not included in the cover art.
If that wasn't enough rehashing, Gotye also announced yesterday that his 2006 album Like Drawing Blood (the one that got him an Australian Grammy) will get a U.S. release this July. Allow us also to recommend Kimbra's new album.
"Somebody That I Used to Know" Remix Album: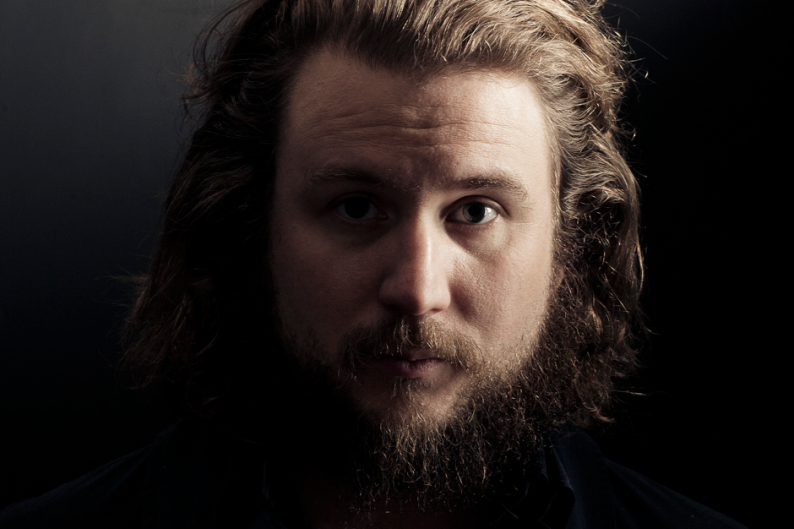 "Somebody That I Used To Know" (feat. Kimbra) [Gang Colours remix]
"Somebody That I Used To Know" (feat. Kimbra) [Blblo remix]
"Somebody That I Used To Know" (feat. Kimbra) [M-Phazes remix]
"Somebody That I Used To Know" (feat. Kimbra) [Faux Pas remix]
"Somebody That I Used To Know" (feat. Kimbra) [4Frnt remix]
"Somebody That I Used To Know" (feat. Kimbra) [Tiesto remix]
"Somebody That I Used To Know" (feat. Kimbra) [Sneaker Fox remix]
"Somebody That I Used To Know" (feat. Kimbra) [Dan Aux remix]
"Somebody That I Used To Know" (feat. Kimbra) [Miami Nights 1984 remix]
"Somebody That I Used To Know" (feat. Kimbra) [Adrock remix]
Gotye 2012 U.S. Fall Tour:
August 22 – Morrison, CO @ Red Rocks
August 24 – Chicago, IL @ Charter One Pavilion 
August 25 – Milwaukee, WI @ The Riverside Theater
August 26 – Minneapolis, MN @ US Bank Theater at Target Center
August 28 – Edmonton, AB @ Shaw Conference Center
August 29 – Calgary, AB @ Stampede, Corral 
August 31 – Burnaby, BC @ Deer Lake Park 
September 1 – Seattle, WA @ Bumbershoot Music and Arts Festival
September 2 – Troutdale, OR @ Edgefield Amphitheatre
September 4 – Los Angeles, CA @ Greek Theatre 
September 6 – Berkeley, CA @ Greek Theatre Berkeley
September 14 – Kansas City, MO @ Berkley Riverfront Park 
September 16 – Cleveland, OH @ Jacobs Pavilion at Nautica 
September 17 – Columbus, OH @ The LC Pavilion 
September 18 – Detroit, MI @ Fox Theatre 
September 20 – Toronto, ON @ Molson Canadian Amphitheater 
September 21 – Montreal, QC @ Jacques Cartier Pier (Old Port)
September 22 – Boston, MA @ Bank of America Pavilion 
September 25 – New York, NY @ Radio City Music Hall 
September 27 – Brooklyn, NY @ Williamsburg Park 
September 29 – Camden, NJ@ Susquehanna Bank Center
September 30 – Columbia, MD @ Merriweather Post Pavilion 
October 1 –  Raleigh, NC @ Raleigh Amphitheatre 
October 3 –  Nashville, TN @ Ryman Auditorium
October 4 –  Tuscaloosa, AL @ Tuscaloosa Amphitheater 
October 5 –  Atlanta, GA @ Chastain Park Amphitheatre 
October 7 –  Miami, FL @ Klipsch Amphitheatre at Bayfront Park
October 8 –  Lake Buena Vista, FL @ House of Blues 
October 10 –  New Orleans, LA @ Lakefront Arena 
October 11 – Spring, TX @ Cynthia Woods Mitchell Pavilion
October 12 –  Grand Prairie, TX @ Verizon Theatre
October 13 – Austin, TX @ Austin City Limits