The D are back. Six years after their last album, comedy-rock gods Jack Black and Kyle Gass of Tenacious D have returned with Rize of the Fenix, out May 15. As fans have come to expect, the album is full of meaty acoustic guitar riffs, Dave Grohl's whiplash drumming, Black's wailing vocals, and dick jokes. So many dick jokes.
In advance of the album's release, we spoke with the D, who kick off a spring/summer tour May 23 in Santa Barbara, California, about what influenced them while they birthed Fenix.
Thin Lizzy
"We thought about Thin Lizzy a lot," says Black about the legendary Irish rockers. "There's a definite Lizzy influence on the new album. They rocked so hard back in the day." There were other, lesser influences, too, explains Gass. "We bought a jukebox from Urge Overkill's Nash Kato and we were listening to that a lot," he says. "We were listening to all his punk rock and disco jams from the '70s and '80s. That was also informing our rock sauce."
John Kimbrough
It took working with producer John Kimbrough to make Fenix take flight. "When we'd go back into a studio, I never felt very comfortable until we found our friend John," says Black. "We went into his garage studio and it just felt right. We've been to the most expensive studios in the world and none of them felt like they had that lovin' feeling. We needed to go back to the laboratory of the garage to cook up the magic again." Also, adds Gass, "When you 're in someone's garage, you're not worried about the thousand dollars a day you're paying to be there. It's better to go into someone's garage for no dollars a day. We didn't need that extreme pressure of worrying about money."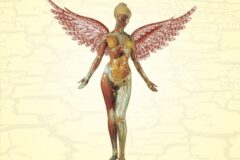 John Steinbeck
"Kyle turned me on to a kick-ass book while we were in the studio," says Black. "It's called The Pearl. It's an old John Steinbeck classic novel about the dangers of treasure and how the riches of the white man's treasure can destroy something beautiful like a Native American family. I think Kyle was trying to send me a message about being a rich asshole."
Kobe Bryant
The Los Angeles Lakers star, who gets two lyrical shout-outs on the new album, was a motivating force for the duo. "We love Kobe," says Black. "When I go to Lakers games Kobe will sometimes give me an arched eyebrow and an almost imperceptible nod of approval. He's the best, and so are the D. So he inspires us in the way that only one's true equal can.
Dave Grohl
The Foo Fighters' frontman has handled drum duties on all three D albums. "We've never used another drummer," explains Gass. "Dave always brings the thunder. We're always kind of surprised when he says that he'll work with us again. I can never quite wrap my head around the fact that he plays in our band. I'm such a huge fan of his. It's awesome." Waiting for word back from Grohl about whether or not he was going to re-up can be a suspenseful process for Black and Gass. "We send a little cassette with our jams to the altar that is the Grohl mailbox," says Black. "Then we wait for days to see if he's into it. Miraculously, this time, he was like, 'I shall drum on your album.'"
Dance Music
Given that it's been six years since its last album, the band needed to re-survey the musical landscape. "We definitely have to bring the D message to a whole new generation," says Black. " How do we reach out to these youngsters? Truth be told, we blow all the other bands away, but the kids don't really know that. It seems like most of the kids nowadays speak the language of the dance rather than the language of the rock. So we're working on our choreography for the new tour. It is going to blow some minds."