Looks like 2012 kicked off with a little luck of the Irish. The Belfast Telegraph reported the recent discovery "treasure trove" of up to 700 unreleased recordings by the massively underappreciated Dublin hard-rockers Thin Lizzy, whose flashy and poetic sound has won fans ranging from Smashing Pumpkins and Metallica to Mastodon and the Hold Steady. I've been waiting on a Lizzy revival for a while, so maybe this cache will finally make it happen.
I sure hope so. Believe me when I say there's more to Thin Lizzy than the deathless "The Boys Are Back in Town." Frontman Phil Lynott, who died at age 36 in 1986, is one of the great pure rock stars (and a hilarious lyricist), and his band's catalog is full of uniquely gritty and soulful songs. Seven-hundred songs is a lot to dig through, though. So below are my picks for Thin Lizzy's ten best. If you want to know 50 others to check out, drop me a line. I'm happy to oblige. As you'll see, I like this band very much.
1. "Black Rose"
Oh my God, I love this song. It's like some crazy epic poem set to grandiose, cinematic hard rock. Lynott spins a yarn incorporating the Irish legend of Cuchulain, namechecks James Joyce and soccer star George Best, and cedes the spotlight to an unbelievable extended solo from then-new guitarist Gary Moore that blends Gaelic folk melodies with arena-rock flash. Sometimes I wish my last name was McMarchese. Those times always seem to correspond with when I listen to "Black Rose."
https://youtube.com/watch?v=hsCqOVNDeD0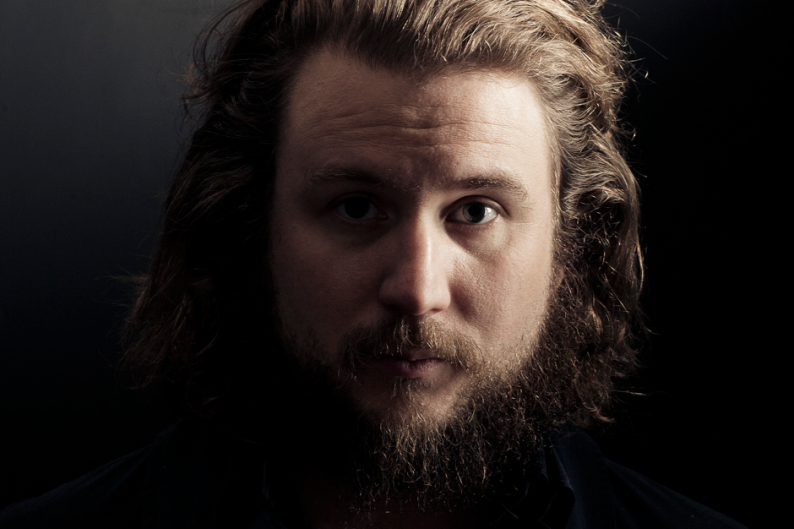 2. "Emerald"
Lizzy at their most metallic. (I've heard Mastodon cover this live.) Skittering cymbals herald sliding power chords, then Lynott scowls menacingly about plunder, swords, and flame. But the guitar passages are what really make the track burn: chugging palm-muted riffery; regal breakdowns; and a smoking series of trade-offs between guitarists Scott Gorham and Brian Robertson. When I'm feeling fantastical, I put this on one and imagine riding my trusty steed into battle against an evil overlord. Also: This is a good work-out song.
https://youtube.com/watch?v=-x8bSDGZ4yQ
3. "Honesty Is No Excuse"
A swaying acoustic ramble from the band's 1971 debut about how saying what you know is right can sometimes turn out very wrong. "Honesty" is born aloft on mellotron washes and warm lead guitar lines, and Lynott sings like he's reading from his diary. Vulnerable and heart-warming.
4. "Wild One"
Lynott had a deep sentimental streak, and this ballad for a long-gone hero (or is it about missing his beloved mother Philomena? I have her autograph by the way. Did I mention I like this band?) is his loveliest lament. Guitarists Gorham and Robertson turn in some truly dreamy close-harmony twin-lead soloing.
5. "Dancing In the Moonlight"
This song, later covered by the Smashing Pumpkins, is pretty much a Van Morrison rip, but it's also a grin-inducing ode to ne'er-do-wells full of swinging rhythms and playful sax. And it contains my single favorite Lynott lyric: "Now we go steady to the pictures / I always get chocolate stains on my pants."
6. "Cowboy Song"
Easily the best of the rockers-as-outlaw song sub-genre, this starts slow with sittin'-by-the-campfire harmonica and gently arpeggiated guitar before breaking into a Stones-y stampede. The overdriven guitar that pierces the song's quiet breakdown is one of the most exciting intro-to-a-solo licks of all time.
7. "Little Girl In Bloom"
For all Lynott's cocksure bravado ("Are there any girls out there who'd like a bit more Irish in them?" he asks the crowd on 1978's Live and Dangerous) Lynott was one of the few rockers able to write credible women into his lyrics. Here, inhabiting the character of an expectant mother, he turns in a soft, sympathetic vocal performance over some billowing, mournful music.
8. "Got to Give It Up"
A triumphant battering ram of a song about trying — and likely failing — to overcome alcoholism, no other song better captures the central paradox of Thin Lizzy: the way they made fatalism signify as defiance.
9. "Johnny the Fox Meets Jimmy the Weed"
I've heard this one spun at clubs it's so funky — all sunglasses-in-the-club-swagger and wah-wah sex appeal. Some hip-hop producer needs to sample the opening drum lick.
10. "The Boys Are Back in Town"
I only put this here because people would be annoyed if I didn't. Still, you'd be hard-pressed to find a better song about how good it feels to be bad with your oldest, bestest friends.