Even during the raucous college-party days of their birth in 2006 in Syracuse, New York, Ra Ra Riot has always folded heartrending strings and yearning new-wave vocals into their restless indie-pop symphonies. Similarly, the now Brooklyn-based quintet has had more than its fair share of ecstasy and tragedy. An early CMJ performance and a particularly impressive opening gig for Art Brut prompted SPIN to tout them as "one of the best young bands we've heard in a really long time." Two months later, they were mourning the death of their 22-year-old drummer, John Pike. This past February, cellist Alexandra Lawn left the band on amicable terms, which led to a bittersweet back and forth on the band's Tumblr. And six weeks ago, the remaining core quartet headed south to Sweet Tea, the legendary Oxford, Mississippi recording studio that counts the Hives and Wavves among its previous clients.
We caught up with Wesley Miles (keyboards, vocals) and Mathieu Santos (bass) during a break from cleaning out the condo just outside of downtown Oxford where they've been staying for the past month and a half while recording their third, as-yet-untitled, full-length with producer Dennis Herring (Elvis Costello, Modest Mouse). The band's initial coffee meeting with Herring last summer ballooned into an epic, nearly seven-hours-long first date-preproduction meeting. "Just right off the bat, there seemed to be this mutual attraction," Santos says. "The vibe was just perfectly right for us," Miles concurs. "We felt like he was the kind of guy who was going to get the best work out of us and that we could take our record to a great place with him."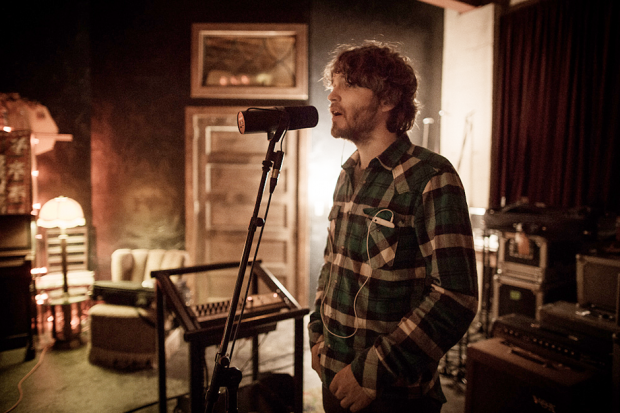 The band had been looking to work with someone who could help capture the immediacy of their live show on record, and Herring's reputation as a self-proclaimed "corker of energy" sealed the deal. "This time around, we didn't want to overthink things too much," Miles says. "We just wanted to get in the studio and let it rip," And during the previous day's session, Miles had a chance to listen to some of the raw tape: "We're all really excited with how much everything seemed to be jumping out of the speakers," he says.
Part of letting it rip included experimenting with different roles. With Lawn's absence, violinist Rebecca Zeller stepped up in the strings department, taking more control over that signature element of the band's sound. Guitarist Milo Bonacci branched out as well: "Whenever you hear a crazy noise, or a "What the fuck is that?" sound [on the new record], it's usually Milo," Santos says. "In the past, we've had a really collectivistic approach, where everyone got to do whatever they wanted," the bassist continues. "But now we're all so in tune with what the record needs rather than what each of us individually needs. It's a lot of switching roles and new attitudes, which feels great."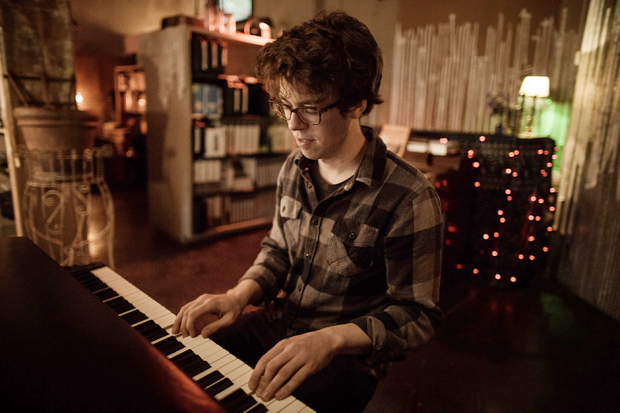 While the 12-hour sessions left little time for goofing around, the band did manage to get outside every once in a while for hoops and street hockey. "It was the first time we've recorded a record that's not been in the dead of winter," Santos says. "And I think maybe it played more of a role than we expected going into it. Just being able to go outside and sit in the sun when you needed a break."
And if that's not enough, their condo was on a golf course. "We snuck onto the golf course at night a lot and walked around, but we haven't actually played a proper round of golf the whole time we've been here, which is one of my biggest regrets concerning this new record," Miles says.
But for now, it's time for Miles and Santos to pull the NHL playoffs bracket from the wall and finish tidying up the condo. Next stop for Ra Ra Riot is a field trip to the Great Smoky Mountains and then a brief staycation back home in Brooklyn. After that they'll be heading back to Sweet Tea for another session in June sandwiched between festival dates in May and July. Hopefully somewhere in there is time to squeeze in those 18 holes.