Yonkers, NY, rapper Jadakiss is preparing for the March 10 release of his Roc-A-Fella Records debut album, Last Kiss — and he's rallying hip-hop's (and rock's) greatest to make sure it's a hit.
The album, which will follow the recent release of "Letter to Big," a new tribute tune that appears on the soundtrack to Notorious B.I.G. biopic Notorious, will feature the production work of Mr. Porter, Pharrell Williams, Red Spider, and the Black Keys. Young Jeezy, Barrington Levy, Jazmine Sullivan, Ne-Yo, and Sheek Louch will also contribute. And Lil Wayne will rhyme on "Death Wish," which, in twisted fairy-godfather fashion, invites Jadakiss enemies to envision their own deaths.
Yowsa!
And unlike the delays facing other hip-hop albums, Jadakiss told MTV.com that his record will arrive March 10 come "rain, sleet, or shine." Which is not to say that the album has been completed — Jadakiss told Billboard.com that he would continue to record up until its release.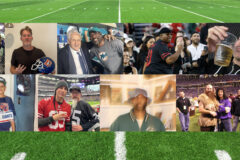 So why the fierce loyalty to the release date? March 10 comes one day after the 12th anniversary of the death of his friend and onetime labelmate, Notorious B.I.G.
Listen: Jadakiss, "Letter to Big"