Up Close With Rock's Coolest Stars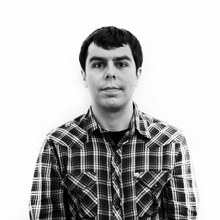 Ken Bachor
// October 15, 2010
Credit:
See intimate photos and read their words
1 of 18
Why does writing music make Fiona Apple think of going to the bathroom? How did Pearl Jam inspire Julian Casablancas to pick up a mic? What pissed off Karen O so much that she felt compelled to form the Yeah Yeah Yeahs?
In his new book and documentary, Music, Andrew Zuckerman gets some of rock's most interesting stars to write long-form essays about their creative process, their earliest musical memories, and why rock 'n' roll is more important than ever.
The book (out November 1 from Abrams) is illustrated with striking photos of everyone from Ozzy Osbourne to Sinéad O'Connor to Vampire Weekend's Ezra Koenig.
"My intention is to create a neutral playing field," says Zuckerman. "No one's photographed in a mansion or on a stage. There's no environment. I'm interested in the essential portrait." Click through to see a selection of images from the book and head here to see the trailer for the movie.(Pictured above: Julian Casablancas, Fiona Apple, Jim James, Karen O -- clockwise from top left)
Tags:
ani difranco
,
Ben Gibbard
,
billy corgan
,
death cab for cutie
,
Dizzee Rascal
,
ezra koenig
,
fiona apple
,
iggy pop
,
Jim James
,
Julian Casablancas
,
karen o
,
Music News
,
My Morning Jacket
,
Ozzy Osbourne
,
Sinead O'connor
,
Smashing Pumpkins
,
the strokes
,
tyga
,
Vampire Weekend
,
Yeah Yeah Yeahs
,
Yoko Ono