In April, Forbes estimated Jimmy Buffett's net worth at $1 billion, making him one of the richest musicians in the world. Despite a business empire that included restaurant chains, best-selling novels, and real estate, Buffett never stopped making the Caribbean-flavored "gulf and western" country music which made him a household name. A befitting one of the most popular touring acts in America for decades, Buffett's fans, the 'Parrotheads,' dutifully followed him around the country, singing along with '70s soft rock anthems like "Margaritaville" and "Cheeseburger in Paradise" while kicking back on the lawn with family and friends.
Born in Mississippi and raised in Alabama, Buffett tried his hand at conventional country stardom in Nashville before moving in 1972 to Key West, Fla. There, the warm weather and leisure lifestyle inspired him to adopt a persona based around hard drinking and easy living, and a tropical rock sound full of steel drums and pedal steel guitars. With his longtime backing musicians the Coral Reefer Band and producers Don Gant and Norbert Putnam, Buffett discovered a winning formula, becoming a platinum star by the end of the '70s.
Shortly before his death in September at the age of 76, Buffett finished his 32nd studio album Equal Strain on All Parts, backed by his longtime Coral Reefer Band as well as guests like Paul McCartney and Emmylou Harris. Where does the album rank among the highlights and lowlights of Buffett's massive discography?
32. Somewhere Over China (1982)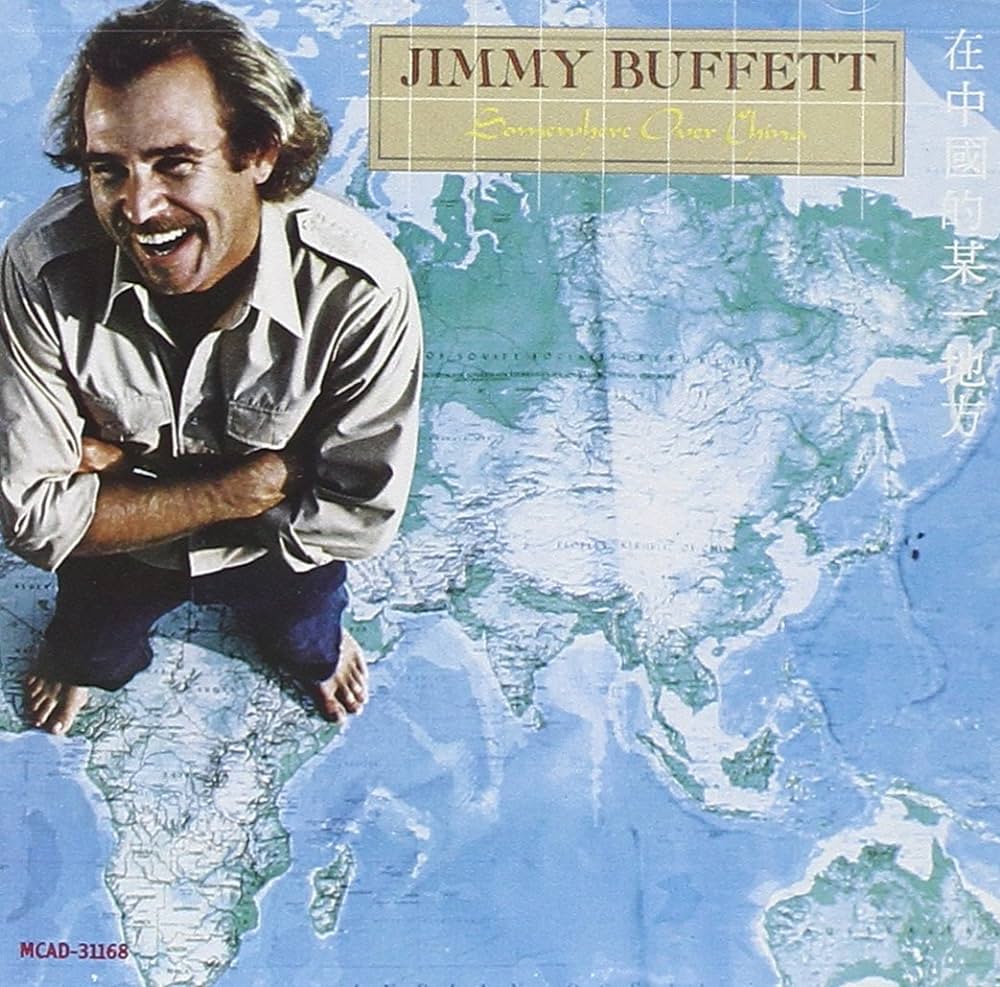 "Sometimes I wish the radio would learn another song," Buffett lamented on Somewhere Over China's sullen opening track, "Where's the Party." Perhaps he was a little sour because his sound was going out of style – it was his first album since 1976 to miss the Hot 100 with all its singles, a drought that would continue for a couple of decades. Somewhere Over China would be Buffett's last album with Putnam, who'd helmed most of the singer's biggest hits. The twangy, bittersweet "I Heard I Was in Town" is a testament to the career Buffett could have had as a more conventional country songwriter, but the album is for completists only. Later in 1982, Buffett contributed "I Don't Know (Spicoli's Theme)" to the Fast Times at Ridgemont High soundtrack, which is a little livelier than anything on Somewhere Over China. 
31. Hot Water (1988)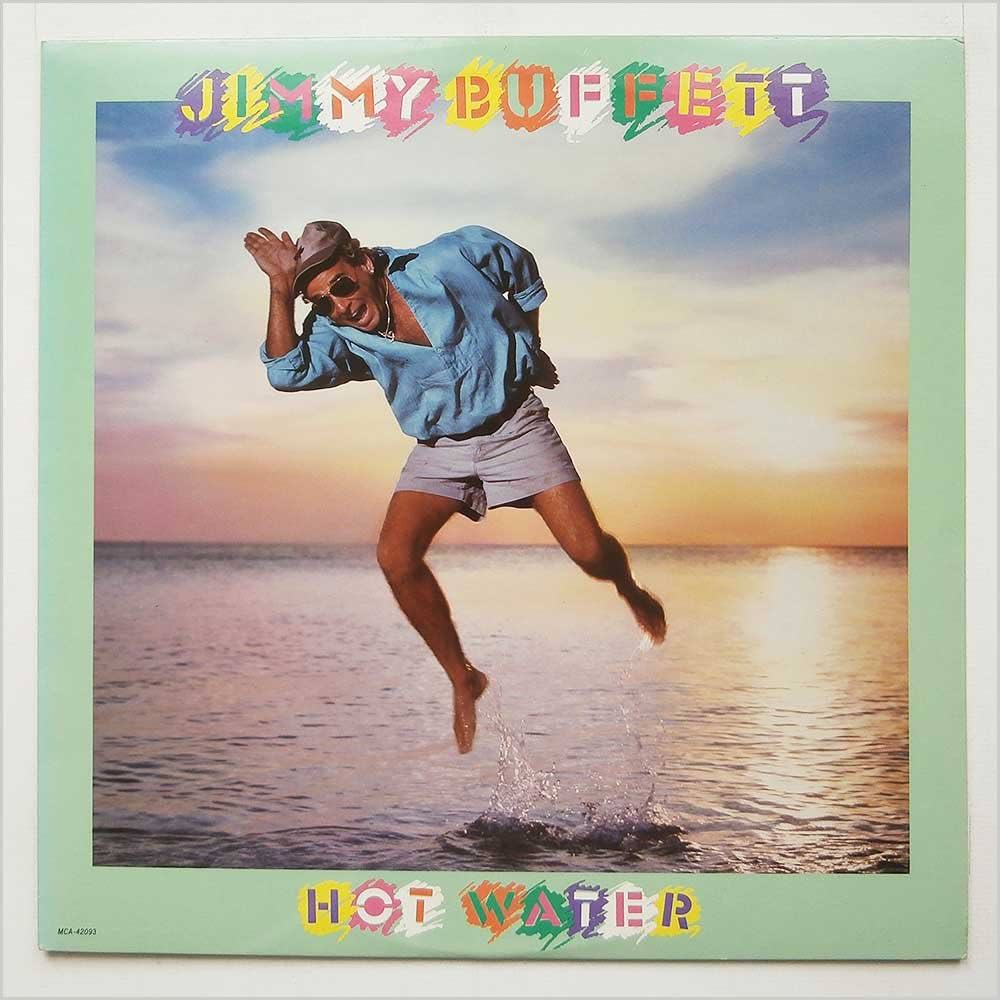 Still in his '80s slump a few years later, Buffett opened Hot Water with "Homemade Music," a cranky song about the state of the mainstream airwaves: "Homemade music ain't on the radio / Where did all the good songs go?" The sentiment might have resonated a little more if Hot Water wasn't the most garishly overproduced album in Buffett's catalog. In the video for the song, Buffett revealed his face without his famous mustache for the first time. With his career at a low point, the reinvention never registered. It's one of Buffett's most star-studded albums, with James Taylor, the Neville Brothers, Steve Winwood, and Steve Cropper and Donald Dunn of Booker T. & the MGs sitting in with the Coral Reefer Band, but they can't do much to elevate the material.
30. Banana Wind (1996)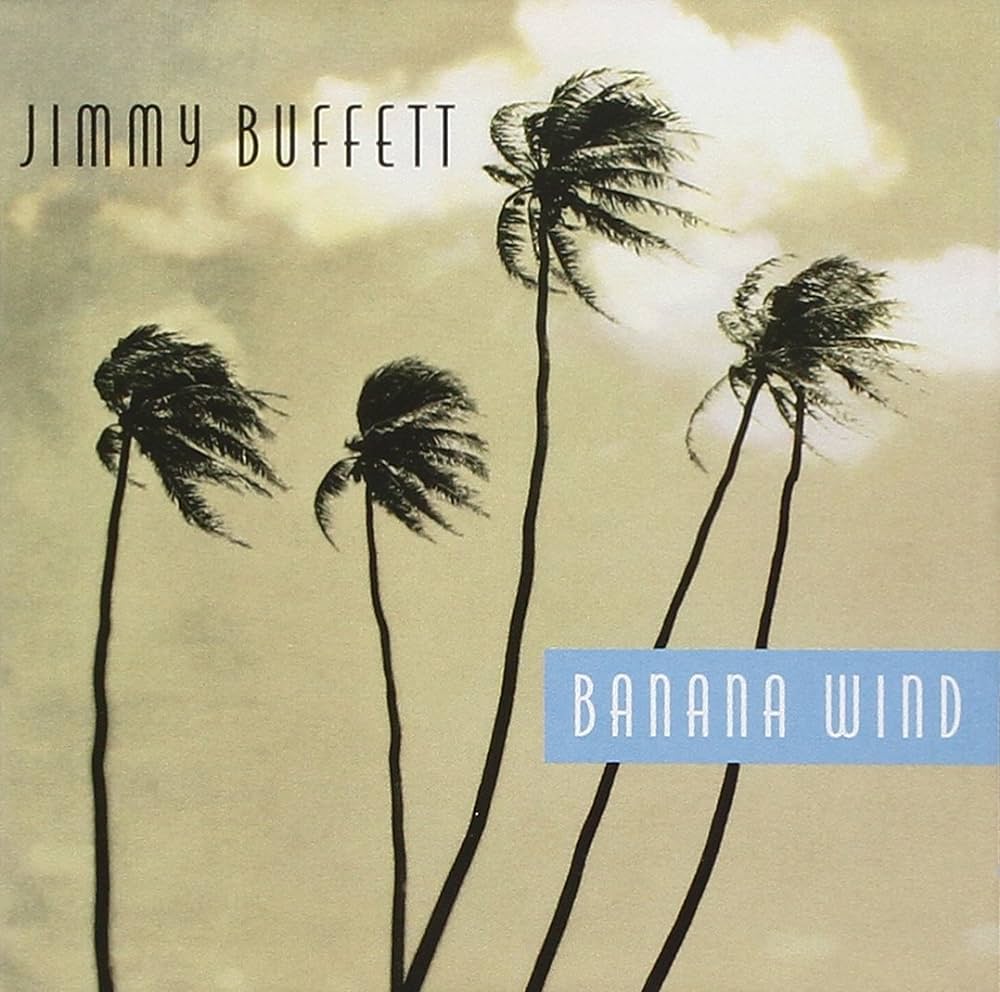 In January 1996, Jamaican law enforcement shot at a plane that they believed belonged to drug smugglers, but in fact was Buffet's personal seaplane Hemisphere Dancer. The incident made the international news, and inspired the regrettably titled reggae story song "Jamaica Mistaica" about his "shitty day in paradise." Buffett's '90s comeback was in full swing on Banana Wind, and the album coasted to platinum sales without any singles, but it also doesn't have any particularly good songs besides the hidden track, a cover of the Stephen Stills obscurity "Treetop Flyer." "How many times can Buffett make the same album? Mildly amusing character pieces, arch cultural observations, wistful nostalgia – it's all here, with the ever-present scent of pina colada," wrote Steve Hochman in the Los Angeles Times. 
29. Floridays (1986)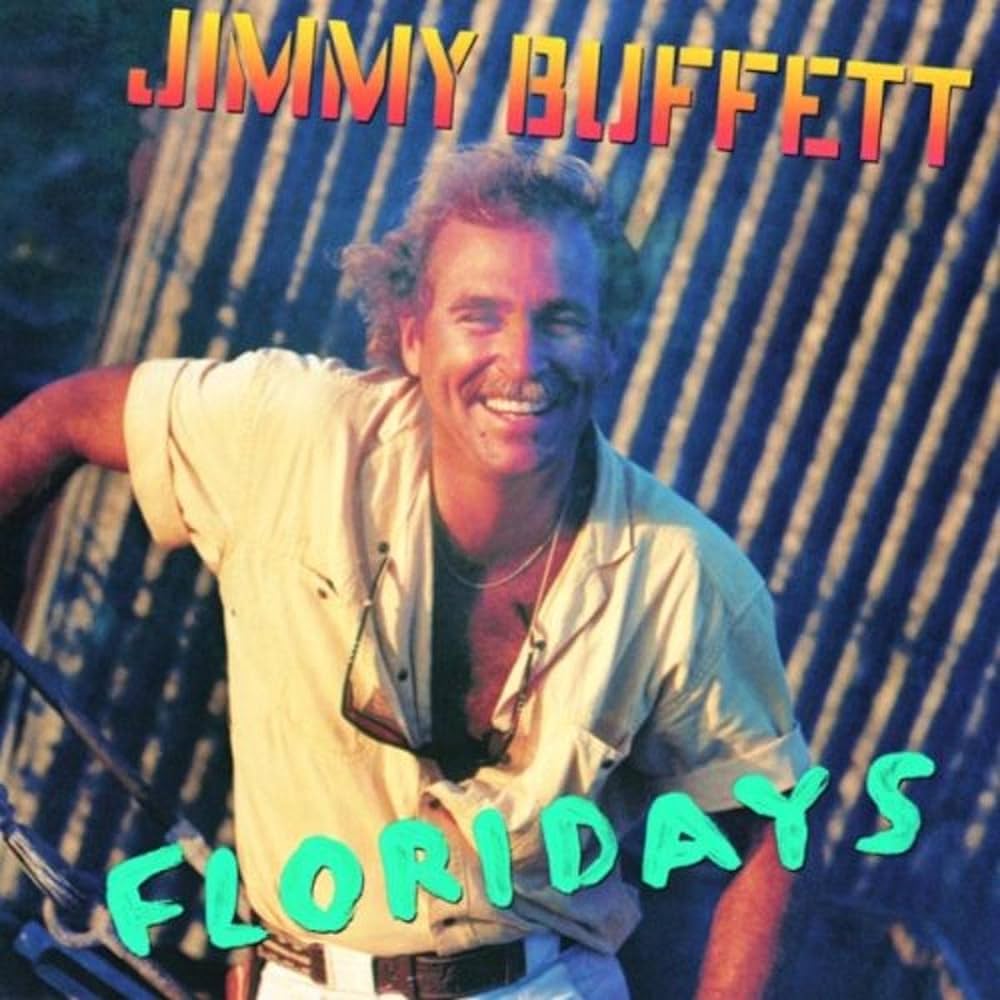 Floridays is another '80s album where the material is ill-served by the dated production. The title track, named after a 1941 book by poet Don Blanding actually received a more flattering re-recording for the 2006 film Hoot. With its assortment of comedy accents, the closing song "You'll Never Work In Dis Business Again" is a nadir of Buffett's career.
28. Barometer Soup (1995)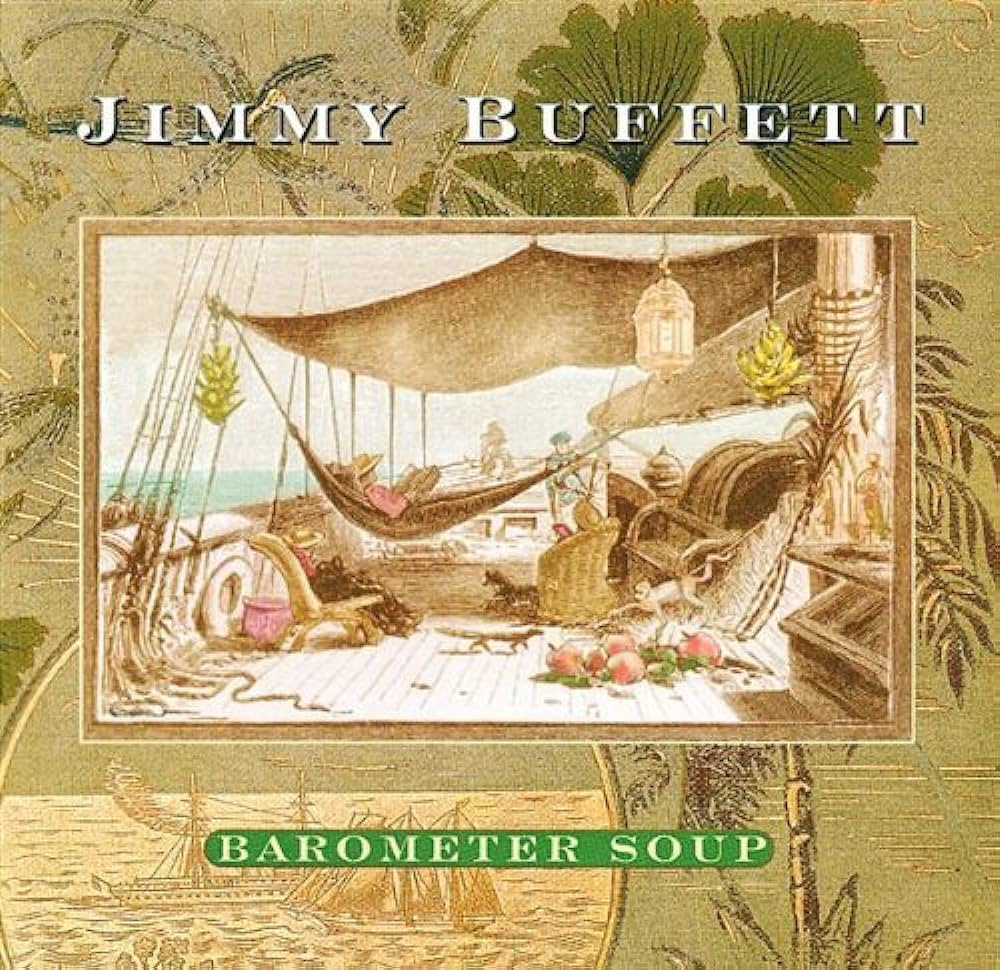 A cover of James Taylor's 1975 song "Mexico," which already sounded like it could've been a Buffett song in its original incarnation, became Buffett's biggest Adult Contemporary radio hit of the '90s. The originals on Barometer Soup unfortunately fall victim to schticky joke songs like "Bank of Bad Habits" ("the eighth deadly sin is pizzaaaaaa!"). Barometer Soup featured backing vocals by '70s hitmaker Nicolette Larson, one of her final recordings before her 1997 death.
27. Down to Earth (1970)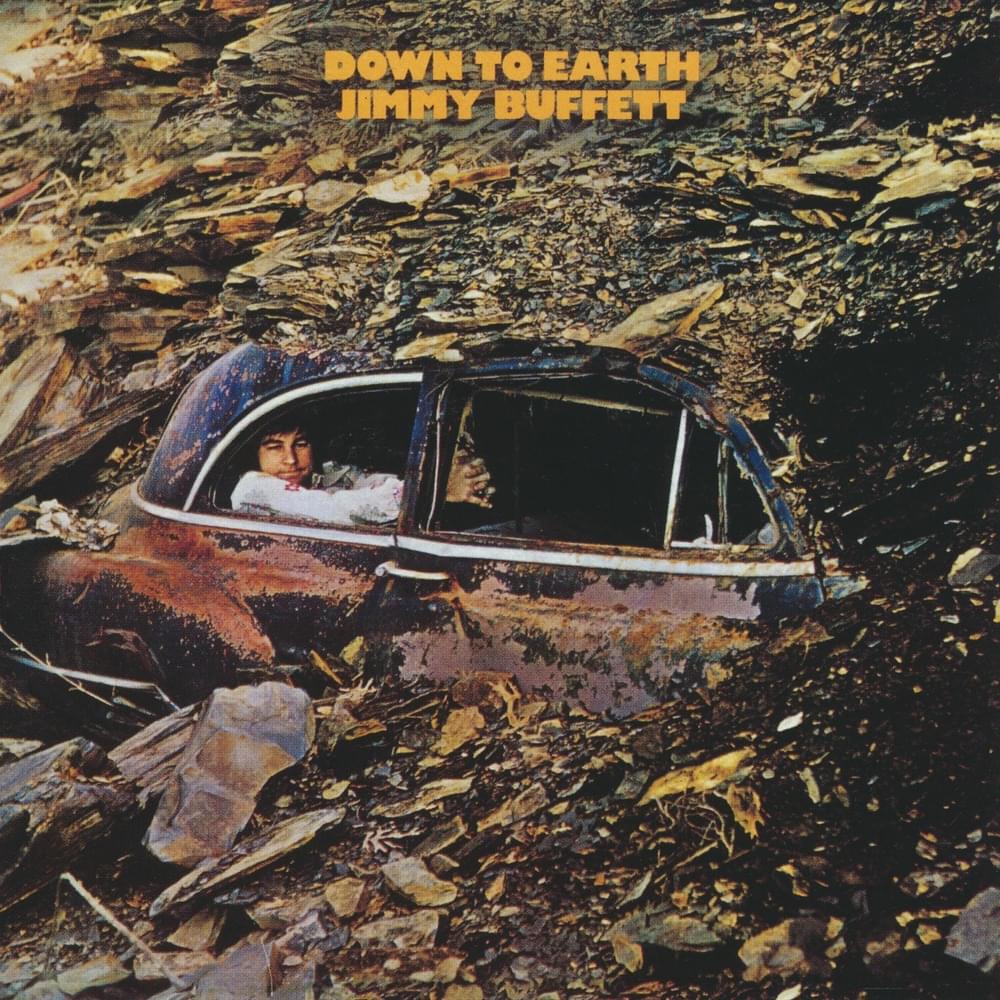 Buffett, a 23-year-old who had recently graduated from the University of Southern Mississippi, moved to Nashville in 1970 and signed with Barnaby Records, a label founded by pop crooner Andy Williams. Buffett hadn't quite figured out his identity yet on this relatively anonymous debut album, and Down to Earth famously sold only 324 copies when it was first released. The song that does foreshadow the sound and themes of Buffett's later hits, "The Captain and the Kid," is best known for later appearing on 1976's Havana Daydreamin'. 
26. Don't Stop the Carnival (1998)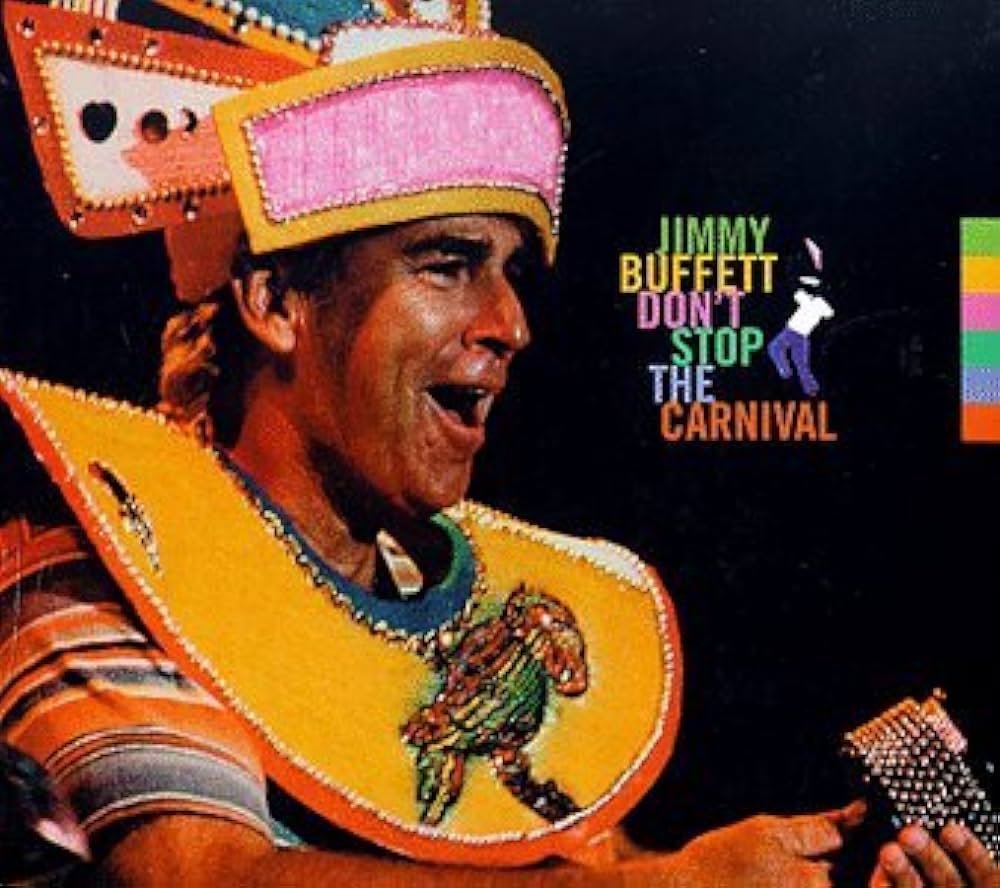 Pulitzer Prize-winning historical fiction writer Herman Wouk may seem like a surprising collaborator for Buffett, but since his 1965 novel Don't Stop the Carnival was a comedy about a man spending his midlife crisis in the Caribbean, it proved a perfect project for Buffett to adapt into a stage musical. The production only played a brief Miami run in 1997, but the songs were recorded for an album released a year later. Don't Stop the Carnival allows Buffett to write for a multitude of different voices for the first time, and grapple with the political subtext of Wouk's work, but it's mostly a whimsical satire. Nadirah Shakoor, formerly of the hip-hop group Arrested Development, toured with Buffett for more than 20 years and makes the most of several impressive showcases on the album. Buffett eventually made it to Broadway with a different production, the 2018 jukebox musical Escape to Margaritaville.
25. Christmas Island (1996)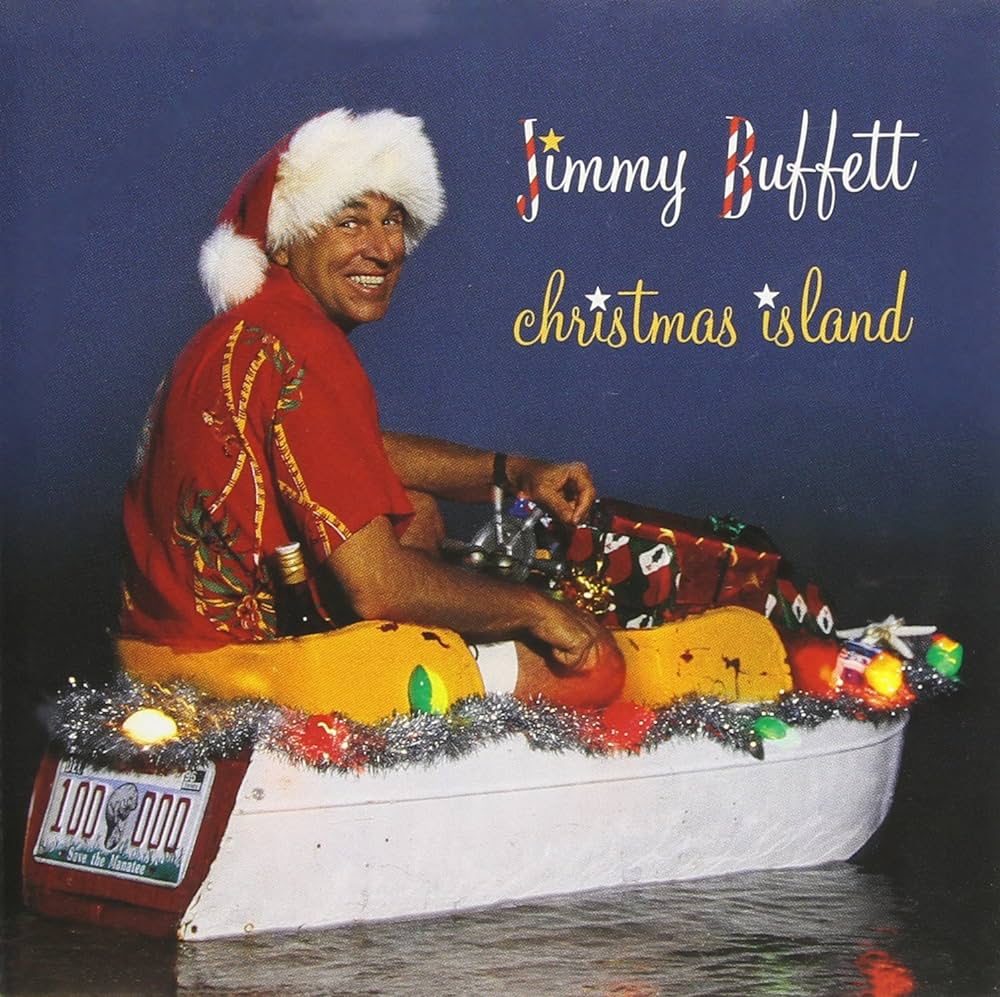 Few artists have made more music that could be accurately described as "festive," so it wasn't much of a stretch at all for Buffett to make a stocking stuffer for his fans at Christmastime. Sleigh bells and steel drums go together surprisingly well on Buffett's pop/reggae renditions of standards like "Run Rudolph Run" and "I'll Be Home for Christmas," but the surf rock rendition of "Up on the House Top" is grating and schticky. Buffett's two original compositions, "A Sailor's Christmas" and "Merry Christmas, Alabama (Never Far From Home)," are comfortingly emotive highlights.
24. 'Tis The SeaSon (2016)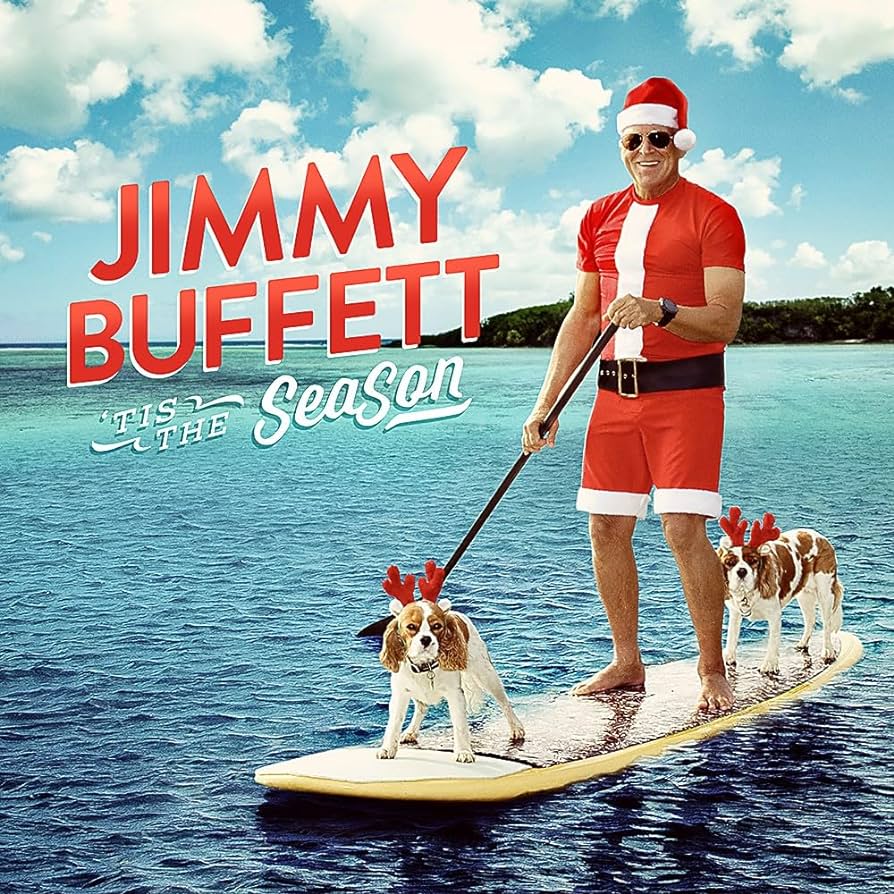 Buffett was born on Dec. 25, so if anybody can get away with making multiple Christmas albums, it's him. Twenty years after Christmas Island, he tightened up his holiday album formula with perennial favorites such as "Jingle Bell Rock," "White Christmas" and a personalized "Parrothead version" of "Twelve Days of Christmas." Paul McCartney fans may find the original "Wonderful Christmastime" a little too goofy, but Buffett pulls off a winning cover here. In light of criticism of the problematic undertones of the seasonal staple "Baby, It's Cold Outside," Buffett and Nadirah Shakoor try simply gender-swapping the roles, so that it's the woman talking the man into staying cozy around the fire.
23. Off To See the Lizard (1989)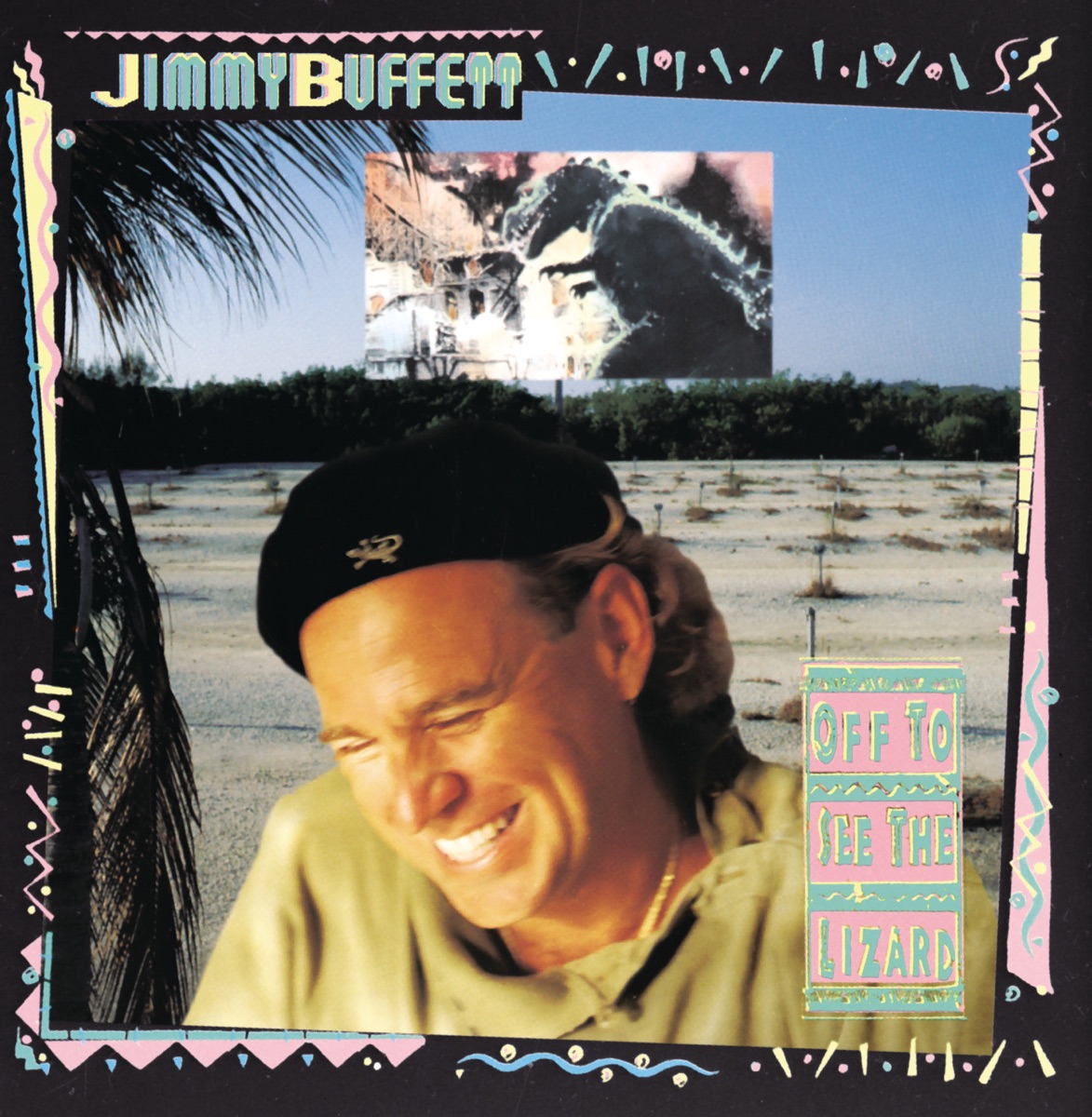 Sheryl Crow, years away from her breakthrough as a solo star, sings backup on Off To See the Lizard. Unfortunately, the album is as stiflingly overproduced as Buffett's other albums of the period, aside from the charming, whimsical "I Wish Lunch Could Last Forever." After cranking out eight albums in the '80s without any major hits, Buffett finally took his first prolonged break from recording after Lizard, focusing on a blossoming business empire which would lay the foundation for his musical comeback in the '90s.
22. Riddles in the Sand (1984)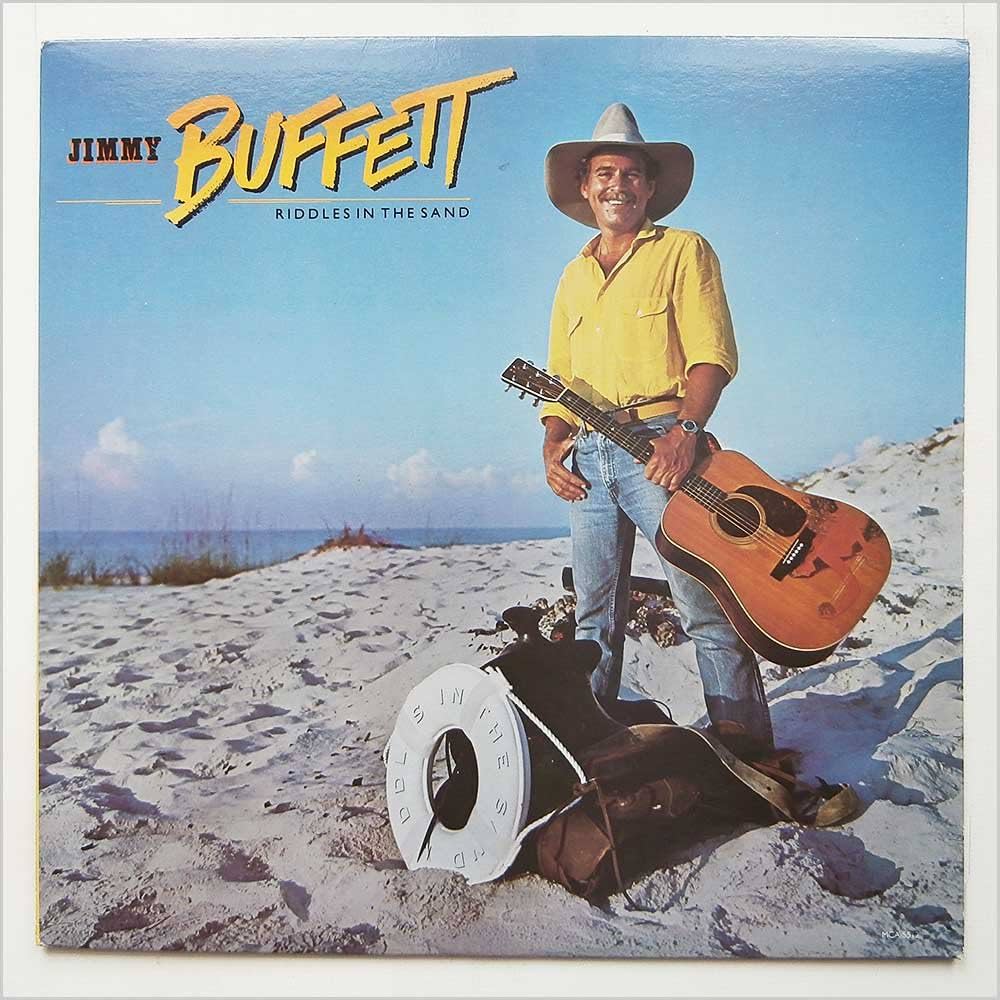 Buffett hadn't placed a song on country radio in six years when he donned a cowboy hat on the cover of Riddles in the Sand and recorded a set of twangy songs like "When the Wild Life Betrays Me." It was a modestly successful career pivot, resulting in a half dozen singles on the country charts over the next couple years. Still, it was small potatoes compared to Buffett's Alan Jackson-assisted country comeback in the 21st century.
21. Far Side of the World (2002)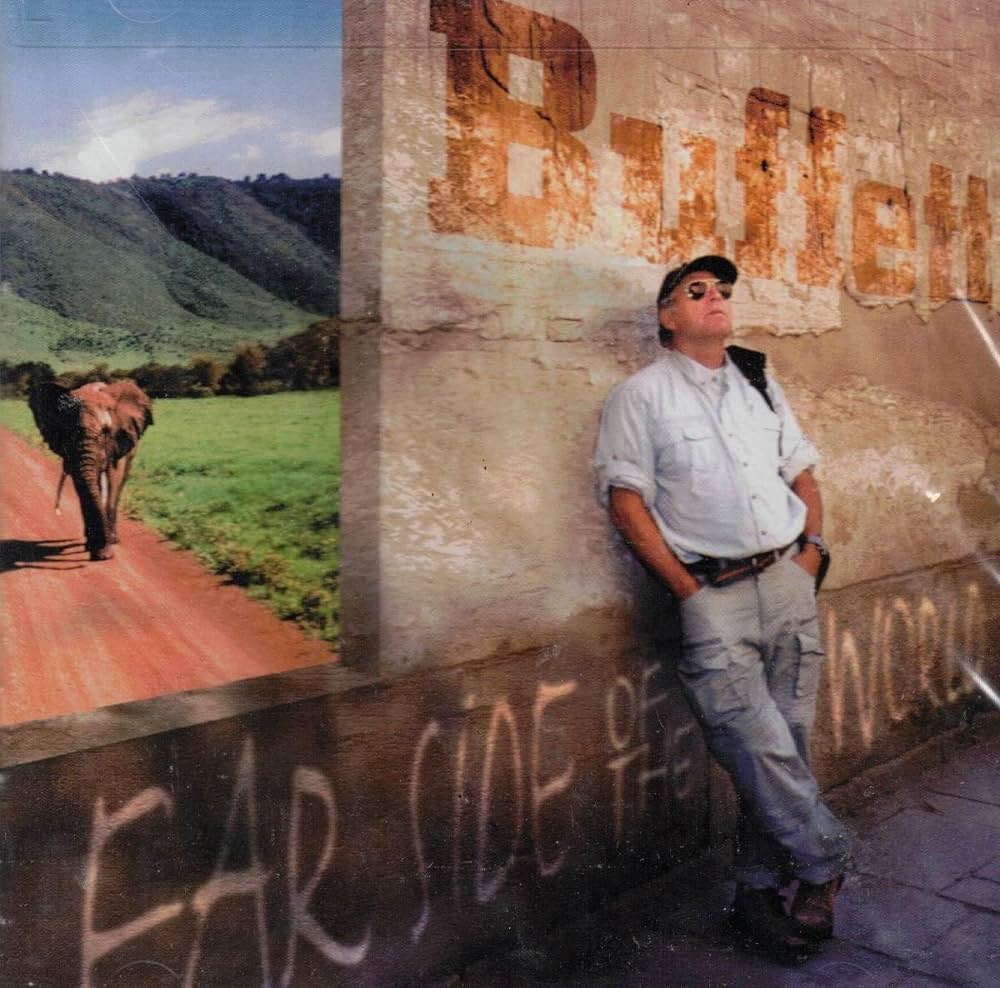 A year before "It's 5 O'Clock Somewhere" enshrined Buffett's role as country music's patron saint of day drinking, he released a different kind of record, the mellow and reflective Far Side of the World. It kind of feels like Buffett's version of a Sting solo album: lots of vaguely political ballads and character sketches with a reggae undercurrent. Even the album's silliest song, "What If the Hokey-Pokey Is All It Really Is About?," has an existential streak to its verses. A couple of Zydeco tracks with longtime Coral Reefer Band keyboardist Michael Utley on accordion help keep the album from getting too sleepy or pretentious.
20. Songs From St. Somewhere (2013)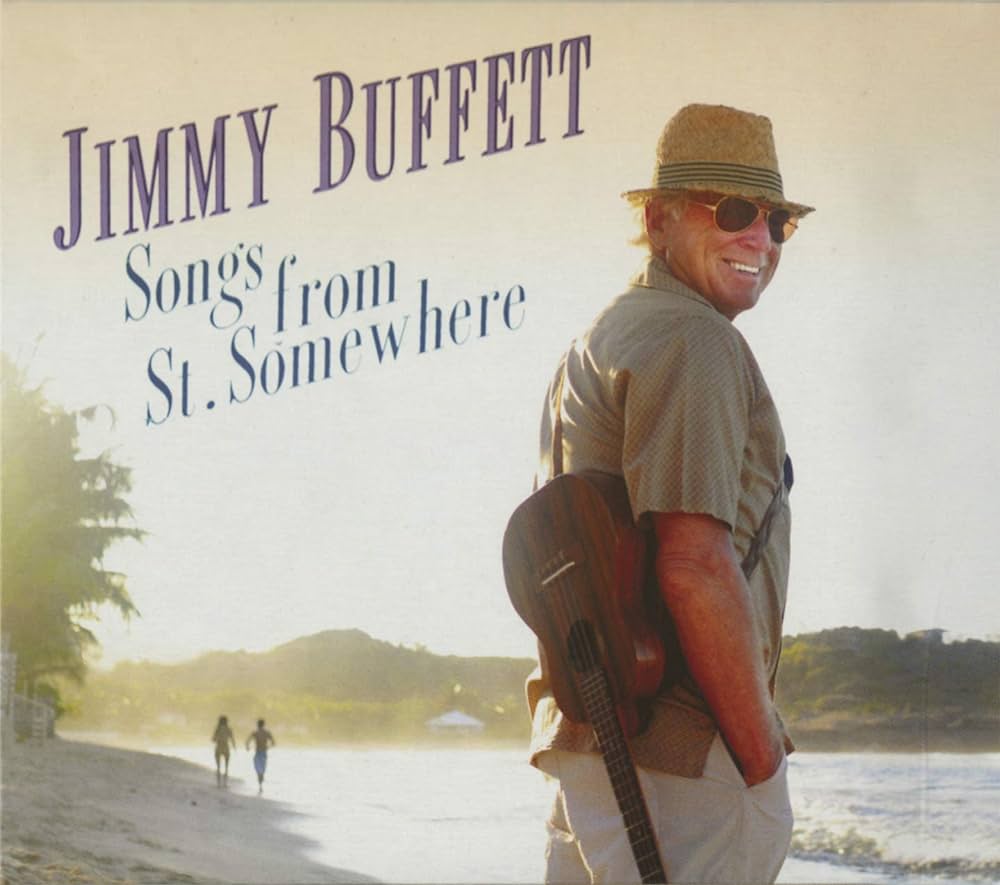 In the 21st century, Buffett developed an unfortunate habit of writing cranky songs about the changing modern world and new technology like "Useless but Important Information," an eye-rolling rant about the Internet. Otherwise, Songs From St. Somewhere is a solid late-career album with big name collaborators such as Toby Keith, and lovely melodious songs such as "Tides" and "Serpentine." "The 16 songs here are mostly a soundtrack to time spent wastin' away, although Buffett, who wrote or co-wrote 11 of the songs, remains a sophisticated songsmith with a taste of exceptional other writers such as Will Kimbrough, Jesse Winchester, and Mark Knopfler," wrote Gary Graff in the Oakland Press.
19. Beach House on the Moon (1999)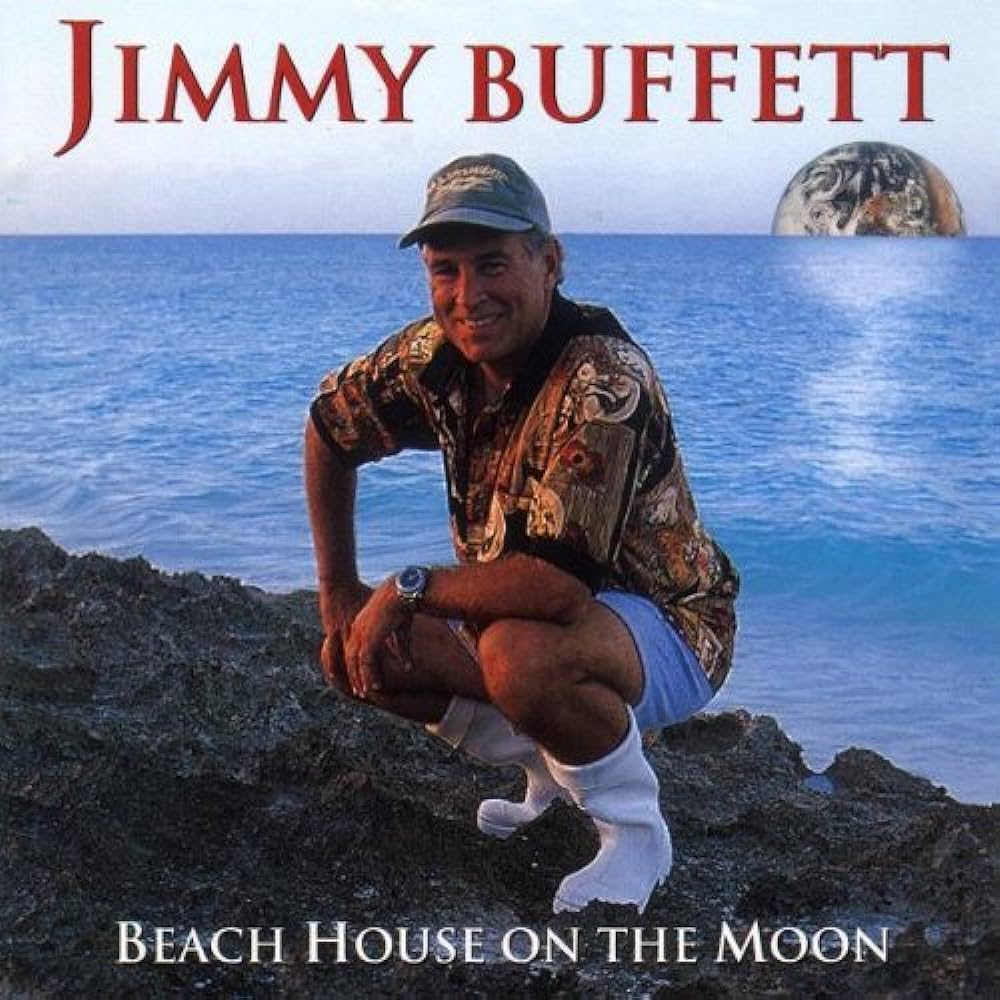 Beach House on the Moon whipped up one of the strangest controversies in Buffett's career when the irreverent joke song "Math Suks" was condemned by the National Education Association and the National Council of Teachers of Mathematics. The slide guitar-heavy album also features "Semi-True Stories," a song by Coral Reefer Band guitarist Mac McAnally, which relates an amusing yarn about Buffett accepting a drunken dare to dance on the hood of a car, which turned out to belong to a sheriff. McAnally, a 10-time winner of the Country Music Association's Musician of the Year award, is perhaps Buffett's most important creative collaborator across his career, producing and co-writing countless songs. 
18. High Cumberland Jubilee (1976)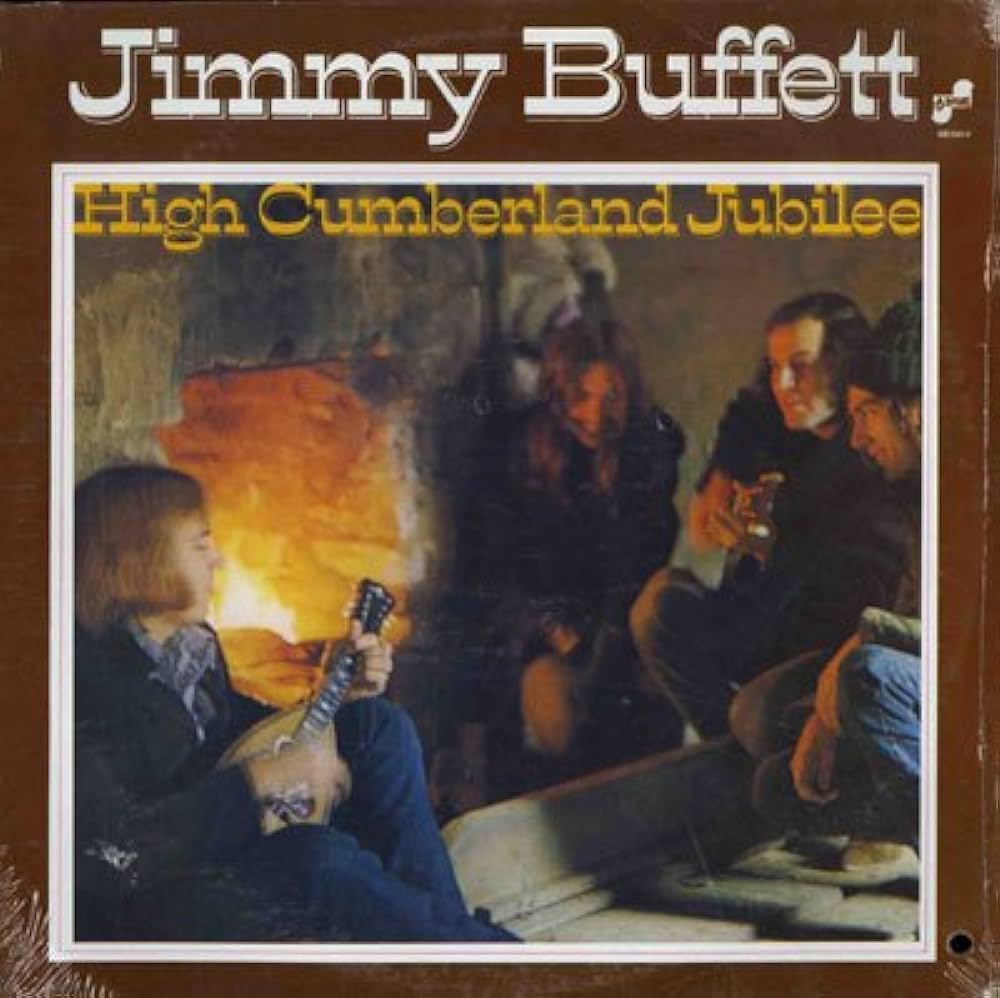 High Cumberland Jubilee was the second album Buffett recorded, but it was released as his seventh. That's because Barnaby Records shelved the LP when it was first recorded in 1971, and then only decided it was worth releasing after he'd recorded a series of increasingly successful albums for ABC Records. Buffet hadn't yet moved to Key West and developed his beach bum persona, but his absurdist wit and worldly storytelling were starting to come into focus on songs like "God Don't Own a Car" and "In the Shelter," which was later re-recorded for Changes in Latitude, Changes in Attitude.
17. Life on the Flip Side (2020)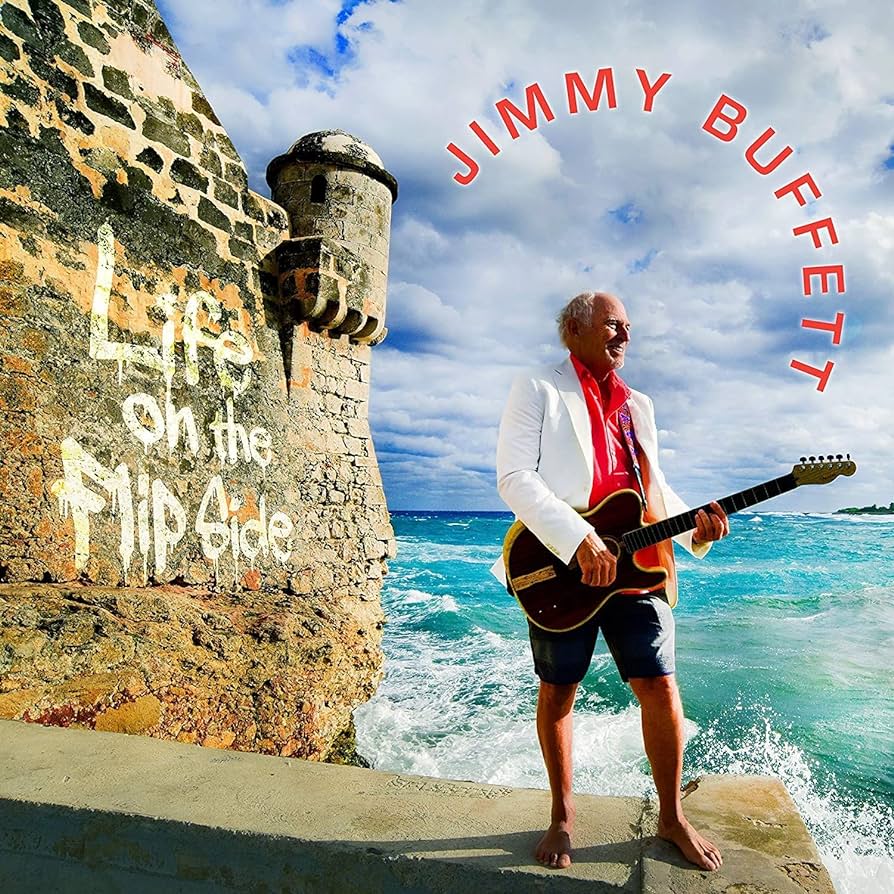 Although Buffett's ballads became more sentimental over time, he never really mellowed out, and Life on the Flip Side is a spirited newer album with anthemic tracks such as the brass-heavy "The World Is What You Make It" and "15 Cuban Minutes." Buffett's always thrown dirty jokes into his songs here and there, but most of his music is relatively family-friendly, and "Cussin' Island" is an amusing novelty track that really earns its "explicit lyrics" tag.
16. Buffet Hotel (2009)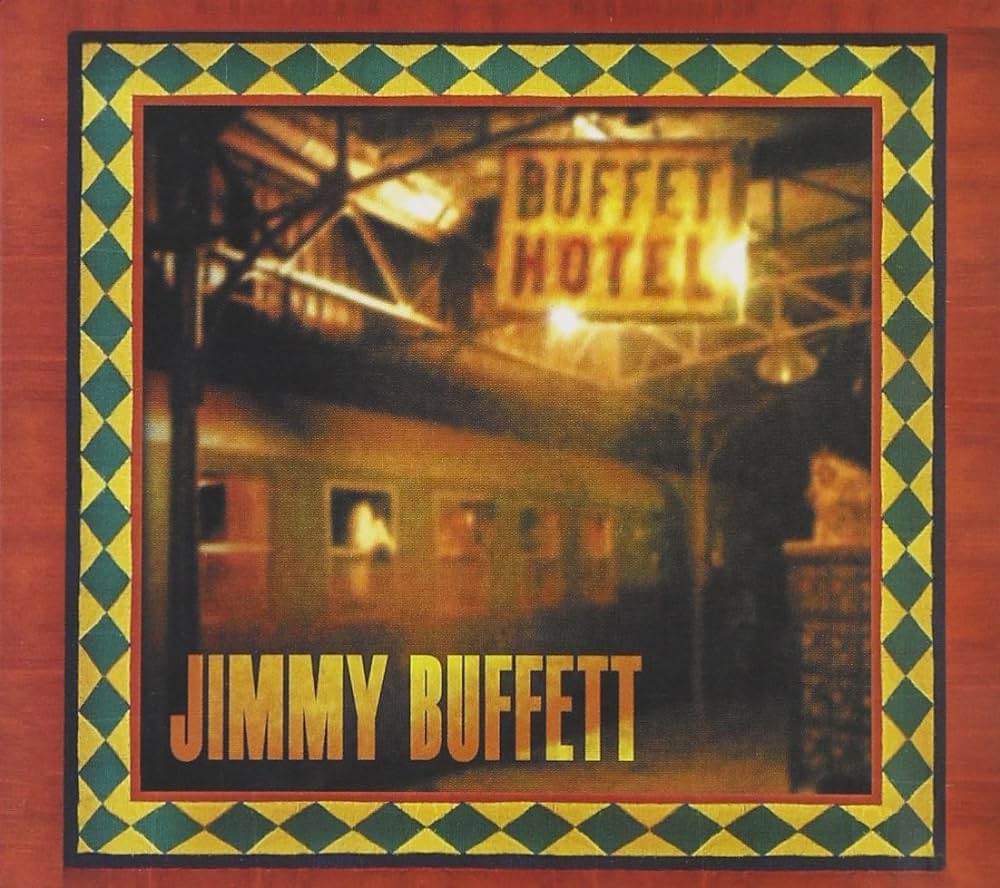 The Coral Reefer Band has seldom sounded better than on "Life Short Call Now," and "Beautiful Swimmers" is surreal and poignant. Elsewhere, the staccato verses on "Turn Up the Heat and Chill the Rose" are the closest Buffett ever got to rapping, and unfortunately, the results aren't flattering.
15. Last Mango in Paris (1985)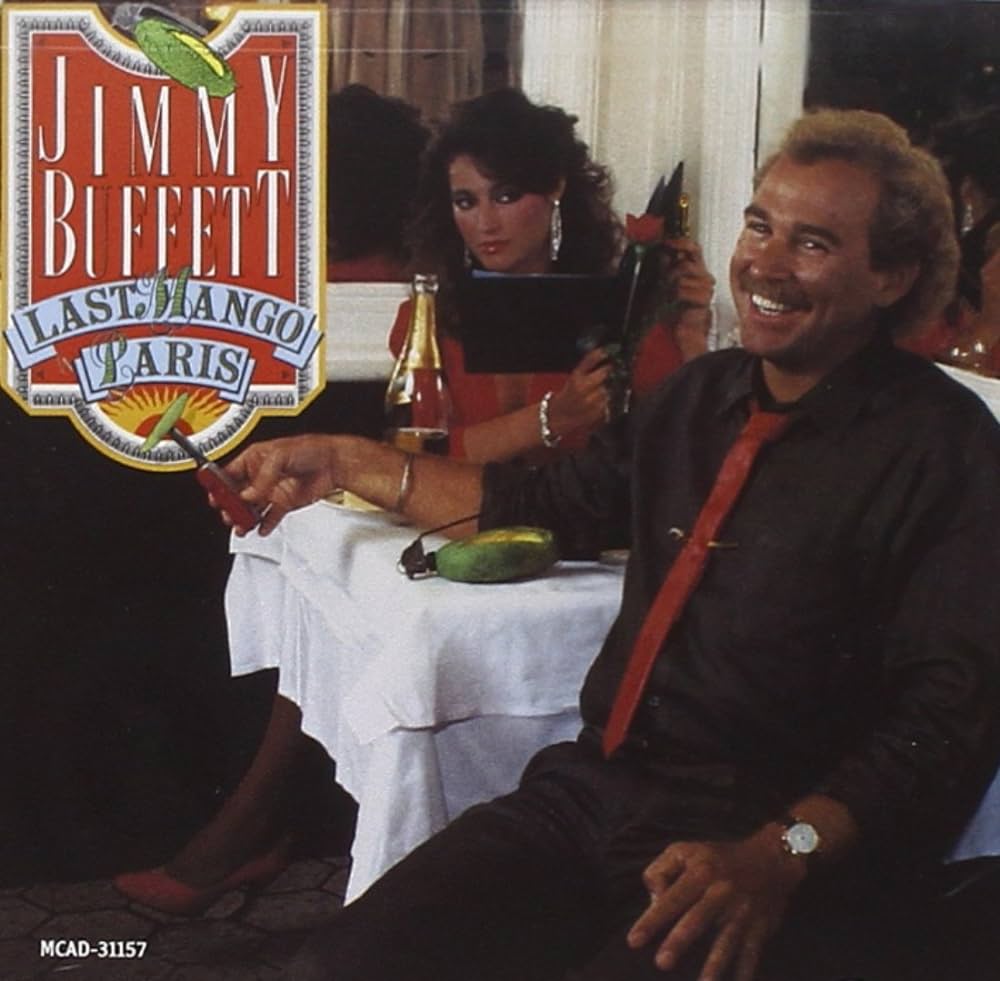 In 1985, Buffett released Songs You Know by Heart, a compilation of his '70s hits which would eventually go seven times platinum, by far his best-selling release. Sadly, his new music didn't have the same cachet in '85, and he was in the middle of a streak of eight albums that didn't go gold. Last Mango in Paris finds Buffett continuing his embrace of Nashville sounds from the previous year's Riddles in the Sand, and he was gaining momentum. "If the Phone Doesn't Ring, It's Me" became Buffett's biggest country radio hit in the decades between "Margaritaville" and "It's 5 O'Clock Somewhere."
14. Songs You Don't Know by Heart (2020)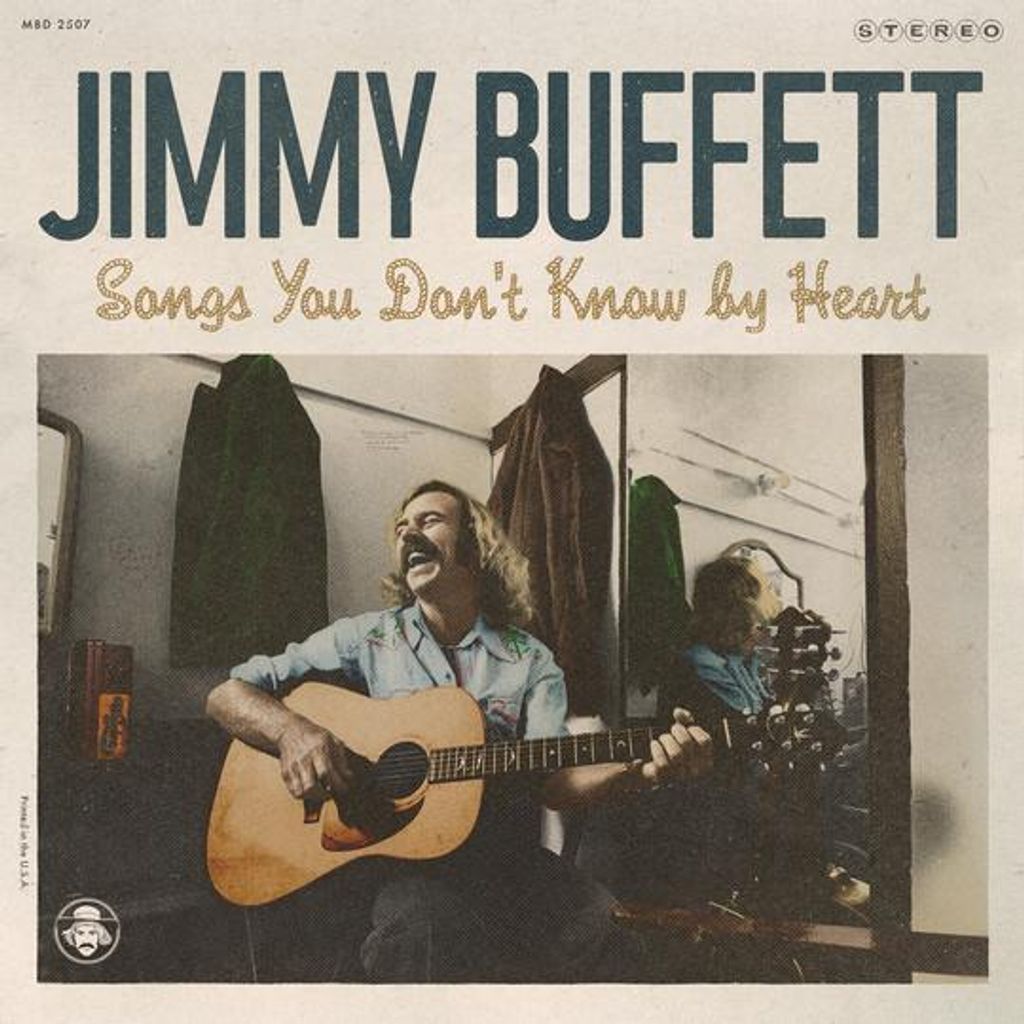 Buffett passed the time during the COVID-19 lockdown with a series of online performances of his lesser-known songs, as selected by a fan vote. The resulting album of acoustic re-recordings became sort of a companion piece to his blockbuster Songs You Know by Heart hits compilation. Whether putting poignant '70s album tracks such as "I Have Found Me A Home" in a new context or rescuing '80s obscurities like "Twelve Volt Man," Songs You Don't Know By Heart is a celebration of the breadth of Buffett's catalog beyond the anthems, and as the last album released in his lifetime, a fitting summary of his legacy.
13. Coconut Telegraph (1981)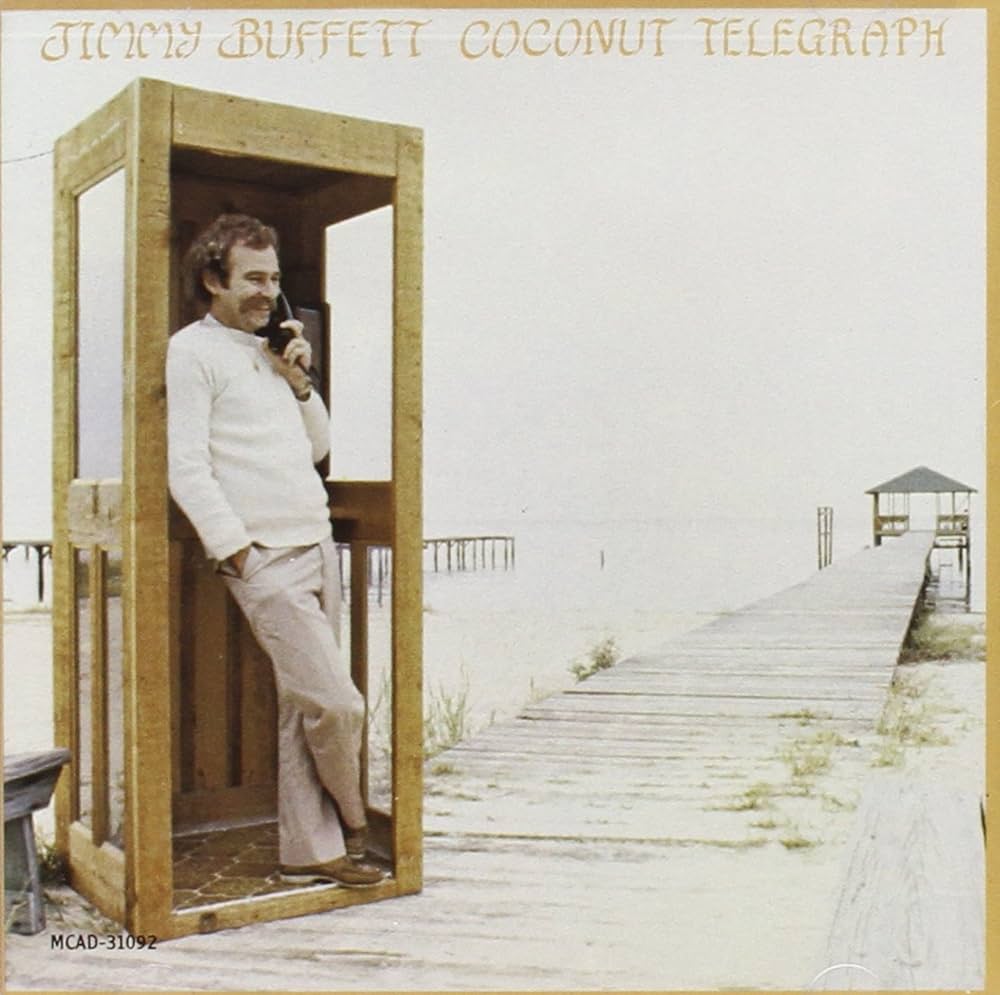 Coconut Telegraph is the only album Buffett recorded in his home state of Alabama, at the storied Muscle Shoals Sound Studio in Sheffield. It was the beginning of his decade-long commercial downswing, but it's a warm and amiable album, featuring a song that launched countless t-shirts and bumper stickers, "The Weather Is Here, Wish You Were Beautiful." Buffett had become a father in 1979, and the album closes with "Little Miss Magic," a wry and touching song about his one-year-old daughter Savannah.
12. Equal Strain on All Parts (2023)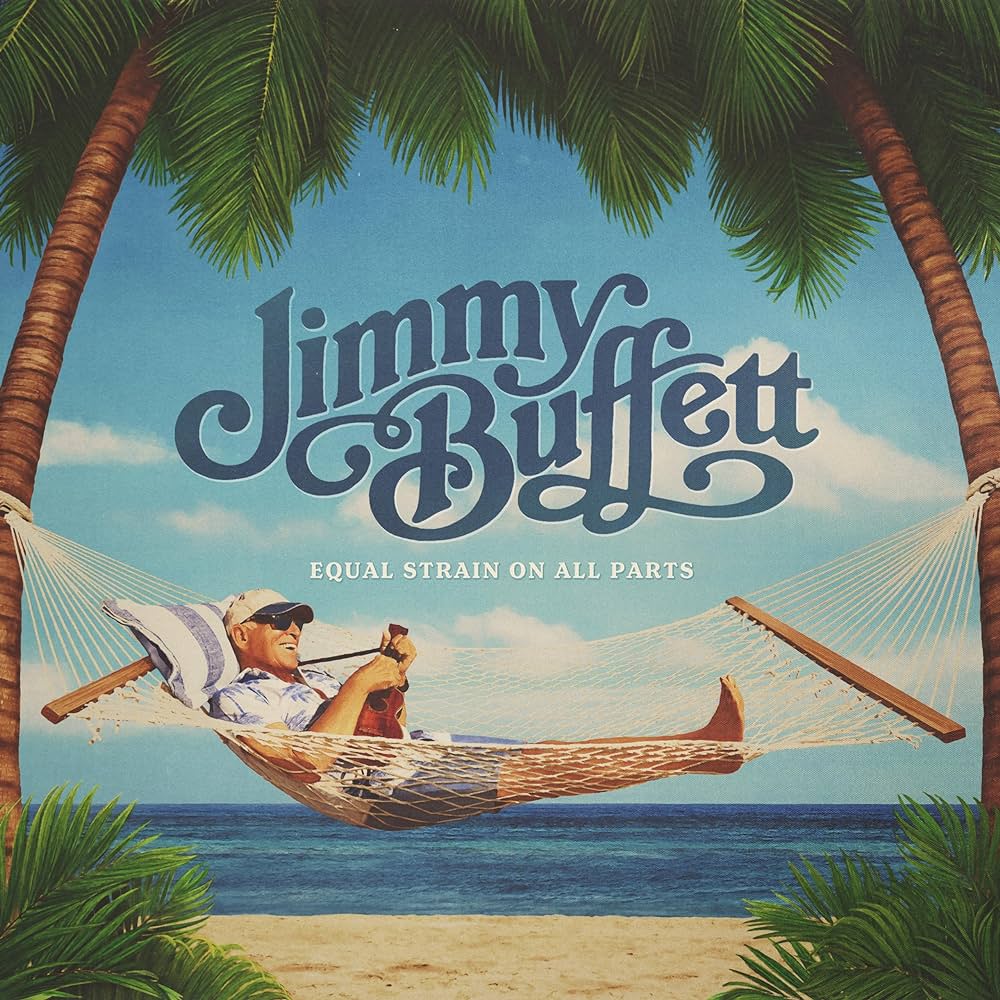 Buffett canceled and postponed concerts during his last few years of life as he struggled privately with skin cancer, but he finished one last album shortly before his death in September. Paul McCartney, who plays bass on the entertaining "My Gummie Just Kicked In," shared a message after Buffett's passing in which he praised another new song, "Bubbles Up," as "probably the best I've heard him sing ever." Equal Strain on All Parts is not exactly a tear-jerking swan song from a man who knew he was dying like Warren Zevon's The Wind – even on his farewell album, Buffett has time to sing a song called "Fish Porn."
11. Living and Dying in ¾ Time (1974)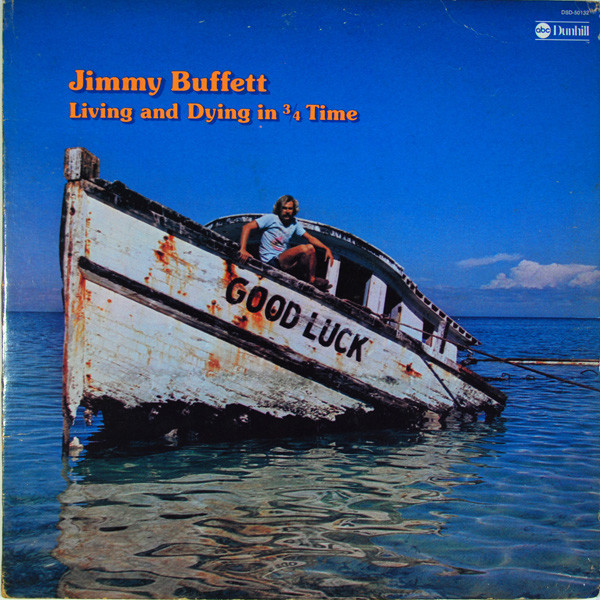 One of Buffett's early singles, "Saxophones," was a witty gripe about how he'd get more radio play if he adopted trendy instrumentation. Ironically, Bergen White's syrupy string arrangement on another song from the same album, "Come Monday," helped Buffett break into the mainstream with his first top 40 hit. Living And Dying in ¾ Time closes with "God's Own Drunk," a song Buffett adapted from a monologue by 1950s comedian Lord Buckley. The song was a live favorite until the 1980s, when Buckley's son sued Buffett, who replaced "God's Own Drunk" in his setlist with a new song called "The Lawyer and the Asshole."
10. License To Chill (2004)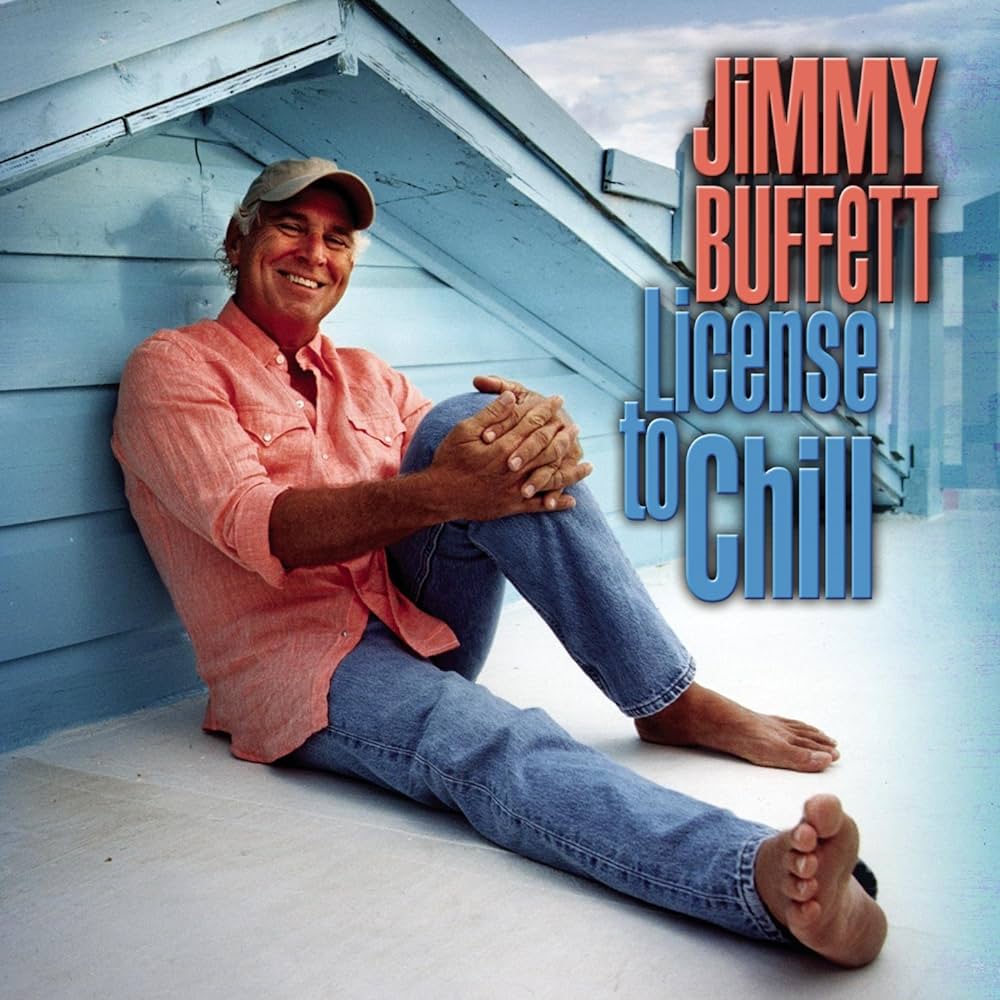 On his 25th album, Buffett finally hit No. 1 on the Billboard 200 for the first and only time. The stars aligned for this triumph when Alan Jackson invited Buffett to appear on his 2003 smash "It's 5 O'Clock Somewhere," and Buffett capitalized on his country comeback with a star-studded album featuring Jackson, Kenny Chesney, Toby Keith, Martina McBride, and more. The most impressive collaborator on License To Chill, however, is Bill Withers, who'd rarely made music since the '80s but wrote two songs for Buffett, even appearing himself on "Playin' the Loser Again." "By opening with an unconventional, syncopated arrangement of Hank Williams' 'Hey Good Lookin',' Buffet simultaneously announces his embrace of old-school country and his break with formula," Parke Puterbaugh wrote in the Rolling Stone review.
9. One Particular Harbor (1983)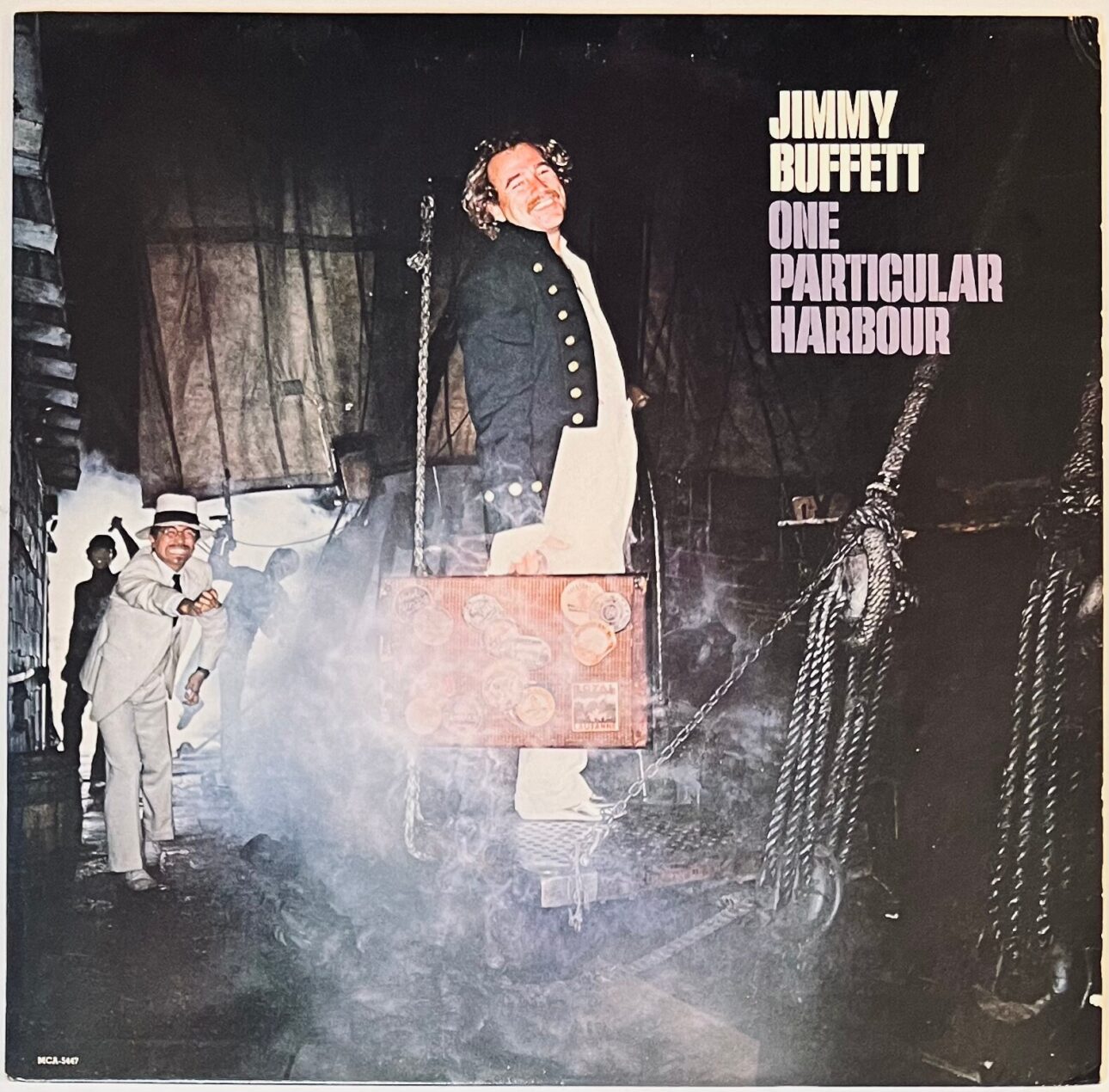 One Particular Harbor is the only '80s album that left a major mark on Buffett's live repertoire, with the title track and his cover of Van Morrison's "Brown Eyed Girl" both counting among his 10 biggest concert staples. On "We Are the People Our Parents Warned Us About," Buffett finds the role he'd occupy for much of his later career, as a spokesman for the aging hippies who outlived the '60s. Even "Livin' It Up," the closest Buffett got to a full-on synth pop song, sounds pretty good despite being well outside his sonic comfort zone.
8. Take the Weather With You (2006)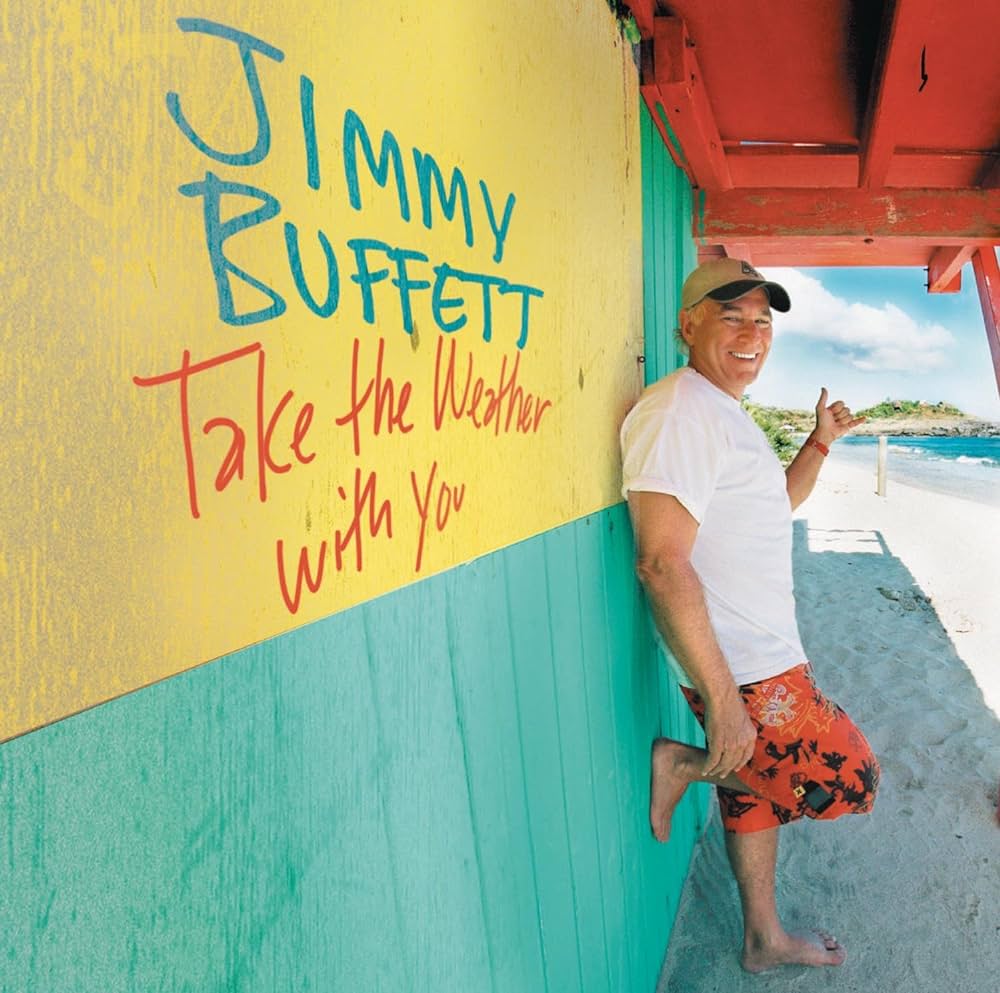 Buffett always had more adventurous taste than he got credit for, and Take the Weather With You has his widest range of covers, as he tackles songs by cult heroes such as Gillian Welch, Mary Gauthier, and Guy Clark, and country pioneer Merle Haggard. New Zealanders Neil and Tim Finn of the alt-rock band Crowded House wrote "Weather With You" in 1991, and it was a major chart hit in almost every English-speaking country except America before it became the centerpiece of Buffett's album 15 years later. Fun fact: the backing band on that cover is none other than U.K. indie rockers Gomez, who got connected to Buffett through his then-adult daughter.
7. A1A (1974)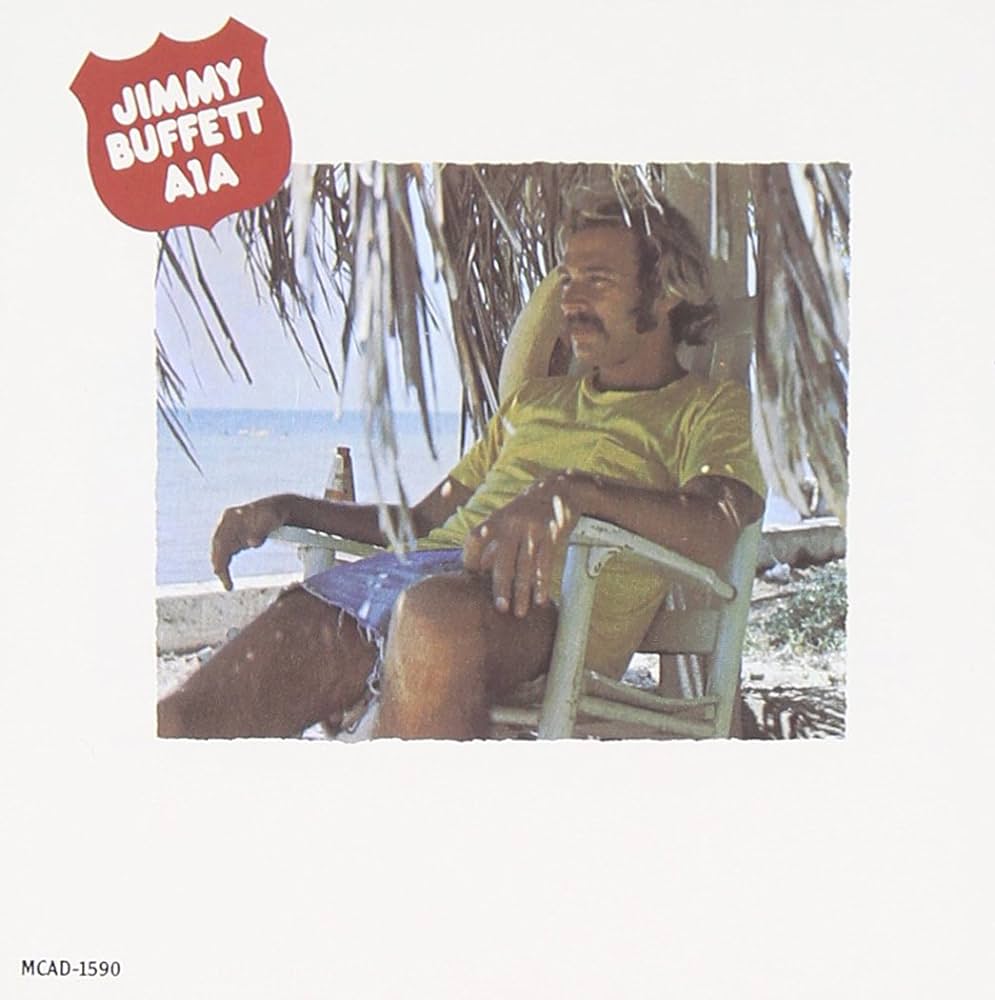 Buffett was just 27 when he wrote "A Pirate Looks at Forty," perhaps the most revered song in his catalog and the one that made him the poet laureate of baby boomers staring down middle age. Legendary Memphis guitarist Reggie Young, a sideman for everyone from Elvis Presley to Johnny Cash, was in the earlier incarnations of the Coral Reefer Band, and "Migration" features some of his finest lead guitar work for Buffett.
6. Fruitcakes (1994)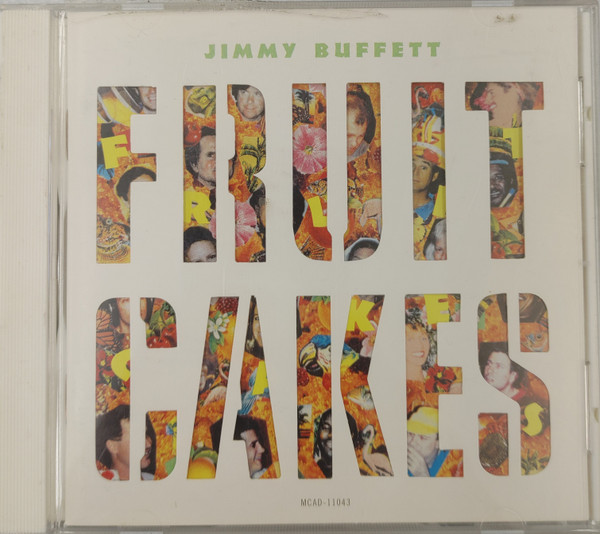 The longest Buffett went between studio albums in his entire career was the five years between Off To See the Lizard and Fruitcakes. In that time, Buffett became a best-selling fiction writer and a mogul with a chain of Margaritaville restaurants and stores. Instead of shifting his focus to the business ventures that would eventually make him a billionaire, Buffett found his sound again on Fruitcakes. Here, he shakes off the garish production of his '80s work for a loose and lively set which includes the infectious title track and respectable takes on classics by the Grateful Dead, the Kinks, and Patsy Cline.
5. Volcano (1979)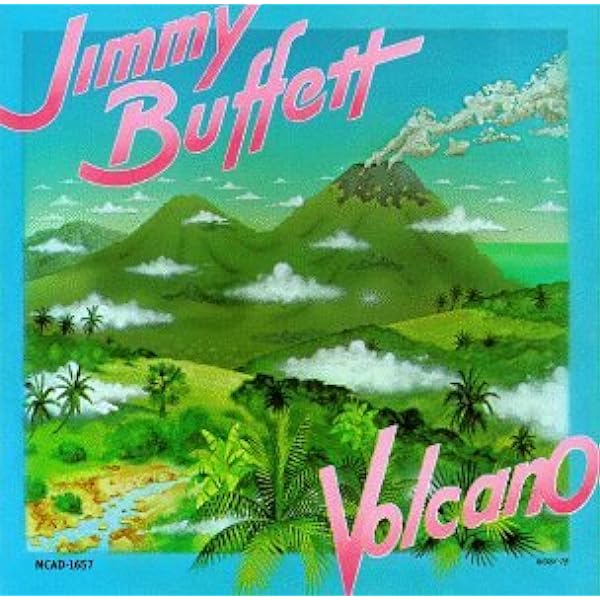 Several Buffett albums have sold more than Volcano, but it's the most frequently performed album in his catalog thanks to audience participation favorites such as "Fins," "Boat Drinks," and the title track. There's beauty and sentimentality in "Survive" and "Sending the Old Man Home," but Volcano distills Buffett as a gregarious crowd-pleaser, for better or worse, with fewer of the quirks and writerly indulgences of his other '70s albums.
4. Havana Daydreamin' (1976)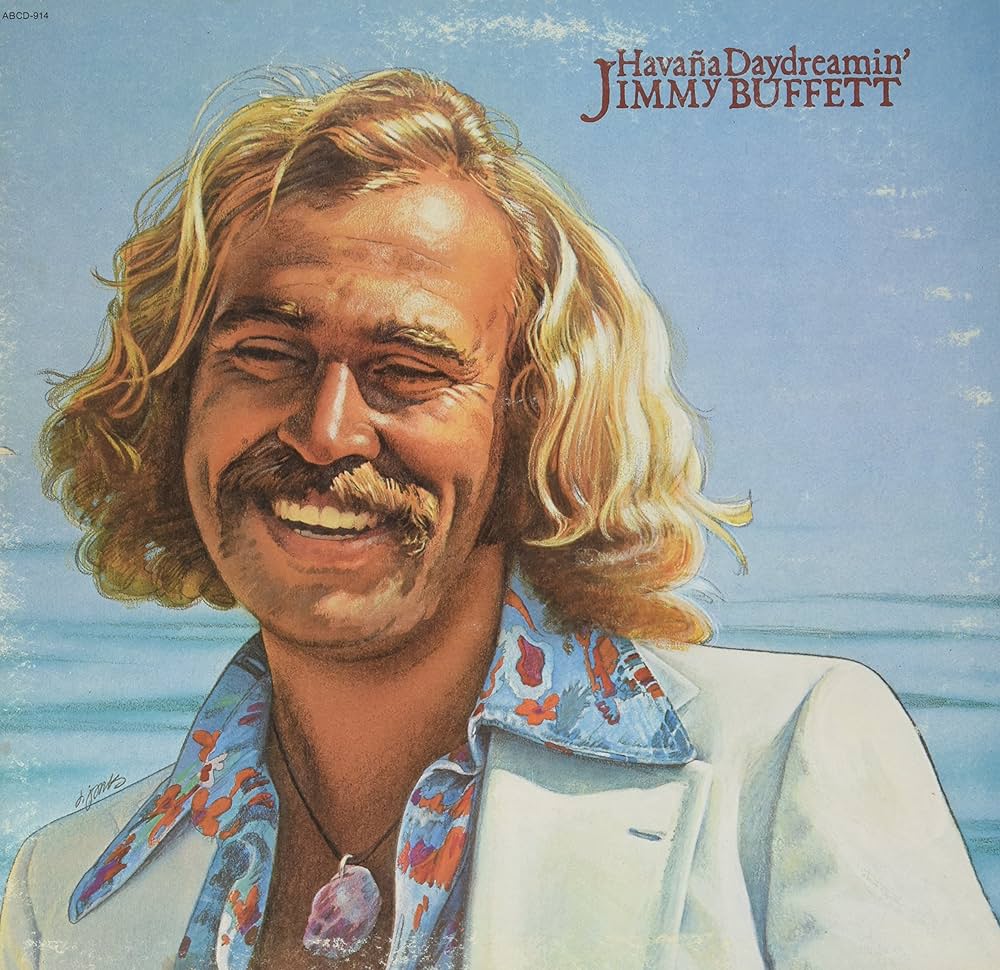 The most country thing about Buffett is that he had a harmonica player sidekick, Greg "Fingers" Taylor, whose instrument sort of operated as Buffett's second voice on record, much like Willie Nelson's longtime sideman Mickey Raphael. Buffett recorded a few songs written by Taylor, beginning with "Big Rig" on Havana Daydreamin', which is perhaps his most underrated '70s album given its lack of chart hits or live staples. "Undeniably, this romantic individualist has staked out his surf; perhaps it is because his utopian sunland is Florida (rooted in the South) rather than California (headed toward the Orient) that his songs are so adult, skeptical, and closely observed," wrote Robert Christgau in the Village Voice.
3. Son of a Son of a Sailor (1978)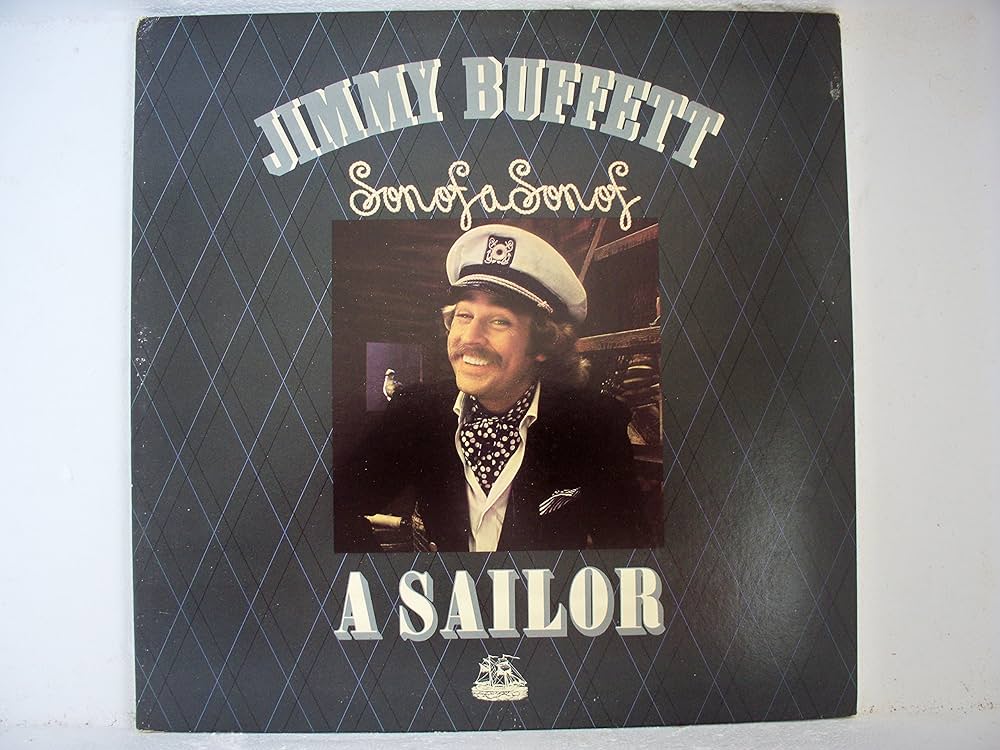 Buffett was riding high at his mainstream peak on Son of a Son of a Sailor. It was his only album to feature three Billboard Hot 100 hits, the most famous of which, "Cheeseburger in Paradise," inevitably spun off a burger chain in 2002. The title track is a salute to Buffett's grandfather, James Delaney Buffett, a steamship captain who helped inspire the singer's enduring love of the high seas.
2. A White Sport Coat and a Pink Crustacean (1973)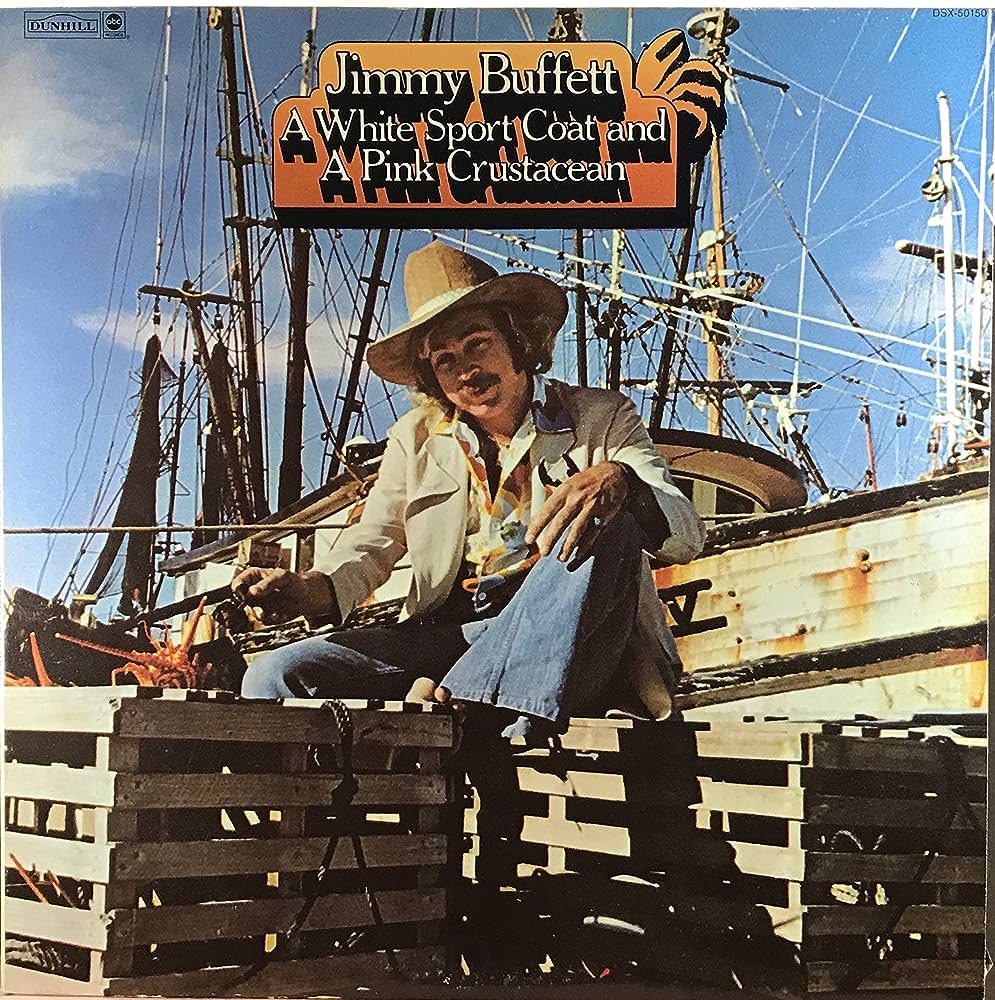 Buffett moved to Key West in 1972, and almost immediately began to establish his ne'er-do-well persona on A White Sport Coat and a Pink Crustacean, which featured the debut of his longtime backing ensemble the Coral Reefer Band. The album is also a favorite of Bob Dylan, who singled out "He Went to Paris" and "Death of an Unpopular Poet" as two of Buffet's best efforts as a songwriter in a 2009 interview. Back when stores, bars, and restaurants across America were full of jukeboxes, they were a clever way to build popularity for less radio-friendly songs. "The Great Filling Station Holdup" was Buffett's first charting single, but its b-side, "Why Don't We Get Drunk," was far more popular on jukeboxes, where the ribald "Why don't we get drunk and screw" refrain didn't have to get past broadcast censors.
1. Changes in Latitudes, Changes in Attitudes (1977)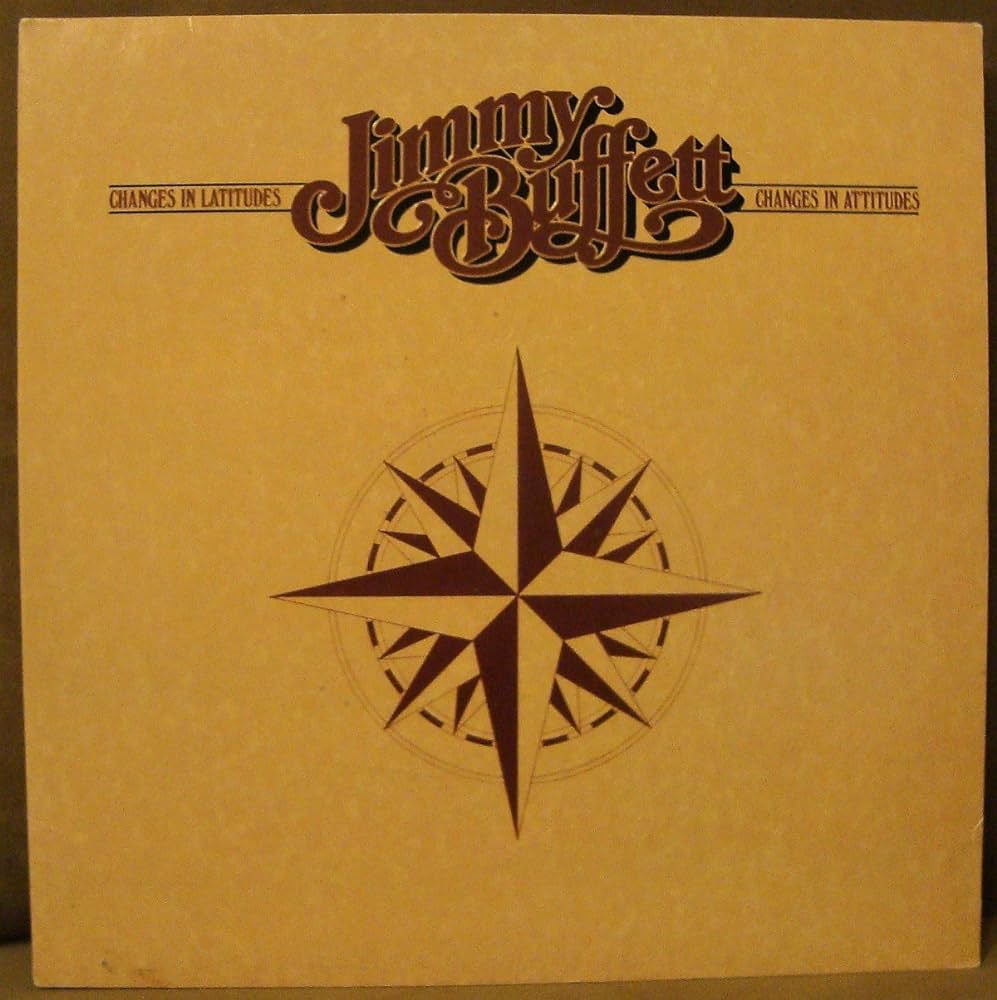 "Margaritaville" is, with good reason, the first song anybody thinks of when they hear Buffett's name. Though no other song on Changes in Latitudes, Changes in Attitudes shares those distinctively chirpy flutes and recorders, its bittersweet aura carries through the rest of the album. It's perhaps the artistic zenith of the "easy listening" genre which became a disreputable commercial behemoth in the 1970s, as Buffett moved beyond country to a singular kind of soft rock stardom. The title track features the lyric that really sums up the catharsis behind all of the levity and partying in Buffett's songs: "If we couldn't laugh, we would all go insane."