Bush's Gavin Rossdale sits in a white-painted studio with bright red acoustic panels. It's a bold choice for someone who has to sit in this space for hours at a time. "I'm a bold person," he states confidently. Rossdale is getting ready to release Bush's Loaded: The Greatest Hits 1994-2023, packed with over 20 of his multi-platinum group's chart-smashers. The collection also features a brand-new single, "Nowhere To Go But Everywhere."
The Grammy-nominated group had stratospheric success out of the gate with their debut album, Sixteen Stone. It was the power ballad "Glycerine," the fourth single from the album, released almost a year after, that took Bush to the next level. Written by Rossdale when he was in his early 20s, and according to him, named after the explosive element in bombs, the song exploded in many ways, hitting the Top 30 on Billboard's Hot 100, reaching No. 1 on the Modern Rock Tracks. It won the Viewer's Choice Award at the 1996 Video Music Awards for its breakthrough clip directed by Kevin Kerslake.
There has been a lot of speculation about what or who "Glycerine" is about. Three decades later, Rossdale is still vague about the inspiration behind the song, but not about what "Glycerine" helped him and his group accomplish, which continues into the modern day with over one billion streams.
As he gears up to hit the road once again on Bush's upcoming Nowhere to Go But Everywhere tour, Rossdale admits there are fan-favorite songs he leaves out of Bush's setlist from time to time. But "Glycerine" will not be one of them, as he says, "I still love playing that song."
"I Don't Believe in Inspiration"
I don't believe in inspiration. I heard Johnny Cash talk about how he never wrote unless he got inspired. I didn't make any kind of mental architecture about, "This is the kind of song I need to write." I just opened my mouth and played my guitar. In a way it's super-pure. I wrote it pretty straight through, playing it and recording it. Whenever I'm jamming, I'm doing top-line stuff, I try to use words in case I come across something that stays. Often those words will change, but in this case, it pretty much stayed as it was. It's quite a stream of consciousness. Halfway through it was like being on a skateboard and falling over. "Oh my god, it sounds really good! Continue! Keep going! Don't stop, just keep playing!"
Stop Me If You Think You've Heard This One Before
I was not very experienced and I wondered if I hadn't played someone else's song, because it sounded so adult and so accomplished. "Ooh, this feels like an adult wrote this. This does not feel like I'm an idiot. Is this mine? Whose is this? Is this an Eddie and the Hot Rods song?" It took me by surprise. I heard Noel Gallagher talking about that when he first played the band "Live Forever." No one believed he wrote it. It's a similar feeling when you graduate to a song that might have some merit. It's unusual when you've written lots of songs that collapse on themselves and no one cares about. "Glycerine" had a structure, and it was more three dimensional than most things I had written.
I remember taking "Glycerine" to the studio to play it for the band. No one really paid attention. The last thing they wanted was to hear was me playing a ballad in the rehearsal room. They made it about halfway through before they began talking amongst themselves. I stopped and was like, "Can I just play to the end of the song? Mainly because I want to make sure it's no one else's." It was a rocket ship waiting to take us into different new dimensions that we never could have imagined. I'm so grateful for that song.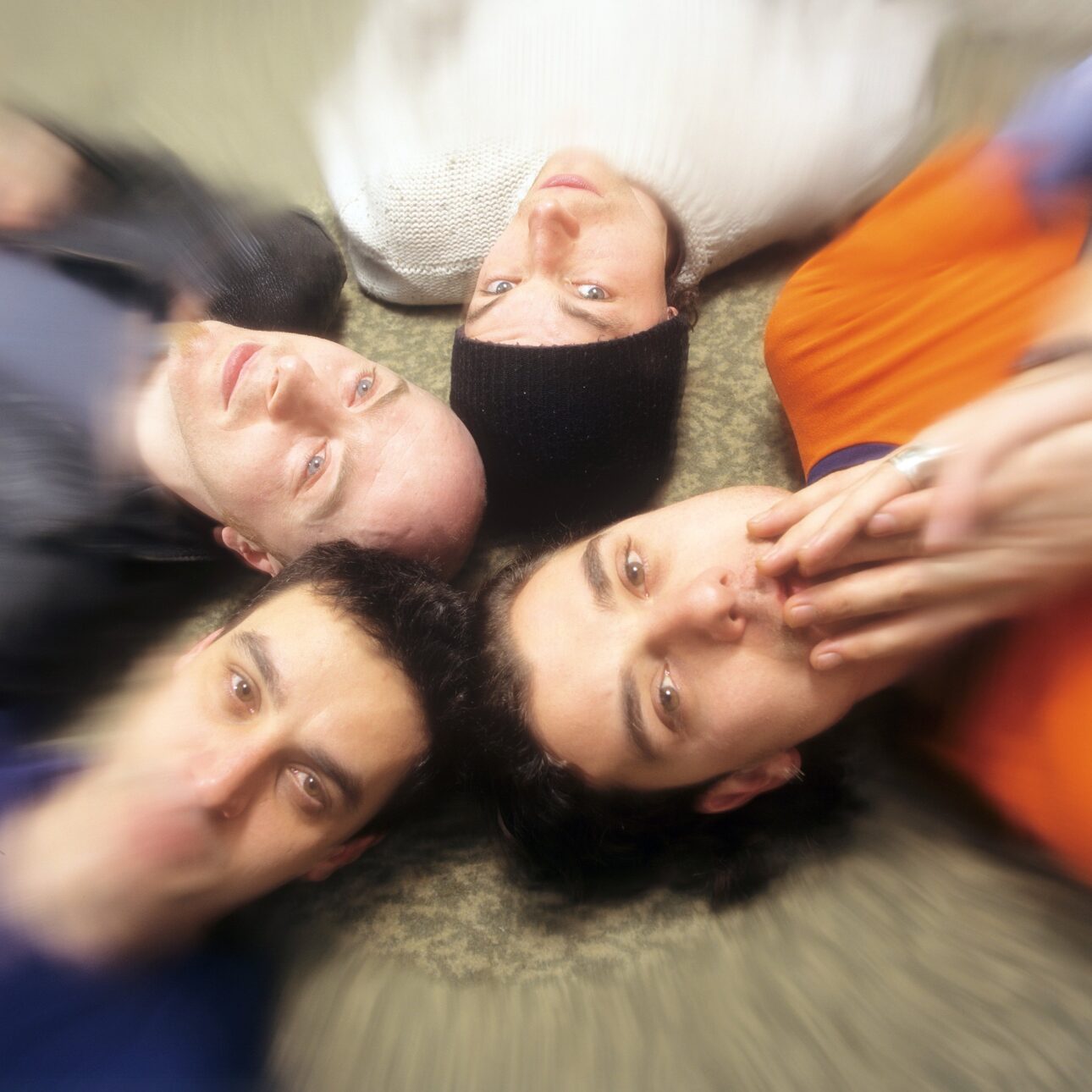 Pressure Off
Sixteen Stone was not a record like Neil Young wrote "Old Man" when he was 16 or something and recorded it many years later. I'd been in other bands that didn't work. All the stuff I'd written was abandoned. Bush began with me writing "Comedown." It wasn't like, "Oh you have 20 years to write your first record." It took 18 months. I had a sense that "Glycerine" had some sort of magic for us. When I recorded it, it was the first time I got to make an album, and I was thinking, "Wow, so all the people that you like, if you're lucky, will get a chance to hear this." That was the only time I've ever reflected on any of my contemporary musicians, people that have inspired me. "They're going to get to hear this and assess whether I'm a waste of space or not." It's a funny moment because I felt the song's power. It's so different from everything else. I don't even know why I kept the heavy guitar on it. I could have made it more sophisticated with a cleaner guitar sound. We didn't do that. It was brave and wrong and interesting all at once.
Chalet Glycerine
I had the band. We were trying to get ourselves together. We had a sense of being on our way because we had a manager. We didn't have a deal. We were a band going nowhere in London. I like the Pixies so much that I signed to an American label, even though it wasn't 4AD. It wasn't a case of, "Do you want to take this chance?" It was the only chance. The only bus that came was to make this independent deal in America. "Glycerine" has been a huge part of everything. [Producer] Clive Langer has a chalet named after it. He was losing his chalet and he did the Bush record and it saved his chalet so he renamed it "Glycerine."
"Songs Are Not Babies"
I listen to songs so much right up until they come out. Once they're on the record, I'm done with them because I give them away. I have to play them all the time, but I have a different relationship with them. You accept that they belong to everyone else. I don't believe the whole thing about, "Songs are babies." Babies are babies. You care about your work and care about what you make. It's such a sign of success when everybody has a different interpretation of a song. I've been criticized in the past—for many things—one of them fragmented lyrics that seemed disconnected. I always loved that style. Words and phrases that push you around and pull you in. You never know what's going to come around. I heard Ed Sheeran say that there's never a line that's not true, that he hasn't lived through. It's like a conversation almost. I come from a different school. I totally lived all those experiences, but I use words to try and describe what's possibly a typical situation but in my own way. You don't take the mundane because who care about the mundane, but you take extreme situations of emotion and you have that line, "It must be your skin, I'm sinkin' in." Everybody understands that, but may not have found words to describe the feeling. I gave them that and they own that. You can't devalue the listener. It's their choice. Every single interpretation is valid.
Jingle Ball
We'd had three or four hits. I went to New York to play the [Z100] Jingle Ball, big radio show because with "Glycerine," we got on pop radio as well. I'd never been to an arena. I hadn't even been to an arena to see a band. The bands I grew up with didn't play arenas. That was 20,000 people. I couldn't believe it. We'd been playing clubs that all the bands I loved had played through, like CBGB, which was cool as shit. I walked into a ready-made audience, not knowing what to expect. "You've got to play 'Glycerine,' no other songs, just 'Glycerine.'" Just throw it in there like a lamb to the slaughter. It was an incredible experience.