Rick Astley's spent this early-October afternoon enjoying the unusually warm weather, doing "bits and bobs," playing with his new guitar pedal — "geeky-boring" stuff — casually denying that he's one of the most celebrated artists of the year.
After stealing June's Glastonbury Festival — which included covers of Harry Styles' "As It Was," AC/DC's "Highway to Hell," where he also played drums, and, of course, he and UK indie band Blossoms performing a string of Smiths covers – the warmhearted performance further cemented Rick's icon status, introducing him to young audiences and reminding those who knew him how damn good he is.
As a performer — and as a music-lover — Rick is all in. "I don't think I've ever felt the same as walking out of a gig that was great," he says. "Even today when the house lights go down in a gig, I go, Ooh-ooh, I get a little shiver, and I get a little bit, ooh. I still love that emotion of somebody going on stage and meaning it. It doesn't matter what the music is. You've just got to go up there and have a bit of fun with it."
In 1987 – the year "Never Gonna Give You Up" was released – a 21-year-old dancing Rick emerged, a clean-cut class act with a big baritone voice. Despite a string of top singles to follow, it's "Never Gonna Give You Up" that's defined his pop-star career. Through the decades, and with the help of social media, the song reached cultural-phenomenon status, "Rickrolling" becoming a hoodwink-style verb for tricking someone into watching a loop of Rick dancing in the "Never Gonna Give You Up" video.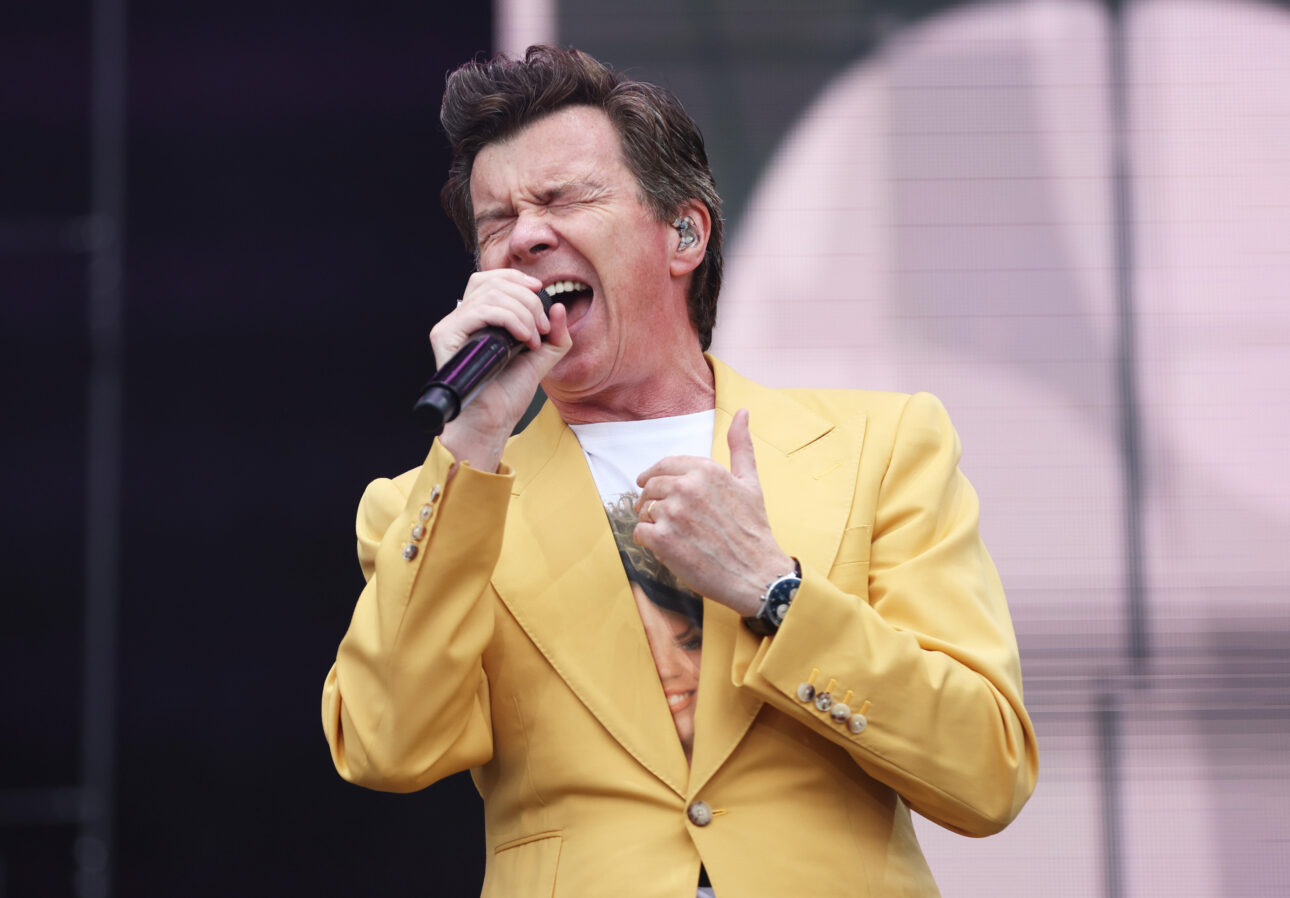 Rick's aware of the whole phenomenon, from a distance. Today, he's come full circle, grateful for the success the song has brought him. "It was definitely one of the songs of that summer, and to some degree put me in a spot that I was never going to get away from," he says. "I've become grateful. I've come full circle to that, don't get me wrong, but for a while, you're thinking, 'Look, I have made other music,' You want to scream that at people, but on the one end, you're lucky if somebody has got a song that they remember you for…
"Like anybody who makes music, you want to make other music."
Of the intense rush of early fame, he says he's trying to do things differently now by being in the moment. "Being 21 and suddenly being thrust into this position of literally flying almost every day to a different country… it broadens your horizons and makes you think in a totally different way.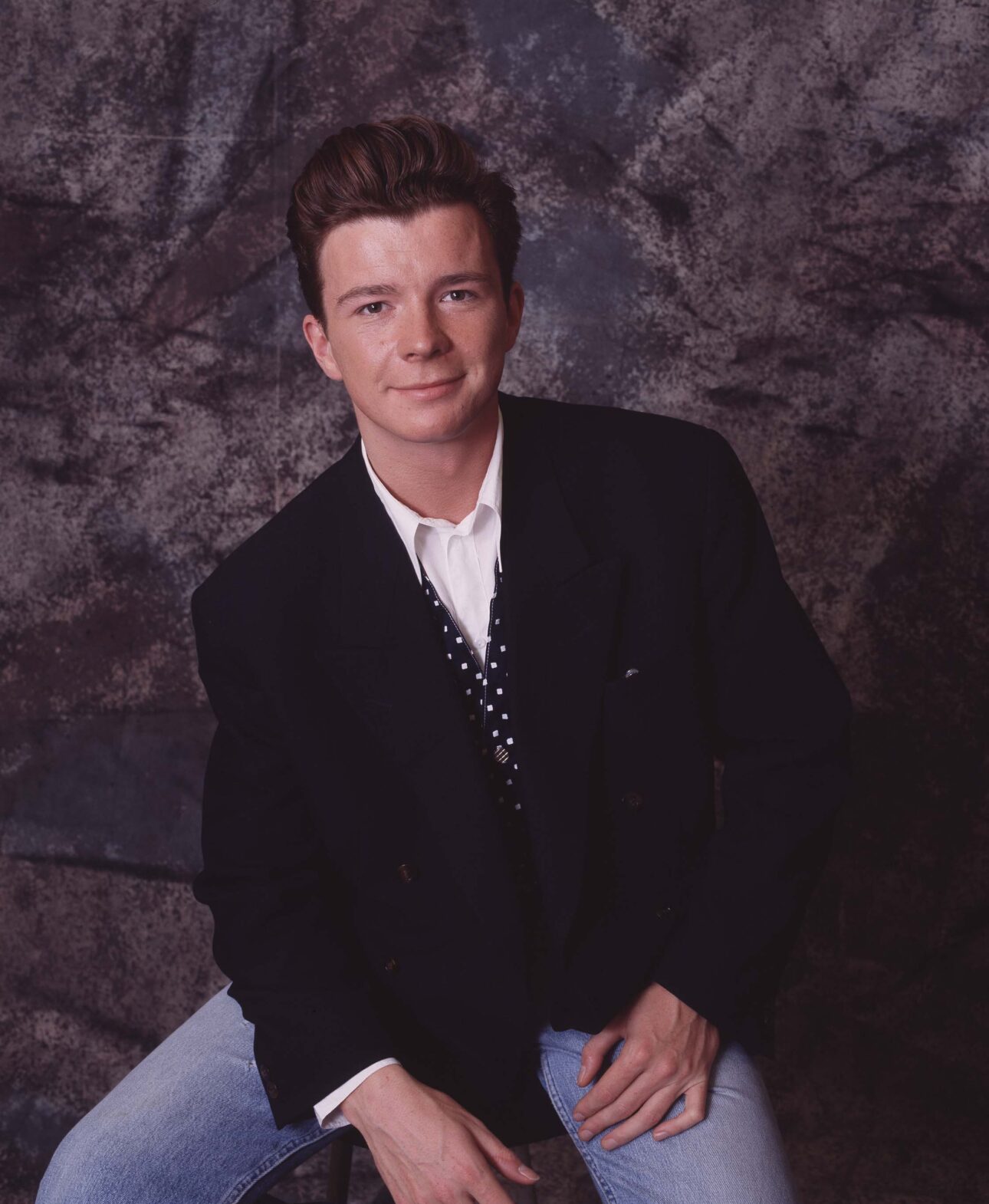 "Also, I made quite a lot of money. As a 21, 22-year-old kid, I could literally go out and buy a house. That's insane. You have this big first hit record that goes boom. That's your introduction to music and the world and all the rest of it. A year later… you bought a brand-new car and you're picking a house out. You don't have any of the– I was going to say struggles really of, 'How am I going to get a job? How am I going to do this? How am I going to do that? How am I going to do all these things?' It's all taken into a box and just decided because you've suddenly got this wealth." In terms of building a career, he went on to say he didn't think it was a very healthy approach. "It's a bit like winning the lottery or something. We all know what happens to most lottery winners. They end up messed up."
The experience made him feel estranged from those close to him, and though he wouldn't swap it and has no regrets, he's harnessed some well-earned wisdom when making music now. "I know I am a lot more now. I had no clue who I was at 21." And then he adds, "It was pretty nuts, really.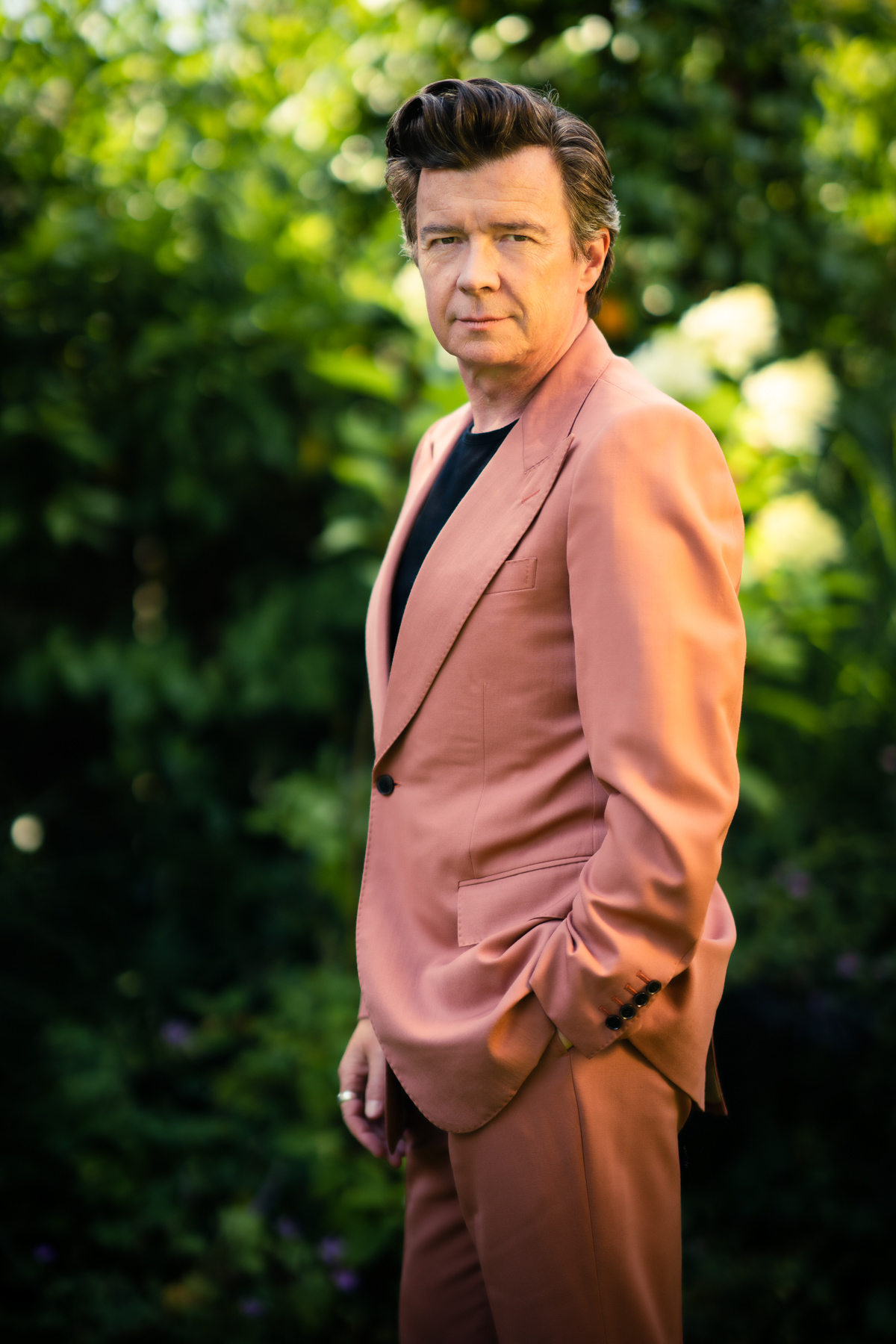 On October 13, he'll release his ninth studio album, Are We There Yet?, its title inspired by his 2022 bus travels while on tour with The New Kids On The Block. Early singles from the new album gave us a taste of 57-year-old Rick, his voice richer with time: "Dippin My Feet" – bright, bluesy-gospel pop – and "Never Gonna Stop" – upbeat, heartfelt soul – a "sequel" to the song that made him famous. While stellar vocal performances have been a constant since '87, this album is his best showcase yet, a beautiful, elevating collection of timeless songs and masterful performances.
"Comeback" isn't quite right, he didn't exactly "go" anywhere. Not recently, anyway. In 2016, after a decade-long hiatus, he released his 7th studio album, 50 – his first album since 1993 – which rose to No. 1 on the U.K. charts. 2018's Beautiful Life reached the UK Top 10. And there was that time he quit music when he was around 27, "which is a death in itself… If you want to be poetic about it," he says, following a serious discussion about the tragedy associated with that age.
Seven years ago, when he'd made a collection of songs that would eventually become the album 50, he made some songs for the hell of it, for himself, and he played all the instruments. At the time, he didn't have a record deal, referring to the project as a "labor of love," writing and producing all of the songs in the garage at the back of his house he'd converted into a studio. Lene Bausager, his wife and manager, "had some conversations" with his old label, who wanted to release it "properly and everything." He followed 50's hit-making formula for Are We There Yet?, including playing all the instruments. "I just keep coming in this room and playing stuff and writing stuff and messing around with music and I just love it. Until that doesn't make me feel good, that's the way I'm going to do it. I've played everything again. I'm not a megalomaniac about it. It's a challenge. I like doing it. I'm not really a great guitar player. I'm not really a great drummer. I'm not a great anything, to be honest, but I like doing it.
"I like sitting at the piano and not really knowing what I'm playing, but messing around for long enough until I like it. I think a lot of pop music has come from that. It doesn't come from the best musicians in the world. It's come from people who feel something. Whether they've got the technical ability to actually get it down and produce a record, it's immaterial. It's the emotion. It's catching the emotion." Because he gets "a bit all thumbs and no fingers" when on the piano, Rob Taggart who also plays in his live band, plays keys on the album.
And as far as chart hits are concerned, that's not the goal. And besides, according to Rick, "the charts and popular music, in the sense of really mass popular… should be for young people."
So what does he want his audience to take away from this album? Nothing. He just wants you to enjoy it.
"You have to wait a little while 'til before you go back and work out for yourself whether you think it was one of your best records or not. At the moment, I feel good about it, but only time will tell."