It starts south of Boston, both the story and the conversation. "My heart is in Massachusetts," Dicky Barrett tells me, recently spending some time in his hometown of Norwood, catching up with old friends, including Jerry Lehane of the Dogmatics, a Boston-based, self-described garage band, who are keeping up the homegrown-gig tradition. The Dogmatics, like Dicky's previous band, The Mighty Mighty Bosstones, were formed in the early '80s amidst an electrifying East Coast rock scene. Dicky, and the nine-piece he fronted, with their single "The Impression That I Get" topping the Modern Rock Tracks Chart in '97, would go on to make an indelible mark on music and a definite influence on the flurry of ska-punk bands that followed.
The last time we spoke it was 2021, only over two years ago but an entirely different time, with most of the world volleying between lockdowns and impending COVID scares. This was right before the May release of the Bosstones' 11th and, we'd find out later, final studio album, When God Was Great, a record I listed as one of the best of the year. In January 2022, the band released a statement that "after decades of brotherhood" they were not continuing as a band. With Dicky an open supporter of Robert F. Kennedy Jr., speculation broke that the COVID vaccine mandate could be the issue, with Dicky's departure from his long-standing stint as the announcer of Jimmy Kimmel Live! happening shortly before.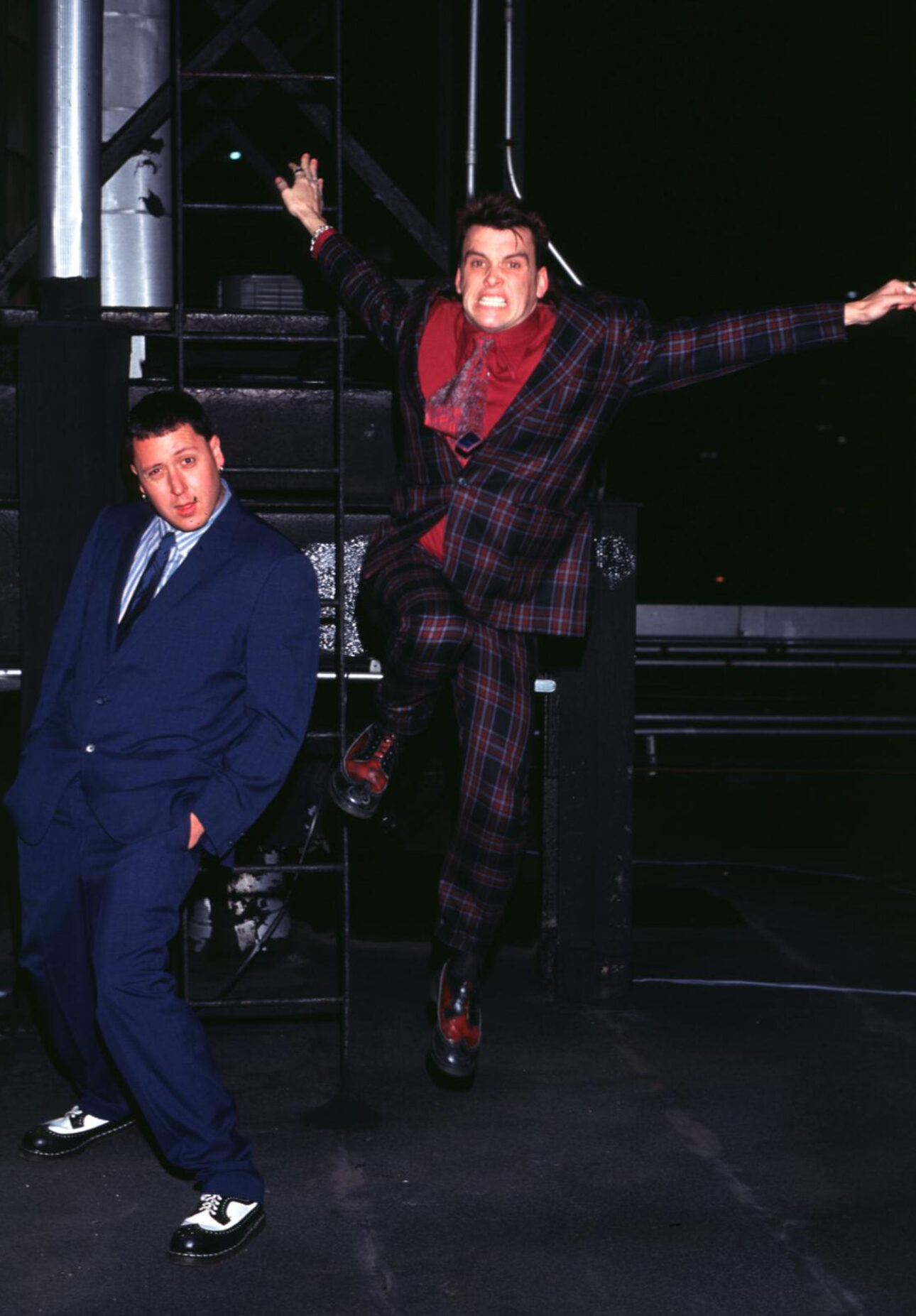 "My father…was in sales most of his life until he was bartending," Dicky tells me. "He was a very successful salesman. He was classic '70s, like, 'All right, this is what you need. You can't afford not to do this. Here you go.' He could move anything." Not necessarily a skilled carpenter, Dicky's dad—suited, cigarette in hand—sold sheetrock until he worked as a pharmaceutical salesman. "There's the story right there: Dicky Barrett's father was a pharmaceutical salesman," Dicky says. "Why is that important? It's because…he knew less about pharmaceuticals than he knew about sheetrock. He didn't know shit about either one of them, but he sold a ton of them. His job was to go into a doctor's office and say, 'Okay, this is what you need.' Put this right up front. Set this here. When your patients come in, push this, use this, here you go. Now let's go have a scotch and soda down the street. Did he know what he was putting on the shelf? No, that didn't matter. He was told to do that. I don't think that that game has changed a whole lot. I think that's the objective."
Dicky jokes that he's a salesman, too, selling ska core—a "ska core salesman from the Eastern seaboard"—a blend of ska and hardcore punk, a term that he claims he coined. "No one pushed that. Did people want it? Did people need it? Probably not. I made sure you got it. I put it on the shelves," he laughingly boasts.
Dicky's new band, The Defiant, is releasing their first album, If We're Really Being Honest, on October 27. Dicky again is the frontman, with musicians from some of alt's most notable bands: The Offspring's Pete Parada on drums, Smash Mouth's Greg Camp on guitar, Street Dogs' Johnny Rioux on bass, and The Briggs' Joey La Rocca on guitar. Songs like "Dead Language" immediately harken great late-'70s English bands – scrappy, punky power-pop – with each seasoned band member contributing his own resonance, fueled by undeniable passion and purpose.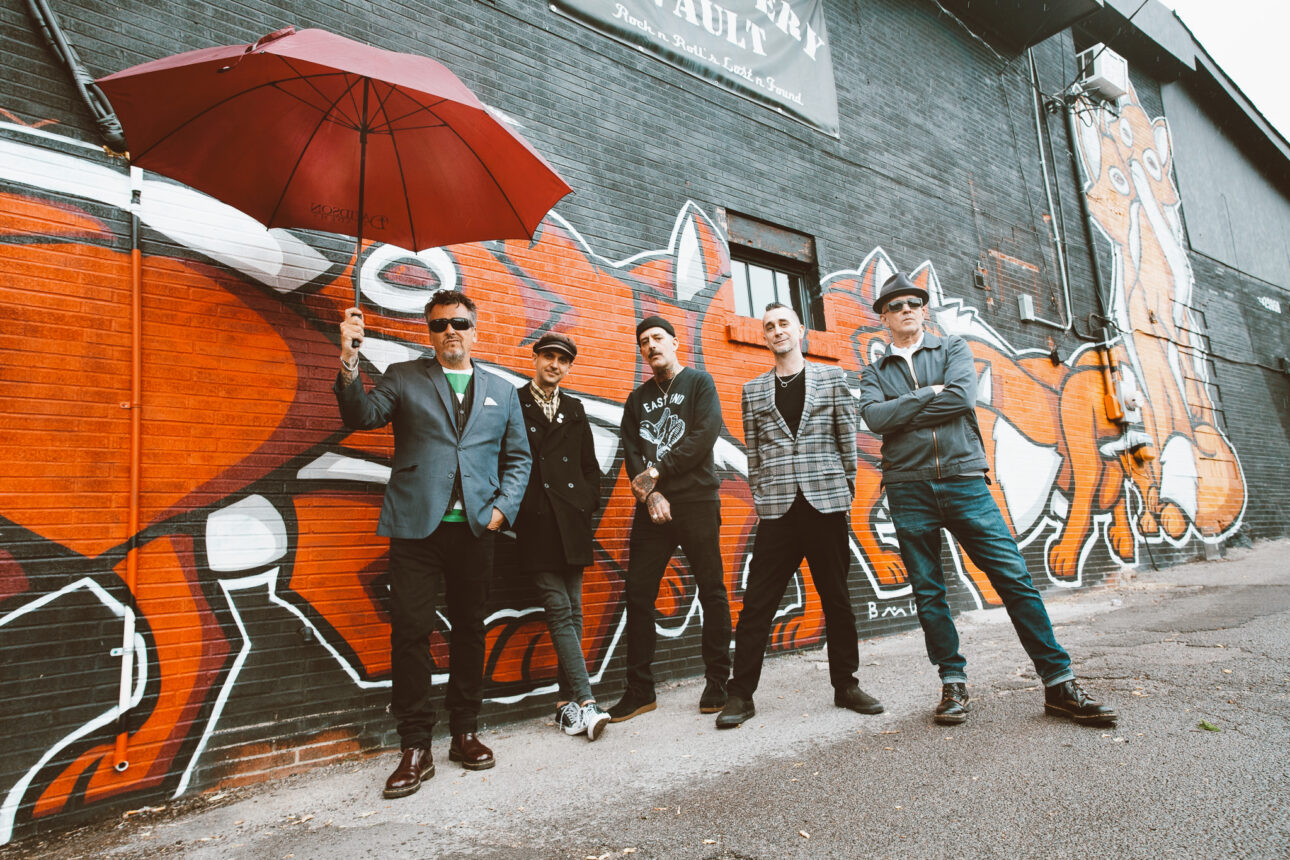 "There's four other very smart guys in the band," he says, describing the "tough" process of choosing their name. "I knew I wanted it to be definite, and I wanted to have some impact, and I wanted it to make certain people feel uncomfortable and other people go, 'Yes.'"
The online Britannica Dictionary defines "defiance" as: "a refusal to obey something or someone : the act of defying someone or something."
"Why we're The Defiant? I think I'll leave that up to anybody that wants to say… Other people wanted us to call ourselves the Cranky Old Boomers."
In a recent interview for our 5 Albums I Can't Live Without series, Greg (who penned huge '90s hits, including Smash Mouth's "All Star") called his work with The Defiant "absolutely the most important music I've ever been a part of." If "Dead Language" challenges the dumbing down of a digitized society, their newest release, Celtic-influenced "Where Did Lady Liberty Go?" takes us back to March of 2020, with lyrics such as "Keep your eye on the shepherd and not on the sheep," imploring its audience to think for themselves, especially when it comes to their freedom.
These are incredibly serious topics with a message – but they're also great songs. From the Sex Pistols' "God Save The Queen" to Green Day's "American Idiot," to pretty much anything by The Clash, protest and anti-establishment are as synonymous with punk as unity is with ska – both produce some inarguably epic music.
"I've written songs about writing songs and why I write songs and what the music means and the value of it," Dicky says, of creating music with purpose. "It's always been important."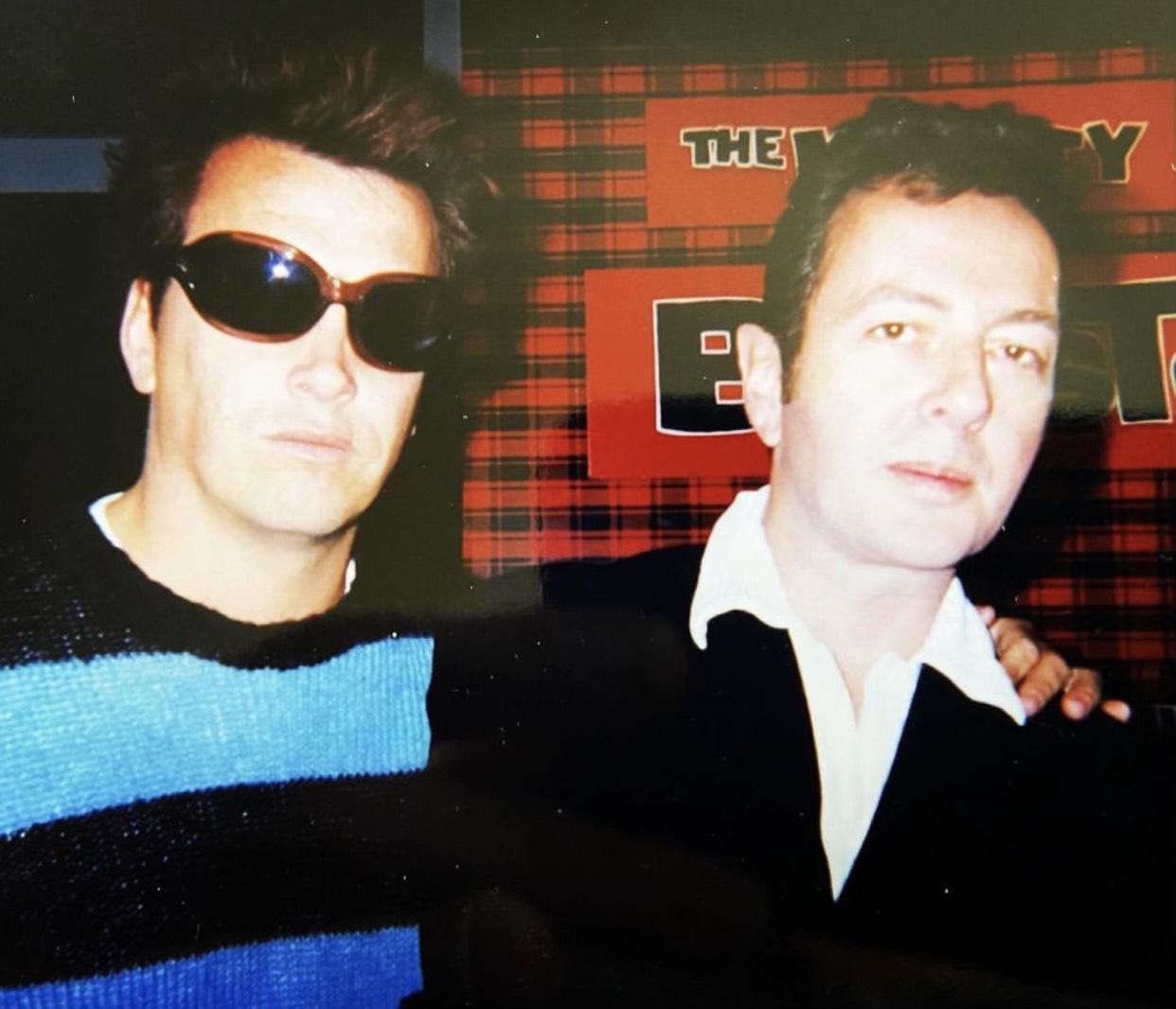 The discussion turns to punk, and my hyperbolic, overarching catch-phrase "all roads lead to punk," the launch-genre of choice of so many alt bands. Dicky describes it as a "call to arms": "Come do this. Come be part of this. We're saying 'Fuck this to everything' and we're saying it in a way that everybody can share that voice.'" For Dicky, he started as a punk and will always be one. "I feel like it's in my heart," he says. "If it didn't serve me, or if it betrayed me, or if it was filled with ugliness, or there was all kinds of wrongdoing in it, I wouldn't be. It's my belief. It gave me so much."
Dicky asks that you judge the songs by their own merit. "That's the beauty of it, if you want to attack me for supporting Robert F. Kennedy Jr., fine. It's going to be very difficult for people to attack these songs because they're strong and they're good." (He says that he has been a supporter of "Bobby" Kennedy for years. "He's dedicated his life to serving and helping people. I raise my glass to that. I don't see an ulterior motive." RFK Jr. announced he was running for President in April.)
While it's possible, by his own accord, he's wandered far from traditional ska—"I did that wandering years and years ago"—politically he's remained constant. "I've voted Democrat my whole life," he says. "All I wanted out of any president was to please stop the bullying, stop the policing, and stop the wars, stop the dying. Who can do that? This is who looks to be the person that's going to end these conflicts and stop these wars. That's how I would cast my vote."
The conversation shifts to Joe Strummer and his aforementioned anti-establishment early years, as well as his humanist legacy, grounded in compassion for all people.
"We're doing something wrong," Dicky says, of the lack of humanity in our world. "I didn't roll with the ARA [anti-racist action] group and have them come on our tours [with the Bosstones] because I was pretending to be anti-racist. I wasn't fake. The record company would come to me, 'Why do you have to be political?' I'm talking about in the '90s. 'I've got things to say and things I believe in and things I stand behind that are going to be in my art.' My decisions weren't arbitrary."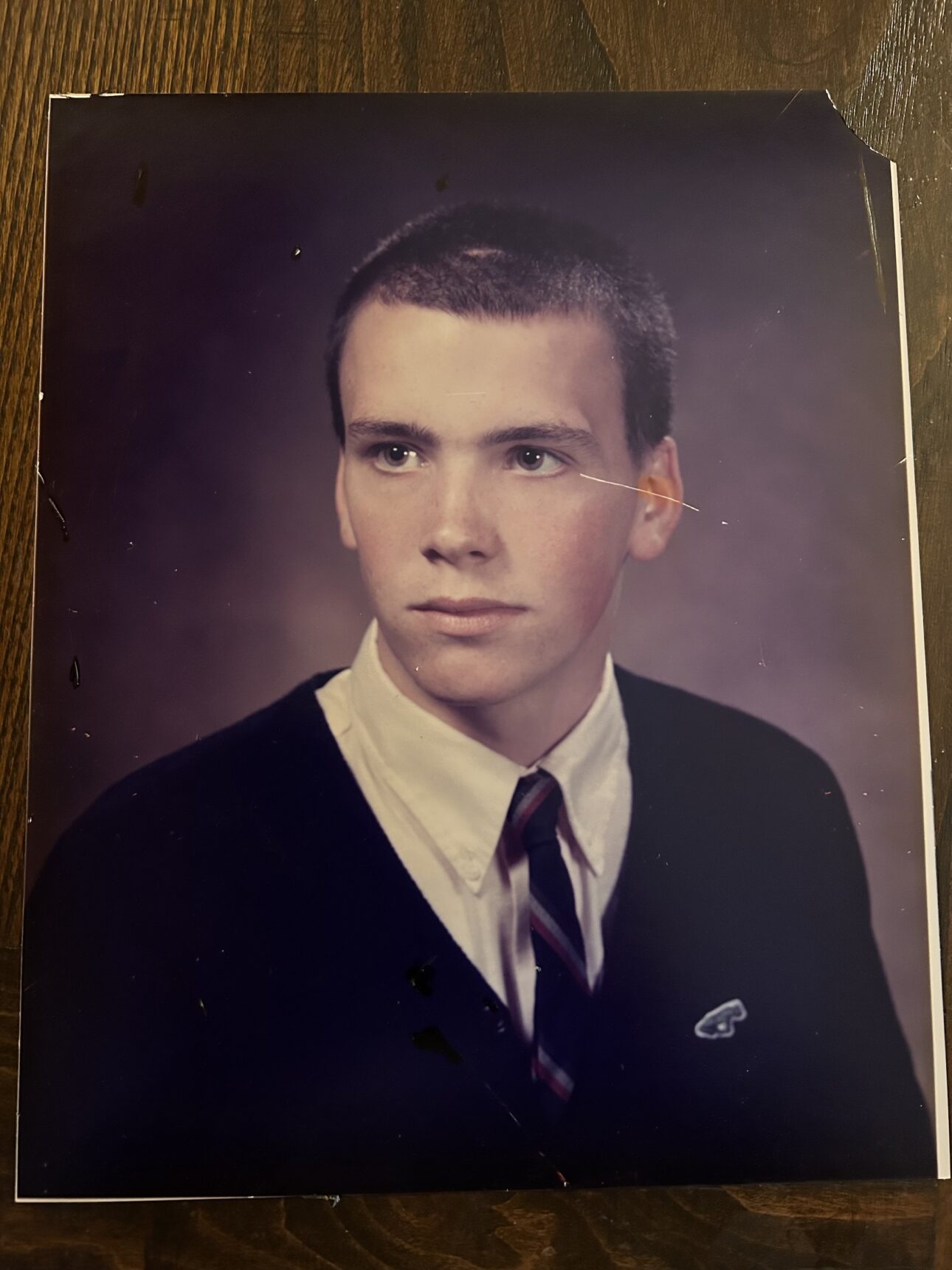 He says that while he'll "never stop loving the Bosstones…The Defiant is The Defiant, and it's these five guys…that I put together. The Bosstones were the Bosstones and they wore this, and they sounded like this. They had a horn section, and their messaging was strong and clear. It wasn't vapors. It was something you could hold onto. All of that was my art, all of that. That's the way I started building this [new band], and was lucky enough to find four other like-minded guys that wanted to do something like that, too. If you want to attack us, feel free, but the strength [is] we believe in what we're doing, we believe in what we're saying, and I think we've earned the right to." 
Way back when we first spoke, nearly two and a half years ago now, Dicky told me about one wild night in the '80s at Boston's legendary nightclub the Channel, a warehouse-like building that sat on the site of the Boston Tea Party. After a show, Dicky got into a fight with some shady characters that worked there, who chased him out of the building and through the neighborhood. "There were gangsters running the place," he recalls, laughing. "The bouncing staff…I think they were all bank robbers. There was a lot of like, 'All right, Barrett, you're out of here! Fuck you! Fuck you!' I'm like, 'Really? You're saying fuck you to murderers?'
"You were a real outlaw, right?" I say.
"At a time when it was safe to be an outlaw," he says.
Then he adds: "I think my outlaw days might be in front of me."