Back in the uncertain early days of lockdown, Chris Shiflett sat at his Los Angeles-area home wondering what to do. The Foo Fighters guitarist was gearing up for the band to release and tour behind its 10th studio album, Medicine at Midnight, but the pandemic changed that. At home, Shiflett put his energy into his non-Foos endeavors, including recording episodes of his Walking the Floor podcast.
When he wasn't working on that project or helping his kids get situated with Zoom school, Shiflett, who previously released solo albums in 2017 and 2019, got busy with new material in his home studio. Adapting to the times, Shiflett worked with other songwriters over Zoom and adjusted to the new reality.
"There were some upsides to it," Shiflett tells SPIN backstage before the Foos' recent headlining set at Austin City Limits. "Instead of looking at each other [in person] if you're stuck, you have your pad and paper, and you're working to come up with that next line. Unintentionally, it turned into a real productive period."
Though he didn't set out to write a new album, the sessions, which took place in August 2020 and saw him work with songwriters like Kendell Marvel, John Osborne of Brothers Osborne, and Cody Jinks, became the foundation for his third solo album, Lost at Sea. When he began to work on it in the spring of 2021, Shiflett planned to utilize multiple producers before realizing the inherent scheduling challenges of such an idea. Ultimately, he enlisted the Cadillac Three's Jaren Johnson to produce the 10-track album, which finds him combining the Americana sounds of Nashville with the dusty sensibilities of California roots rock.
Singles like the mid-tempo rocker "Overboard," the banjo-powered and reverb-layered "Damage Control," and the punky "Parties" demonstrate Shiflett's versatility as a singer and songwriter. "It was the first time ever as an adult that I had time to sit around and navel gaze," he says. "I wasn't thinking about putting out a record at the time."
Shiflett realizes that releasing a solo album, even as an artist who has experienced as much success as he has, doesn't have the pull it once had. That's why he'd hoped to release the songs individually rather than as a single body of work, but his label, Blue Elán, stepped in and persuaded him to do so. "I think putting out songs is great and playing shows is great," he says. "But when you put out the record, there's nothing left to talk about. It's a bit of a dead art form."
Even so, Shiflett says the point of him releasing his solo material is simple: to get as many people as possible to hear it. Once that happens, he says, he can focus on what is most important to him: performing live. "Look, I'm old and I grew up with albums and love them," he says. "And yes, that's how I want to see it packaged and hear it, but that's not the world we live in anymore."
He is aware that his fanbase is comprised of Foos fans and that he has to adjust his expectations of what an audience will be on any given night. "When I was in No Use for a Name, the barometer for a good show and a good crowd was how hard the pit got going," he says. "Then when I joined Foo Fighters, it was a totally different dynamic musically, and you have to recalibrate for that."
Beyond his solo material, when he has some free time from his Foo Fighters commitments, Shiflett is focused on building a second podcast. Titled Shred With Shifty, it also has a video component and has given Shiflett the chance to speak with a number of famous guitarists, including Rush's Alex Lifeson, Nile Rodgers, and Weezer's Rivers Cuomo, who discuss how their signature solos were crafted.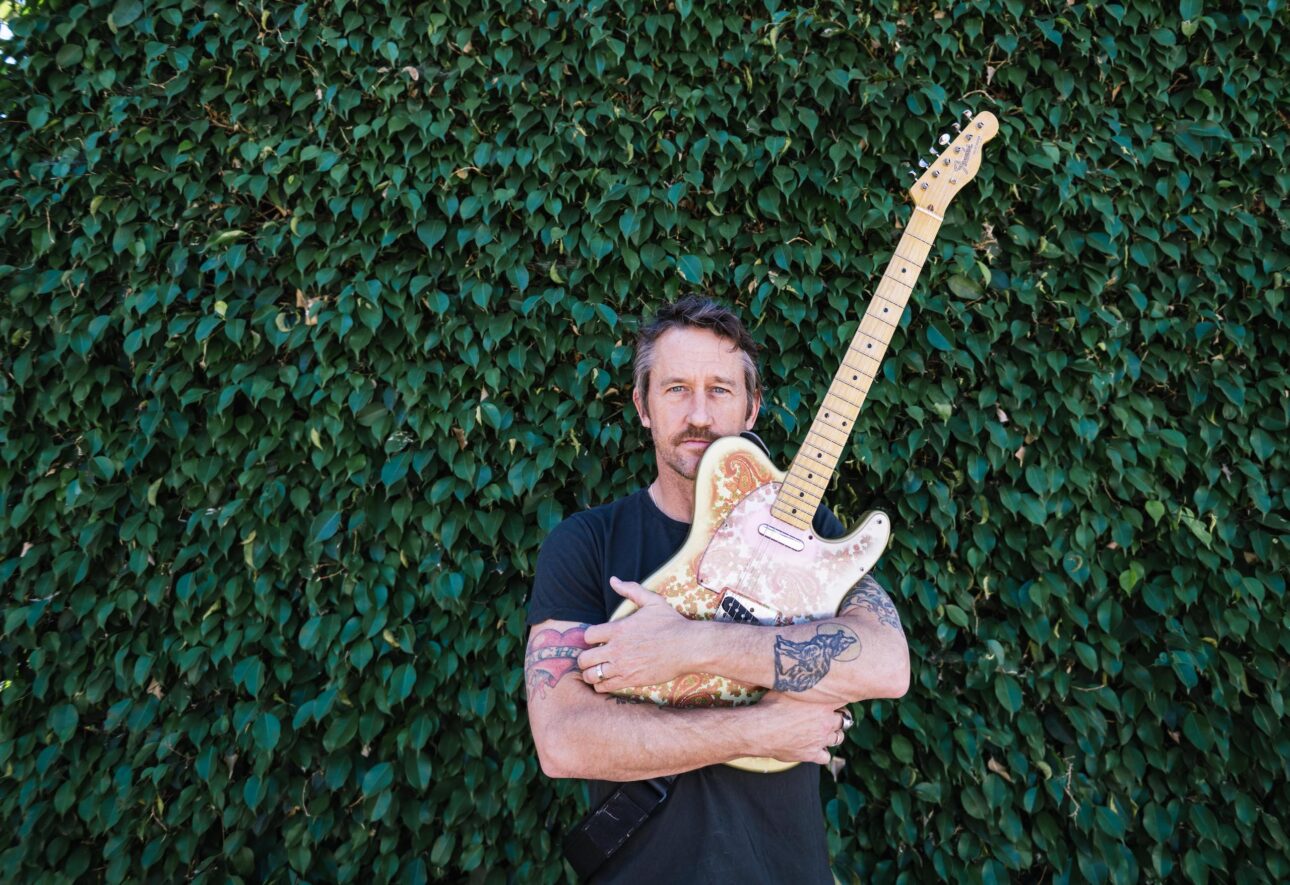 When Foo Fighters roared back with the release of But Here We Are in May, Shiflett had to find time to juggle his various projects. With the band scheduled to be on the road for the better part of the next year, he knows his time is tight, but is excited to fit everything in. For now, the small victories count, and for him, that means fans actively engaging with his music.
"I saw recently that someone called one of my songs 'Beach Americana,'" he says. "I'll take it."