The end is near for Candlebox. In August, the veteran Seattle rock outfit released its eighth and final album, The Long Goodbye, and has been on an extended farewell tour since May, with dates scheduled through January 2024.
Frontman and sole original member Kevin Martin could be forgiven for taking his time letting go of Candlebox, which formed in 1993 and quickly found an unexpected place as the kid sibling of the grunge rock family. Three decades on, Martin admits Candlebox lasted far longer than he ever expected.
"I've always been kind of the reluctant lead singer of this band," Martin shares over Zoom during a day off on tour with 3 Doors Down, further explaining how the pandemic and looming 30th anniversary of the band led to his decision to call it quits. "All of the time I've spent with Candlebox has been obviously rewarding and enjoyable and the experience has been amazing, but when COVID hit, being home with my son and my wife was just eye-opening. It was everything I had realized I really wanted and had missed so much of."
On the call, Martin looks as checked out as he sounds. Sitting alone on the band's bus, his long hair strewn about his ringer T-shirt and his glasses catching the reflection of his laptop screen, Martin appears weary and apologizes for a slight bronchial cough. "I'm really on autopilot right now," he admits of the toll inflicted by having been on the road since the end of May. "I haven't toured like this since I was in my 20s, and I'm 54 now."
"All of the time I've spent with Candlebox has been obviously rewarding and enjoyable and the experience has been amazing, but being home was everything I realized I really wanted and had missed so much of," adds Martin, who also oversees a foundation, the Riptide Society, to provide mentorship opportunities for young adults and at-risk youth in the foster care system. "I realized I didn't love music as much as I did when I was younger."
Candlebox emerged during the heady golden years of the modern rock boom, albeit after fellow Seattle bands Soundgarden, Nirvana, and Pearl Jam had already crossed over into the mainstream. The emotionally gritty, guitar-driven singles "You" and "Far Behind" enjoyed heavy radio play, propelling the band's self-titled debut to sales of four million copies. It was enough to sustain a career for the better part of the next three decades, minus a hiatus between 2000 and 2006, and now, in contrast to the tragic demises of Nirvana's Kurt Cobain and Alice in Chains' Layne Staley, Candlebox is going out on its own terms.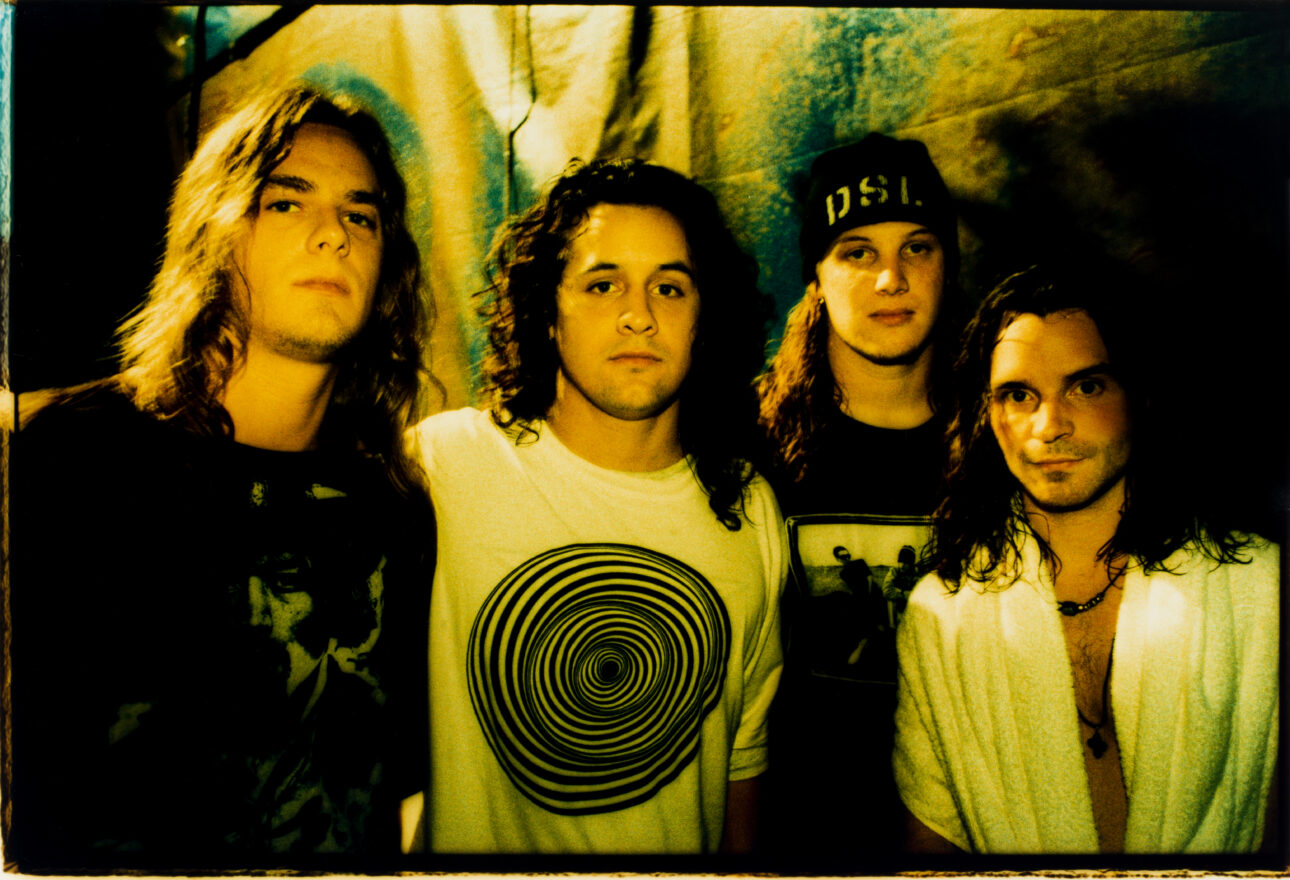 "If I were to pinpoint what it is that I'd want to be said about us, it's that 'they were the happiest accident that Seattle scene had ever seen,'" Martin shares, recalling how none of the original members (guitarist Peter Klett, bassist Bardi Martin, and drummer Scott Mercado) knew each other when Candlebox was formed. "We were this little boy band that got put together by our producer Kelly Gray."
Being in Seattle was also a bit of happenstance for Martin himself. Born in Elgin, Ill., he moved to San Antonio, Texas when he was 10 and then to Mercer Island, Wa., when he was 14, which he says was a life-altering transition. "When I moved to Seattle, my entire world changed, just from my perspective of what rock 'n' roll was," he says. "It changed everything for me. I just fell in love with being a part of that scene and living in it and getting to know those musicians and becoming friends with them."
Some of those moments still stand out: Alice in Chains' Sean Kinney coming into Candlebox's early rehearsal space looking for drumsticks to borrow, or the late Andrew Wood popping his head into the shoe store where Martin worked to ask him to hang flyers for upcoming Mother Love Bone shows. "There's a sincerity to what was going on there and that's what I feel nostalgia for," he says. "I miss Andy a lot. I really miss Layne singing. I appreciate the groundwork that those bands laid for everybody else."
Martin now lives in Los Angeles but still keeps in touch with former Seattle scenesters like Sweet Water and Green Apple Quick Step. "I'll see Jerry [Cantrell] every now and then if he comes to L.A. I see Mike Inez quite a bit," says Martin, turning somber. "All my friends are gone sadly. My real close friends."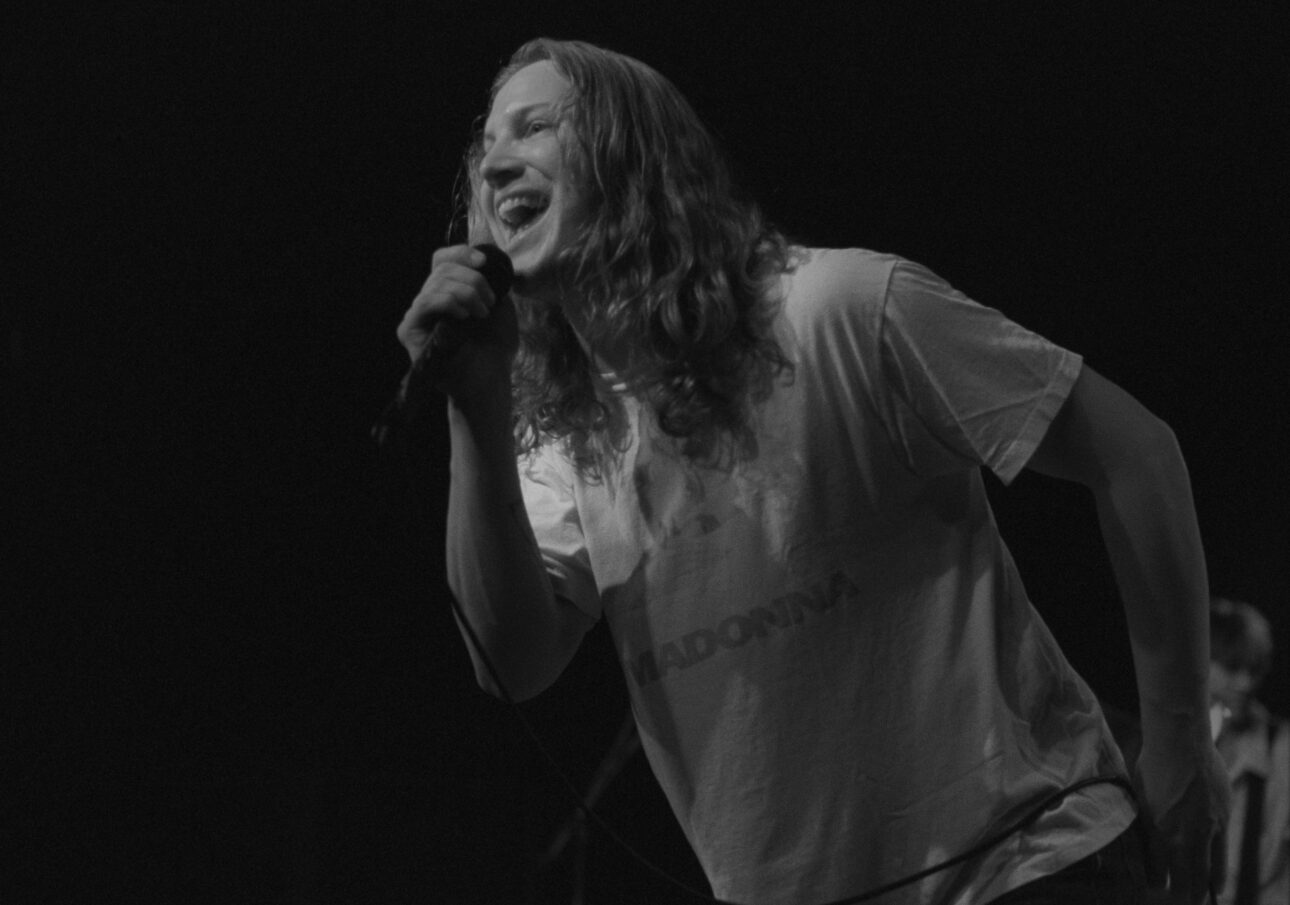 Scenes like Seattle's in the '90s are also difficult to duplicate, especially at a time when Martin doesn't "think our country has the wherewithal to focus attention that much," he says, conceding, "Maybe in the U.K. I think the rock 'n roll scene in the U.K. right now is really special," singling out troubadour Sam Fender, indie rockers October Drift, and James and the Cold Gun, which is signed to Pearl Jam guitarist Stone Gossard's Loosegroove label. Martin has some parting words of his own for up-and-coming bands on The Long Goodbye song "Punks," warning they won't be the hot new thing forever.
"Your time is very brief in this industry and if you are not giving it absolutely every ounce of your soul, it will not give it back to you," says Martin. "It's the most ruthless business that I've ever been in. Be very cautious, pay very close attention, work your asses off, and play as often as you can."
As for what it might look like when he and current bandmates Adam Kury, Brian Quinn, Island Styles, and BJ Kerwin finally do take their final bow, Martin says, "I honestly don't know what I'm going to do. I'll probably walk offstage, take a shower, change my clothes and go to my hotel. I think I probably won't realize the gravity of it until later in the year or early next year when I'm not doing something. I think that's when I'll be like, 'OK, what do I do with myself now?'"