When Turnpike Troubadours played the first of three shows at Nashville's Ryman Auditorium in August, they left the stage after a blistering 90-minute set of crowd favorites and never came back out. There was no encore, pre-planned or otherwise, and the audience, slightly confused, kept on cheering as the house lights came up and music floated out from the P.A. system.
Frontman Evan Felker was out of earshot backstage and had no idea the crowd was demanding more. "I thought they were just playing the house music and it was just a regular night," he says, calling from home in Oklahoma. "By the time I realized anything was going on, they'd already stopped."
Ecstatic crowds are a regular thing at Turnpike shows now that the Oklahoma sextet (Felker, R.C. Edwards, Kyle Nix, Ryan Engleman, Gabe Pearson, Hank Early), which has grown over the last decade from music halls on the Red Dirt circuit to the national stage thanks to its songwriting and live prowess, is back in action after a four-year hiatus that left their future uncertain. The details are out there, but to quickly recap: Felker was divorced from his wife Staci following an affair with Miranda Lambert, and then heavy drinking took a toll on the group's touring. Live performances were derailed and their zero-privacy bus life, which the band had merely been tolerating, was strained past the point of breaking. "It was completely unsustainable," Felker says. "We ground it out for years and years doing that, before it finally exploded, when we should've nipped it in the bud way earlier."
The band paused indefinitely. In the interim, Felker sobered up, reconciled with his wife, welcomed two children, and put in some time working cattle on a friend's Texas ranch.
With Felker in a healthier headspace, the band resumed touring in 2022 and got to work on its sixth studio album A Cat in the Rain, which they recorded with Shooter Jennings in Muscle Shoals, Al, as well as in Los Angeles. Their first since 2017's A Long Way from Your Heart, the new album finds the group refreshed and operating in their sweet spot of taut Red Dirt country and roots rock but incorporating a few new tricks to demonstrate why they're still one of the most beloved groups in country and roots music.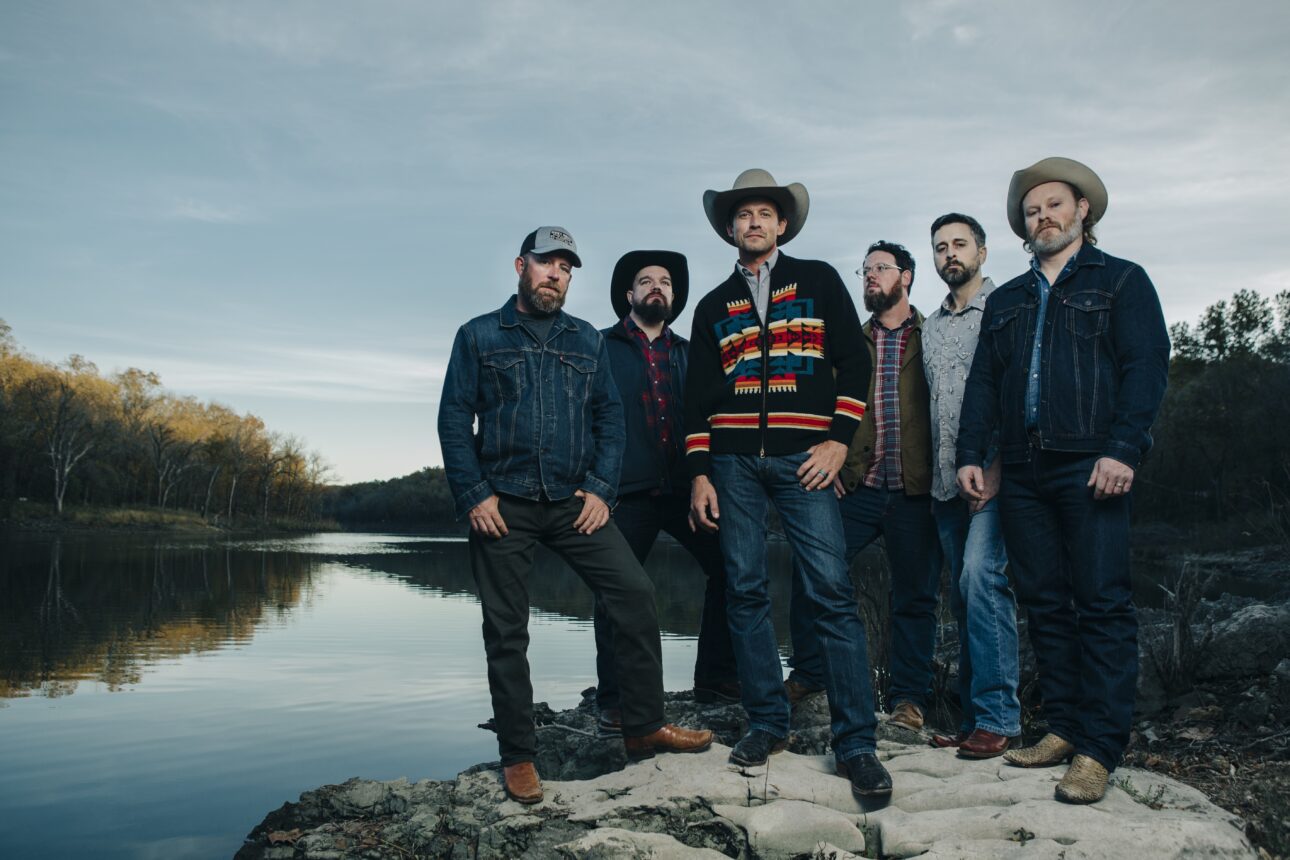 As with their previous albums, Felker's literary songwriting — a particular obsession of the group's fans — is a focal point of the recordings. Felker has a knack for narrative detail like the Hold Steady's Craig Finn, able to tap into the universal through specifics, but instead of the Twin Cities, most of the action takes place in Oklahoma and neighboring states. Felker says that his biggest battle this time was just finding mental space to be creative. "I know if I get myself into a room for long enough, I can write something I'm happy with, or at least worth my time," he says.
Jennings, who produced recent albums by Brandi Carlile and Tanya Tucker, understood the weight of making this album for Turnpike after their extended break. "They are one of the most vital and important bands in the country-rock scene and they'd been temporarily tapped out of the fight," he says. "More than just making an album, we had to make the album that would not let the fans down."
Felker's penchant for compelling characters shows up in "Lucille," who's out on the town while Felker wonders, "Who's keeping the baby tonight?" There's also the outlaw in the ominous "Mean Old Sun" and the contemplative cowboy in "The Rut," both of whom draw on Felker's own experiences. The sound is rooted in country rock, but there's also a real sense of pop savvy with their sticky melodies and memorable hooks.
"I think maybe it's what I call 'catchy,'" Felker says. "It's just feel."
Turnpike bassist R.C. Edwards explains that the group's skill for writing melodies came out of its days playing honky tonks in Oklahoma and Texas, where original songs were frowned upon. "We were always trying to push the envelope and write a song that people could dance and sing along to relatively fast, maybe the first time they heard it," he says. Edwards, along with collaborator Lance Roark, contributed "Chipping Mill," one of the out-and-out catchiest songs on A Cat in the Rain.
For the first time, Turnpike also contributed layered vocal harmonies to its new songs. One of them, the rousing "Brought Me," features some of Felker's most personal writing. "Oh now it still beats steady, this heart I handed you for free," he sings, a sentiment that could be intended for a partner or an entire audience.
That sense of gratitude is palpable in everything Turnpike does these days. When they regrouped and started playing again, they were able to devise a touring scenario that worked to everyone's benefit, and they started listening to one another a lot more.
"We've got our shit together a lot better now, that's the most foremost thing," Edwards says. "There's an appreciation for being there."
"We're pretty picky about what we do and we keep boundaries set up to where I'm not surrounded by a million people every place we go, and that helps a lot," Felker adds. "We can stay calm and play a show and then go on to wherever we're going."