While the argument for "best band on the planet" is obviously highly subjective, it's damn near impossible to put a list together of the best punk/post-hardcore bands without including Fiddlehead. Even as a band that mostly exists during school breaks and weekends, due to vocalist Patrick Flynn's career as a high school history teacher, Fiddlehead puts most full-time acts to shame.
After introducing themselves with 2018's Springtime and Blind, Fiddlehead's 2021 album Between the Richness pushed them to become a staple of the growing alternative rock scene that has been significantly revitalized since the end of the pandemic. Now as they look toward Friday's release of Death is Nothing to Us, Fiddlehead is firmly entrenched as a flagship name in the thriving emo/post-hardcore/hardcore/punk genre largely centered around Run For Cover Records bands.
"We hit the ground running right after recording [Between the Richness] because we actually had some songs that didn't make the cut that we were excited about," guitarist Alex Henery tells SPIN over Zoom. "They were more aggressive, faster songs, which is the kind of thing we gravitate toward playing live. It wasn't long before we'd already put together some riffs and some demos, so when it was safe to meet up again after the pandemic, it just felt incredible to make music and turn those bits into songs."
"I remember hearing Ian MacKaye say that he wouldn't go on tour to support a record, but he'd write a record to go on tour — and that's really the deal with us," Flynn adds. "We're not touring all the time, so we want to write music that is really going to enhance the short times that we do play."
And on Death Is Nothing to Us, Fiddlehead manages just that. Save for the occasional quiet moment, the band's third album maintains a relentlessly blistering pace beyond what was shown on Springtime and Blind (and far more aggressive than the primarily melodic Between the Richness). Cramming 12 tracks into less than 28 minutes, Death Is Nothing to Us has the in-your-face energy of a Fiddlehead live set, while still pondering death, sadness, and everything else fans expect from Flynn's lyrics. With only two tracks crossing the three-minute mark, it's also an exercise in efficiency and nontraditional song structure.
"Pat and I will go back and forth where I'm like 'This needs another chorus' and he's like 'No, this needs to end right now!'" Henery says with a smile. "We sometimes meet in the middle, but the beauty of this band is that neither of us ever have to put our foot down too hard. We're just having fun and being in the moment. We don't really go back and ponder how we can make a song the best that it can be."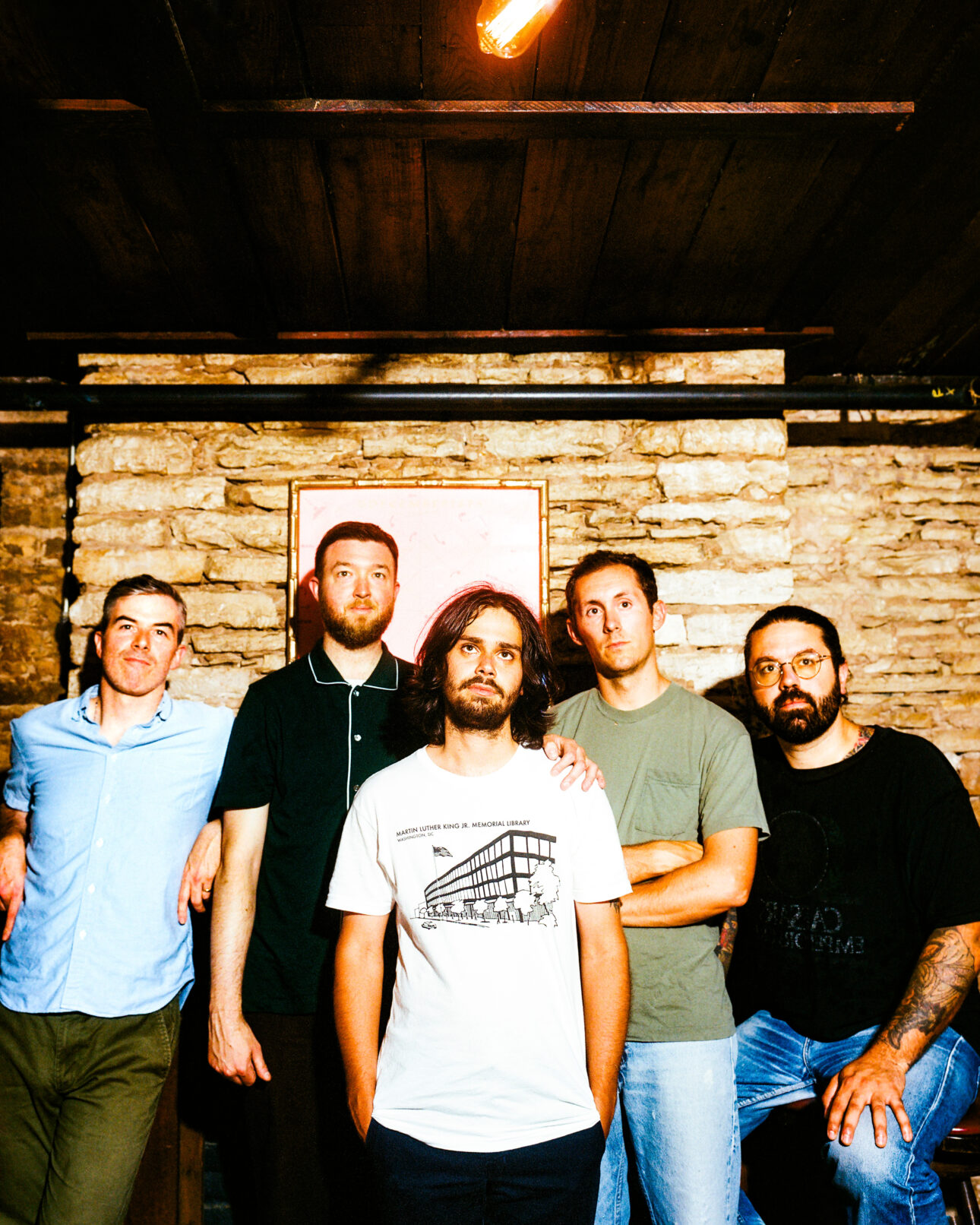 "I did a record that Kurt Ballou engineered, and he said something that still rings in my head to this day," Flynn adds. "He said 'Every song should strive to be under two minutes — and if it's not under two minutes, then it should be over seven minutes.' From that point on, I started looking at records that really stuck with me and made an impact, and I think there might be some value in that insane philosophy. There's a hardcore punk element that's hardwired into this band, and we never want to lose that urgency or let it drag. We almost had 14 songs on this record, and I think it still might've been under half an hour."
Ultimately, Fiddlehead's inclusion of three tracks under 90 seconds comes from the freedom they're granted as a band that doesn't need to worry about album sales or streaming numbers. Every member has focuses and careers outside of the group, so they don't need to make a living through Fiddlehead. They're just happy to hang out, play the occasional short tour, release the music that they (and hopefully a few other people) enjoy, and be a part of an erupting post-hardcore/emo scene that has expanded both in quantity and quality over the last few years.
Yet while they may be sharing the stage (and label) with bands like Citizen and Anxious, the guys in Fiddlehead are more than just peers for a lot of their contemporary acts — they're heroes. Back when many of their label and tourmates were in grade school, Flynn spent the mid-to-late 2000s as the singer of the influential hardcore band Have Heart alongside Fiddlehead drummer Shawn Costa. Fast-forward to the 2010s, and Henery was breaking out of the British rock scene with Basement. While Fiddlehead stands on its own without considerations of anyone's history, it's not often these days that a band in its prime gets to play with artists who looked up to them (for very different bands) as kids.
"For me, it's kind of validating," Flynn says. "I got to see Fugazi when I was 15, and I remember thinking 'These guys have been playing music since 1980!' That always left an impression on me. Just seeing these massive figures who set everything in motion — it felt extremely pure for them to still be playing music and having it feel vital, and not like a weird attempt to recreate the past. It's cool to see kids retain an interest in things I did a long time ago, while also feeling like I'm part of something present and in the moment."
"I just love making records and playing shows," Henery adds. "I feel very grateful that I've been able to do it for 12+ years, and I hope I'll continue to do that. Fiddlehead was just a hobby that was not meant to be part of what we've done in the past, so the fact that it has resonated with people and gone beyond what this was meant to be is very validating and unexpected."