Hawthorne Heights' Is for Lovers festival came to California last Saturday (Aug. 26), and brought with it a wide variety of 2000s emo/post-hardcore bands. With headliners such as Alkaline Trio, Thrice and Atreyu alongside more legacy-based acts such as Thursday and Further Seems Forever (on their limited 20th anniversary tour for How To Start a Fire), the day-long event 30 minutes east of Anaheim delivered a nostalgic blast that channeled the very best (and some of the worst) of the 2000s-era Warped Tour.
All in all, most of the bands sounded incredible, and the fans had a great time reliving their teenage glory days, but the day wasn't without its problems.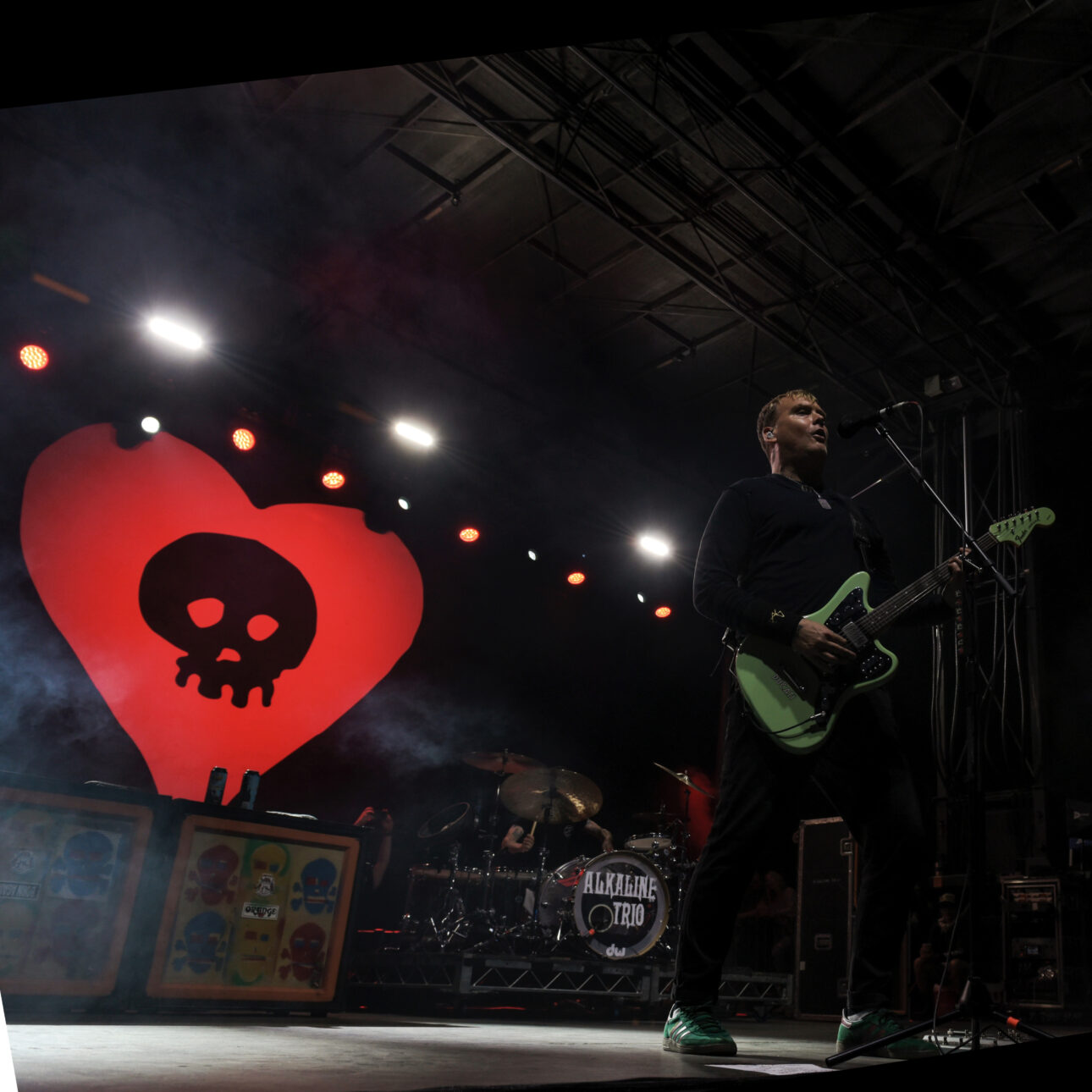 The Best
Improved Bands
Look, not every band from the 2000s emo scene has held up well. We're not here to name names, but seeing bands of middle-aged dads performing songs they wrote when they were under the age of 25 can be a bit of a gamble. Yet somehow, the vast majority of the performers sounded even better than they did two decades ago. Some have just become better live musicians as time has gone on (Thrice, Bayside), while others flexed both new music and members (such as drummer Atom Willard in Alkaline Trio). There was the occasional misfire (Sleeping With Sirens went past their time as Thursday waited in the wings, and Atreyu still feels a bit like a cover band without lead singer Alex Varkatzas), but overall, it was an impressive showing from everyone. Hell, even the Red Jumpsuit Apparatus sounded better than ever on their one hit, "Face Down."
Comfortable Size
While most festivals are trying to outdo themselves as far as sheer size goes, California Is for Lovers was borderline cozy. It featured only two stages a couple hundred yards apart, with both visible (and highly audible) from many different places in the park. Hell, even the vendor options were pretty minimal (every band shared one merch tent, plus a smaller one for the festival and Hawthorne Heights) and lines for food and drink never seemed to get preposterously long. While it's obviously not sustainable for multi-genre behemoths, we'd love to see more of the smaller one-day festivals where you don't need to plan a 20-minute hike to get from one stage to the next.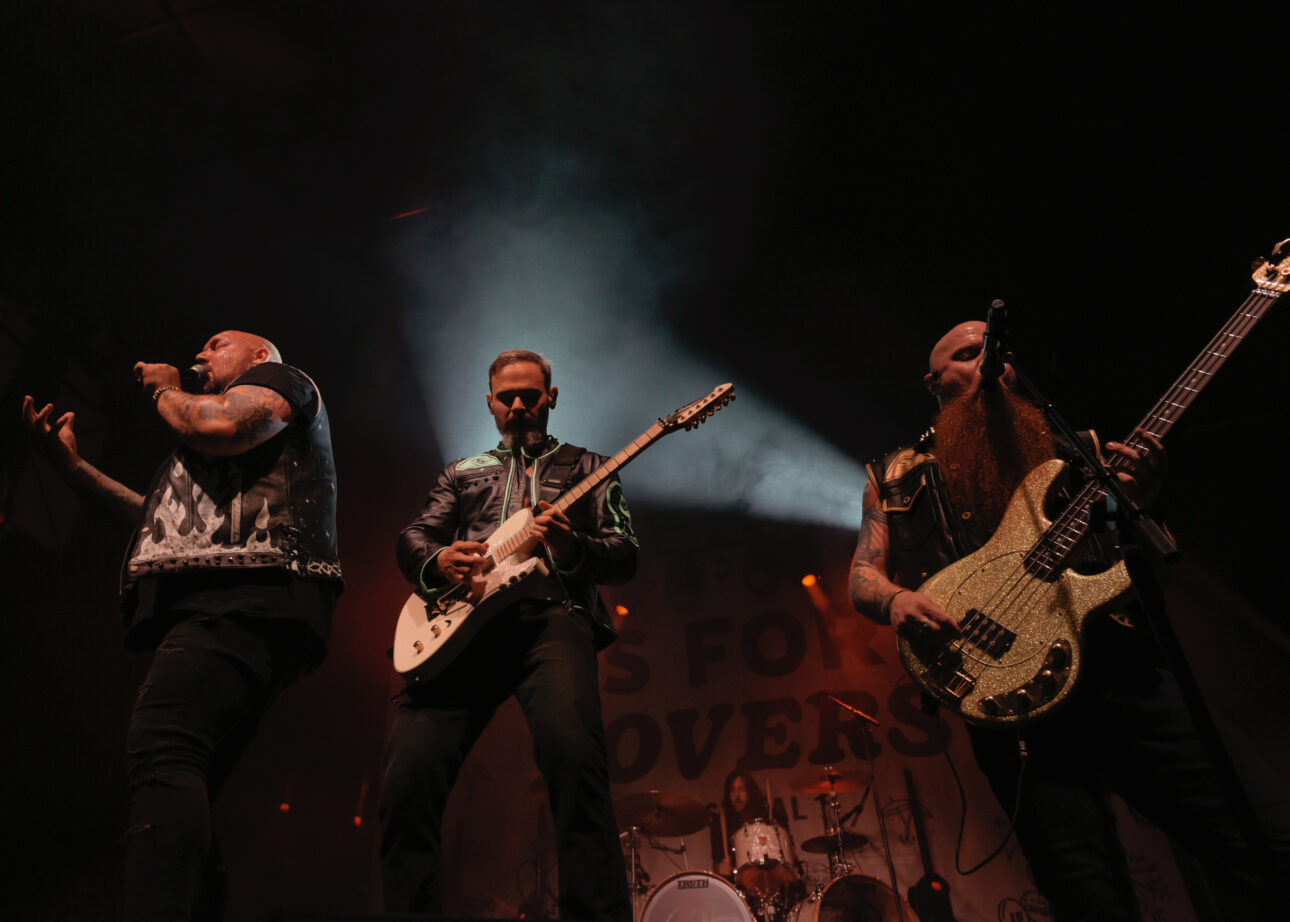 Nostalgia!
From the minute people set foot on the grounds of Oak Canyon Park, everything felt perfectly like the 2000s Warped Tour. While that didn't come without its drawbacks, it was a more faithful replication of the third-wave emo scene than we've ever seen before. For both the "elder emos" who were there the first time around as well as those too young to experience it, listening to people like Further Seems Forever's Jason Gleason and Emery's Toby Morrell sing to you in the middle of a blistering afternoon was what you looked forward to every summer two decades ago. The canned Monster Warped Tour Water was even available onsite, to really complete the vintage vibe.
The Mess
Lack of Communication
This isn't explicitly the festival's fault, but the complete lack of cell service, WiFi, or helpful security staff was a recipe for disaster. Despite being mere minutes from civilization, Oak Canyon Park doesn't get cell service and seemingly never will. On the one hand, it forced attendees to use their phones as nothing more than cameras, but on the other, it made trying to find or contact anyone impossible (shoutout to legendary producer Cameron Webb for helping SPIN when things looked bleak). Also, forget about trying to call a rideshare service at the end of the night — you were better off hiking miles back toward the main road (uphill) until your phone had enough bars to fire up Uber.
Warped Tour-Length Sets
Aside from the panic of losing your friends when it came time to get a ride home, the other aspect of the early 2000s Warped Tour we don't miss is getting heat stroke while watching our favorite bands play half of their usual sets. Both the lack of shade and the short set times throughout the day (30 minutes for most, with the last handful getting 45) did many of the bands no favors. It was particularly noticeable for acts such as Further Seems Forever, which drew a small audience gathered in the 3 p.m. sun in front of the stage while hundreds more crammed under the shade of a tree. The band didn't even have the time to perform the complete How To Start a Fire, which clocks in just shy of 37 minutes.
Aging
Did people have a good time on Saturday? They sure did. Did a lot of them probably feel it Sunday (and possibly even Monday)? Undoubtedly. Just because the bands sounded as good as they did when you were young doesn't mean you can still party like you used to. We saw no shortage of fans realizing midway through the day that they might've gone a little too hard (vomiting, falling over, etc.) and plenty of knees and backs were aching by the end of the day. Hawthorne Heights may have preached about only feeling old if you say you're old, but there were certainly some out-of-shape bodies disagreeing with that sentiment after the fact.
The Rest
Artist-Driven Festivals
Compared to a lot of the large-scale music festivals driven by nothing but corporate greed, California Is for Lovers seemed to take care of both the artists and fans better than most — and a lot of artists and others involved were quick to credit Hawthorne Heights specifically for that. It's a novel concept, but maybe having the artists who perform partner with festival producers (rather than leaving it entirely in the hands of Goldenvoice or Live Nation) is what the future of not-terrible festivals looks like.
Branding
While a lot of the artwork and branding for the festival wasn't particularly unique, it was fucking everywhere. Only two bands (Hawthorne Heights and Alkaline Trio) that we saw didn't use the festival backdrop, and that's not even taking into account the number of photo ops and merchandise. It felt like if there was an item you wanted to buy, they would sell it to you with the "Is for Lovers" branding on it.
2000s Emo Fashion
For better or worse, a large portion of the general audience at California Is for Lovers was ready to recreate their favorite outfits from the era. Band tees are always to be expected, but heavy eyeliner and hair dye were both back with a vengeance. There's nothing wrong with cosplaying as a 2000s Warped Tour band, but it was fascinating to see the next generation of emo kids bringing their parents' (or at least aunts/uncles) looks into the modern day.