Hip-hop works fast – and to be involved is to celebrate the past but to not miss the future. As the 50th anniversary of hip-hop is upon us, the mission to shock, puncture, and uplift people is still concretely pertinent.
Brought to you by get.hiphop, helping artists to strengthen their brand with a .hiphop domain name, here are the ten most important moments in hip-hop history, involving Southern rap stalwarts, petulant geniuses, streetwear fashion, rappers with eclectic taste, and traditionalists with untimely deaths.
It's a bunch of different things y'all, indicative of the glorious diversity of hip-hop.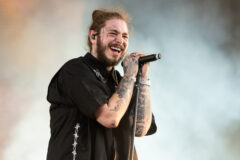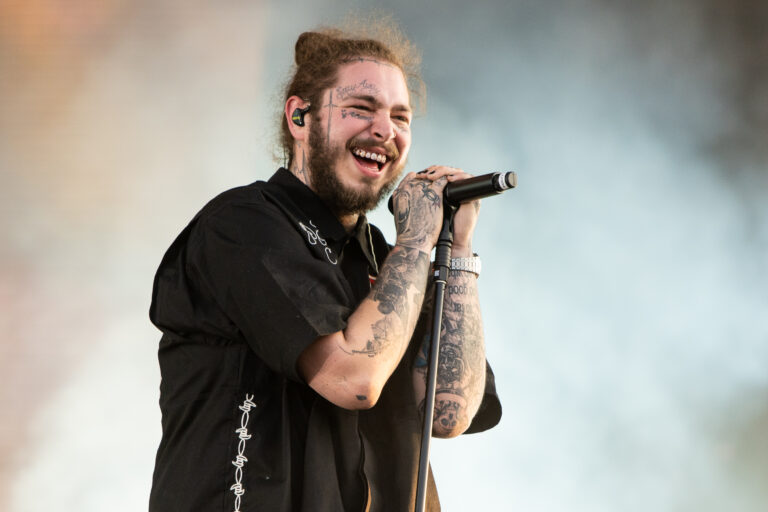 10. "Wu-Tang Is For the Children"
Although rappers interrupting awards shows to dubiously fight for their place in history shows up later on this list, when Ol' Dirty Bastard of the Wu-Tang Clan did it, it felt zany and radically thrilling. After losing to Shawn Colvin for Song of the Year at the 1998 Grammys, Ol' Dirty Bastard — draped in a red blazer and white flag — arrived on stage to proclaim "Wu-Tang is for the children!"
Hip-hop would continue to miss out on major awards. To see Ol' Dirty go on stage wasn't a drunken moment from one of music's wildest entertainers, but a plea to take hip-hop seriously at the Grammys. As we know, hip-hop still might have a long way to go before receiving its props at the Grammys.
9. Def Jam Records Is Formed
The record producer Rick Rubin and Russell Simmons founded the seminal rap label in 1984, signing Run-D.M.C., the Beastie Boys, Public Enemy, LL Cool J, and DMX, among others. If the '80s was the golden age of hip-hop, then Def Jam was ground zero for the time.
8. Eric B. & Rakim Usher Release Paid in Full:
Jay-Z once said that when Rakim released his first record, the gap between him and other rappers was as wide as it has ever been. The God MC was crisp and lucid; efficient and seasoned. Paid in Full was the benchmark that all rappers looked at if they were serious. If Big Daddy Kane was an exploitation character, then Rakim made it cool to be smart.
7. Rap City Debuts
Rap City was a showcase for talent and the varied elements of hip-hop, showing the outfits, a rambunctious swagger, and clear-eyed raps. Hosted by hype-men Joe Clair and Big Tigger, the program was seminal for any hip-hop fan. It's not possible to pick the best moment, but here are some of the highest highlights: the Dipset freestyle with Cam'ron in a bucket hat counting cash made people into fans; Lil Wayne rapping "Live From The 504" with Birdman behind him, was a showcase for one of rap's child prodigies turned legend. Or it might be when Bone Thugs showed up. It was a different style of rapping than Rap City was used to. All that mattered was if you could rap.
6. Pharrell Creates Billionaire Boys Club
Billionaire Boys Club isn't the first fashion line created by a hip-hop artist — Rocawear and Sean John had their moment in the sun, too. But BBC felt different, and was different. It's credited with being the first fashion label to combine Black streetwear with high fashion, which eventually became the mission of Virgil Abloh, who died in 2021. Debuting in the "Frontin'" video, Pharrell Williams's fashion line completely eradicated the idea that hip-hop clothes could not be considered chic and high fashion.
Now, 20 years later, Pharrell is running Louis Vuitton's men's collection! This marks the beginning of that journey. Hip-hop hasn't been the same after Pharrell introduced his label to high fashion.
5. ASAP Yams and ASAP Rocky Bring New York Back With 2011's Live. Love. ASAP
In the aftermath of the boom bap – Jay-Z and G-Unit and Dipset's reign – New York had lost its footing to the hooks of the Southern rappers who roared like bears finding food. All that philosophical and five-percenter talk went stale. It became a land of 808s and snares over sardonic one liners.
Then ASAP Rocky's Live. Love. ASAP came around. ASAP Yams, his partner, had told Rocky to learn how to rap like everyone. That is where the deeply-pleasing and broad-raging music on that mixtape comes from. "Bass" sounds like it could have been a Bone Thugs song; "Trilla" sounds indebted to Houston. All the while, the Harlem-bred Rocky was nonchalantly charismatic. Live. Love. ASAP was the moment that New York became whole again.
4. Kanye West Interrupts Taylor Swift
It wasn't Kanye West's place to interrupt Taylor Swift at the 2009 Video Music Awards — it wasn't West's category that she won, it was Beyonce's. And it was gauche — an example of the emotional awareness and intelligence that West has lacked throughout his public life. Award shows are a formality for television — a place where celebrities perform and legacies get built. Taylor Swift winning over Beyonce's "Single Ladies" — which many think was superior to Taylor's "You Belong With Me" – wasn't this blow to Black creativity. Black artists will always shine, it's in our blood.
The only person this served was Kanye West and his fragile but massive ego. His need to interrupt was from a grim need for attention. West might have been right that night, but he has been wrong plenty of other nights. This night changed Kanye West's relationship to popular culture and stretched the racial tension and gender dynamics between Black men and white women further.
All that came to head on The Life of Pablo's "Famous", where he says; "I feel like me and Taylor might still have sex/I made that bitch famous."
3. Outkast Proclaims "The South Got Something to Say"
Just thirty years ago, people above the Mason Dixon Line didn't take Southern rap seriously. Even after Andre 3000 proclaimed that "the South had something to say" at the 1995 Source Awards, people didn't think Southern rap was the graceful ballet that East Coast rap was.
That was dumb, considering that UGK and Outkast were at their peak at the same time. At the Source Awards, Andre put the whole rap map on notice, and the South hasn't looked back since. Some now consider Atlanta the capital of hip-hop.
2. DJ Kool Herc Hosts His "Back to School Jam"
On Aug. 11, 1973, 18-year-old DJ Kool Herc threw a "Back to School Jam" for his sister Cindy in the South Bronx — in the rec room at 1520 Sedgwick Ave. What was intended as a neighborhood celebration changed the course of music, as Herc unveiled a new technique involving looping the drum and percussion breaks from his record collection. In an instant, two of the foundational elements of hip-hop came together in an utterly unique way. Herc invented "the break" by using two turntables – and two copies of the same album – to extend a song's instrumental, which was often its most highly percussive portion. During these sections, he'd invite dancers to improvise over the beats, leading to the birth of breakdancing. Hip-hop soon exploded in the Bronx and beyond, and though Herc's own music never became as well-known as other genre pioneers, his skills as a host and DJ created rap music as we know it.
August 11 is now Hip-Hop Celebration Day and International Hip-Hop Day.
1. The Notorious BIG and Tupac Shakur are murdered
Both men were charismatic, both men were larger than life personalities, both men were murdered within a year of each other. If Biggie is for the rap heads, then Pac was a cultural figure on the level of Bob Marley.
Pac was dynamic at rapping. He could have sounded like he was from anywhere. He rapped with vigor instead of a sniper's accuracy. He was his own creation. All Eyez on Me is a love letter to Bay Area rap, and has some of the more elastic flows of Pac's career. (He is the best rapper on "Got My Mind Made Up", with Redman and Method Man on it).
On the other hand, Biggie once rapped "I'm seeing body after body and the Mayor Giulaini ain't trying to see a Black man turn to John Gotti." On hit singles like "Mo Money Mo Problems," he alludes to federal agents tapping his phones. Notorious bent the line between street politics and pop music.
When we lost these men, hip-hop lost two generational talents that had feuded with each other for no reason. Hip-hop was on the precipice of taking over the globe, and has become the premier musical genre for an entire generation. When you think of what they could have done peacefully coexisting, their murders seem all that much more tragic.
Visit get.hiphop the exclusive registry for .hiphop domain names.