In the world of good ol' rock 'n' roll, Pittsburgh's Ghost Hounds stand out from the pack with a new spin on the traditional approach of classic rock. On their new album, First Last Time, the band channels a combination of the blues, Southern rock and Americana flavors that would light up mainstream rock radio at any point in time over the last 50 years.
Much like their label, Gibson Records, Ghost Hounds are every bit as timeless as they are fresh and modern. They seamlessly manage to blur the lines between the new and the old, and it's all done with such masterful artistry and storytelling that it's hard to believe that First Last Time is only their fourth full-length album as a band.
As a heavily guitar-driven band (hence signing to Gibson), guitarist Thomas Tull stands out from many of his talented peers both for his playing ability and unique (yet digestible) songwriting style — every lick sounds like it could be a famous classic blues player, yet they're compiled into the type of tight and catchy songs that have carried rock music for generations. Vocalist Tré Nation brings stories of romance, death and inner realization to life on each of First Last Time's eight original songs, and the rest of the band guitarist (album) Johnny Baab, bassist Bennett Miller, drummer Blaise Lanzetta and keyboardist Joe Munroe, each shine in their own ways across both the new tracks and the two covers (Led Zeppelin's "Hot Dog" and John Denver's "Country Roads").
But even if you feel like you've heard "Country Roads" enough to last a lifetime, it may be First Last Time's closer that truly shows what Ghost Hounds are capable of. For a song so widely known and recognizable, the sextet (plus guest fiddle player Kristin Weber, who also appears on the album's most somber track, "Here No More") truly put their own twist on things in ways that Denver never would have.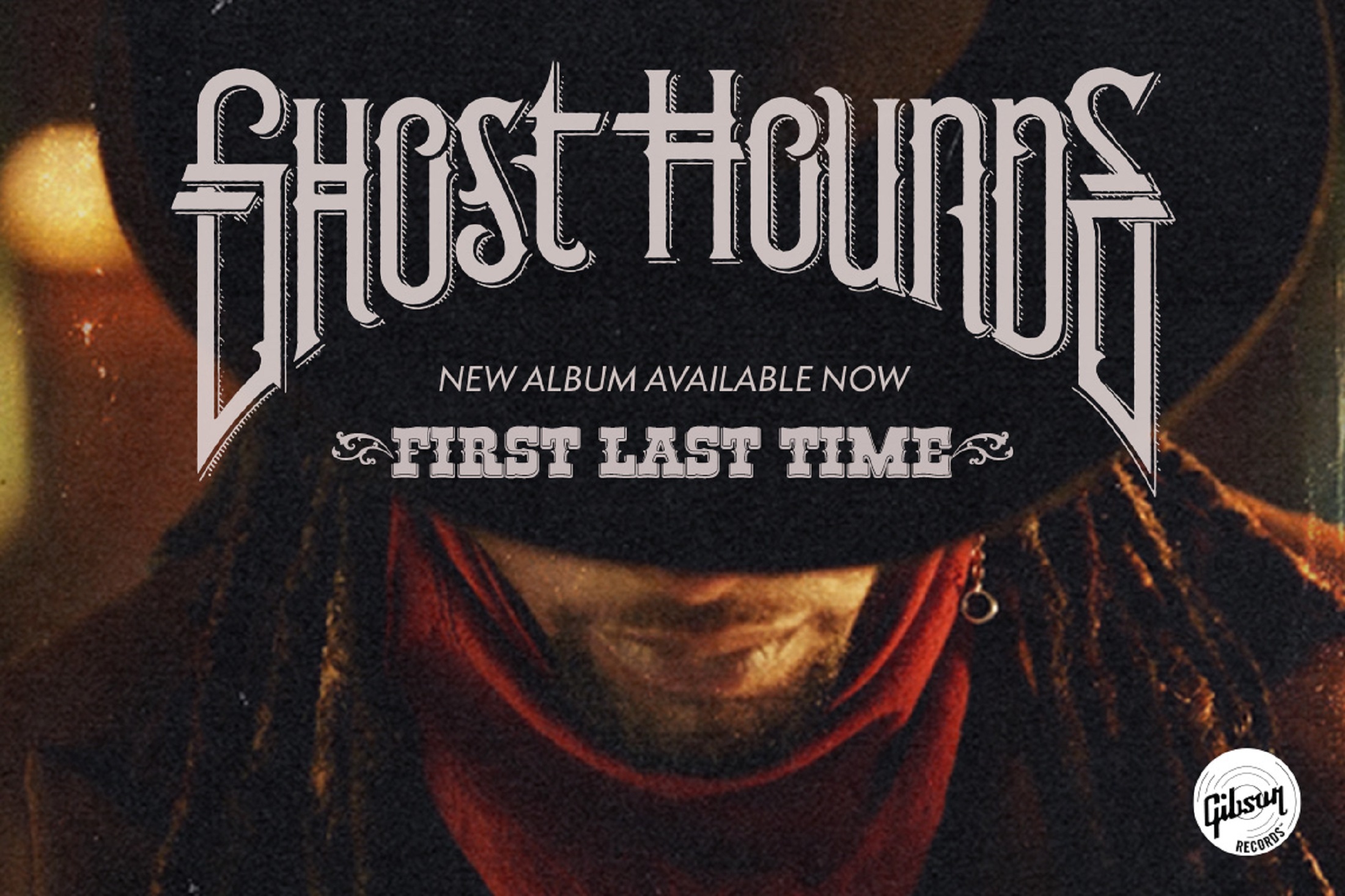 That ability to bring new ideas and modern takes to even the most identifiable classic rock songs is exactly what has brought about opening slots for the likes of the Rolling Stones, ZZ Top and Bob Seger even as Ghost Hounds have barely exited their infancy as a band. They're able to fit in with and appeal to artists and fans from nearly any point in time in rock 'n' roll history, yet they're far from sounding like a cover band or cheap knockoff of bigger artists from years past. The Pittsburgh rockers have very much carved out a spot for themselves in the rock world, without necessarily forcing themselves into any specific corner, subgenre or even time period.
Like any great rock band, Ghost Hounds show on their new album that they're equally capable of hard-rocking singalong dance-worthy anthems ("Make It Shake"), thoughtful mid-tempo jams about serious subject matter ("Here No More") and the kind of classic bluesy grooves that set the music world on fire in the '60s and '70s ("Let's Sleep on it Together"). First Last Time feels like it could be a collection of a veteran band's greatest hits from over the decades just as easily as a relatively young band's fourth release.
If you're looking for some new rock music with a combination of gritty authenticity and immediately accessible and memorable tracks for fans young and old alike, you owe it to yourself to run with Ghost Hounds for the First Last Time.