Just three weeks after she graduated high school in 2020, Hannah Jadagu randomly received a DM on Instagram from Tony Kiewel, co-president of Sub Pop Records, the storied indie label that was home to Nirvana and Soundgarden. In it, Kiewel told Jadagu that he loves her music and discovered her through her SoundCloud page, which had been active for just a year.
"He was like, 'If you ever want to talk, here's my email.' I thought it was a scam, so I just didn't reply for a few days," Jadagu says of the moment.
After a quick Google search and realizing she was being offered a "legit" contract, the now-20-year-old Jadagu was ready to sign with the Seattle-based label. However, as a college freshman at NYU, she was concerned about whether she'd be able to balance being a full-time musician while keeping her GPA up so she wouldn't lose her scholarship. It all worked out.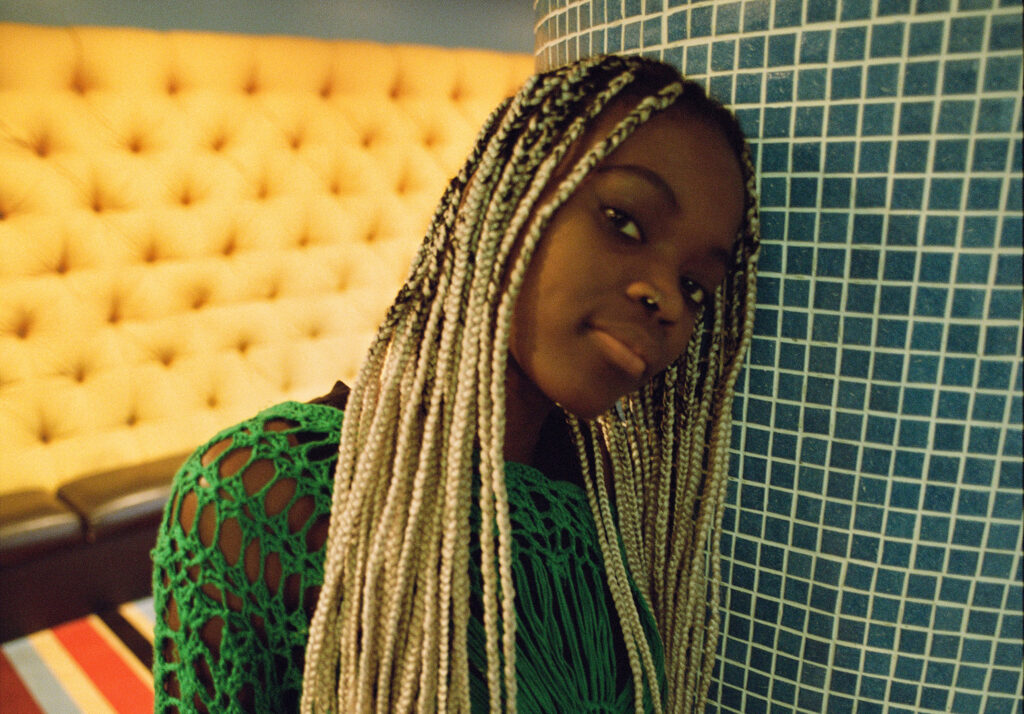 In the year since inking with Sub Pop, Jadagu began working on her debut EP What Is Going On? and opened Bartees Strange's sold-out shows at Mercury Lounge. Last month, she released her debut LP, Aperture. Similarly to Strange, Jadagu is a genre-bending artist who creates her own rules. She seamlessly combines R&B with dream pop, sometimes entering grunge-inspired territory, with the songwriting sensibilities of SZA and the spunk of a young Liz Phair.
While What Is Going On? was self-recorded with GarageBand, Jadagu teamed with French producer Max Robert Baby for Aperture, which was recorded at the historic Greasy Records in northern France. Baby and Jadagu made the album as a duo, with the producer filling in on drums, bass, synths, and acoustic guitar, creating a bigger sound than the intimate, lo-fi one that Jadagu executed in the EP. "Luckily, he became [like] a big brother to me, so it worked out perfectly," she says.
On Aperture, Jadagu confronts both her roots and the period of transition that comes with moving from her home in the Dallas suburbs to attend NYU. It begins with the serene "Explanation," which finds Jadagu questioning her faith at a low point. In turn, "Admit It" is an effervescent R&B-synth pop track that has Jadagu being there for her older sister while seeing her sibling struggling. It's a mature, introspective record that shows Jadagu's songwriting range.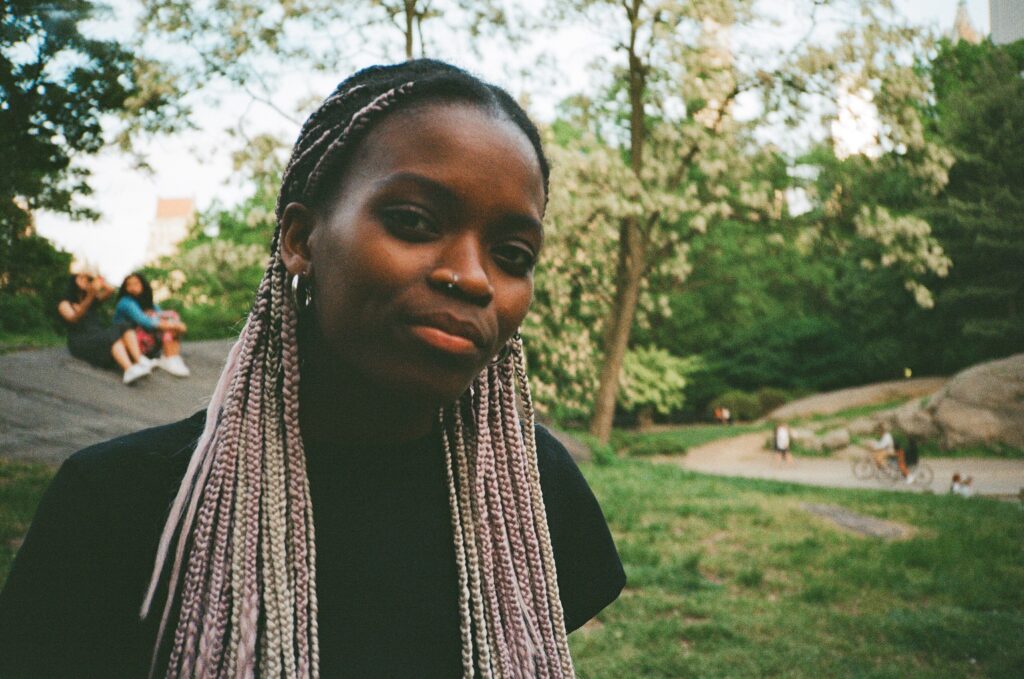 Since she first started posting songs to SoundCloud in 2019, Jadagu has amassed a rabid online following, with fans becoming enthralled with her prodigious self-produced beats paired with relatable lyrics. When Jadagu put out her EP, two of her singles surpassed a million streams on Spotify. Those streaming numbers translated into success with live performances too, with her sold-out album release show at Brooklyn's Baby's All Right last month.
The 250-person room was packed with 20-somethings eager to hear the new songs live. Jadagu is soft-spoken and shy, describing herself as someone who doesn't speak unless spoken to. When she gets onstage, however, Jadagu transforms into a confident performer, which she credits to her elementary school choir and drum line beginnings. At the show, Jadagu announced that she'd be playing "the full hour," much to the excitement of fans, who knew every word of the songs—old and new—despite Aperture only having been released a day before.
Jadagu knows how to command the stage. During "Admit It," she hops off the stage and heads to the center of the room, and directs the audience into crouching with her before jumping on their feet again. On "All My Time Is Wasted," the musician conducted the crowd in the singalong, splitting the two sides of the room as they screamed along to the song. Her effervescent energy rubbed off on the crowd throughout the hour. Even if someone had come in without knowing Jadagu's music, they surely left a fan.
"It's honestly really sweet [to see fans in the crowd] because when you make music, no matter what [streaming] numbers you see, it's really hard to know that anyone cares or is listening until they come to the merch table and they're like, 'Well actually, I've been listening since you put out What Is Going On?'" Jadagu says. "I really only expected my friends to be there. But the little glimpses that I did get of people past the immediate bubble in the front, I was like, 'I don't know these people.' And that's really special to know that people care."
In the big picture, Jadagu just wants to make sure to make her mom proud by graduating college—even if it means moonlighting as an indie star on her time off.