Drake has been many things during his career – superstar rapper, father, record label owner, fashion guru, hardcore Toronto Raptors fan, and investor in Dave's Hot Chicken. Today (June 24), he adds poet to his list of accomplishments.
Writing on Instagram, the Canadian artist announced his 100-page debut poetry volume, Titles Ruin Everything, A Stream Of Consciousness, would be available today through his website and eventually via traditional retailers. The book is credited to his longtime songwriting collaborator Kenza Samir and Aubrey Graham, Drake's real name.
"I don't know if I have ever wanted people to buy or support something more in my life," Drake said of the book, which was also promoted through a special wrap-around edition of today's New York Post and other major U.S. newspapers.
QR codes contained in those ads point to this website, which reveals Drake also has a new album on the way titled For All the Dogs. "I made an album to go with the book," Drake wrote of the project, which has no release date at present. "They say they miss the old Drake girl don't tempt me. FOR ALL THE DOGS."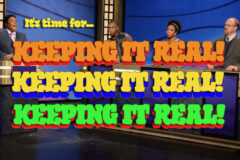 After shifting some previously announced dates and adding many new ones, Drake will begin his It's All a Blur tour with 21 Savage on June 29 in New Orleans. The trek now runs through an Oct. 5 and 7 finale at Scotiabank Arena in the artist's Toronto hometown.