On a refreshingly cool Saturday night in late April, Austin's Urban Heat is just back from touring the east coast and southwest and about to begin a homecoming set at Hotel Vegas' outside patio stage. Goths, punks, headbangers, and even a few normies are scattered throughout the crowd, ready to give these road dogs a victory lap. The patio holds more folks than the tiny club inside. Indeed, this is where Osees do rowdy residencies, legendary SXSW parties pop off, and, as in Urban Heat's case, popular local acts anoint themselves.
Without hesitation, Urban Heat rips through "City Lights" from its 2022 EP Wellness, an upbeat love letter to Austin with glowing synths and a post-punk bounciness. When it comes to motion, frontman Jonathan Horstmann excels. Clad in black pants, a fishnet tank top, and a black light jacket (casual goth, if you will), he's not just serenading the crowd as much as feeding off its energy and sliding and strutting with a hardcore loverboy touch. When he's crooning "Do you remember?" it sounds affirming, nostalgic, commanding, and heartbreaking all at once. It's a wonderful song to not only welcome one home but also to express missing a city.
"Austin loves a hometown fuckin' hero. We didn't have a soccer team before the Q2 stadium opened, and suddenly people were die-hard about it like they had been die-hard for 20 years," Horstmann says during a conversation at Houndstooth, a coffee shop in East Austin. "Austin treats us like we're the home team. It feels like everybody's rooting for us."
In a city built on live bands, only a few of whom seem to break out and achieve some level of notoriety, Urban Heat is a hero for Austin. As its profile rises, the band has become something of a bridge between Austin now (the bustling metropolis) and Austin then (the free-spirited, communal getaway).
To a degree, the more polished side of Urban Heat's sound mirrors the city's astounding population spike and corollary cosmopolitan feel. On "Reason Why," the group dissipates the haze of vintage dance-tinged goth and applies a sheen rendering Horstmann's voice as prominent as the synths. It sounds like it came from a New York after-hours club, rather than an old folk bar from which Townes Van Zandt got kicked out.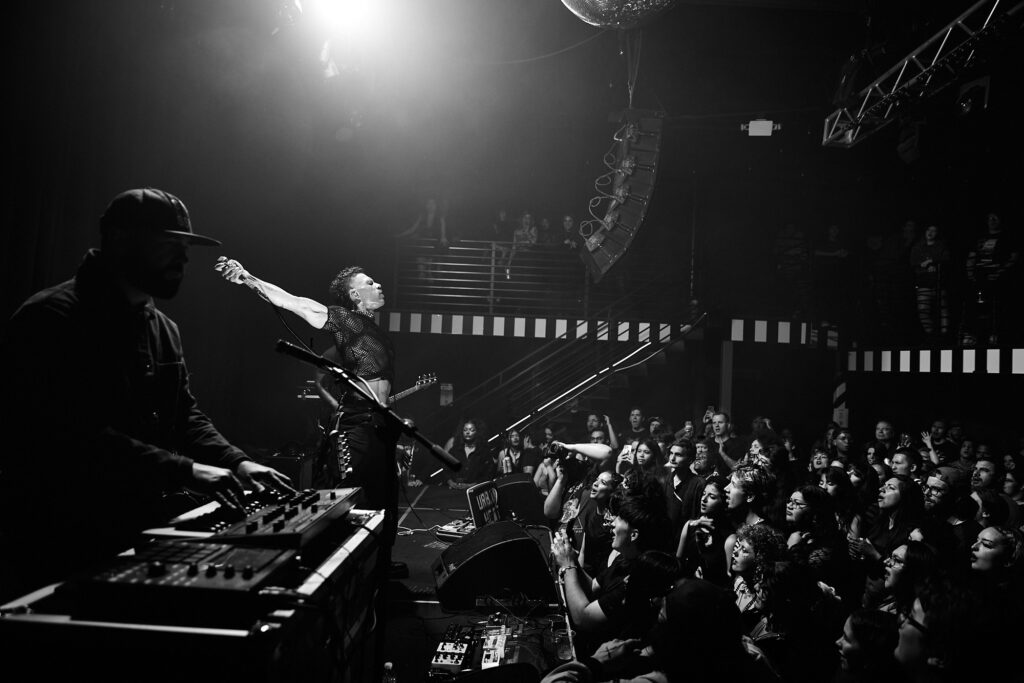 At the same time, there's still grit left from Austin's punk heritage, where genres clash and trying something new is the ultimate goal. On songs such as "Living Well," slowed-down R&B is enlivened with huge guitar crashes in its chorus. After all, rock attitude is still big in Austin, even when it's gussied up.
Horstmann moved to Austin from Santa Barbara, Ca., in his early 20s. The guy who was convincing him and his band at the time to move had only heard about Austin, and when pressed about where exactly to relocate, he admitted he had never even been there himself. That's the kind of draw Austin had – and still has, as Urban Heat's ascent can attest.
It led Horstmann to find his own path, the one for which a song like "City Lights" beckons. In his early days living here, he'd spend late nights after the bars closed "either inside buildings still under construction, looking at a skyline, drinking a 40 on a roof, or in parking structures, sneaking in places," he says. "A part of me misses that spontaneity in those innocent, fuck-around moments."
Thanks in part to "Have You Ever" becoming a minor TikTok hit last year, Urban Heat has taken Austin's clubs and America's goth underground in such a blitz that it feels like it suddenly arose from the ether. In reality, Horstmann formed Urban Heat in 2019 after leaving synth-punk group BLXPLTN (pronounced "blaxploitation"). Initially, he was looking to form a synth-based project after first daughter was born, which in theory makes bashing around on guitars and drums a little more difficult. His fascination with synths began even earlier in his 20s when he took a volunteer trip to Haiti to plant trees after kicking heroin. He intentionally went abroad to distance himself from dealers, and from temptation. When he came back to the States, he had planted a seedling for where his musical journey would take him.
"I read a book on meditation and om-ming, and using vibrations, and that was my fuckin' thing, the vibration," he says. Droning out on synths helped him be more present in the moment. "All of [our] music is made with an intention, and I think even on some subatomic level, I hope that comes through."
In typical Austin fashion, all of Urban Heat's members had previously played shows with each other – here, everyone forms a band with everyone else, eventually. Kevin Naquin, who handles beats and electronics, met Horstmann on a video shoot for local electronic pop artist SORNE. Naquin heard Horstmann's synth demos and was not only supportive but demanded they collaborate. They teamed up with bassist Pax Foley, who Horstmann used to tear the streets up with in a fixie (fixed-bicycle) gang.
After Naquin and Foley came on board, Horstmann's songs moved from soundscape territory to more defined compositions, their electronic post-punk sound anchored by his baritone. When the pandemic began, Horstmann and his family temporarily relocated to North Carolina, where his mother-in-law lived. There, he would not only work on songs in a studio above the garage, but upload the sketches to Urban Heat's Instagram and ask fans to pick which ones would become songs.
From these sketches came "A Simple Love Song," one of Urban Heat's first to gain traction and become a live staple. It's a love song about not being able to sing love songs, with synths brooding then exploding into a raging chorus.Austin of late has a rich electronic underground, and they found how to put it on a pop current, which is evident in "Love Song." For a band who moves and aches with romance, an anti-love song seems weird. Urban Heat sells it.
"I was talking to my wife about how I don't write love songs. I just said, 'I wish I could write a simple love song, but the world just keeps falling apart.' She was like, 'Oh yeah?' and gave me a look, and I wrote the chorus real quick," Horstmann says. The verses took him a while to nail – he felt like anything melodic fell flat next to such a strong chorus. In a burst of frustration, he started speaking the verses in a David Byrne fashion, and that's when it all clicked.
Though "Love Song" has an edge of darkness, it's also a reaction to BLXPLTN's explicitly political anger and how it affected Horstmann over time.
"After six years, it became unhealthy for me because singing about trauma and the police['s] relationship with people of color, it wears on you. I was doing that night after night to mostly white crowds that were rocking out to it. I'm coming to tears doing these lyrics and you guys are having such a time and I'm happy that you enjoy the music, but it doesn't feel like an even energy exchange," he says. With "Love Song," he feels that "part of my personal growth is being able to address difficult shit in a way that still feels that I can come out of it with a smile, or at least survive it."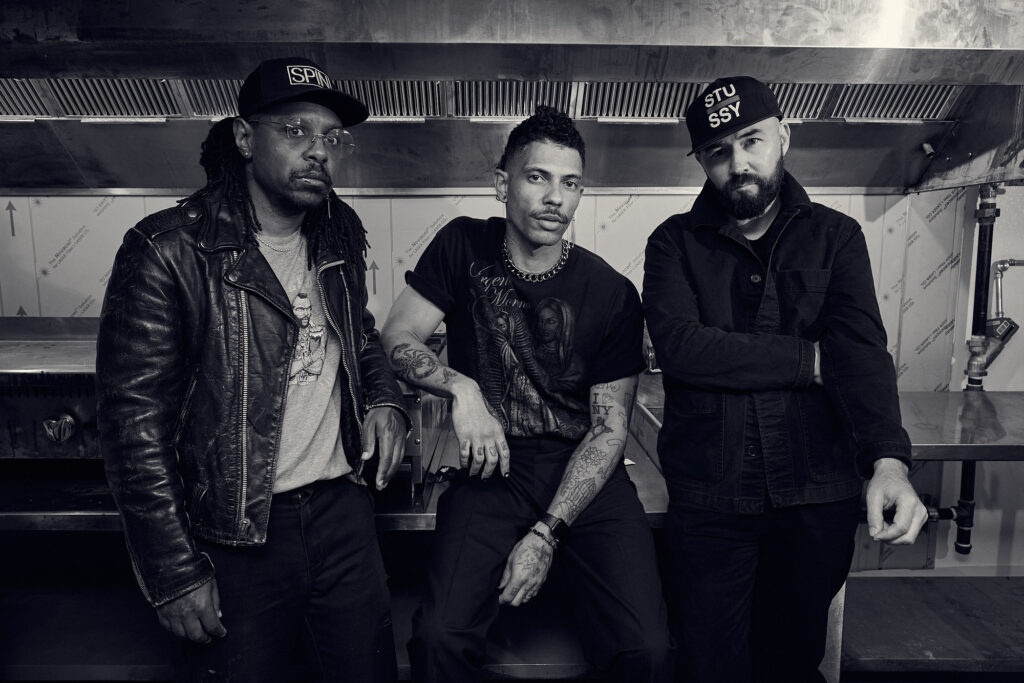 A singer who can't sing a love song is perplexing, as anyone who's seen Urban Heat once or a hundred times will attest: Horstmann is a natural frontman. His live persona originally came from getting drunk to quell stage fright, and he'd later pretend to be drunk in order to get in the mood. He quit drinking in 2019, shortly before the pandemic, proving he could perform as his true self. Horstmann lives for the aforementioned energy exchange between him and the crowd, which he likens to an endlessly perpetuating cycle. He's tough but not aggressive, his body liquid even in the tightest black clothing. Whether he's hitting the stage or chatting over coffee, he radiates. The star power is there, more so than any Austin musician in recent history.
Like how she inspired "Love Song," Horstmann's wife encouraged him to use his natural baritone, taking the rage he held in BLXPLTN and swapping it for unbridled sensuality. In the past, he had stage jewelry and wore a particular cologne – "Performing Jonathan smells a certain way" – yet as he stripped down his look, his charisma began to emerge.
"My stage person is this genderless … not a character, but an aspect of my personality that only exists onstage. Once the music starts, they take over," he says. "It's part of the show. If people are spending their time and their money and sharing that energy with you, I'm gonna do the thing."
"Lights" depicts the highs, and "Love Song" gravitates to the lows. This dizzying shift makes perfect sense for an Austin band, since navigating what the fuck Austin is now is a test of will. If you take a walk down East 6th St., as I did after Urban Heat's performance to catch another show, it hardly resembles East 6th just pre-pandemic, much less its early '10s heyday as a hipper alternative to Austin's main nightlife stretch, Dirty 6th. There were massive lines, filled with weekend warriors, at bars that were once lowkey paradises to get away from the action.
Urban Heat captures the frustrations of trying to make it in a big city when rents only go up and the squeeze is put on creatives. That they inspire you to move around and embrace the night is to say the struggle is worth fighting. "Have You Ever" – the song that gave them a national profile – puts its best, with nerves in Horstmann's voice: "Have you ever thought the best would come/Till you realize that it had come and gone?/Or have you ever got a second chance/Just to fall in step and repeat the dance?"
As a veteran of Austin music, Horstmann has seen a lot of sounds and places come and go, – chances are if you live in a big city, you've got similar gripes. Still, he doesn't have a grim outlook on the future. "Coolness, creativity – these things are permanent. And maybe they move locations, but they're still there," he says. Their success, just their plain existence, affirms that sentiment.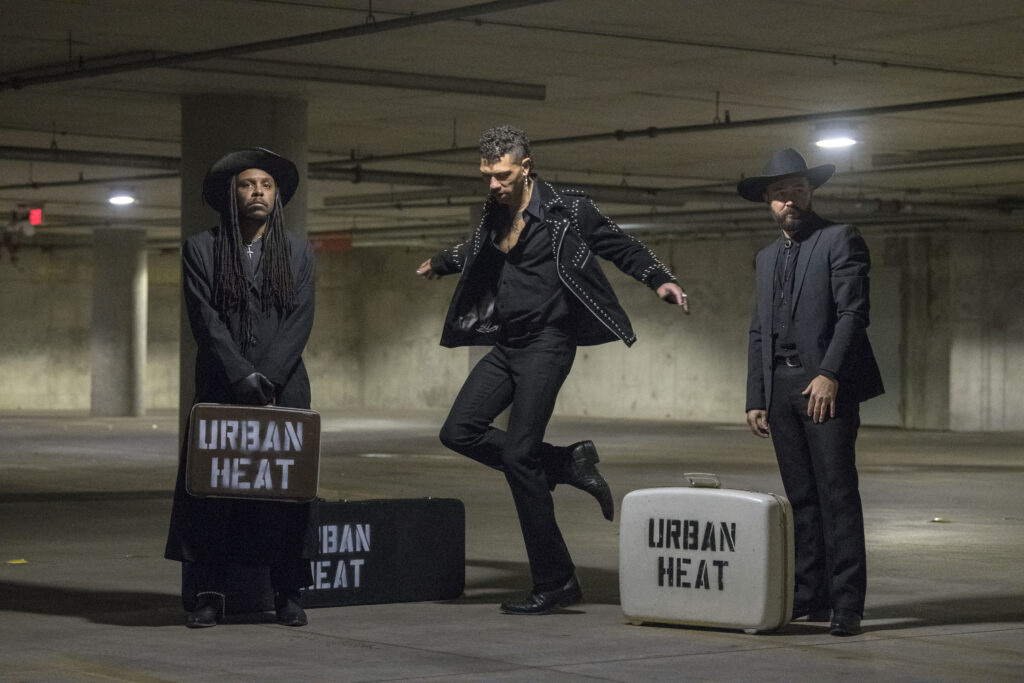 Last November, Urban Heat played at a DIY spot in East Austin called the Pink Warehouse, sharing a bill with Swedish synth-pop auteur Molly Nilsson and darkwave duo Flesh of Morning. Even though it didn't headline, the band conducted itself like it was at the top of the bill, and a cramped stage didn't stop Horstmann from crooning and strutting. Urban Heat has graduated to bigger spots since then, even playing the massive Austin City Limits Festival last year, but Horstmann once lived in a punk squat, and DIY spots are important to his come-up.
"Things are always gonna go wrong and you kinda have to think on your feet on how to fix things, so it's really helped us in touring. It makes us better at rolling with the punches," he says.
The Pink Warehouse was definitely less dingy than a lot of DIY spots in Austin's past, yet it's still a far cry from some of the venues Urban Heat is accustomed to playing now. One such was this very publication's SXSW party at posh joint the Pershing, where the band followed the two-week-long festival/clusterfuck's breakout act Blondeshell. If anything, this show proved what a force Urban Heat is, especially when they encored with a faithful cover of New Order's "Bizarre Love Triangle." Horstmann owes the crowd reception to that show to the band's days of sweating it out in houses with questionable air conditioners and even more questionable alcohol distribution. Even with TikTok success, there's value in paying your dues.
"You gotta treat the more polished crowd like they are DIY crowd. DIY's gonna get rowdy. Let everyone know this is gonna be rowdy, that's OK. You can spill your drink, it's fine," he said. "We were able work the room with people that weren't necessarily just there for us, and that's a testament how much practice we've [put in]. Regardless of size, you just do the thing."
The live show is always key. For Urban Heat, it is The Thing.
"I try to be not reverent to our music and performance, but just reverent to the idea of music and this shared experience we're all having," Horstmann says. "I never want to just pretend I was doing what I was doing the night before. I have to go a little deeper. Each night you find there's no limit to how deep you can fuckin' go, and that's a really beautiful thing."
This is especially true when Urban Heat plays Q Lazzarus' "Goodbye Horses" live. Its recording of the cult-classic song was released in March and has gotten a fair amount of local airplay. Horstmann has been taken aback by this development, but he appreciates it. He fantasized about going to Staten Island, where Q Lazzarus was working as a bus driver before her death last year, and finding her so she could hear their rendition. Live, he loses himself, channeling a ghost almost as much as he's singing.
"That's my most calm moment during the set because I want to pay reverence. I'm not trying to perform it like it's mine," he says. "And it's just a hauntingly beautiful song. It eschews the pop structure for a more linear structure. It's just a good tune."
There's a lot on the horizon for Urban Heat: last weekend's Cruel World festival alongside heroes Siouxsie Sioux and Iggy Pop, heading back east and west on tour, and playing the Long Center in Austin, its biggest local show aside from ACL. Can they fit saving Austin music – and Austin's soul – into its schedule? Sure, why not? Every show they play in Austin, they've got a reason to fight.