Movies aren't like books, those fading relics of the pre-digital era. Books I could lose myself in anywhere. In most any conditions. They didn't need dark rooms and quiet and all that sensory deprivation shit to concentrate on. I could be hanging on to a lurching tram with one hand and a book with the other, squeezed amidst oversharing, bad-smelling strangers, and still be utterly engrossed in the story.
But movies are weak. 
With their silly plots and the rampant overacting that goes on — take a moment some time to compare how real people appear and react and to the routinely exaggerated facial expressions in movies and TV — cinema needs every bit of help it can get to suspend disbelief.
And unless it's just a popcorn flick or such dross that the filmmakers compensate for their abject failure to make art themselves by blasting us with "Sweet Home Alabama" or Beethoven's much-abused "Piano Sonata No. 14" for the umpteenth time, music often just makes things worse.
Anyway, this isn't about all that. This is a celebration of soundtracks.
So with no further ado, I'll dim the lights and roll what SPIN's editors have selected as the greatest soundtracks of all time. Enjoy. 
– Matt Thompson
If there was a movie equivalent to the Tony Hawk's Pro Skater soundtracks, it was American Pie. Goldfinger, Blink-182, Dishwalla, a less terrible Third Eye Blind song, Tonic, Sugar Ray, and more made it pretty much a who's who of the immature alternative scene of the late '90s — although some of those names have aged much better than others a couple of decades later. Hell, they even kept the relative-to-the-era heat coming in the sequel with Green Day, Sum 41, Blink-182 (again), American Hi-Fi, Alien Ant Farm, Uncle Kracker, and 3 Doors Down (where some aged much better than others). Not sure if Blink's pet monkey made it onto either soundtrack, though. – Josh Chesler
Buy the American Pie soundtrack on Amazon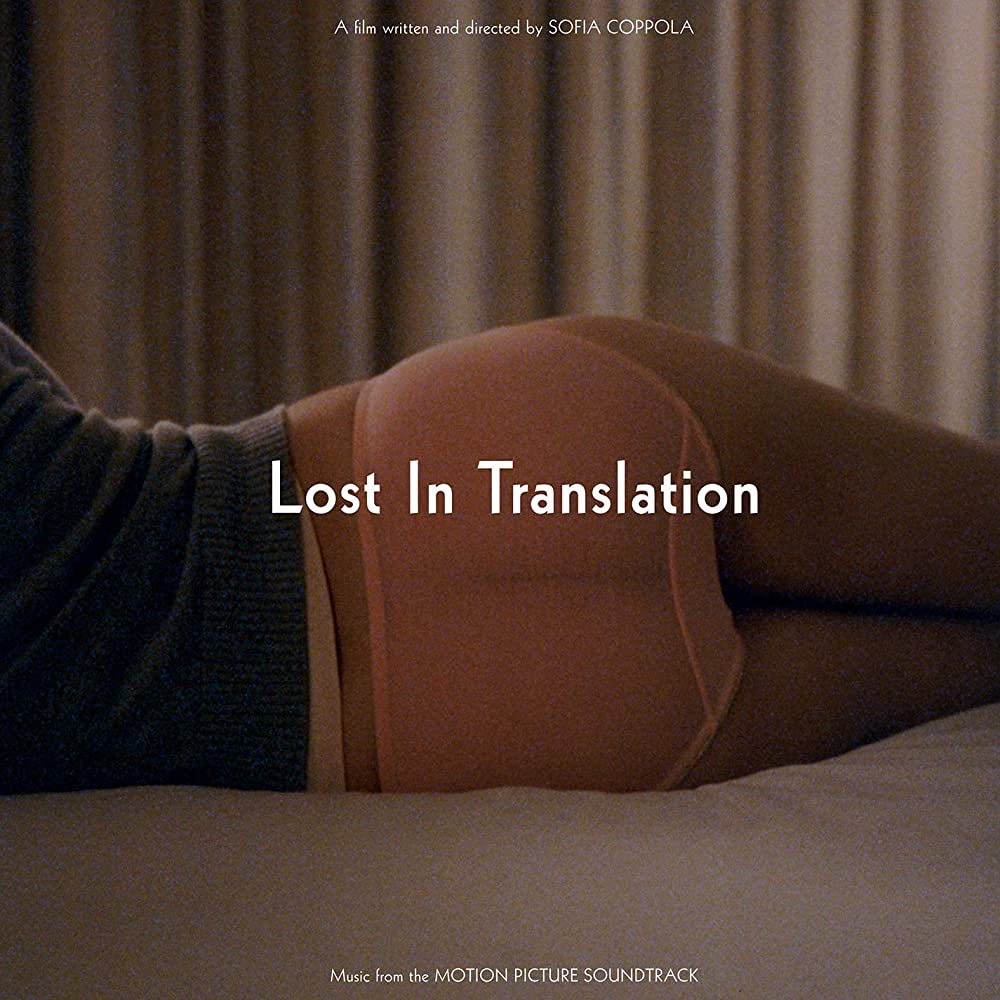 The Brian Reitzell-supervised soundtrack to Sofia Coppola's classic sophomore film would be notable on its own simply due to its four new Kevin Shields songs, which represented the first batch of work from the reclusive My Bloody Valentine leader in the decade-plus since the release of Loveless. Shields' gauzy soundscapes are the perfect backdrop for Lost in Translation's deeply felt tale of unconventional human connection between Scarlett Johansson's young newlywed Charlotte and Bill Murray's washed-up actor Bob, who find themselves suddenly drawn together in Tokyo as their lives are coming undone. Just as a satisfying resolution to this budding friendship feels tantalizingly out of reach, the rest of the soundtrack amplifies that sense of longing, from Air's gorgeous, resigned "Alone in Kyoto" to the Jesus and Mary Chain's "Just Like Honey" ("Walking back to you / is the hardest thing that I can do").  Sit through eight minutes of silence after the latter cut to hear Murray's lovably off-key rendition of Roxy Music's "More Than This," another key Charlotte/Bob bonding moment from the movie. An even more lasting outcome of the soundtrack: My Bloody Valentine reunited in 2007 and became more popular than ever, while the Jesus and Mary Chain crowned its own rebirth that same year by performing "Just Like Honey" with none other than Johansson at Coachella. – Jonathan Cohen
Buy the Lost in Translation soundtrack on Amazon
By the time Singles hit theaters, the Seattle scene had taken over the music world. The members of the fictional Citizen Dick were household names among the MTV crowd, and the flower delivery guy just so happened to be the frontman of a band called Soundgarden. The film's soundtrack might as well have been called Alternative Music for Dummies. From Alice in Chains' brooding "Would?" to the previously unreleased (and subsequently beloved) Pearl Jam songs "Breath" and "State of Love and Trust," Soundgarden's "Birth Ritual," Screaming Trees' "Nearly Lost You," and Paul Westerberg's bookend themes "Dyslexic Heart" and "Waiting for Somebody," Singles is a snapshot into a period where almost anything was possible, the outsiders were winning, and the small-town sound changed the world. Even with the inclusion of non-Seattle natives like the aforementioned Westerberg and the Smashing Pumpkins, the soundtrack is a snapshot into a different era, time and city, all filled with hope and promise. – Daniel Kohn 
Buy the Singles soundtrack on Amazon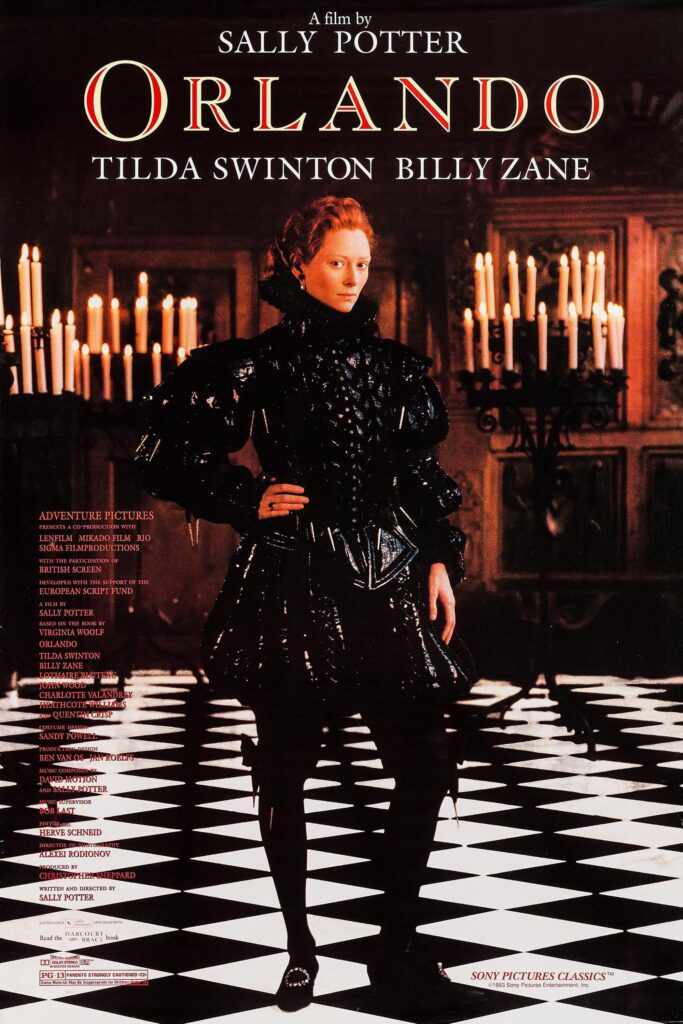 At the end of Sally Potter's Orlando, the eponymous (sorry for the big word; maybe just switch to TikTok) centuries-old gender-shifting protagonist played by Tilda Swinton sits beneath a tree while her little daughter frolics in a field before her. A dance beat pulses, trills gather, and the wordless falsetto of Jimi Somerville, who floats above in angelic form, lifts off.
Not only a film director, Potter is a dancer, choreographer, and composer, who was quoted saying her aim for the Orlando soundtrack was for it to be in a "musical dialogue" with the narrative.
At film's end, as the dance beat pulses inside Somerville's high song of liberation, when Swinton's face ceases movement, eyes on us, ecstatic lyrics of "I am dying" sounding diamond clear, Potter transfers the protagonist's spirit to us.
Shamanic. – Matt Thompson
Buy the Orlando soundtrack on Amazon
Donnie Darko, Richard Kelly's psychological thriller about time travel and mental health and, maybe just maybe, the apocalypse, takes place in 1988. It's a fascinating choice: A measly 13 years separated plot from release date, and Kelly made clear efforts to lean away from cutesy cultural nostalgia. But even if the clothes didn't scream 1980s, the song choices certainly did, flowing like a best-of-the-decade playlist. The soundtrack's 2004 edition crams in everything: the Church, INXS, Oingo Boingo, Joy Division's "Love Will Tear Us Apart," Duran Duran's "Notorious" (no one should doubt that song's commitment to Sparkle Motion), and Echo & the Bunnymen's eternal "The Killing Moon." But the film will be forever linked to Tears for Fears — both their glimmering hit "Head Over Heels," which anchors a definitive, disorienting high school montage, and Michael Andrews and Gary Jules' somber take on "Mad World." As beautiful as "cellar door." – Ryan Reed
Buy the Donnie Darko soundtrack on Amazon
Some things are best left in their purest, most perfect original state.
This was the case with Trainspotting, the 1996 film, which was attempted as a "series" with the 2017 lackluster, not-at-all-needed follow-up T2 Trainspotting.
The same goes for its original soundtrack, released the same year as the film, which, like its cinematic counterpart, launches with Iggy Pop's 1977 "Lust for Life," continuing on as a seamless dip and dive through infused euphoria and desperate lows. It's a collection of some of the best punk, post-punk, and electronic mood-setters by the greatest of the greats — including Blondie, New Order, Blur, Lou Reed, Damon Albarn, and Brian Eno — who somehow come together to tell us, against all odds, that our hero will somehow make it to the other side. – Liza Lentini
Buy the Trainspotting soundtrack on Amazon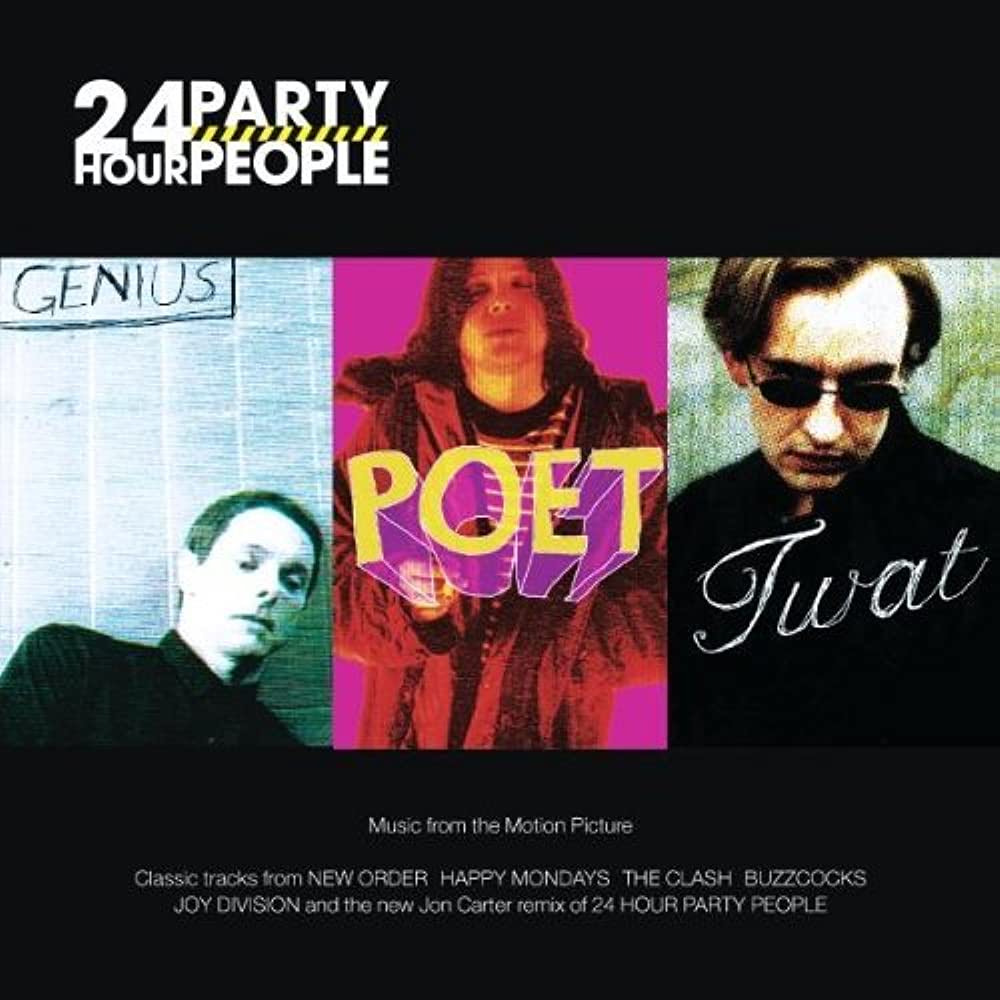 By 1987, Madchester was all the rage. Literally and figuratively. 24 Hour Party People captures what made the Manchester scene so unique.
Beginning with a 40-person Sex Pistols show (which now thousands have claimed to attend) that ushered in post-punk to the decadence of the Haçienda night club that ushered in the British acid house and rave scene, 24 Hour Party People is a fitting tribute to an era that flew by in a snap.
Its soundtrack chronicles the madness of that era. Featuring songs by local heroes like Joy Division and New Order, the Happy Mondays, Buzzcocks, the underrated (the Durutti Column and A Guy Called Gerald), and outsiders like the Clash and Sex Pistols, the chaotic energy of Madchester is captured neatly in 17 songs, which is something that even Tony Wilson and Shaun Ryder could agree on. – Daniel Kohn
Buy the 24 Hour Party People soundtrack on Amazon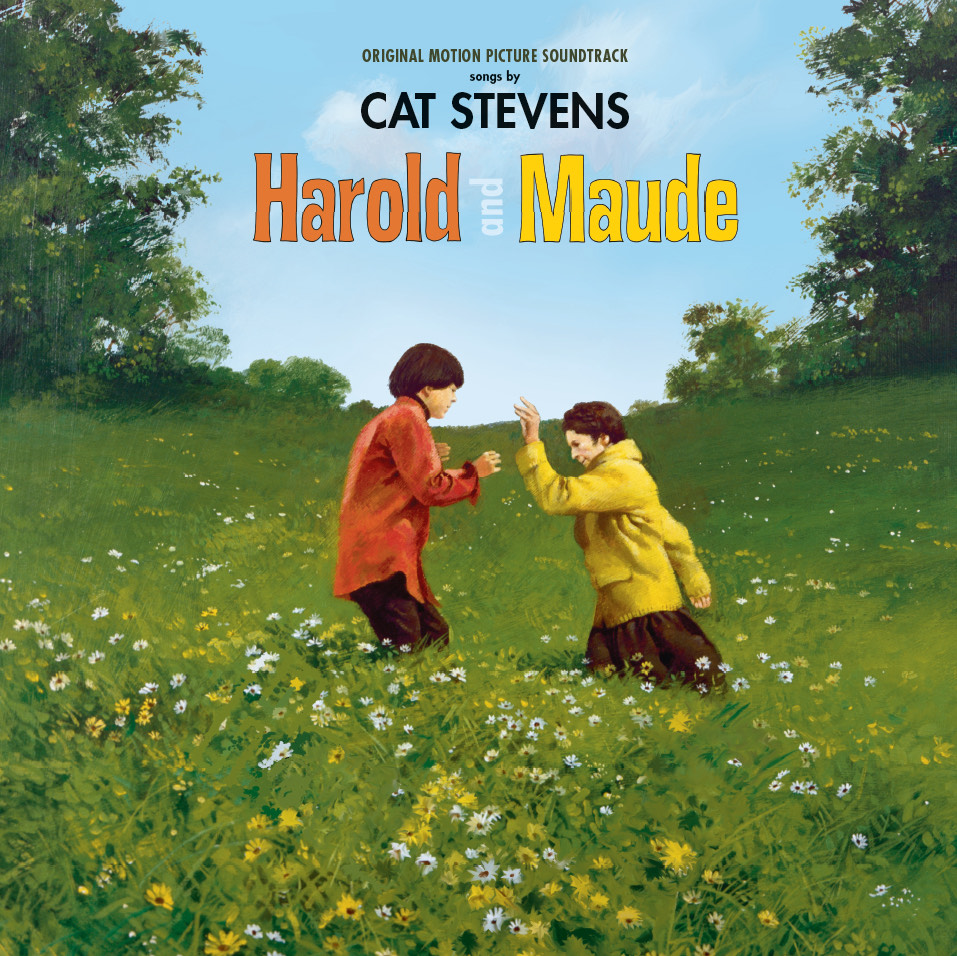 Every cult classic deserves an equally epic soundtrack. You can't imagine one without the other, and you wouldn't want to try. Such is the case with Harold and Maude, a film that tanked in every way upon its release only to become beloved in its eternal after-cinema life, and Yusuf/Cat Stevens, whose songs carry us through the journey of one of the greatest love stories on the silver screen.
The film opens with Bud Cort's Harold orchestrating his own fake hanging, much to his mother's non-amusement, to Stevens' "Don't Be Shy." Bits of dialogue fall in between some of Stevens' greatest, including "On the Road to Find Out," "Tea for the Tillerman," "I Think I See The Light," and, of course, "If You Want to Sing Out, Sing Out." – Liza Lentini
Buy the Harold and Maude soundtrack on Amazon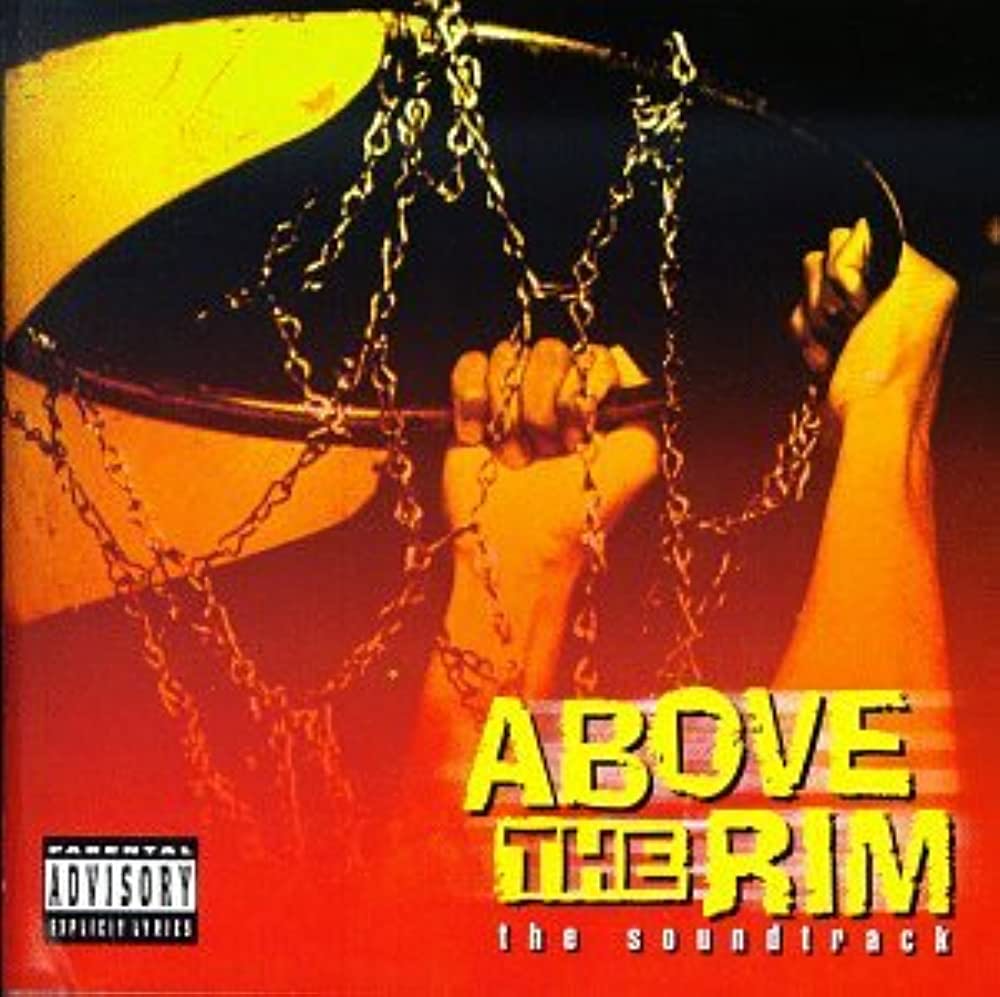 The Above the Rim soundtrack is peak '90s. How? For starters, it took soundtracks to another level. At this point, 29 years later, the Dr. Dre-executive produced soundtrack is still considered a touchtone in bringing G-Funk and west coast rap to the mainstream.
Even more?
Well, if you ask most people about Above the Rim, the first thing that they'll likely think of is "Regulate," the Warren G./Nate Dogg classic that is one of the greatest tracks in rap history. Other instant classics included the Lady of Rage's "Afro Puffs" featuring a young Snoop Doggy Dogg and 2Pac's "Pour Out a Little Liquor."
Above the Rim is the rare soundtrack to land in Billboard 200's top 10, where it peaked at No. 2. Pushing over 2 million copies, the soundtrack is just as beloved — and important — as it was in 1994. – Daniel Kohn
Buy the Above the Rim soundtrack on Amazon
Much like the film itself, this soundtrack — almost entirely made up of songs composed by Clint Mansell and performed by Kronos Quartet — is not for the fainthearted. The film tells the fantastical, tragic story of all-too relatable characters and their inevitable drowning by their own devices. (If you know, you know.) The soundtrack powerfully amplifies their dark, deadly spirals, while providing one of the most masterful scores in cinema. Both background and forefront in the film, this isn't casual listening.
For better and for worse, it's a musical drawing salve for the soul, making your heart swell and sink with every beat. – Liza Lentini
Buy the Requiem for a Dream soundtrack on Amazon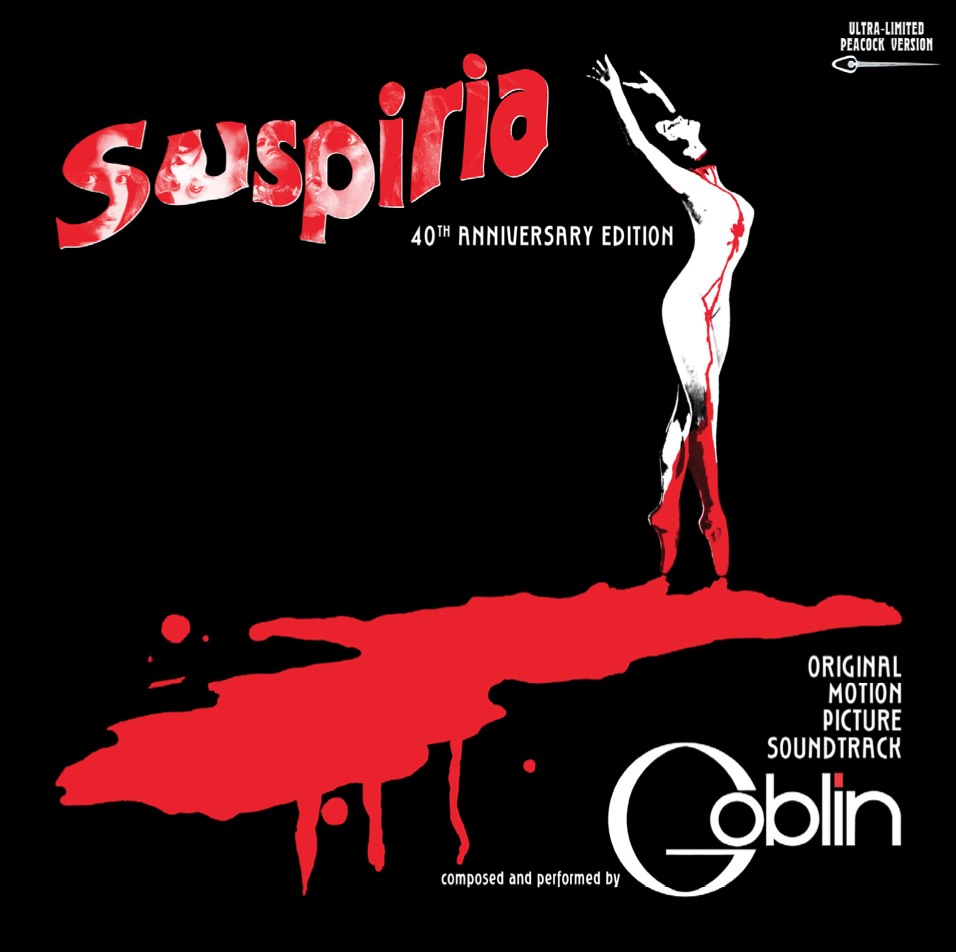 Italy's Goblin were masters of atmospheric prog rock, developing a symbiotic creative partnership with horror god Dario Argento. It's hard to think of one without the other — a balance exemplified by 1977's Suspiria, with the band's evil nursery rhymes (the whispered, twinkling title theme) and exploratory, jazz fusion-y workouts ("Markos") inextricably linked to Argento's vibrant color palette and twisted death sequences.
Suspiria is the rare soundtrack that works equally on three levels: as a traditional film score, as a stand-alone album experience, and even onstage — original keyboardist Claudio Simonetti has toured behind the project in recent years, recreating the music to live screenings of the movie. "La la la la la la la" — sing it and shudder. – Ryan Reed
Buy the Suspiria soundtrack on Amazon
The newly released, vinyl-only, special edition LP, to celebrate its 50th Anniversary, has the original 12 tracks, six on one side, seven on the other (a bonus track of the title song, the film version which differed from the record), and a host of additional material to thrill the old fans and sate the new. There's a great booklet with new commentary from Jimmy Cliff, the star of the movie (and the soundtrack), all the songs' lyrics, and reproductions of the iconic poster of the guns-blazing, nattily dressed gangster bestriding Kingston, which is, more or less, the point and tragic pointlessness of the movie.
Jimmy only has four songs on the album, but they are the Reggae immortals: "You Can Get It If You Really Want," "Many Rivers to Cross" (probably his most famous song), "Sitting In Limbo," and the film's theme, "The Harder They Come." But the other tracks are classics too, especially Desmond Dekker's "007 (Shanty Town)," "Rivers Of Babylon" by the Melodians and "Johnny Too Bad" by the Slickers. Without meaning to be, this 1973 album became both the Greatest Hits of early Reggae and a worldwide primer into the music. The sleeper-hit film came out in Jamaica in 1972, and became the first Jamaican movie to have a wide international release a year later. An entire generation discovered Reggae through it.
The movie, made almost entirely with non-actors, including Cliff, has a realism and an escapist fantasy that is timeless and captivating. And the soundtrack is an aural movie, a time capsule of sound that envelops you and floats you above the ground. You don't even need the film to be there.
(Yes, you can stream the original album's songs still, but, you know, why would you do that? Buy the album! Life is short! Physical albums are fun and sound better.) – Bob Guccione Jr.
Buy The Harder They Come soundtrack on Amazon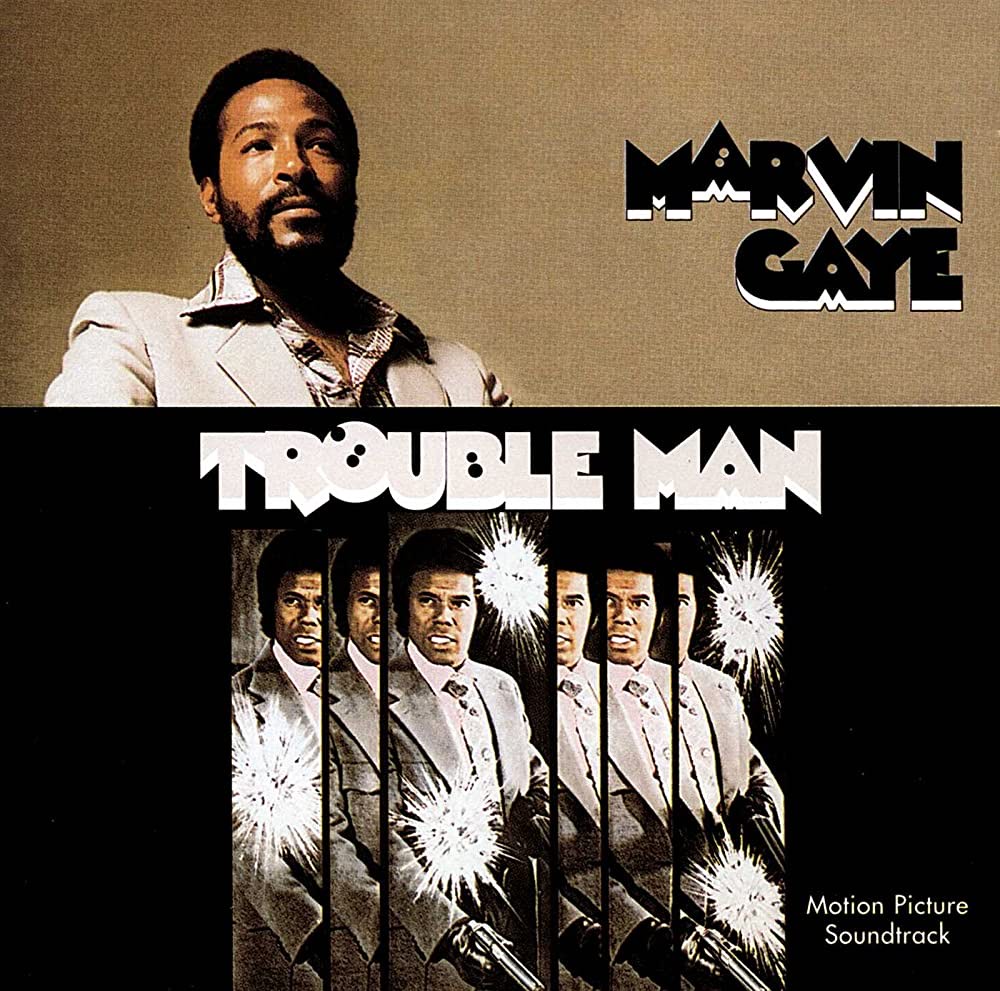 Emboldened by the creative peaks of 1971's legendary What's Going On, Gaye dove headfirst into new territory by taking full songwriting and producing control on the soundtrack to the Los Angeles-set Blaxploitation thriller Trouble Man. Although simpatico with proud, funky soundtracks of the era such as Superfly and Shaft, Trouble Man somehow feels light years ahead of them, primarily due to Gaye's willingness to focus less on his inimitable singing and more on building a tangible mood of paranoia, survival, and the ambiguous spaces in between. And while the Gaye-sung title track is arguably one of his all-time best, the Motown great rarely steered music as darkly grooving ("'T' Plays It Cool," "'T' Stands for Trouble") or evocative (the three different versions of the main title theme) anywhere else in his catalog. – Jonathan Cohen
Buy the Trouble Man soundtrack on Amazon
Tarantino has never shied away from unique and memorable song placements, but Reservoir Dogs' use of "Stuck in the Middle With You" takes things to the next level. No one has ever listened to the one Stealers Wheel song the same way again. But outside of that, the soundtrack is full of '70s tracks that fit flawlessly into the movie as a part of the radio station the characters are listening to. Forget background music, tracks like Joe Tex's "I Gotcha" and the George Baker Selection's "Little Green Bag" and Harry Nilsson's "Coconut" are effectively narrative elements in the story — and that's not including the tracks that country rocker Jay Joyce added as part of Bedlam just for the album. Also, it gets bonus points for using Blue Swede's version of "Hooked on a Feeling" long before it would be re-introduced to pop culture through Guardians of the Galaxy. – Josh Chesler
Buy the Reservoir Dogs soundtrack on Amazon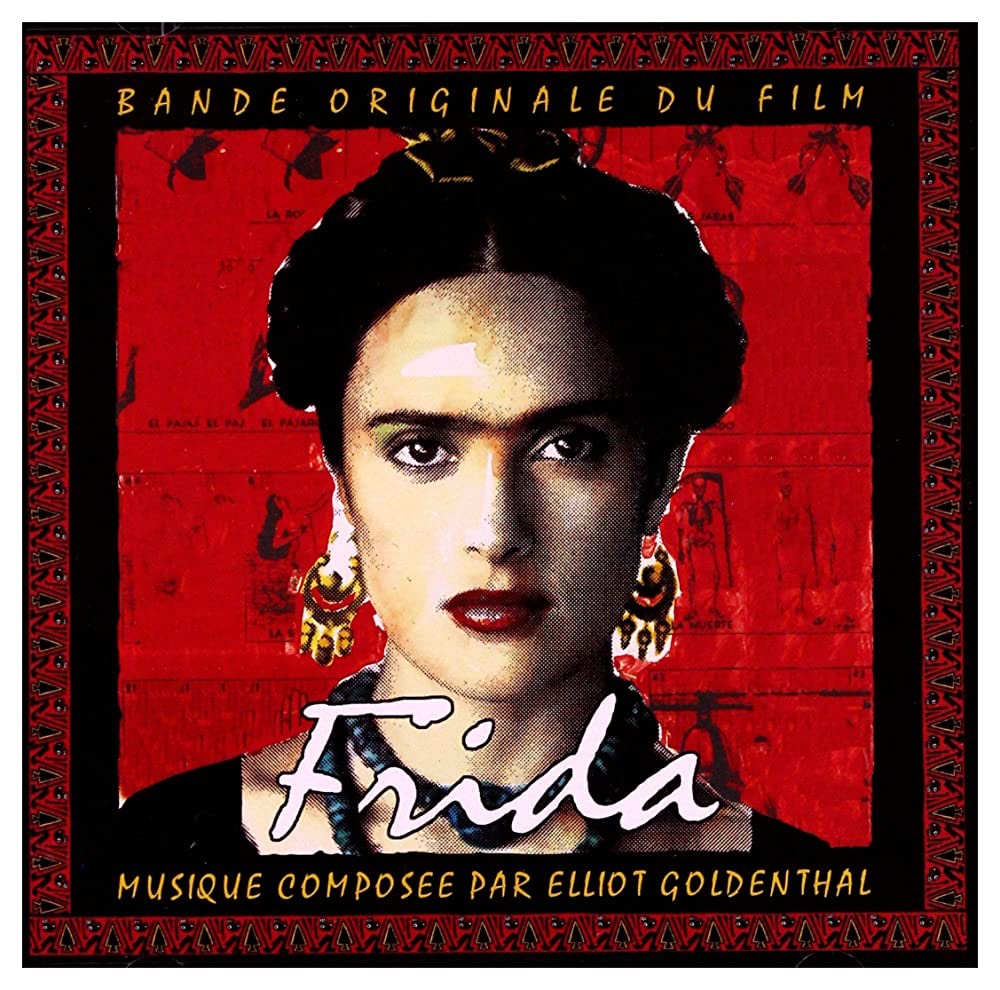 It's possible I listened to this soundtrack every day the first decade after its release. This album sparks that kind of benign and beautiful obsession. Like Frida Kahlo herself, the soundtrack to the 2002 biopic is a passionate honoring of one of the most spectacular artists of all time.
Winner of the Academy Award and Golden Globe for Best Original Score, the soundtrack blends composer Elliot Goldenthal's exquisitely luxurious score with Mexican folk music. Upon accepting his Oscar — nominated alongside John Williams, Philip Glass, Elmer Bernstein, and Thomas Newman — Goldenthal said: "I want to dedicate this award to the bridges that we try to build, to the people of Mexico, to the artistic tradition and legacy of personal and political art. For you, Mexico."  – Liza Lentini
Buy the Frida soundtrack on Amazon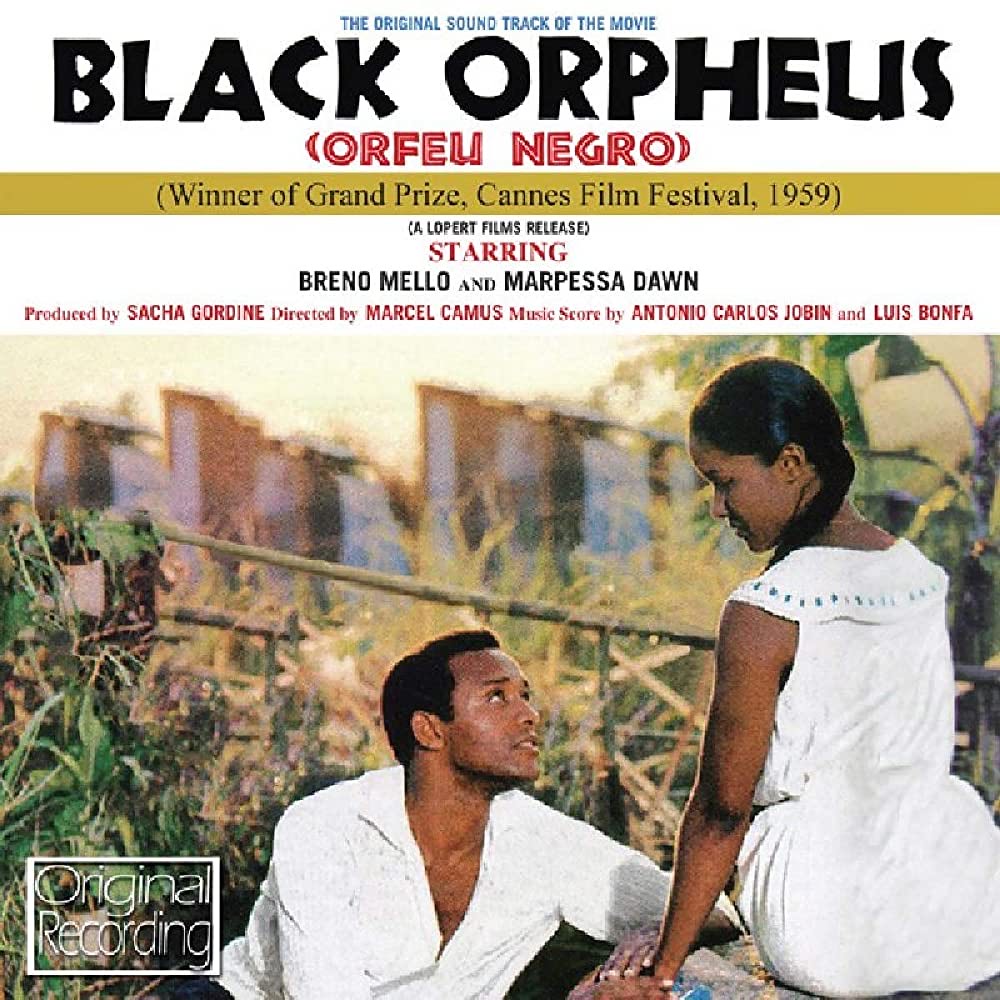 Black Orpheus came out in 1959, and was that rare film that really astonished the world, really stopped traffic, so to speak. The movie is a retelling of the Orpheus and Eurydice myth, set in (then) modern day Rio, Brazil, during Carnival. It won the Oscar for Best Foreign Language Film but transcends that limp distinction. It's spellbinding and visually stunning. And the soundtrack released the exotic, mostly unknown-beyond-Brazil sounds of Bossa Nova into the world, like a million butterflies. 
Soundtracks are too often just the shepherding of the music played during a movie onto a single disc, but in this case the music is as much the film as the sweeping, mountain-rimmed sky and the teeming, gleeful streets of the festival. The composers, Antônio Carlos Jobim and Luiz Bonfá, created a masterpiece of a recording that is still vibrant and breathtaking more than 60 years later. Jobim's "Orfeo Negro," with its gentle guitar picking suddenly yielding to a joyous, pulsating samba is the opening theme song of the film and reappears throughout (and throughout the LP). His "A Felicidade" is a timeless, exquisite love song, full of agony and unfathomable joy. No wonder Orfeo follows Eurydice to Hell, unable to give her up.
"Manhã de Carnaval" ("Morning of the Carnival") by Bonfá, is a flamenco-like piece of sonic magic. But this is not about picking out the hits. This record is an aural spell cast over the listener from the first sprite-like sounds to the last haunting note. Revelatory for its time, it was maybe the first truly international record. Tip: Listen to it in the dark. – Bob Guccione Jr.
Buy the Black Orpheus soundtrack on Amazon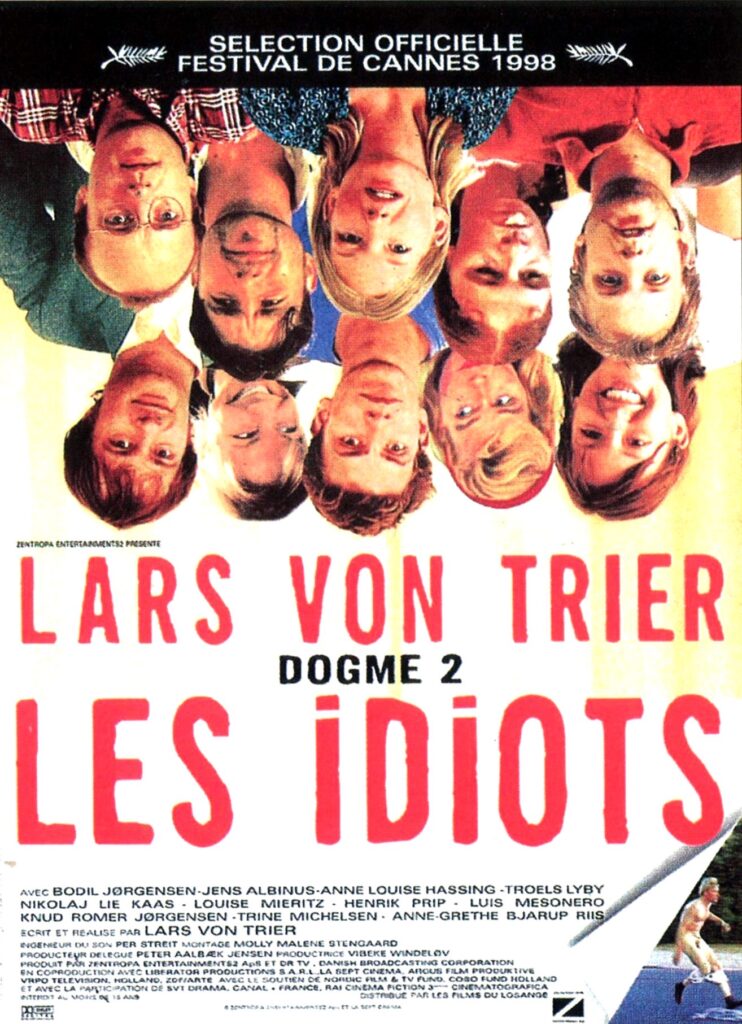 The Idiots / Idioterne (1998)
Have you watched this stunningly abrasive tale from Lars von Trier about a cult that impersonates intellectually impaired people? First time I did, I hated it. But after a second viewing, in Danish with Spanish subtitles on a Bogota-Medellin bus ride, I realized that it is the finest film I've seen. Won't bore you with all the production details, but you should at least know it was made in keeping with the Dogme95 filmmaking manifesto devised by Trier and fellow Dane, Oscar-winner Thomas Vinterberg. 
Dogme95 Rule 2: "Music must not be used unless it occurs where the scene is being shot." In other words, no soundtrack. The movie must only contain sounds occurring live and present during filming. So unless an orchestra is right there and playing as part of the scene, there will be no swelling strings during designated emotional moments. Unless Trent Reznor and Atticus Ross wander on camera and fiddle their dials, there will be no pulsing beat during arousal; no rock track to push this cliché, or soulful song to squeeze that. No lazy manipulative sonic sentimentality at all.
I appreciate von Trier respecting me to feel whatever I feel without being goaded into it by artificial, post-production add-ons. I appreciate the trust he places in a cast he sets to play before us utterly exposed, most notably Nikolaj Lie Kaas as Jeppe and Bodil Jørgensen as Karen. I appreciate the trust he places in Tyche, the goddess of chance for whom the first set of dice were made: trust that the story and its power will emerge in this madness without a soundtrack's cloying artifice.
Should be more of it. More nothing.
Five stars.  – Matt Thompson
If you purchase an independently reviewed product or service through a link on our website, SPIN may receive an affiliate commission.