Blue Chips is a monthly rap column that highlights exceptional rising rappers. To read previous columns, click here.
Name five Boston rappers. Take a second. Stop reading and think about it.
Kudos if you got as far as Guru, Mr. Lif, and Cousin Stizz. (Great shame on your house if you went with Benzino or one of the Wahlbergs.) But unless you're from Boston or a regional rap obsessive, you probably didn't hit the magic (or Ron Mercer) number. While New York, L.A., the Bay, Houston, Atlanta, and other regions have national stars and years of acclaim, most Boston rappers struggle to bubble in their city, let alone beyond it. There are several reasons for this perennial reality, but talent isn't one of them.
"Is [recognition for Boston rap] going to change at the speed we want it? No," says Kadeem. A proud native of Boston's Mattapan neighborhood — an enclave of Jewish, Haitian, African, and Caribbean communities — he's also one of the city's most talented rappers. "That's because we don't have the same infrastructure as New York or L.A. Also, it's a very white city. Hip-hop gets pushed to the edges here because of the population. It's a lot of things in one, but I feel positive. It's just a matter of being unapologetic about hip-hop and what it means to us."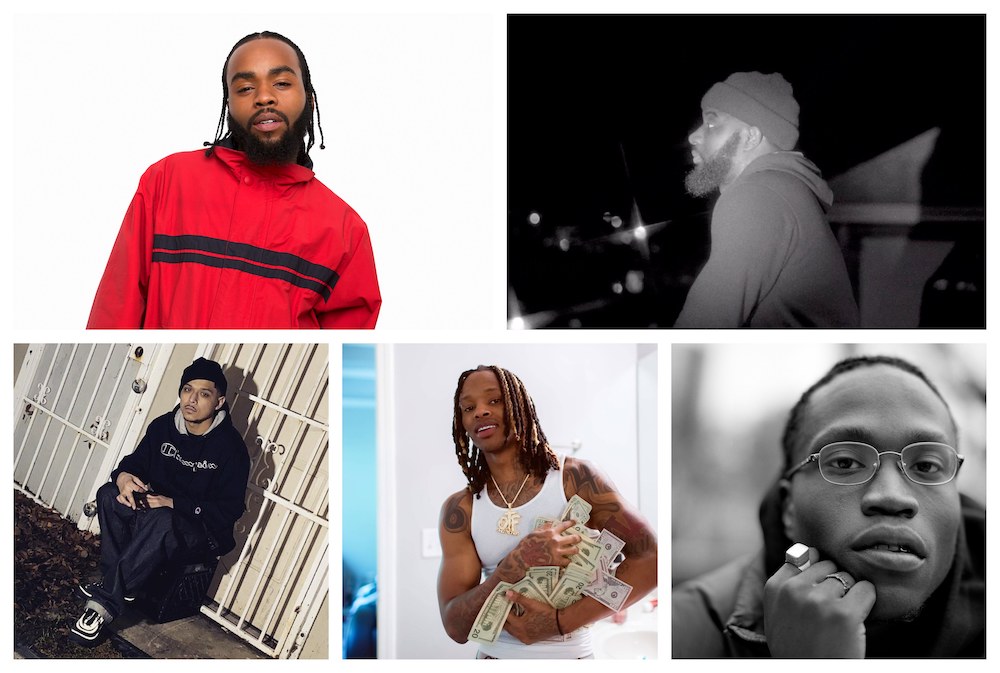 Kadeem's music makes no apologies, offering an unsparing look at Black life in Boston as he chronicles his career and the many forces behind Mattapan homicides in alternately coded and direct verses. Imagine a cross between Ka and Prodigy — the subtle literary precision and concision of the former with the rock-you-in-your-face clarity and pathos of the latter — and you're close to the sound and feel of his catalog.
On April's Who Cyan Hear Must Feel, the 30-year-old sharpens his layered wordplay and vivid imagery to their finest point. Over slow, soulful loops and sparse drums, Kadeem deftly draws parallels between slavery and incarceration on "Resolute" ("Lo said he wanted revenge for our forefathers / When the gavel bang, equivalent to more slaughter") and renders the consequences of hustling with poignant humanity and specificity on "Broken Sticks" ("Free all my blood who got concrete as they living quarters / Palms reach on scarred plexi for estranged sons and dismissive daughters"). Every song, some of which are self-produced, has room for his voice to breathe and his words to sink in.
"Performing is cool, but what really brings me passion is the creation of the work. I get so excited about being clever," Kadeem explains over the phone. Though grateful to hit the road for his recent tour with Boston producers Lightfoot and Loman, he prefers audiences to sit with and analyze his music. "Sometimes when I'm rapping on stage, I'm looking at people like, 'They're not getting the nuance of that.' That's fine, but there are people who have really intimate relationships with my music who will text me [about my lyrics]. I get a lot of satisfaction from that."
Between his 2018 debut project, The Game is the Game, and Who Cyan Hear Must Feel, Kadeem's released his 2019 debut album World Sport and a few short EPs. He approaches each project and verse with the same gravity. There is no wasted motion, nary a song that wasn't labored over until it seemed effortless. In many songs, either subtly or explicitly, he reps Mattapan.
"[Boston rappers] know people know what Boston is, but we want them to know that Boston has hoods. That's why you might hear people say [hoods like] Dorchester, Roxbury, Jamaica Plain, Hyde Park, or South End. We want to make sure we don't feel disconnected from our hoods and that the world knows they exist."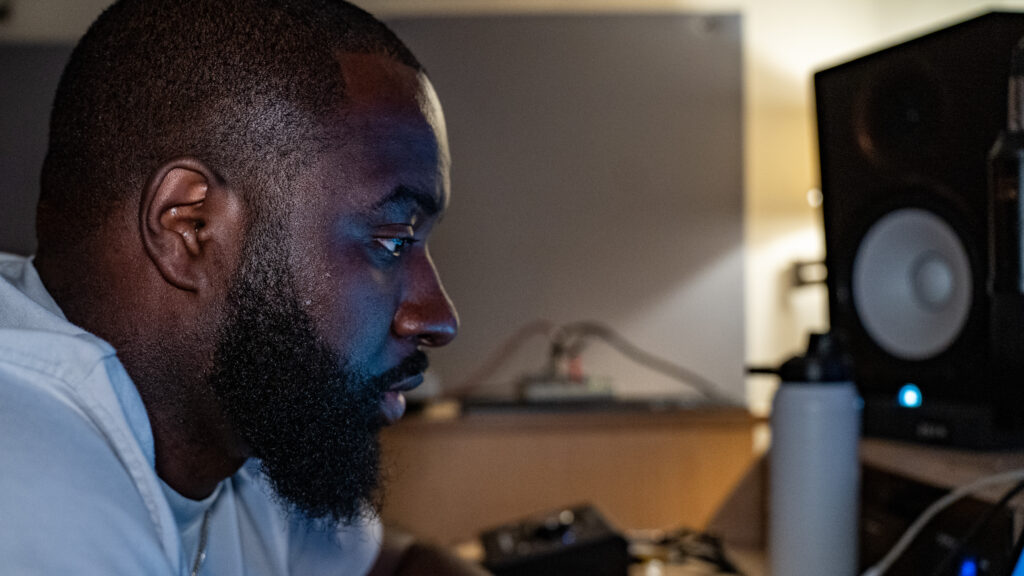 Kadeem was born and raised in Mattapan, the neighborhood's heavy Caribbean population making the area a home away from home for his Jamaican parents. Reggae blared from the sound system at Kadeem's house during backyard barbecues, the sizzling scent of jerk chicken wafting through the summer air. The parties continued at the Caribbean Cultural Center, a local hub for everything from birthday parties and dance competitions to repasses. Dancing on stage and in the crowd, Kadeem looked up to the family and friends selecting records and toasting on the mic, all but ensuring that he'd one day perform.
The functions were necessary reprieves from the family's daily reality. During his grade school years, Kadeem's parents split, his family faced regular harassment from the Boston Police Department (i.e., several violent and unwarranted raids), and the older brother who introduced him to 2Pac and Mobb Deep went to prison. Before and after his brother's incarceration, Kadeem occasionally hustled to supplement his mother's minimum-wage income.
"There's a saying: 'Are you hustling to be seen, or are you hustling to disappear?' I treated it like checking in at McDonald's or any 9 to 5," Kadeem says. "Everything went towards rent, food, and helping my mom out with her crib. The glamor for this shit never really clicked with me. I was doing this shit to get by."
Sports seemed like they might help Kadeem do more than get by during his years at Brockton High School. He played cornerback and ran track, spending the time in between freestyling with his friends. When a lingering hamstring injury ended his track career at UMass Boston, however, he shifted his focus to music. However, finding his sound took years.
In the early aughts, Kadeem recorded over early instrumentals from Los Angeles beat scene luminaries like FlyLo, Samiyam, and Dibiase. He slowly honed his craft while working various day jobs, sometimes hustling to supplement their meager pay. His sound began to coalesce on 2018's The Game Is the Game, around the time he became the resident MC for Nightworks.
A bi-monthly beat night run by Rah Zen, Nightworks became a hub for the city's beat scene and a vital extension of its rap community. When Kadeem released his 2019 debut World Sport, the energy in his section of the Boston music community was electric. Artists collaborated and threw events together while getting recognition and grants from the city. Sadly, the lights went out figuratively and literally during the pandemic. Nightworks shuttered, and Kadeem couldn't push World Sport as far as he'd planned. Fortunately, Kadeem has found stable work as a school administrator of late, affording him the stability to record with more regularity as Boston's rap community regroups once more.
"There was so much momentum in the city [before COVID], from artist projects to scenes to innovations to grants the city developed. 2019 was a big year for that. Everyone's energy was like, "2020 is going to be fire." That definitely came to an abrupt halt. It's slowly coming back. We're trying to get the energy back."