It's been six years since Tragically Hip frontman Gord Downie died at the age of 53, but his brother Patrick continues to learn new things about his older sibling. This knowledge is certainly coming in handy, as the younger Downie has been entrusted with the responsibility of curating Gord's vast collection of unreleased music and work.
Out Friday (May 5) is Lustre Parfait, Gord's second posthumous record of big, bright songs recorded with producer Bob Rock (Metallica, Bon Jovi, Aerosmith) in the early 2010s. Rock previously worked on the Tragically Hip's World Container and We Are the Same.
"It's a labor of love," Patrick says of his newfound archivist role during a video call from his Toronto home. "I want to savor and cherish every part of him. I'm very lucky to have this stuff and to go through it. You see what you can learn and reinforce what you already know about him. You see a consistency and certain motifs that keep coming back and occurring in his work."
But the process is not without its painful moments. "The feeling I'm left with most is like, shit — I would love to ask him more questions about all of this," he adds quietly, looking down at his desk.
Before he died in 2017 after a bout with brain cancer, Gord Downie and the Tragically Hip ruled Canadian airwaves with 13 popular albums and hits such as "Blow at High Dough," "Nautical Disaster," and "Ahead by a Century." Those songs were not only commercially successful, but shaped Canadian identity thanks to their ubiquity in celebratory situations such as hockey games and weddings. Minor success in other parts of the world notwithstanding, the Hip was Canadian royalty, receiving 17 Juno awards and scoring nine No. 1 albums on the Canadian chart. Downie's vocals were at the heart of it all.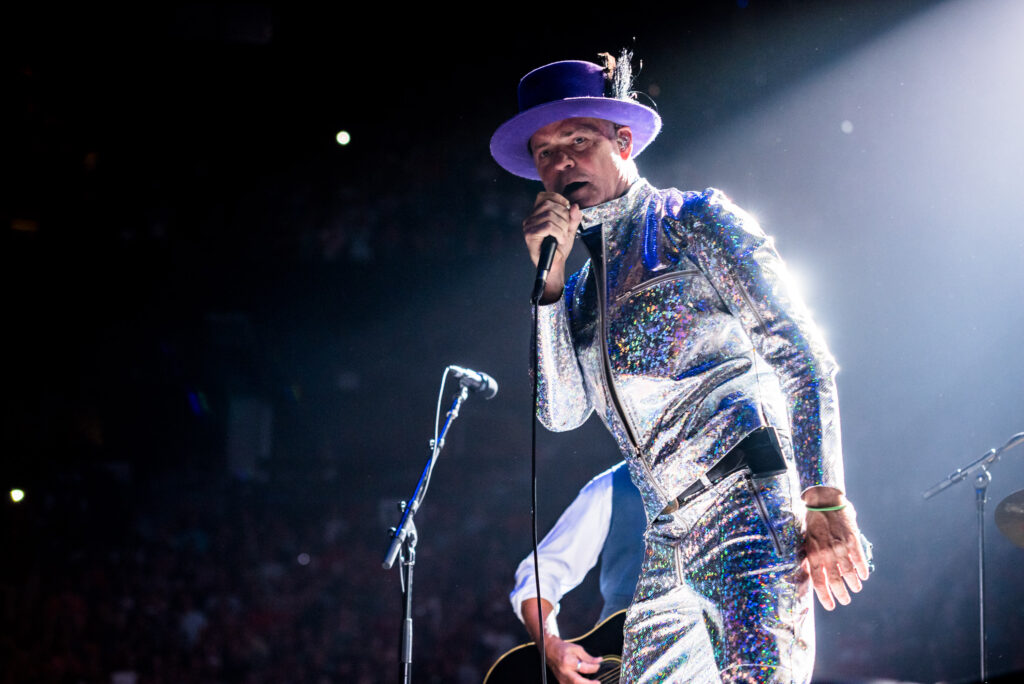 "He was the full package," says Rock, adding that he admired Gord's open and exciting artistic sensibilities. "He could write, he could sing, and was such a performer and presence. Not only was he an incredible artist, but he was also such a nice man."
The material on Lustre Parfait was completed months before Gord got sick in 2016, and Rock admits it has since sat on the shelf because he found it too painful to revisit. "I couldn't listen to these songs for a long time. We were very close," Rock says, shaking his head a little bit. "But before he passed, some of his last words to me were that he wanted these songs heard and out in the world."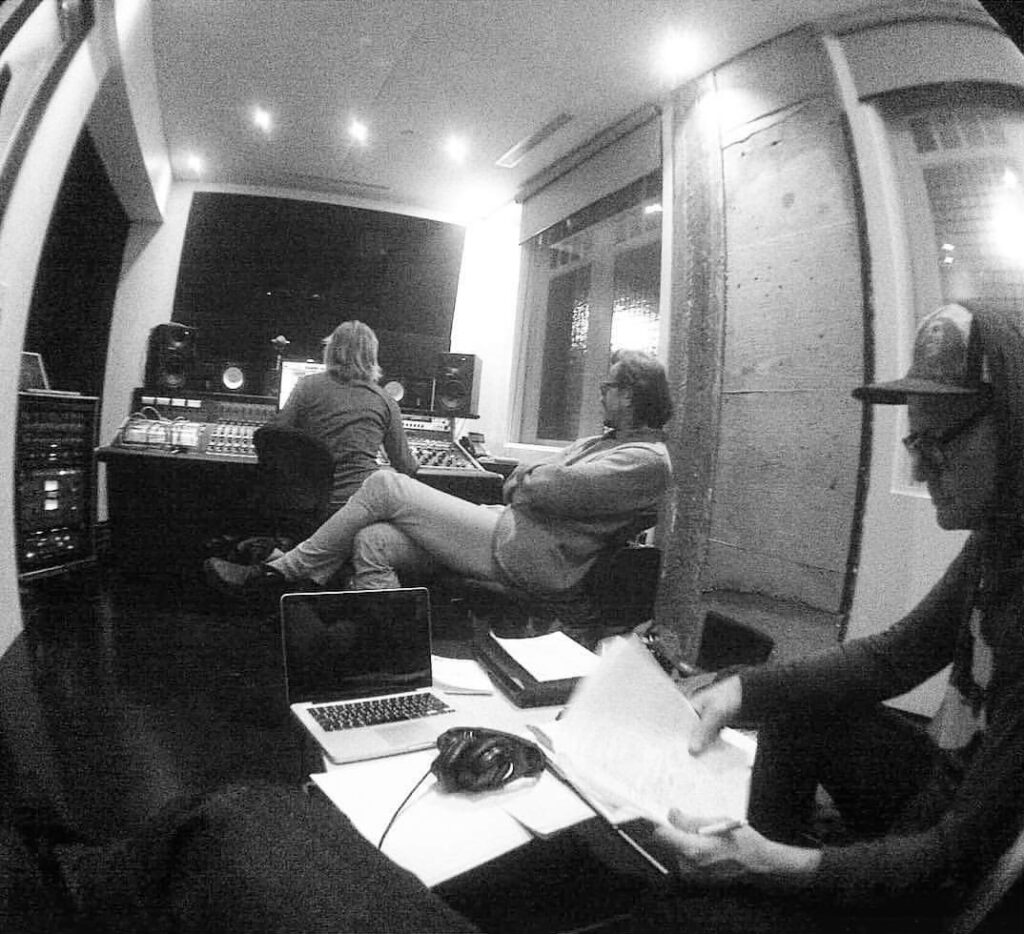 To Rock, Gord is pushing his voice higher and harder than usual on these songs. Patrick concurs, offering, "you can hear all of Gord in there, but I think he's reaching further and testing his range. The songs are very tight … and very complete. In terms of writing, it's up there with all his best. They're big, epic songs and it was a pretty good test for Gord. He would do everything in his power to not just meet the mark but blow the roof off."
The 14-track Lustre Parfait is emotional, and at times electrifying. With Rock producing and playing guitar, and touches of brass instruments adding extra color, the songs are propelled by Downie's pensive, descriptive lyrics ("We rode by like teen angels, with our heads held so high / And eyes heavenward, we don't care, we held hands between our bikes," he sings on "The North Shore").
If Gord had his way, Lustre Parfait may have even been accompanied by a film. According to Patrick, Gord had penned "pages and pages" of an accompanying screenplay in an attempt to complement the bold lyrics and songs. "Somewhere, he was going to figure out a way to make a film around this record," he reveals.
In terms of future archival projects, Patrick says Gord left behind an impressive collection of words and music that have never been heard or viewed publicly before. "Just the lyric sheets alone — it's like a volume," he says, raising his hand high above his desk. "Some songs are two pages and some are 35."
Indeed, another posthumous album could be released in the future, and there's also unreleased Tragically Hip music, but those recordings are being overseen by surviving members of the band. Patrick says the goal will always be to handle this work in a fashion they envision Gord would have approved.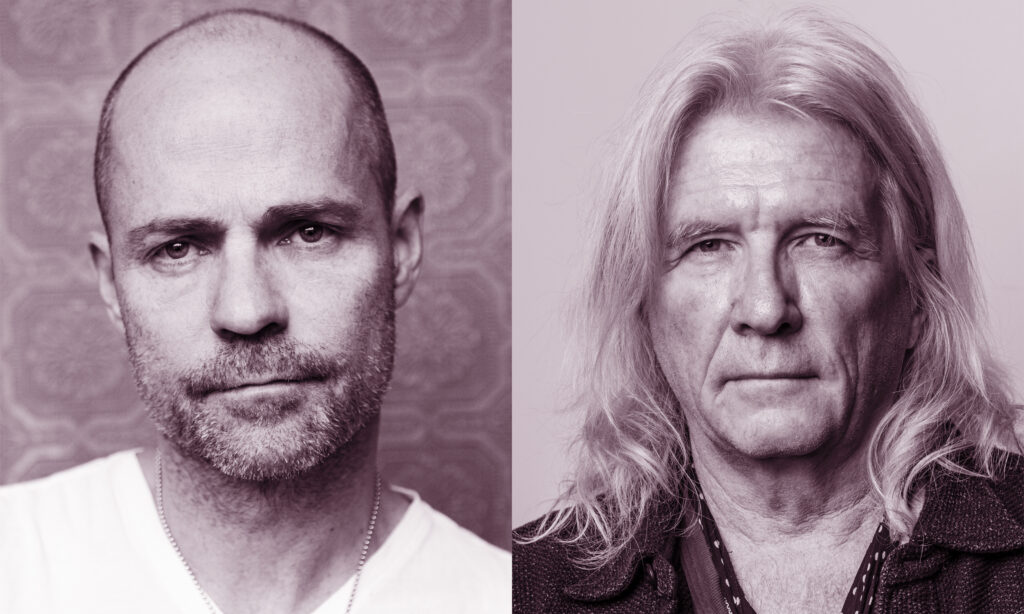 "We try to call up his sensibilities — his process," he explains. "He was a very art-first and art-forward guy, so with all of his projects, we really try to do something that perpetuates more art." The process has given him ample time to think about his brother, and how his music continues to brighten the world years after his passing.
"He was so fucking special," he says. "These songs show how talented he was and I think he would be so excited for people to hear this record."