History has not been kind to Glen Matlock. Actually, let's recast that: other people's histories of the ground-floor punk/singer/songwriter/bassist haven't been too kind. The most famous of these is the accusation that he was unceremoniously fired from British icons the Sex Pistols for "admitting he liked the Beatles" and then having to face down the ignominy of being replaced in the flagship punk band by noted thug/opiate enthusiast Sid Vicious. And 40-plus years later, he bristled at how director Danny Boyle portrayed him in Pistol, the FX miniseries based on guitarist Steve Jones' autobiography. We promise you that Matlock's not the conservative milquetoast you might think he is based on Christian Lees' portrayal.
Fortunately, Matlock has gone far to make sure he's not remanded to Jeopardy-clue status. In fact, there is evidence that he may have been "born cool": one of the first gigs he saw at age 14 was the Faces with the original New York Dolls (with Billy Murcia) and the Pink Fairies opening (later on, he would replace the late Ronnie Lane on the Faces' 2010 reunion tour.)
After his stint in the Sex Pistols, there were bands both promising (Rich Kids, featuring future Ultravox frontman Midge Ure) and stalled (Dead Horses, with Generation X guitarist Bob "Derwood" Andrews and legendary Damned drummer Rat Scabies). Matlock also got to play (at the Rock and Roll Hall Of Fame, no less) alongside American punk legend/New York Dolls member Syl Sylvain and has appeared on records by Iggy Pop and the Damned, in addition to making six albums with his own outfit, the Philistines. His 1996 autobiography, I Was A Teenage Sex Pistol, sets the record straight regarding all the fallacies.
Now, instead of sitting at the end of a pub trading stories of punk's heyday in exchange for free pints, Matlock, 66, is firmly in the present. He's currently a member of Blondie, accompanying the band on its current touring campaign and in the studio. Back home in England, he's been touring in Lust for Life alongside Blondie's Clem Burke and guitarist Kevin Armstrong, playing classic tracks by his previous employer Pop.
Which brings us to the release of his impending new album, Consequences Coming, where his disgust of world politics — from Donald Trump to Boris Johnson and the toll of Brexit — is stridently on display without compromise (there's not a whole lot of subtlety with songs like the title track and "Head on a Stick").
Matlock enlisted a handful of friends to beef up the proceedings, including Burke, keyboardist James Hallawell (Waterboys), legendary Bowie guitarist Earl Slick, Neal X (Sigue Sigue Sputnik), drummer Chris Musto, and guitarist Tomoyashu Hotei, whom he describes as "the Jeff Beck of Japan." It's a good mix of modern rock determination, curious side roads (the '50s doo-wop vibes of "Tried To Tell You"), and deliberate curveballs (a cover of kd lang's legendary "Constant Craving").
Matlock spoke with SPIN from backstage at London's 100 Club during a press conference for Dog Day Afternoon, a July 1 blowout in London featuring performances by Pop, Blondie, Buzzcocks, and Generation Sex, the punk supergroup contraction comprised of Pistols and Generation X members. Matlock comes off a bit distracted and a tad granular in his explanations, and the dodgy transatlantic phone connection isn't helping. But he's dropping both science and shade on contemporary politics, nü-punk, and the people he will never share a stage with ever again — maybe.
"It would be very easy for me to try and form some kind of tribute Sex Pistols band and go out and play all the hits," Matlock opines. "But I don't want to do that. I have no interest in doing that whatsoever. I think you should push the envelope in your particular idiom a little bit, you know?"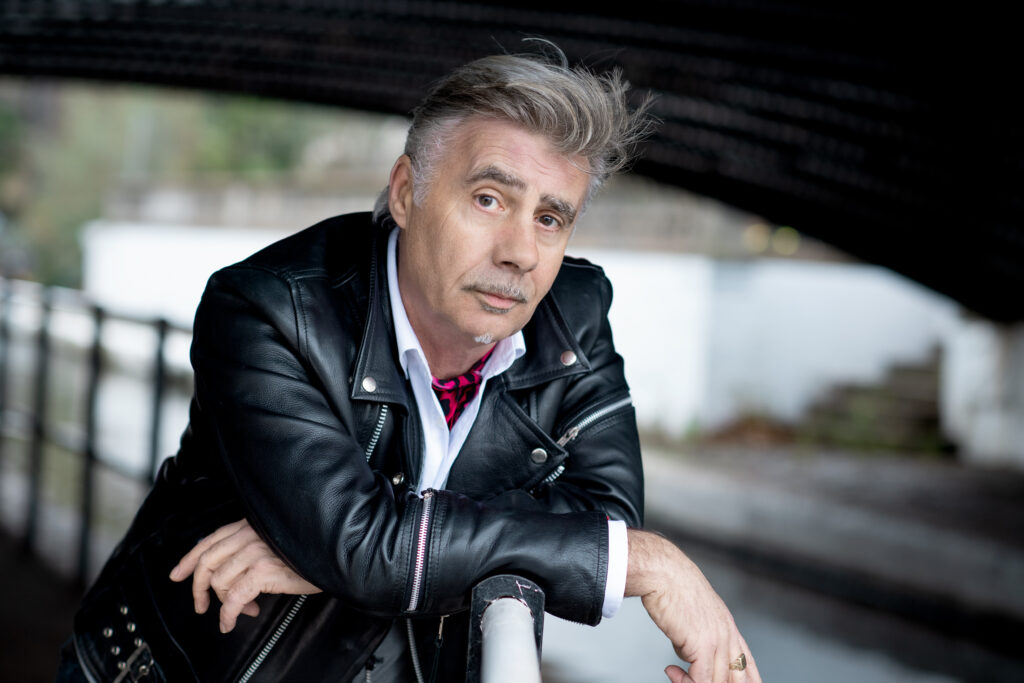 SPIN: Consequences Coming is your first record since 2018's Good To Go. Does the record symbolize where you are now or…
Glen Matlock: Yeah, I think so. It sums it up. The way I tend to end up putting out a record is because I write songs in patches. There's a lot of writing and once you get more than a dozen or 14 songs knocking around your head, you can't think straight, so you need to go and record them.
Lots of [the songs] reflect what's been going on in England under Brexit and Boris Johnson and the ridiculous lurch to the right that was going on with Trump and stuff. That's how songs like "Head on a Stick" and "Consequences Coming" came up. There's just so much bullshit being spoken by people all the time. The whole thing with Brexit later over here was really a right-wing ploy to keep people in their places, and this really buggered up musicians in Europe. People know the whole Brexit ideology is bonkers, and I think it's beginning to be proved right now.
The record is hopefully the total of more than the sum of the parts. You're looking for something a little bit more esoteric than just words, and they're like forever in a conversation with somebody. I'm quite pleased for making a small little record on a budget and I can attract some chums to stick their tuppence worth in. That's two or three cents worth over there.
There are some solid rockers on there, as well as some interesting diversions like the doo-wop track, "Tried To Tell You." What made you want to cover kd lang's signature song, "Constant Craving"?
I just always liked the song. And sometimes when you like the song, you learn the chords and sometimes they are a bit more complicated than you were cut out to do, but you persevere and then you're really proud of knowing the chords to the song. And when you're in the studio, when the snare drum is being fixed or somebody's broken a guitar or a plug has gone wrong, you start playing it. And the other guys say, 'What's that?' And you go, 'Well, it's this song, it's kd lang.' [And the band says] 'Oh, we like that' and they start joining in. They're playing it a bit straight, and I said, 'Maybe sort of lean into a bit more like the Stones doing "Harlem Shuffle" or something like that.' And it started cookin'! I've always liked the lyrics to it. I didn't really realize it is quite a big sort of lesbian gay anthem. But, so what. It's a good song.
I'm wondering about the whole continuum of punk rock where people are now proclaiming it without really being familiar with its history. Do we really believe that somebody like Machine Gun Kelly knows anything about punk? Or did he decide at three in the afternoon on a Sunday morning that he was going to "go punk?"
I know a little bit about Machine Gun Kelly. I think he's giving it a go and he's doing it in his way. With the Pistols, we took loads of different elements from different things — not deliberately, but stuff that you dig sneaks in there somehow. I think good music is a skill of loads of influences. The trick is to make it seem new, you know? Some of these younger punk bands do that a little bit. But what I've seen from Machine Gun Kelly is quite cool. I think Green Day are very open-minded. I think American Idiot was a fantastic evolution coming out in Bush's America at the time.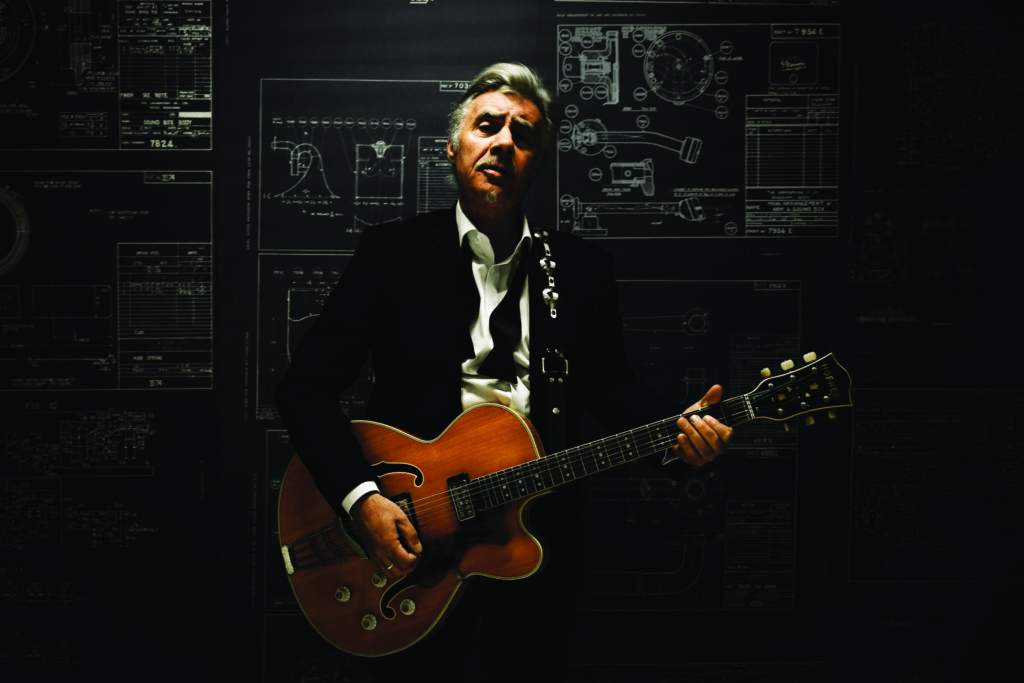 When I was listening to the Sex Pistols, I was made fun of, slurred, or primed for getting beaten up because I liked that band. Then a couple of decades later, Steve Jones tells Record Collector magazine, 'Oh, I love Boston! "More Than a Feeling" is an amazing song.' And all I could think of was the people who wore Boston shirts and went to their gigs used to make my life miserable for liking the Sex Pistols, the Clash, and the Damned. And then recently, with the passing of the Queen, John Lydon acts like the whole sentiment of 'God Save the Queen' was just posturing and didn't really have the venom. After all the legendary talk of 'anarchy' and the rejection of feel-good culture, I feel somewhat betrayed.
The whole thing with John saying that is probably the reason I would never, ever share a stage with him again that I can see. You know, his whole backing of Trump and [Brexit Party leader Nigel] Farage over here. With Steve and 'More Than a Feeling,' it's not a bad tune [but] it's not my kind of thing. The thing is, I got a lot of stick when I was in the Sex Pistols for admitting that I liked ABBA. I wasn't their biggest fan, but at least I was honest about it and it's taken Steve 10 years or more to admit he liked things that are uncool. So, there you go. I think I've always stuck to my guns. But I can understand your kind of confusion.
You would never share a stage with John Lydon again. Is that solely because of his politics?
I should say I've said a wrong thing, because that's probably your headline. I don't know — he's just annoyed me. But I think he's … John is John. He was great in the past. He had these fantastic lyrics and it was almost like Jonathan Swift somehow. You know, A Tale of a Tub and Gulliver's Travels are really quite savage indictments of the politicians of the time. But I think he's lost that quality.
Now, having said that, there's also a great James Bond movie called Never Say Never Again. So there's that side of things. But there's also another good expression: 'Don't hold your breath too long. You might suffocate.' So, I'm sort of somewhere between all of those things with John. I don't think he's … [pauses]. That's funny about John. I don't think he's as insincere as he makes out, and that's probably why I fell out with him first. You know, we've all got horrible things … the slings and arrows of outrageous fortune. You never know what's going on in somebody's life and you have to give people a break. Unless they're trying to run up on you with a gun, which he's not. (This interview took place in mid-March, prior to the April 6 death of Lydon's wife, Nora Forster.)
'More Than a Feeling,' what is it? It's a pop song that doesn't do anybody any harm. So, I can take it or leave it. I think the Pistols or something else which is a bit more heavy-duty, you should get angrier about. But I don't think you should be angry about Boston.
So I'm the one that needs to grow up, is what you're saying?
How old are you now?
I'm going to be 62 this year.
Well, I think you should have grown out of this by now, mate.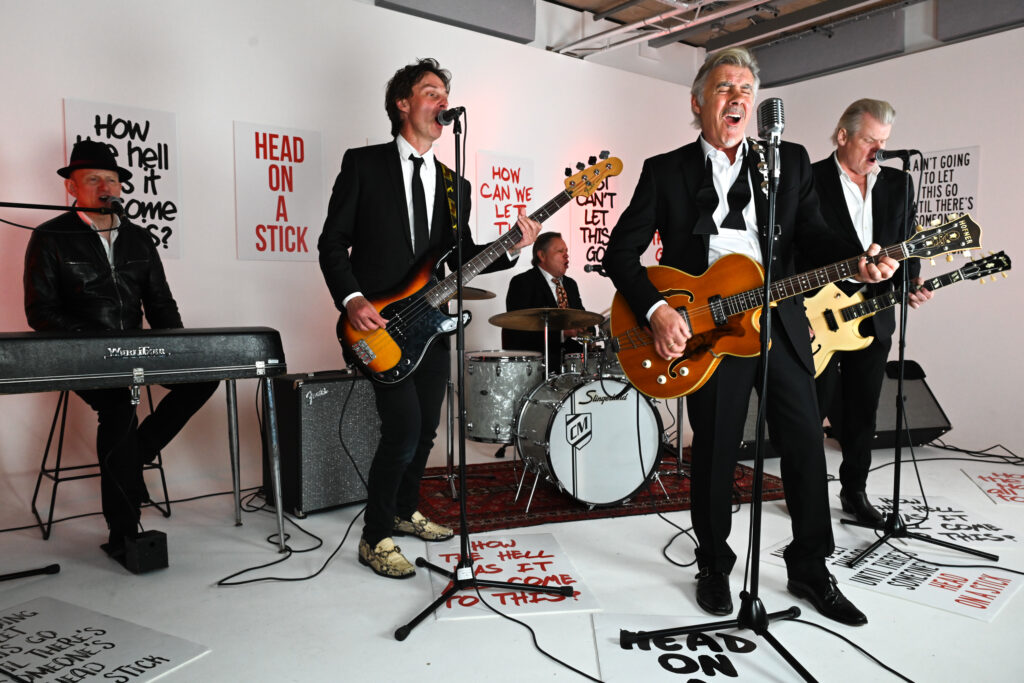 Fair enough. While you experienced things like the garbage worker and miners' strikes and political acts, my reality was decidedly more cultural, with people giving me the side-eye for wearing Pistols or Clash shirts.
I think you should not only wear a Sex Pistols T-shirt, [but] you should make yourself a badge of you wearing the shirt in a picture and wear it when you go out to dinner or your tuxedo or whatever and wear it with pride, like a badge of honor. Not quite like gold, but maybe it might be like getting bronze in the Olympics. If you look at it that way, you'll do all right for the rest of your life. I promise you. I know these things.
Or maybe I should wait until Converse makes a new button and sells them for $25 each or something. (In 2016, Sex Pistols entered a licensing deal with Converse for a line of Chuck Taylors.)
Well, there you go. That's the trade between you and Congress, I don't know too much about Congress …
Converse! The shoe company!
Converse! I thought you said Congress! Well. Okay. But maybe if Congress did it. That would be better! You gotta start lobbying. Now's the time to start lobbying.
I can be a punk-rock lobbyist.
Call up Biden and say, 'Look, Matlock told me to get in touch with you because I got this fantastic idea. Joe — it's a winner.'