With vocal cords as hoarse as ever, Scream VI portends to cement the staying power of a dying franchise's newest pledges, despite being shackled irrevocably to Wes Craven's quadrilogy of popcorn slashers. Hot on the heels of the 2022 "requel" Scream (which obnoxiously tried to eschew its proper Roman numerological demarcation), directors Matt Bettinelli-Olpin and Tyler Gillett take another stab with a sixth entry in the series, which wisely removes itself from the sleepy California climes of the fictional Woodsboro for New York City. But this divorce from certain backbones elements may prove to have as many pros as cons (let no man cast asunder what Wes hath joined together).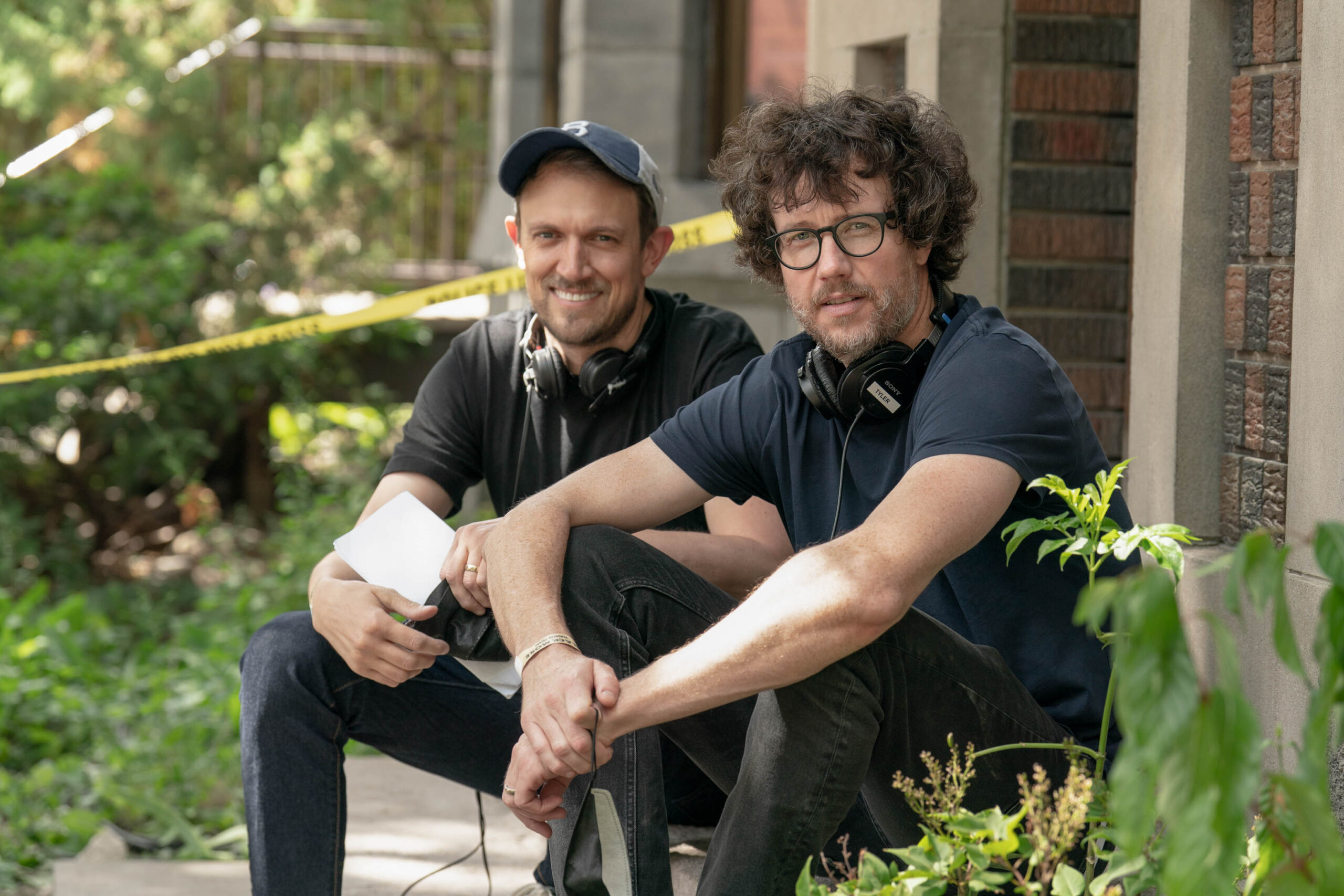 This time around, the latest iteration of the cloaked Ghostface killer takes Manhattan, not unlike Jason Voorhies in the eighth segment of the Friday the 13th films, which feels like a much-needed vacation from the prohibitive logistical repetition constricting every film since Drew Barrymore's surprise death during the prologue of the 1996 original. If Craven's universe too often overcalculated the niftiness of shrewd self-awareness, this smugness at last begins to feel diluted through the necessity of appealing to a younger generation more accustomed to streaming content rather than attending a theater. Although equipped with customary "new" but increasingly vague rules dictating the inane responses of its predisposed pawns, there's a markedly zesty sense of danger in this latest chapter, which unfortunately dissipates exponentially by the time its ho-hum third act twists are revealed. Predictably, there's nothing really new here, delivering yet another routinely banal showdown customarily outfitted with signature exposition for a fanbase forced to embrace an eternally victimized protagonist with worse karma than a Greek tragedienne. The show must go on, at least if ticket sales dictate its life force, and while the screaming may well continue, too much of the same pitch eventually becomes white noise.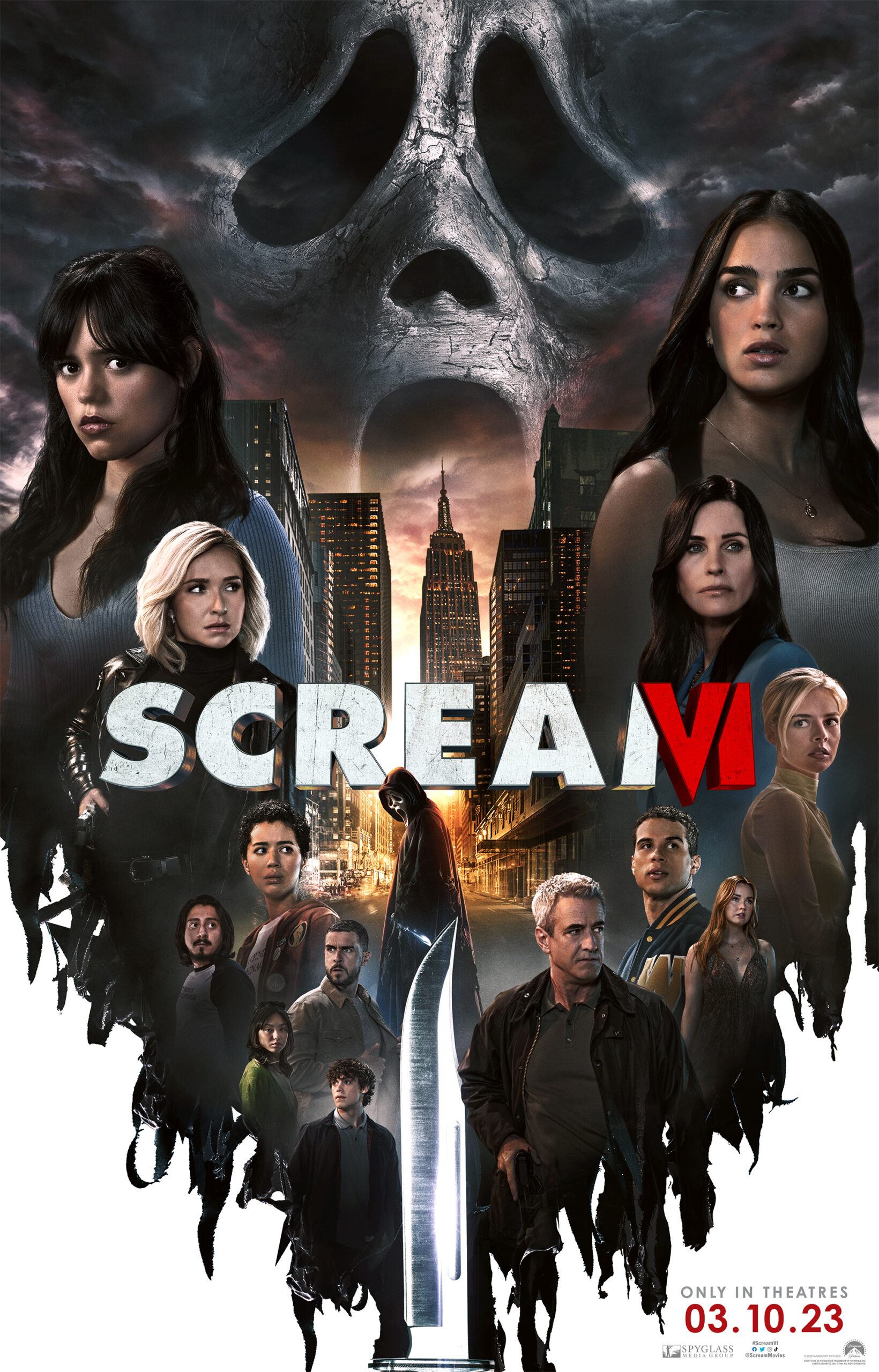 After surviving the latest round of Ghostface killings to plague the perennially blighted Woodsboro, Sam Carpenter (Melissa Barrera) follows younger sister Tara (Jenna Ortega) to New York to keep an eye on her while she attends university. They're joined by the other surviving members of their friend group, Mindy and Chad Meeks-Martin (Jasmin Savoy Brown and Mason Gooding). In the year since their shared trauma, Sam has sought therapy but has only been able to quell the recurrent visions she was having of her serial-killing father, Billy Loomis (Skeet Ulrich). Their brief idyll comes crashing to a halt when a pair of new Ghostface killers are slain in New York, generating Sam to receive phone calls from someone even more malevolent who has now donned the dreaded mask. Suddenly, their newfound friends and lovers, including roommates Quinn (Liana Liberato), Ethan (Jack Champion), Danny (Josh Segarra) and Anika (Devyn Nekoda), are on the suspect list. The indefatigable Gale Weathers (Courteney Cox) returns to investigate alongside Quinn's father, Detective Bailey (Dermot Mulroney). And another Ghostface survivor, newly minted FBI agent Kirby Reed (Hayden Panettiere), announces her plans to assist the imperiled youths.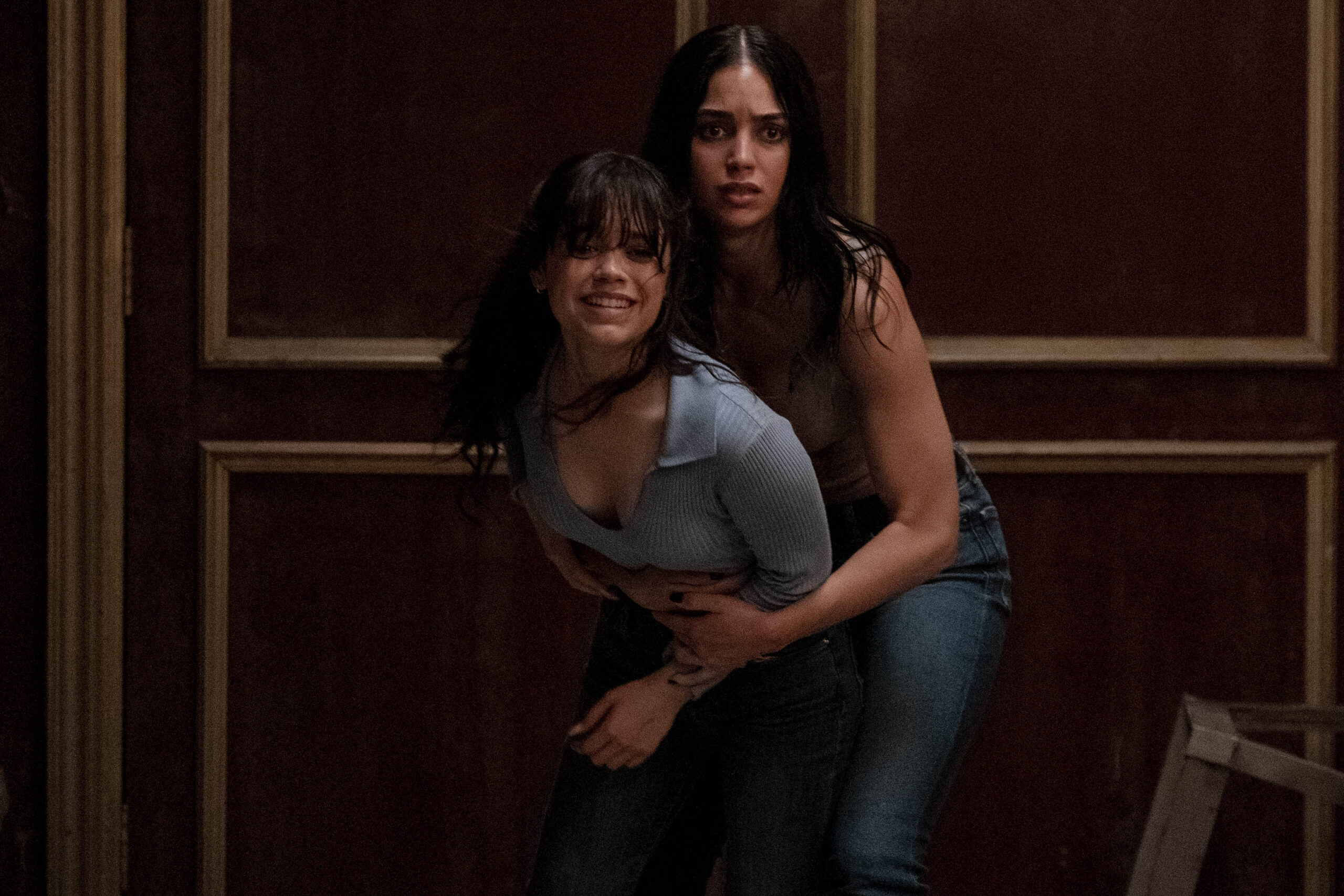 The unavoidable gaping crater at the center of Scream VI is, of course, the absence of the franchise lynchpin, Neve Campbell's Sidney Prescott. Little did we realize how irrevocable the apparent torch-passing was in the previous installment. But as scripted by James Vanderbilt and Gary Busick, they've offered a version with little room left for the eternal martyrdom of Sidney, forever forced to contemplate her position on the unyielding continuum between victim and survivor. It would appear her work as a writer and/or women's hotline operator wasn't fruitful enough to afford a ticket to NYC (she sends her regards, we're told), but it's a miserly sendoff for the '90s scream queen, considering Campbell's asking price was too high for the studio's frugal standards back when Volume 6 was announced.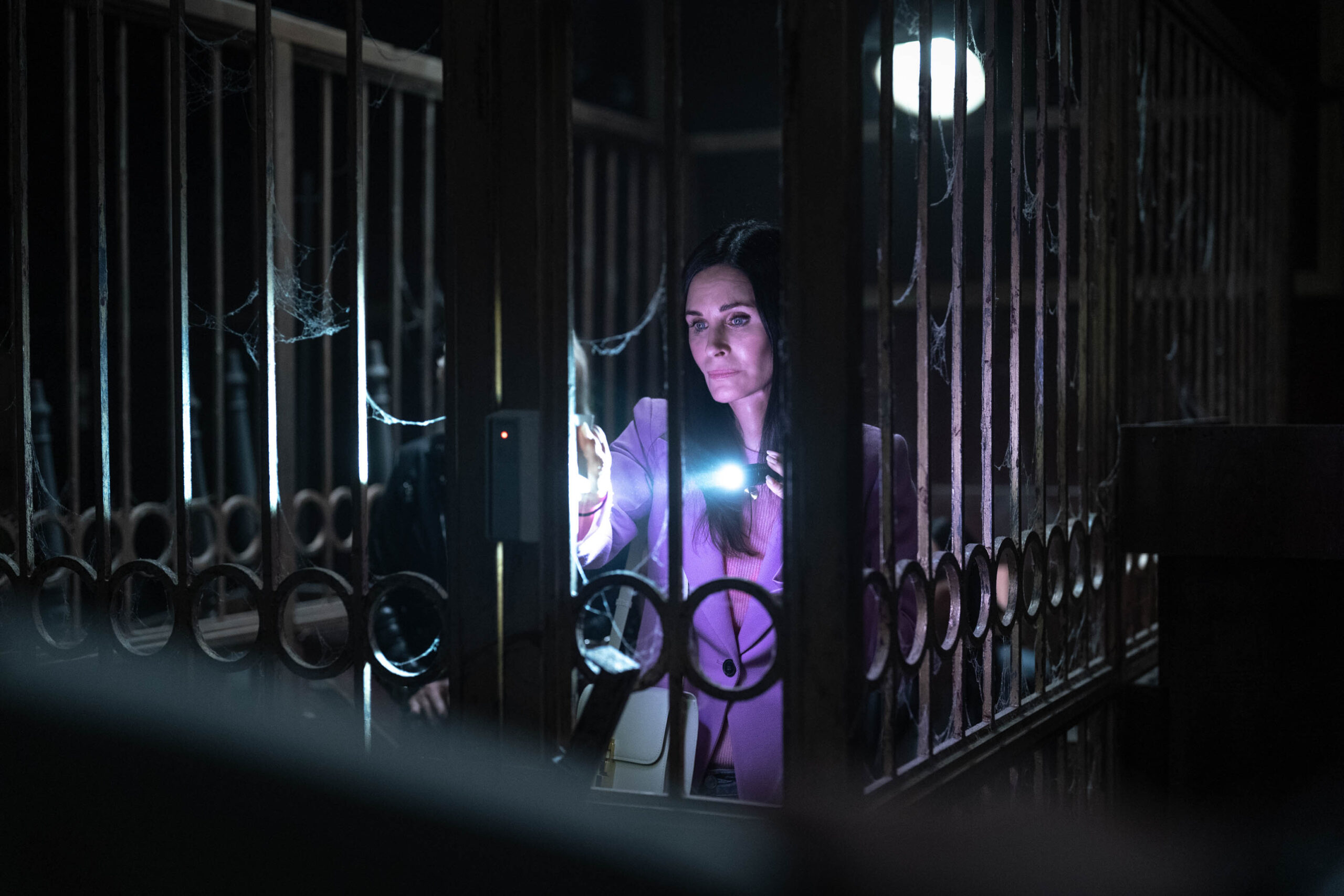 Without Sidney, we're down to the nub of OG legacy characters, with only Cox's media mogul Gale Weathers returning, apparently luxuriating like a spider in an upper East Side penthouse. Her presence, like the offensively stupid narrative, is one of many hapless coincidences that requires a suspension of disbelief only possible for the braindead. But on a positive note, we also get the resurrection of Scream 4's Hayden Panettiere, now an FBI agent from the Atlanta Field Office, who's been tracking the Leopold-and-Loeb-styled Ghostface killers dispatched in the opening credits. Panettiere's energy and charm manages to surpass the treacly trappings of the franchise, delivering one of the most entertaining performances to ever grace this series (Parker Posey's Jennifer Jolie in 2000's Scream 3 still stands as the most pleasurable). In another 10 years, someone needs to write a pulpy leading role for Panettiere as a grizzled, lovelorn professional jostled out of her ennui by combating both men and madness while exploring the bowels of some afflicted metropolis.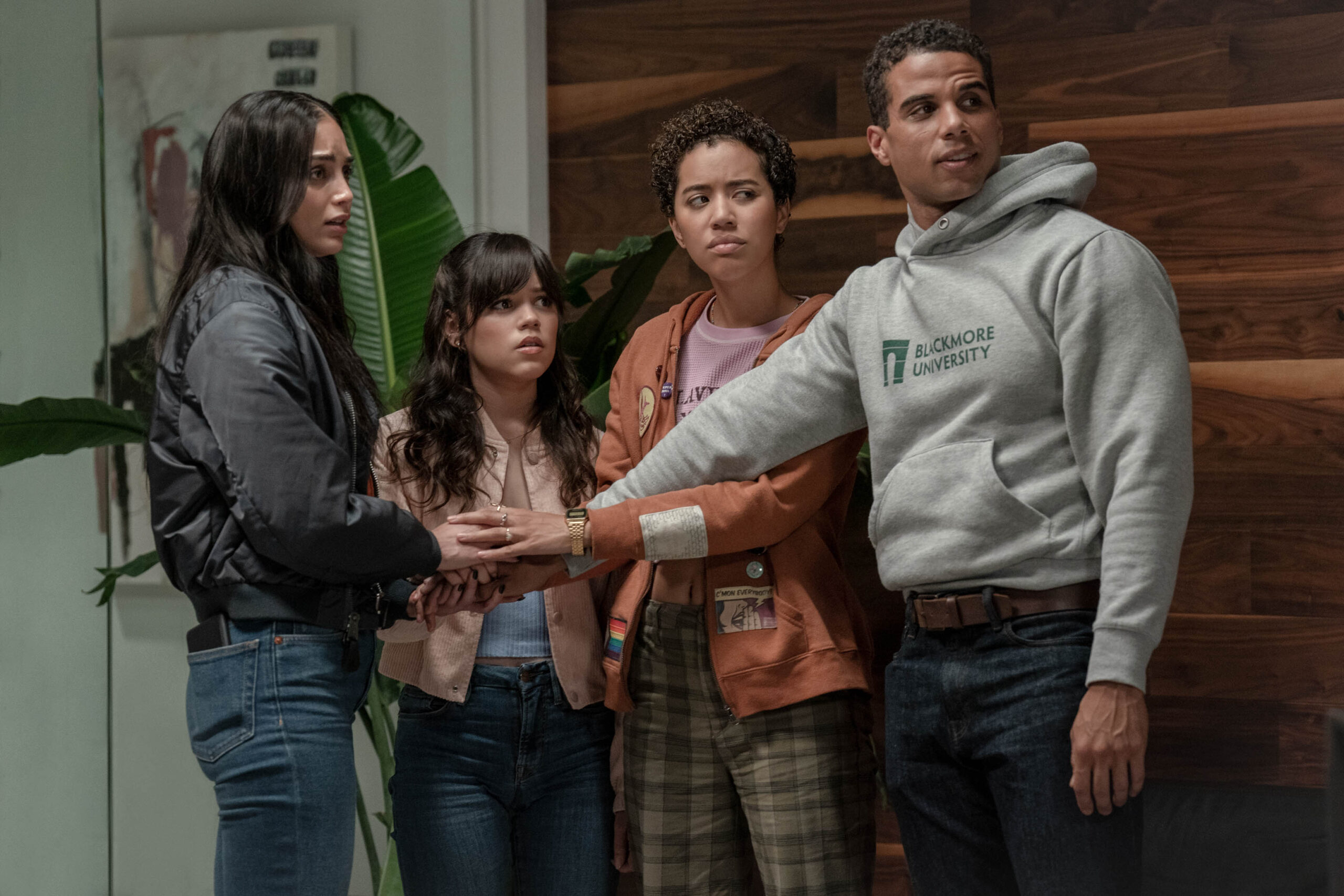 The returning survivors of the last film, on the other hand, have fallen into the well-grooved template of their predecessors. Brown has the unappealing task of keeping the rule rubric alive (although this time around, this agonizingly nonsensical garbage feels more peripheral, if mostly for the eventually revealed motives of the killers), while Gooding has fully outgrown all vestiges of adolescence, which makes an ill-timed romance with Ortega's childlike Tara a bit uncomfortable. Barrera proves, once again, what a likable lead she is, and the script at least allows her a bit more range thanks to her bad seed origins (though the filmmakers are still insistently giving us a de-aged Ulrich to bolster her supposed schizophrenic tendencies, which tends to distract for all the wrong reasons).
For the newcomers, Bettinelli-Olpin and Gillett call in a favor from their Ready or Not (2019) leading lady Samara Weaving to have the honor of the opening kill, despite this feeling a bit routine. Other fresh faces are Liana Liberato, who's been grappling with teenage peril ever since appearing in David Schwimmer's Trust (2010), as well as a doe-eyed but vacuous Jack Champion, fresh off his breakout role in Avatar: The Way of Water (2022). But perhaps the happiest addition is the ever-dependable Dermot Mulroney, no stranger to serial-killer fare (though his demise in 1995's Copycat doesn't bode well for him here), who adds a level of campy gravitas to a performance geared towards teens and/or nostalgia hounds. Unfortunately, for a franchise which has so gleefully broken its own rules only to continually reestablish them through dutiful obsequiousness to a fanbase whose allegiance is hardly discerning, it's too bad Scream VI didn't swing for something a bit more goofy or glorious. Maybe, like this universe's self-reflexive mirror, the Stab franchise, we'll get an installment where whoever's still living goes into space, where no one can hear them scream.