On a brisk autumn night outside a cozy record store in Brooklyn, fans hovered by shop's tall glass windows for a chance to photograph four young Irish guys sifting through drawers of vinyl. That night, it felt like Inhaler was the biggest band nobody's heard of. But that won't be the case for much longer. Because in music, as in life, you never bet against a group of squealing girls waiting in the cold since noon.
Inhaler is the Dublin rock band led by singer-guitarist Elijah Hewson, guitarist Josh Jenkinson, bassist Rob Keating and drummer Ryan McMahon. The fact that Hewson happens to be the son of Bono, legendary U2 rock god, is completely irrelevant to this crowd.  
The band waved and smiled through the glass before doors opened for the meet-and-greet, which was only announced four days earlier. Inside, the shop was brimming with nervous energy as the band sat, Sharpies in hand, to autograph copies of their smash debut It Won't Always Be Like This. The record shot to No. 1 in Ireland and in the UK and became the fast-selling vinyl debut by any band in the 21st Century. They also signed quite a few actual inhalers. 
The event was in anticipation of Cuts & Bruises, their "dreaded second album" as McMahon put it, which arrives on Feb. 17 on Geffen Records. The pressure to deliver another hit weighed on them after landing major slots at festivals like Glastonbury and Reading, and opening for the Arctic Monkeys, which they will continue for a slew of European dates in 2023 before touring the U.S. in March and April.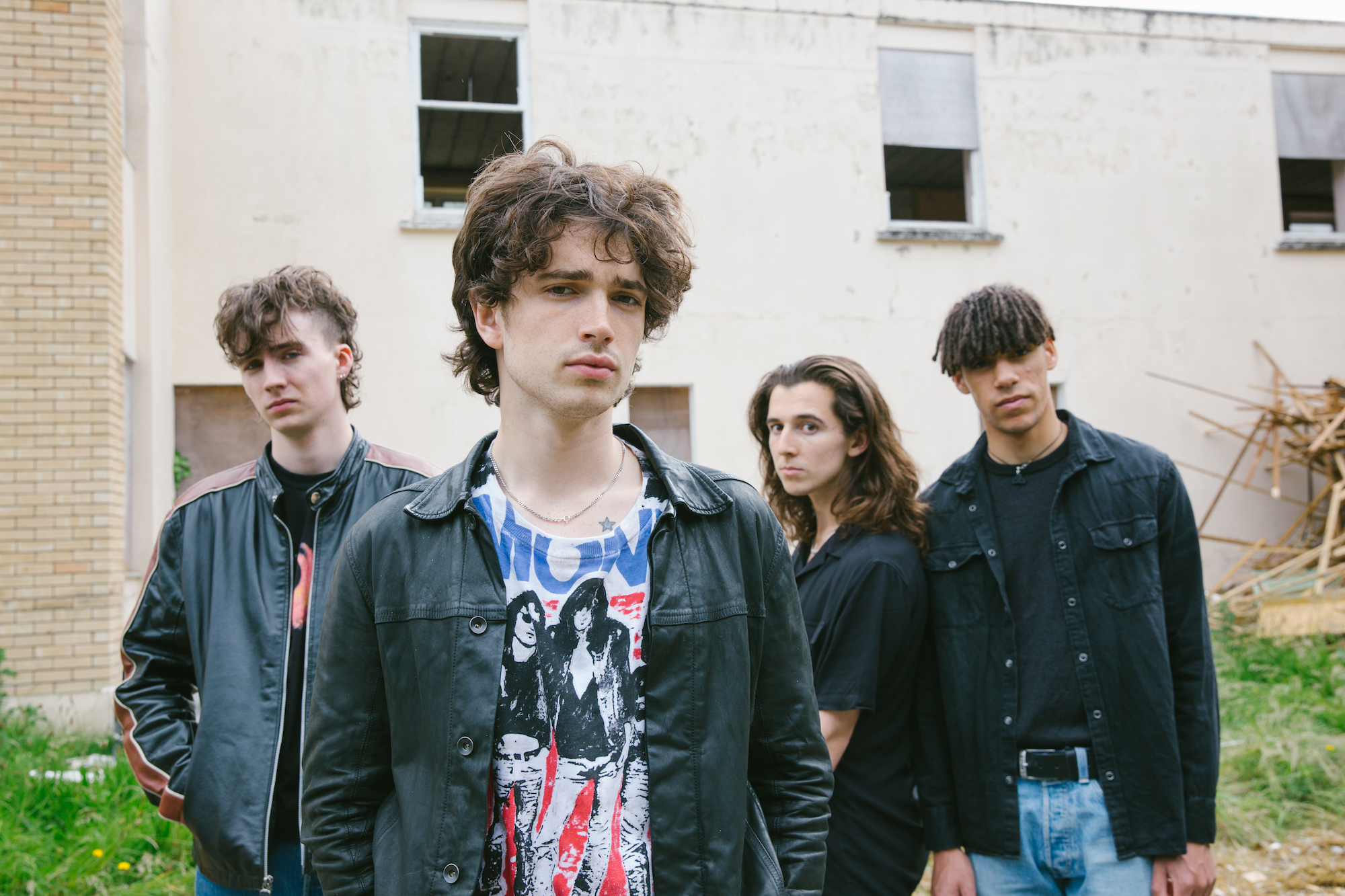 Like the Monkeys, Inhaler is building a reputation for the intensity of their live shows. In the span of a year, Inhaler went from selling out mid-sized venues like New York's Irving Plaza to invitations to play Ireland's Slane Castle, where they will open for Harry Styles this summer.  
"We've passed the audition," jokes the band about touring again with the Monkeys. "They are so tight," says Hewson. "That seems obvious to say but to actually be side-stage and hear the band like that, it was like watching fucking pros."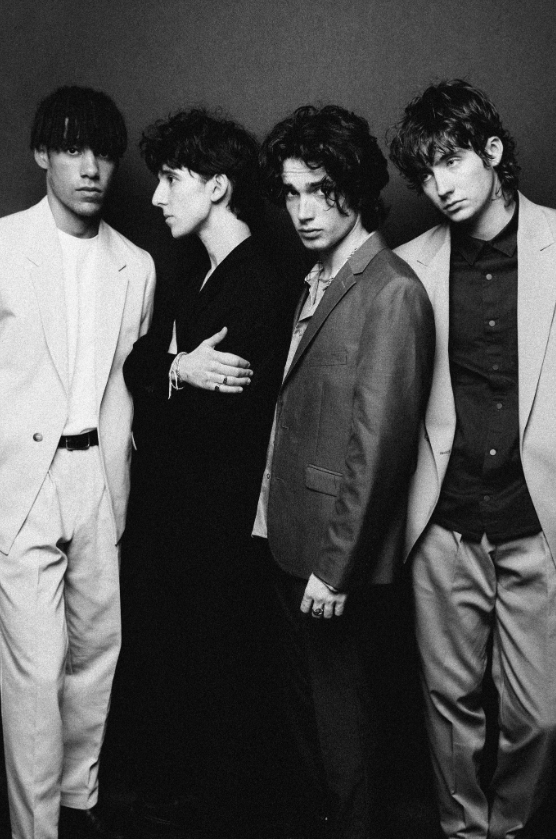 Before the meet-and-greet, the band sits down for a quick lunch where they eat burgers and fries, except for Robert Keating who had the scallops. As they munch on their food, the quartet is excited to discuss Cuts & Bruises. Musically, it's much smoother than their angsty debut. They whittled 40 demos down to the final 11 on the album.
"It was tough [at first], but there was this feeling of a fresh start," says Hewson. "We had the songs from the first record for a long time so having a blank slate was actually inspiring." Some songs like "Now You Got Me" were recorded within an hour. Others came from individual demos that the members wrote and brought to the group.
"On the first record, we were quite young going into it," says Hewson, alluding to the fact they started Inhaler as teenagers but didn't release their debut until 2021. "I think that we were still trying to discover our identity whereas we just knew a lot more about ourselves on this one." 
"We've said that this album sounds a bit more like a band in a weird way than the first album because we wrote everything together in a room on the spot," adds McMahon. 
As a whole, Cuts & Bruises feels more confident and open, with more surprising turns of vulnerability. "If you're gonna break my heart, smash it to pieces/ 'Cause I'm not gonna need it as much as I do right now," Hewson sings on "If You're Gonna Break My Heart." That's not to say Inhaler went soft. Songs like "Love Will Get You There" capture the brittle thrum of early 2000s bands like the Strokes. Inhaler's Day Ones will devour "Dublin in Ecstasy," a beloved cut that drove their early shows into a dancing frenzy when Hewson sang: "What are you thinking my love, there in the arms of somebody?" 
That's the kind of fan appreciation that sets Inhaler apart. Their compassion was especially apparent when discussing a serious incident at their Manchester Academy concert last October. After the show, it came to light that many Inhaler fans — mostly young women — were sexually assaulted and drugged during the concert. 
The band read the stories on social media and are still heartbroken over it."It's absolutely disgusting and we don't stand for any of that shit," says Hewson. "We got the police involved immediately." 
"We do not take this lightly," adds McMahon. "Gigs are meant to be an enjoyable experience for everyone, especially when it feels like music's the only thing left that we can actually trust."
Two weeks after the Brooklyn meet-and-greet, Inhaler were back home for two sold-out shows at Dublin's 3Olympia Theatre. Fans camped out for hours for good spots on the floor. As the clock ticked closer to showtime, there was joy everywhere you looked, from the lip of the stage to the velvet-covered balconies. 
The lights went off and it was showtime. Onstage, the band seems nothing like their casual vintage-tee-wearing selves. They strode into the light as Breakwater's "Release the Beast" shook the air. The crowd surged when Inhaler kicked into the set. The fans knew every single lyric — including to the songs that had not technically been released. 
As McMahon said over lunch: "Hopefully it just ends up meaning something, whatever it is, to as many people as possible. And if that happens? Great. Because it might mean that we get to keep doing this." This is just the beginning.