Dropping out of music school in the middle of a global pandemic might sound like a bad idea, but for Lizzy McAlpine, it was the opposite. After completing two years at Berklee College of Music in Boston, McAlpine decided to leave homework behind and focus on just releasing music instead. Most importantly, she wanted to release songs she wanted to release, not the one her followers on TikTok were obsessing over. "I feel like I have a love/hate relationship with TikTok," she laughed during a phone conversation. "It's definitely weird at times and can be hard to navigate or understand. The videos that I post that I think are stupid are the ones that do the best, and that's really strange."
One example is "You Ruined the 1975 for Me," a super-viral TikTok video with close to 2 million likes that McAlpine posted off the cuff, a somewhat petty reflection on how a band can get inextricably tied to one person, and how much that tie can hurt when they're no longer in your life. And though the internet fell in love with McAlpine, sitting on her bathroom floor, riffing about an ex and Matty Healy's music, that song doesn't represent who she wanted to be as an artist. "cmon just finish it <3" reads one of 25,000 comments under the video snippet, this one posted as recently as March 2022. McAlpine's response? "no<3" — and she's still never released it.
Instead, she gave the world her de facto debut album, Give Me a Minute, in August of 2020 as the pandemic shut down schools and offices, and left most people feeling way more isolated than the increasingly digital world had already made them feel. Technically preceded by an eight-song EP called Indigo released in 2018, McAlpine's album resonated deeply, mostly due to her knack for unraveling the more twisted, difficult feelings we all face, and laying them out directly in terms that are poetic in their simplicity. "Pancakes For Dinner" became a streaming hit, Phoebe Bridgers praised her music, and McAlpine moved directly into working on new material instead of attending classes in the fall.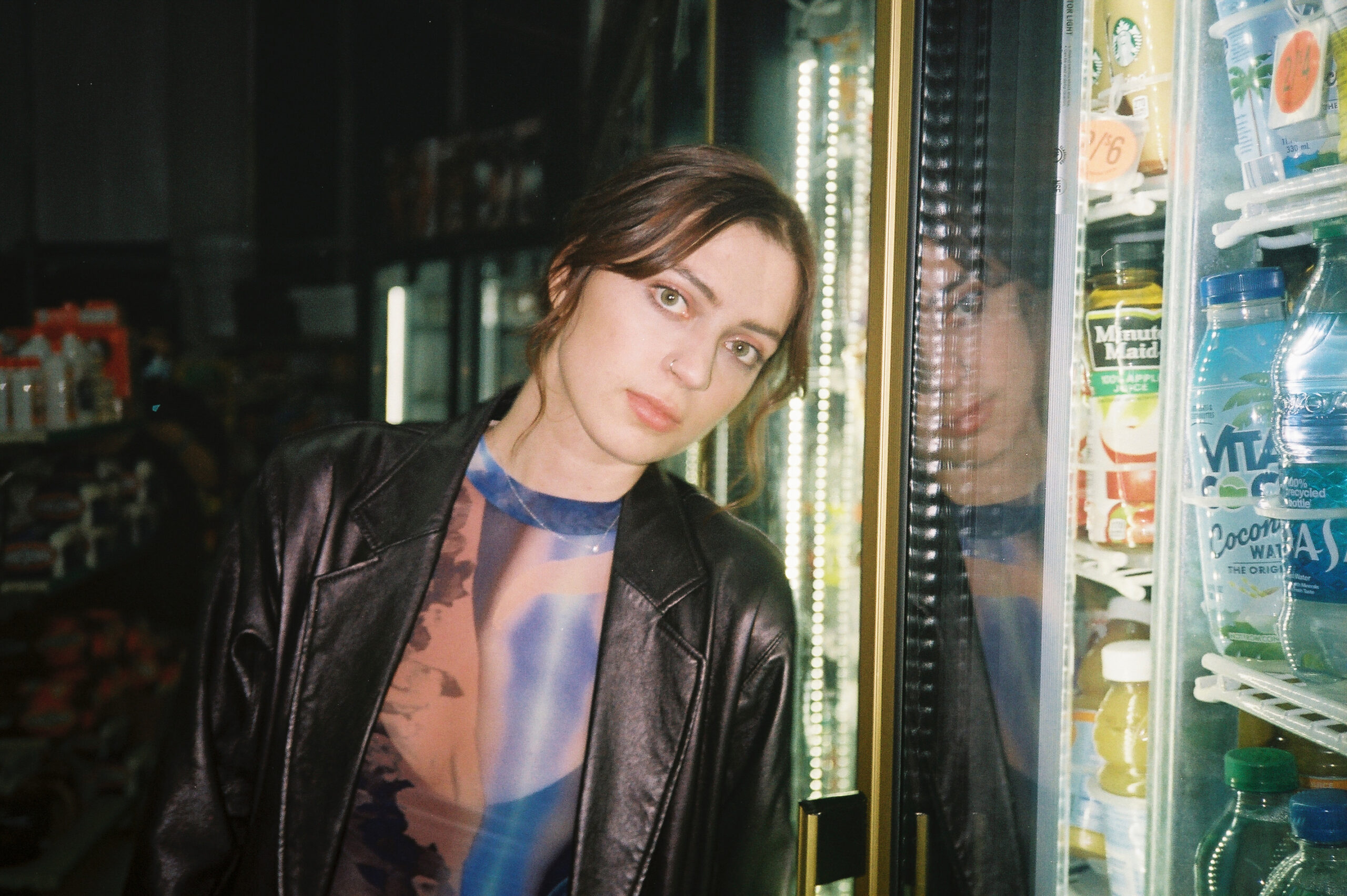 "I hadn't listened to [Phoebe] until right before Give Me a Minute came out," McAlpine says. "But she slid into my DMs like a month after the first record came out and was like 'I love the record, I'm a big fan.' And I was like what is happening? It was really wild. On this new record we referenced Punisher a lot, just because Ethan Grushka's production is so fantastic we used that as a base." Listeners will hear similarities between the two artists, as they both tackle life's tougher moments with a solemn fearlessness, hushed vocals, and folk-pop instrumentation.
In that same vein, Finneas is another like-minded artist who was also a fan of McAlpine's work — and, eventually, became a collaborator as well. "With Finneas, I literally just DMed him and told him I thought he would sound really good on the song," she says. "And like five minutes later he was like 'Yes, send me the song. Here's my number, I'm so psyched.'" Their collaboration, "Hate To Be Lame, became one of the standout tracks on Five Seconds Flat, and Finneas even invited McAlpine to perform it with him at Coachella last month, an experience she can only describe as "surreal."
Though her decision to leave college when she did was the right one for McAlpine, that doesn't mean she knocked the process. Berklee was where she met her closest collaborator, producer and instrumentalist Philip Etherington, and also gave her a community of fellow artists and music lovers. "The best thing that I got out of Berklee was the people that I met," she says. "It's really good for making connections and meeting people. I'm very glad that I went, I met some of my best friends. I think it's important to make connections, especially in music, and music school can definitely help with that. I don't think you necessarily need to learn about songwriting to be a good songwriter. You can just write songs and you don't need to go to class for it."
Perhaps now that she's delivered Five Seconds Flat, a 14-track collection of songs that all easily eclipse that TikTok snippet, with wider scopes and much more nuanced reflection on how a relationship's the failings is the work of both people, fans will focus on what this young artist has always been telling them — she has so much more to give. "With every project that I make, I'm growing in some way," she says. "As a human but also as an artist. Making Give Me a Minute, we were just in Phillip [Etherington]'s tiny apartment in Boston, and we did most of it remotely because of the pandemic. With Five Seconds Flat, we had more time in his studio, working just us two. I wanted it to sound way different, so we were experimenting; it felt like we were growing together. That's why I love working with Phillip, we've been working together from the beginning."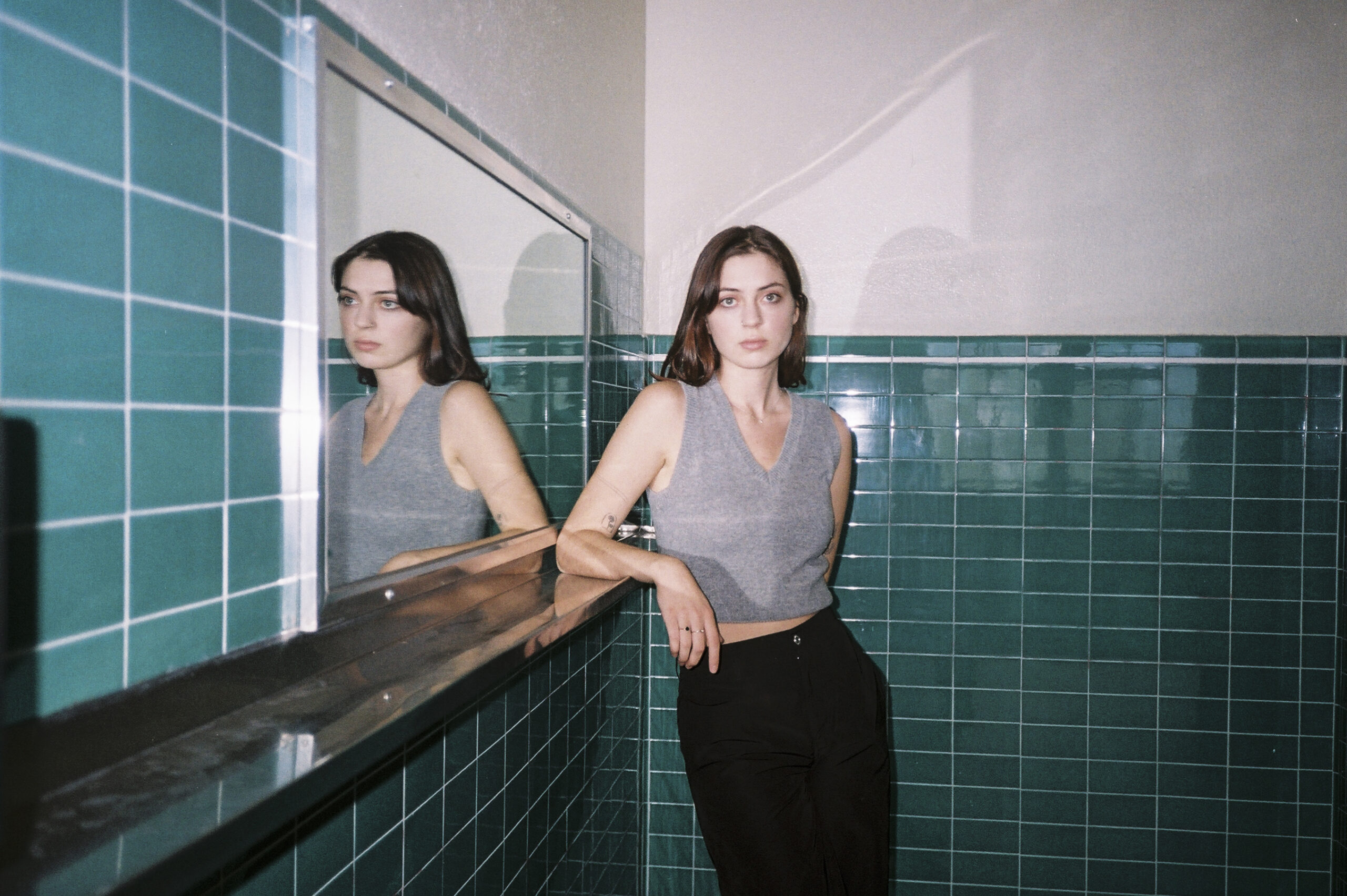 For new listeners, both of McAlpine's albums are well worth a spin, even if Five Seconds Flat sounds like the logical continuation and expansion of her sound on Give Me a Minute. McAlpine says she went into the process steering toward an indie rock sound, but in the end, the songs did what they wanted to. "I went into it with the idea that it would be indie rock," she says. "But as we started making some of the songs I was like 'Ok, not all of these fit into that category, so lets just make the songs how they're meant to sound, and at some point they'll all belong on the same record.'
Another element that helps bring all the disparate songs together, aside from McAlpine's signature soft-spoken vocals, is a short film that she made to accompany the album. "I really like storytelling and scriptwriting," she says. "So to incorporate that into my music was a huge thing for me. It was very fulfilling." The next stage in her evolution is live performances and touring, elements that were understandably put on pause for an artist who broke out during the pandemic. Now that Five Seconds Flat is out in the world, McAlpine is embarking on a sold-out tour behind her new album. But don't hold your breath for a certain song to make the setlist — instead, listen for new standouts, and keep an open mind.