In this ongoing series, DJ and mental-health advocate Alex Wagner shares stories and inspiration to create awareness.
It was mid-50s out in the crisp Pacific Northwest air.
Discolored hands carrying bags of groceries in the cold, a washed, dull look splashed onto my face.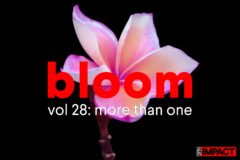 Between point A and point B, I felt alone.
It's challenging to fit into much of anything when you walk on a tightrope wearing neon blue and sequin, I murmured to myself.
As Broadway crested its peak, I wondered if I had plateaued.
I had a myriad of tiny conspirators passing through clamoring for the captain's seat to my day.
I sighed, hoping to myself that a deranged criminal would come to shoot me, making my desire to die not my fault, merely my beneficial coincidence.
For all of the solutions in the world, for all that we are capable of, we are still human and can have thoughts like these.
More passive, with no plan, no timeframe.
A feeling of wanting to die, but nothing more than a thought.
These moments are valid.
They need not summon a chorus of sirens and throw your life upside down; they can have as much, or as little, bearing on your day-to-day as you'd like. It depends on how we observe them.
If we listen to them and respect them, they can guide us on how to improve our overall well-being. We can play a little game of historian and understand where they came from and why – if needed.
Suicidal ideation is a more familiar reality amongst adults than we care to acknowledge; its roots are often planted in an experience when the mind earlier explored the exit.
The Things They Carried by Tim O'Brien discusses the invisible weight of emotional traumas that many of us possess through the lives of Vietnam war veterans.
Ironically enough, when I read this book in high school was the first time I thought about suicide, about wanting to die.
I recall writing an impassioned essay about the novel to the tune of Blink-182's "Missing You".
A gripping event, is it not? The idea of shaking hands in a flurry at the keyboard, pouring out my laments to the voice of Tom DeLonge.
There was something about the low-strummed guitar and snare rolls. They felt like a cradle woven by my ears, laced around me to help me come to lay somewhere else. Its melting progression and slow curls upward let me write from sorrow with ease, in a comforting way.
Peace when the pain was on the tip of my fingers.
Writing of my existence that felt like bricks dragged through the mud on industrial rubber bands that were bound to snap paired well with pages of storied scars.
As a sixteen-year-old who had experienced significant upheaval in their home life, I felt displaced, untrusting, and worthless.
Thoughts of wanting to die were daily. However, I didn't have the same tools I do now back then. These thoughts became all-consuming, festering underneath my skin and coursing through my veins.
I began to develop a plan and timeframe as I figured out how to orchestrate the demise. As a Crisis Counselor for Crisis Text Line, we are taught that these elements comprise a risk assessment – if all of the boxes are checked within an immediate timeframe, it is worth signaling to others.
At age 17, I'd begin to place pills in my mouth to short my heart, only to be saved by a phone call with a friend.
I did not have much context or prior experience with the new depths of emotion I was experiencing. The model of life I was running through was not of the majority at a private catholic high school.
It seemed planning to die was the course of least burden to everyone, for at the time, the weight I carried upon me, in my eyes, was thrust upon others too.
Give me one good reason not to do it
(Because we love you)
So do it,
King's Crossing by Elliott Smith played on repeat for me, hour after hour.
I can remember the feeling of sony headphones over my ears while I looked out the window in Clackamas, asking myself when it would all stop.
It's understandable for the brain to go this far at this age, seeking resolve on our terms. When it appears all other options are exhausted, what else is there?
Teen suicide rates have gone up significantly in the past years. UCLA Health recently reported that nearly 20% of high school students seriously consider suicide – above the 12.2% national average of adults.
Thoughts at that age can have detrimental consequences. The longer the thinking goes on, the more it is nurtured in the shadows, and the more it teaches the youthful brain that suicide is an apt door out.
It is alarming that one-fifth of student populations consider suicide as the best course of action.
Uncomfortable conversations that are never had can kill us.
You might hear folks like me talking about destigmatizing the subject of mental health and feel that it is and is all over the news. Still, if it genuinely was destigmatized, we could probably catch many of these students before they begin to consider suicide seriously.
Unfortunately, I wish I had a list or a series of answers that could quickly showcase a solution to this rising issue, but I do not. The best thing someone like me can do is put a flashlight on it from my own lived experience.
Talking, and listening, are two of the most extraordinary things I can urge us all to do.
It's a service to teenagers and adults for the past couple of years trigged that teenager within several adults.
Listening to an episode of To Write Love on Her Arms, guest Ashley Holstrom discusses how suicidal ideation (reported) has doubled. Like me, she has had suicidal ideation pop up in some form since she was 16 years old.
So what can we do in a situation where the passive wish to die whispers in your ear?
It takes a little bit more thought than I'd like at times, but I am happy to share how I get away from the 17-year-old me and find power in how present-day Alex can overcome this line of logic (or lack thereof.)
That line "because we love you" from Elliot Smith is one of the first places – an external check on my reality. Opening up about moments when suicide has crossed my mind allows me to isolate the thought and see around it. Like gravitational lensing, I can see curves of light around pits of despair, all of the friends and family who care about me.
These people who I so deeply respect would not be around me if they didn't find some sort of value in my existence.
From the external, or if I cannot first access that external check, I will ask myself how the day was before. I trace my steps to discover, potentially, where the shift took place and why.
I then ask myself, once identified, what elements of this state I have control over. Which pieces of this puzzle are merely figments of the past, and which ones are present.
Nostalgia can be a lethal drug in our darkest times, returning to past weakened states. Suicidal ideation is a portal to places in time where I was not who I am now. Recognizing this, viewing the entry of the doorway, brings me the chance to gather the willpower to close it.
Some days this process can go quickly. Other days, it might take curling up in bed with a television show as it slowly passes by.
The most incredible tool I've found yet toward working through moments of suicidal ideation is communication with myself and others.
Context can be significant – helping your close friends clearly understand where you are in the scheme of things is vital. When I bring up suicidal ideation, I walk through the fact that I do not have a plan, means, or timeframe to kill myself. I simply had a thought.
Communication is power.
Our emotions, our complexities as humans, range on such a vast spectrum.
Suicidal Ideation can grow into something more when we do not define it, give it a voice, instead of letting it break out into a chorus of its song within us. It can distort and twist our perception of reality, re-organizing atoms into chains of doubt.
In one session, my counselor simply told me, "It is just a thought."
I have the power not to let suicidal ideation take me back to my weakest moments.
I reclaimed my power by realizing it was simply a thought. I remember that I have accrued many positive coping mechanisms, strategies, and tools over the span of years to live a healthy life.
I can tell you firsthand that the more I have come to see these moments and speak about them, the quicker they go away.
Sometimes it can take me a little bit to get there to the "okay" from the thought. That is okay.
If you are around those 13-18 years of age, please have chats with them. Speak from your own experience, your own darker moments.
Even one conversation could change their life and help them as an adult by mitigating the frequency of suicidal ideation.
Returning to the adult – one tiny dialogue with ourselves can change our own lives.
Remember: It is just a thought.
About the Author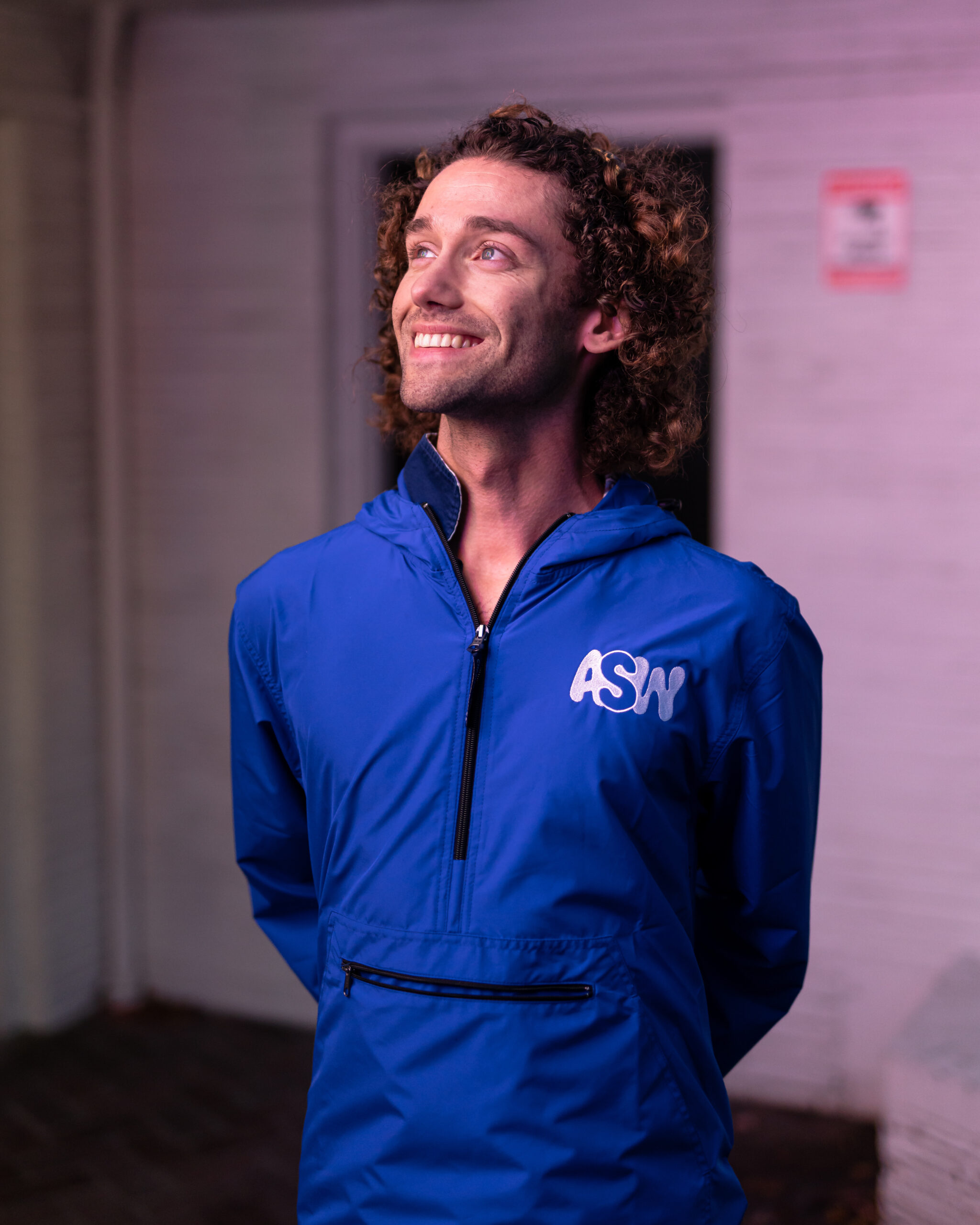 A dance music producer, singer, and songwriter, Alex Wagner (known by his music project ASW), was called an emerging artist to watch by DJ Mag in September of 2021. Currently signed to Tommie Sunshine's Brooklyn Fire Records, he has also had multiple releases on Atlantic Records, remixing artists such as Galantis.

As a crisis counselor for Crisis Text Line and certified peer counselor with the state of Washington, he has organized multiple mental health awareness events called "Grooving for Good" leveraging the power of music and the arts. He currently resides in Seattle, Washington. You can follow him on Instagram at @asinglewave.