Mike Leonard, the singer/songwriter/guitarist of the Bleeding Hearts still remembers one of the last times he saw Bob Stinson, the late, great founding guitarist of the Replacements and for a short stint, Leonard's bandmate in the Bleeding Hearts and roommate.
"He was sitting by Lake of the Isles [in Minneapolis]," Leonard recalls in a recent phone interview, in which he brought along bandmate drummer Pat McKenna. "He was listening to the record on a Walkman and he was like, 'Why doesn't she just put it out?' He wanted it to come out."
Nearly 30 years later, Stinson will finally get his wish. Bar None Records, in conjunction with Fiasco Records, will release The Bleeding Hearts' Riches to Rags on Record Store Day this weekend. Initially, it will be out on limited edition red vinyl before later appearing on streaming services on June 3.
(Also available on Record Store Day is Unsuitable for Airplay: The Lost KFAI Concert, a two-LP set that captures Stinson with the Replacements in January 1981, in one of the earliest soundboard recordings of the band. The recordings were initially released last year on the Sorry Ma Sorry Ma, Forgot to Take Out the Trash boxed set.)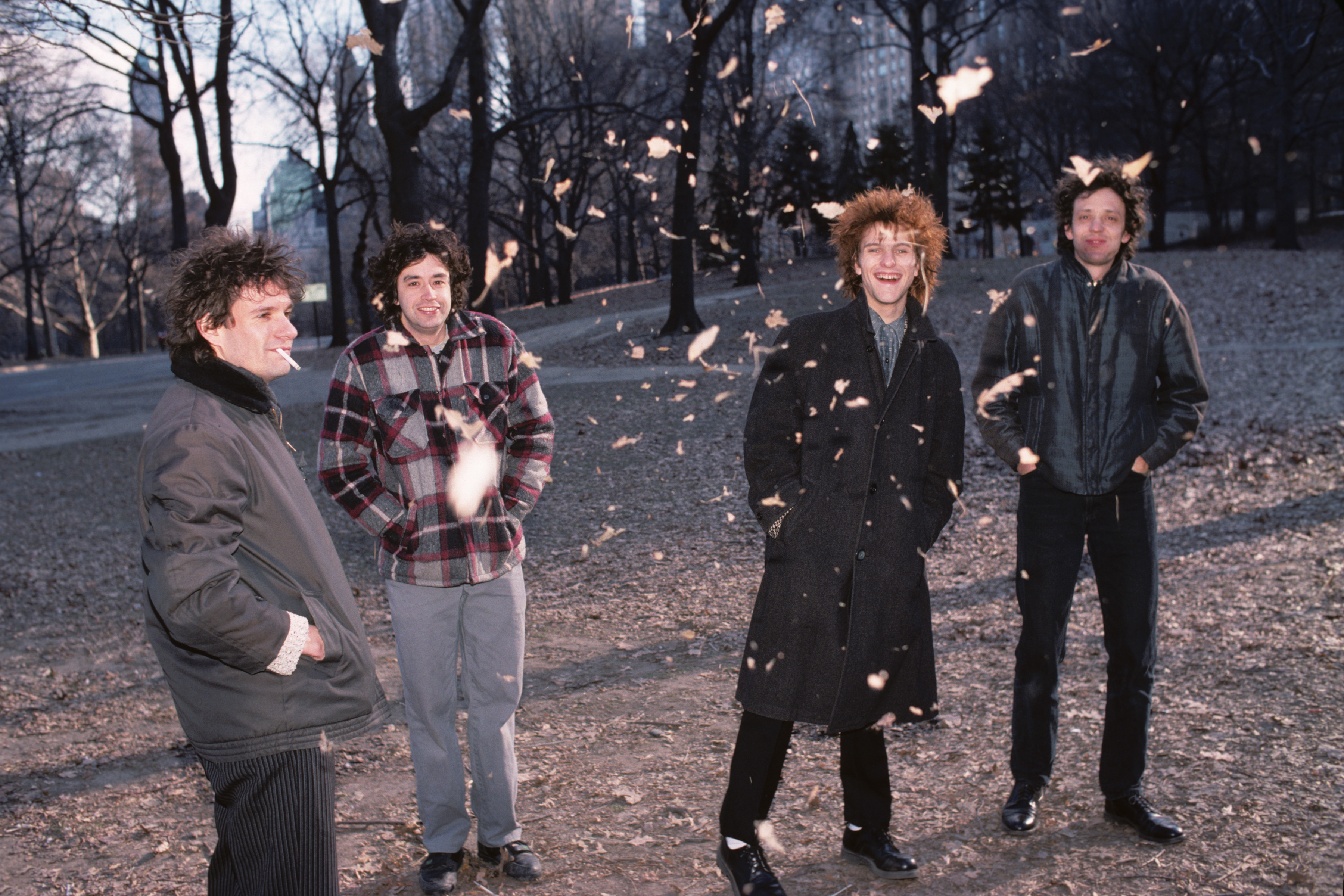 Riches to Rags features Stinson and Leonard on the cover. The latter, in a ruffled tuxedo shirt, head tilted back in front of the microphone with guitar in hand, looks strangely like Paul Westerberg, but The Bleeding Hearts don't sound like the 'Mats. Sure Stinson's trademark guitar playing is recognizable, but they're closer in sound and spirit to Bash & Pop, the Stones-influenced band fronted by Stinson's younger half-brother and fellow former 'Mat, Tommy.
While ex-Replacements Tommy Stinson, drummer Chris Mars, Westerberg and even Bob Stinson's replacement, Slim Dunlap, have released a fair amount of post-'Mats material, Bob Stinson's recorded work after he was unceremoniously kicked out of the band remains a rarity. Stinson never stepped into the spotlight as a solo artist, and as a band member, he could become distracted by sometimes self-destructive extracurricular activities. Bob Mehr, the author of the acclaimed Replacements biography Trouble Boys, who penned the liner notes writer for Riches to Rags, says the album helps fill the void in Stinson's post-'Mats years.
"It's certainly an important part of Bob's story and an important part of the larger Replacements universe," Mehr says. "In Bob's years after the Replacements, he just went off the radar for most people, certainly on a national level, until that SPIN story came out seven years after he left the band."
That story, written by Charles Aaron and published in June 1993, coincidentally was the impetus that led to the making of Riches to Rags. Sunshine Dunham, whose Fiasco Records label had released titles by such cult favorites as former Dream Syndicate bassist Kendra Smith and Congo Norvell, featuring former Cramps and Gun Club guitarist Kid Congo Powers, received a copy of the magazine in her swag bag at the New Music Seminar in New York. "I was on an airplane back to L.A. and I started reading this article on Bob and the Bleeding Hearts," she says. "I always had a soft spot for Bob as a person, because I had met the Replacements when they played Kansas and I was at KU [the University of Kansas]."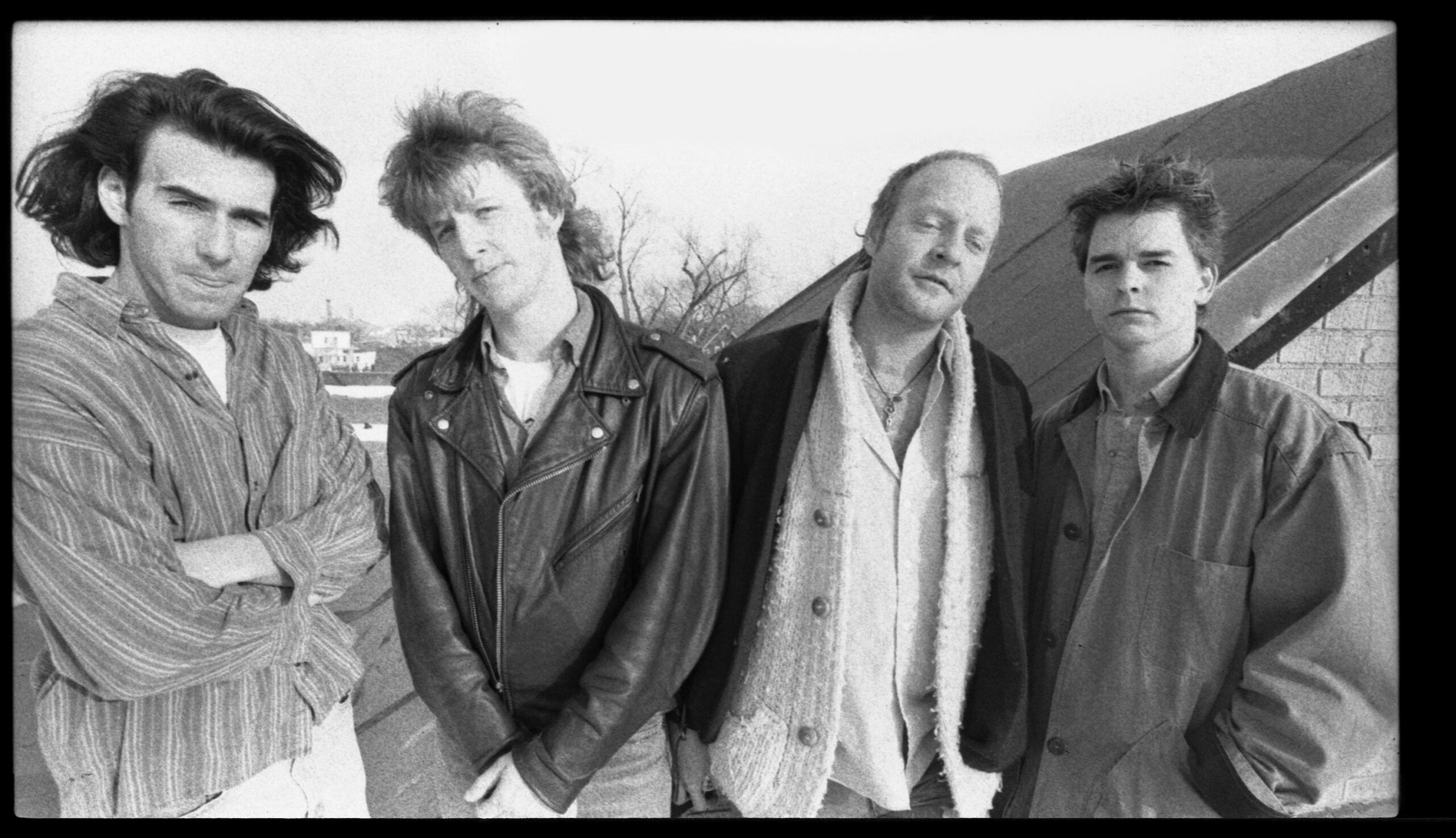 So moved by the article, Dunham pulled the phone out of the seatback (back when there were such things on planes), tracked down Leonard and gave him a call. "Bobby answered and we chatted for about 10 minutes," she recalls. "I just wanted to find out when they were playing next."
Eventually, Dunham made it out to Minneapolis, caught The Bleeding Hearts live and signed the band, ultimately funding a second recording session to finish the album in progress.
Stinson, then playing in the post-'Mats prog-influenced Static Taxi, initially balked at Leonard's invitation to join The Bleeding Hearts and pointed them instead to Jamie Garner of Twin/Tone Records band the Leatherwoods. When Garner moved to San Diego, Leonard once again tried to get Stinson to fill the second guitar slot. With Static Taxi having run its course, this time Stinson was not only happy to join the band, but he also became Leonard's roommate.
"He was living at his mom's place in the basement," Leonard remembers. "The first time he came over to get together with me and learn the songs it was the middle of winter and he walked like five or six miles up Lake Street to my house in a really light jacket. His face was bright red from the cold. He might've even suggested then that he move in here."
Since Leonard was a Replacements fan, he was happy to have Stinson in the band, even with whatever baggage he was bringing along for the ride, but not everyone felt the same way. "Our original drummer [Bob Herbers] quit," Leonard says. "I think partially because he was uncomfortable with Bob being in the band."
New drummer Pat McKenna was also a little uneasy. "It was intimidating at first," he recalls, "but once we got to know him, he was this kind of big Teddy Bear. He had his moments, but most of the time I got along with him pretty well. He was fun to be around, but he had his demons."
Though the band managed to complete a second recording session for the album and play some gigs with Stinson, including a notable date opening for Bash & Pop at Minneapolis' 7th Street Entry, things eventually went south with Stinson.
"He was present [for the first session] and involved," Leonard recalls. "He stuck around for all the backup vocal overdubs. He was more of part of the band. The second session is when there was a little bit more friction, but we got it done."
"He'd just come and do his thing and leave," adds McKenna.
Things came to a head following a gig and Stinson was booted over something "relatively stupid," Leonard says. The guitarist had pocketed all the band's money from the show. "It wasn't a lot of money," says McKenna. "Only like 50 bucks. I gave him a ride home that night and I didn't even know."
By that time, Stinson had moved out of Leonard's place and was living in "kind of a shooting gallery that made him a lot less dependable," Leonard says. "That was part of the reason I had him living at my house from the beginning — to be able to keep track of him a little bit."
With Stinson out of the band, plans to release the album were put on hold, though Dunham was able to secure the Bleeding Hearts a gig at the CMJ New Music Marathon with two members of the Magnolias filling out the band.
"It was just not working," Dunham says. "And then about nine months later, Bob died." Devastated by Stinson's death at 36 from organ failure after years of substance abuse, and frustrated the band hadn't stayed together, Dunham shelved the album, but held on to the tapes, despite several moves around the country over the years.
Decades later, Dunham was reading about Record Store Day releases and it dawned on her that Riches to Rags might be a suitable title for the occasion. Friends pointed her to Bar None Records, which happened to employ Mark Lipsitz, an old friend of hers, and label owner Glenn Morrow is a huge Replacements fan. "It just made sense," Dunham says.
With Riches to Rags finally set for release, Leonard got the band back together with McKenna, their bandmate from the Magnolias John Freeman on rhythm guitar and Rob Robello back on bass. They'll play at the Fraternal Order of Eagles in Minneapolis on April 23 to celebrate the long-awaited release. Somewhere, Bob Stinson is smiling.