A wilted petal does not define a flower.
Its beauty remains intact.
Recently I had a most curious experience. I was sitting there, listening to a friend of mine play music at my house, when suddenly I was overcome with a creeping headache. I shifted all of my attention to this pain – unfurling like a scroll a list of questions.
I began to obsess. Was this headache a mark of poor health? What if I am not treating myself right, will others notice?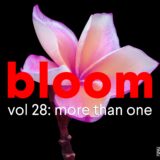 There was no good to come of this tangent of thought, but there I was, paralyzed by the electricity of my unfounded skepticism.
Yet I stayed with the pain, and I began to ask a question of my intention – has this overtaken me? Does it have complete agency over my entire body and my mind?
I replied with an internalized "no."
The agreement between the pain and my mind began to change.
I localized the pain and separated it from the rest of my perception of self.
What happened then was a splendid surprise. I was no longer distracted by this subtle vibration within the upper right part of my skull. It became simply a sensation, nothing more.
I had obtained control and transformed the pain into simply an indicator. From that moment on, it did not bother me, and I continued to enjoy good company and great music.
The International Association for the Study of Pain defines Pain as "an unpleasant sensory and emotional experience associated with, or resembling that associated with, actual or potential tissue damage."
Within their words is an essential item: "associated with".
Pain is not the driver but the passenger who is only granted entry upon a trigger.
It was not there before.
When gripped in a bout of severe challenge, the actual or potential of damage to one's mental and emotional fabric, pain in this context can spiral quickly past the control of the one experiencing it.
Speaking to this extreme, a potential accelerator of pain can be a hyper obsession, reducing all other elements into the background and calling to center agony, the hopelessness that the pain will never go away.
This obsession has a name: Rumination.
Elizabeth Scott writes, "Rumination involves repetitive, excessive thoughts that interfere with other types of thinking. This type of thinking often occurs with conditions such as generalized anxiety disorder and obsessive-compulsive disorder, but it is also common for people without a diagnosable disorder to engage in this type of thinking from time to time."
While reflection within rumination can be highly beneficial, rumination's negative aspect, brooding, can wipe out hours or days if left unchecked.
Imagine if I had allowed that headache to take over the rest of my night, waking up in the morning scolding myself for things I didn't do, anxious and worried.
Allowing rumination to take agency over your dominion can lead to a negative frame of mind, less proactive behavior, self-sabotage, and hypertension.
Some might have more inclination to fall into ruminating: people experiencing depression, generalized anxiety disorder, obsessive-compulsive disorder, those with phobias, or persons with post-traumatic stress disorder.
As someone who experiences depressive episodes, I agree with the above. I tend to be far more susceptible to repetitive and excessive thinking in my "lower" phases than when I feel "up".
Outside of genetic predisposition, we often replay painful memories in our head, repeatedly trying to comprehend the why and the how without finding a solution – only the scratches of a reel turning over—one example of the origin of rumination, our past.
After that headache occurred, I took the same logic I went through with my physical pain and adopted it to a particular challenge I was having mentally at the time. This uncertainty had a finger on the trigger of doubt, sadness, and lack of direction.
Sketching a border around the difficulty as I defined the region of my head where the headache originated from, I grew aware of its limits upon my overall mental state and wellbeing.
Isolated and drawn into objectivity, I ramified its parameters and found its source and the ability to stop it from evolving into a ruminating roller coaster.
The steps here that worked for me: 
Recognizing the pain
Staying with the pain
Identifying the boundaries of the pain
Declaring it separate from the rest of my wellbeing
Observing the now benign entity as a mere sensation
Understanding what the pain meant, and its sources
Retain lesson
Pain can be a teacher.
Creating a relationship with pain that is both objective and optimistic and bountiful puts us toward a greater sense of peace of mind.
Halting rumination through awareness gives us wisdom instead of worry.
May we all be students to sensation, hear, and follow the present's pulse.
Everything will be okay.
You're doing great.
About the Author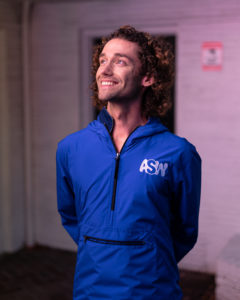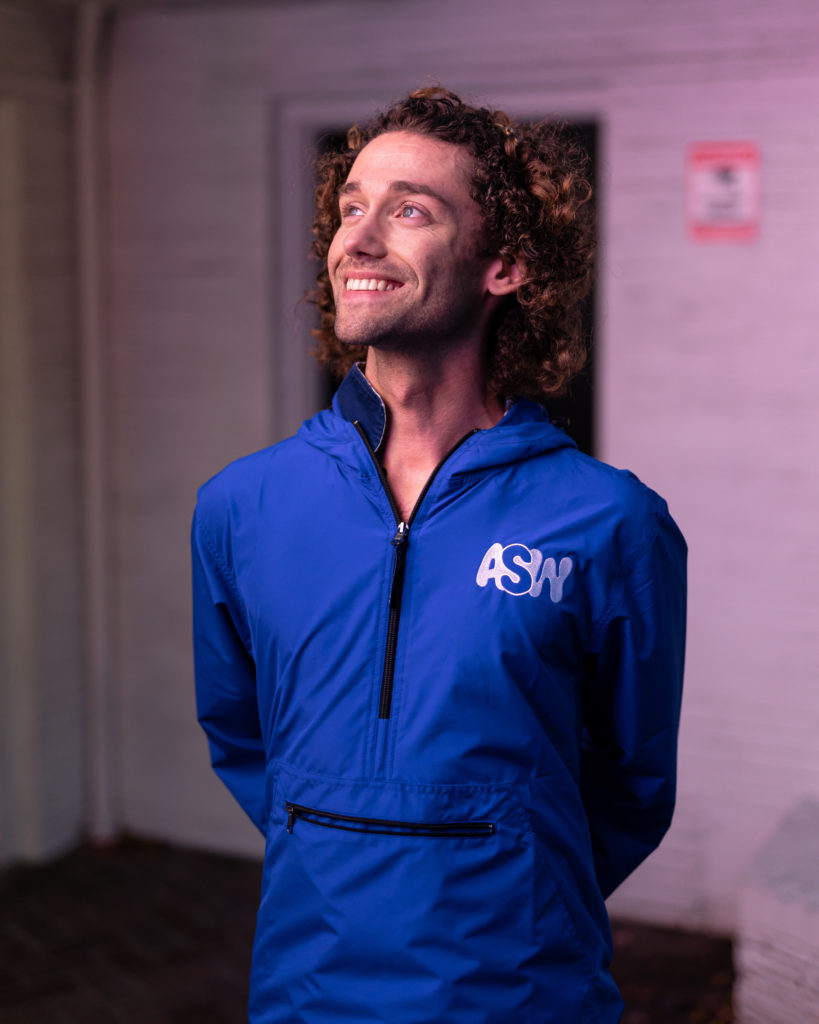 A dance music producer, singer, and songwriter, Alex Wagner (known by his music project ASW), was called an emerging artist to watch by DJ Mag in September of 2021. Currently signed to Tommie Sunshine's Brooklyn Fire Records, he has also had multiple releases on Atlantic Records, remixing artists such as Galantis.

As a crisis counselor for Crisis Text Line and certified peer counselor with the state of Washington, he has organized multiple mental health awareness events leveraging the power of music and the arts. He is launching his company Grooving for Good this year. He currently resides in Seattle, Washington. You can follow him on Instagram at @asinglewave.