It took Anaïs Mitchell roughly a decade to create her Tony and Grammy award-winning Broadway phenomenon Hadestown – a retelling of a Greek myth set in The Netherworld. And with that, she became just the fourth woman to compose the music, lyrics and book of a Broadway musical (which then ran for 16 years). 
Now, she is looking to the future — cradling that Grammy, and eight Tony Awards no less. She has also been dubbed by NPR as "one of the greatest songwriters of her generation," an article in Acoustic Guitar magazine called Mitchell "fearlessly emotive" and compared her to Bob Dylan, and then there was that Time Magazine 100 List in 2020. 
No wonder when I last spent an afternoon with her in New York, pre-pandemic she was all smiles. Then again, I think she's just the smiling type. 
Her latest, a self-titled album made with close collaborators from Bon Iver, The National and her own band Bonny Light Horseman, is freshly out and she is currently heading out into a new world – U.S. and Europe mostly – on tour. She spoke to SPIN from that gorgeous open road.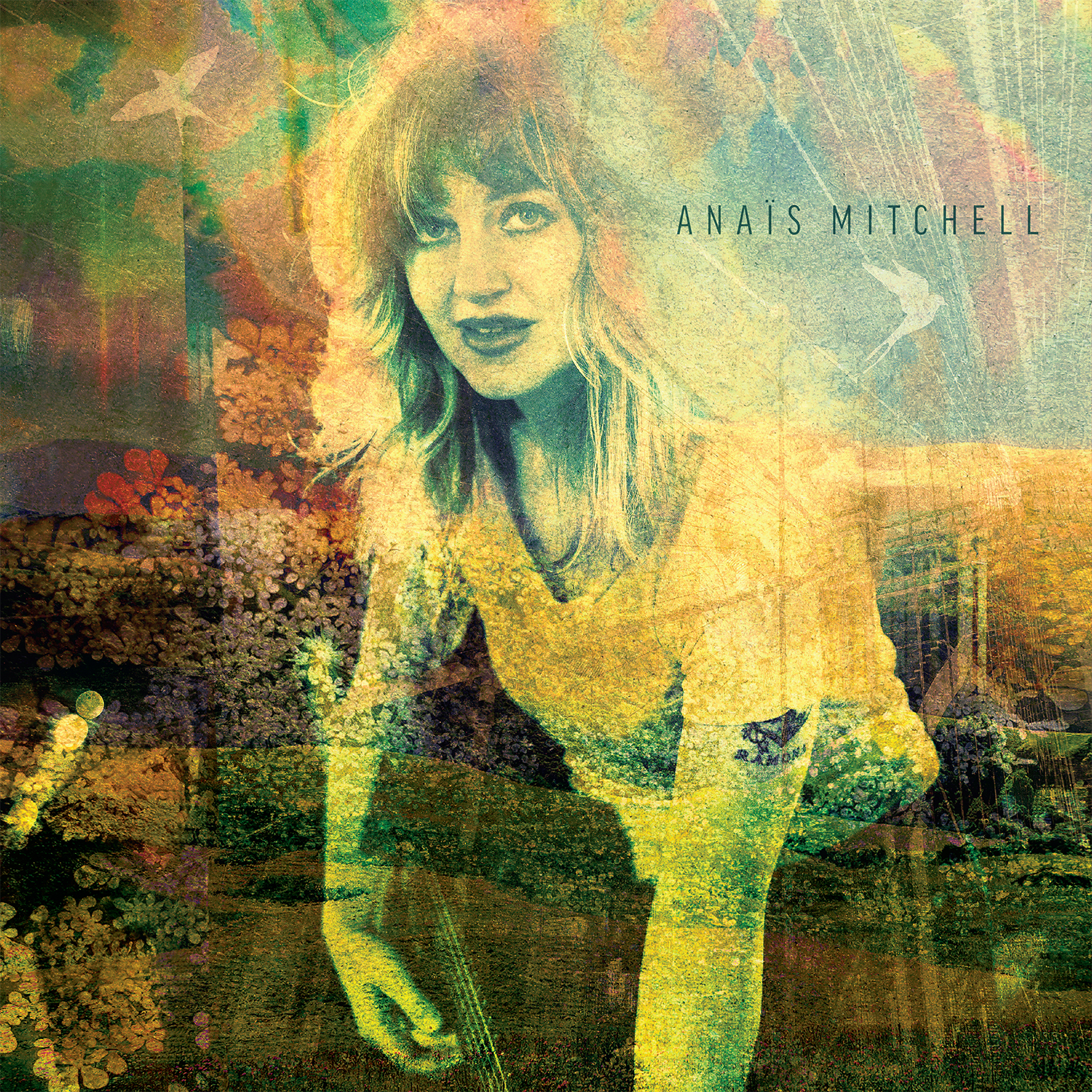 SPIN: Tell me about the move from Brooklyn to Vermont, and reconnecting with the place of your childhood and your family farm. 
Anaïs Mitchell: I was nine months pregnant with our second child when the pandemic hit New York and we made an 11th-hour decision to leave the city and have the baby in Vermont, where I was born and raised. We got to my parents' farm and Rosetta was born there a week later, and then like everyone, we were in the midst of this extraordinary still moment. We moved into my grandparents' old house (they lived on the farm as well when they were alive) and I found all sorts of old objects from my childhood, a box of old journals and letters and a lock of my own hair as a child, my grandma's little room full of fabrics (she was a quilter) where I wrote many of these songs. 
Life is shifting again. How are you feeling about it all as we almost move from the pandemic to endemic (perhaps!), in a special moment when Biden just announced our first Black female Supreme Court Justice nominee and climate change is on everyone's lips, etc etc etc… 
Ah, I love that note of positivity! But also, doesn't it feel like everything is two steps forward and one step back these days? Even the pandemic is like, we all made sense of that first year of the pandemic in some way, made it make sense in the cosmology of our lives, and then now that it's entering its third year, it's messy, it's harder to grasp the plot. There is so much to celebrate as you say, and also, so many challenges we're facing. 
Congratulations on a new album — is it more personal than ever? Share a little about this process, and how this is different for you. 
I've never released a collection of songs like this in that the speaker in these songs is me, the stories are my own stories. Even before Hadestown (which was character writing on a grand scale) I often liked to write songs in the voices of other characters, or that told other people's stories. It wasn't something I set out to do intentionally, I guess it was just that…suddenly I had some things to get off my chest and the time and space in which to do it. 
Yes, it's more personal than anything I've put out there. I'd even say "confessional," though I have kind of a negative association with that term leftover from the 1990s coffeehouse scene [Laughs]. It's kind of surprising and delightful to me that I wrote all these confessional songs at age 39 rather than 25.
What does it mean, circa 2022, to be an artist, a singer-songwriter? I mean you are pure magic, I knew that from the first time we met. 
Before I became a singer-songwriter I wanted to become a singer-songwriter, it always felt like it was my path, my dharma, whether I was brave enough to say it or not. I was raised in the Quaker tradition, and there's this idea of a "calling" or a "leading"—that's what writing songs has been for me, and I'm so grateful for that, that sort of lifelong marriage to this particular art form, and also I think it means I don't have a lot of perspective on it! I know music (other people's music) keeps me sane, keeps me joyful. Music does a lot of different things, some makes you want to dance, some makes you laugh, my own songs often I feel like, their job is to help people cry. For whatever reason, that is a thing they do.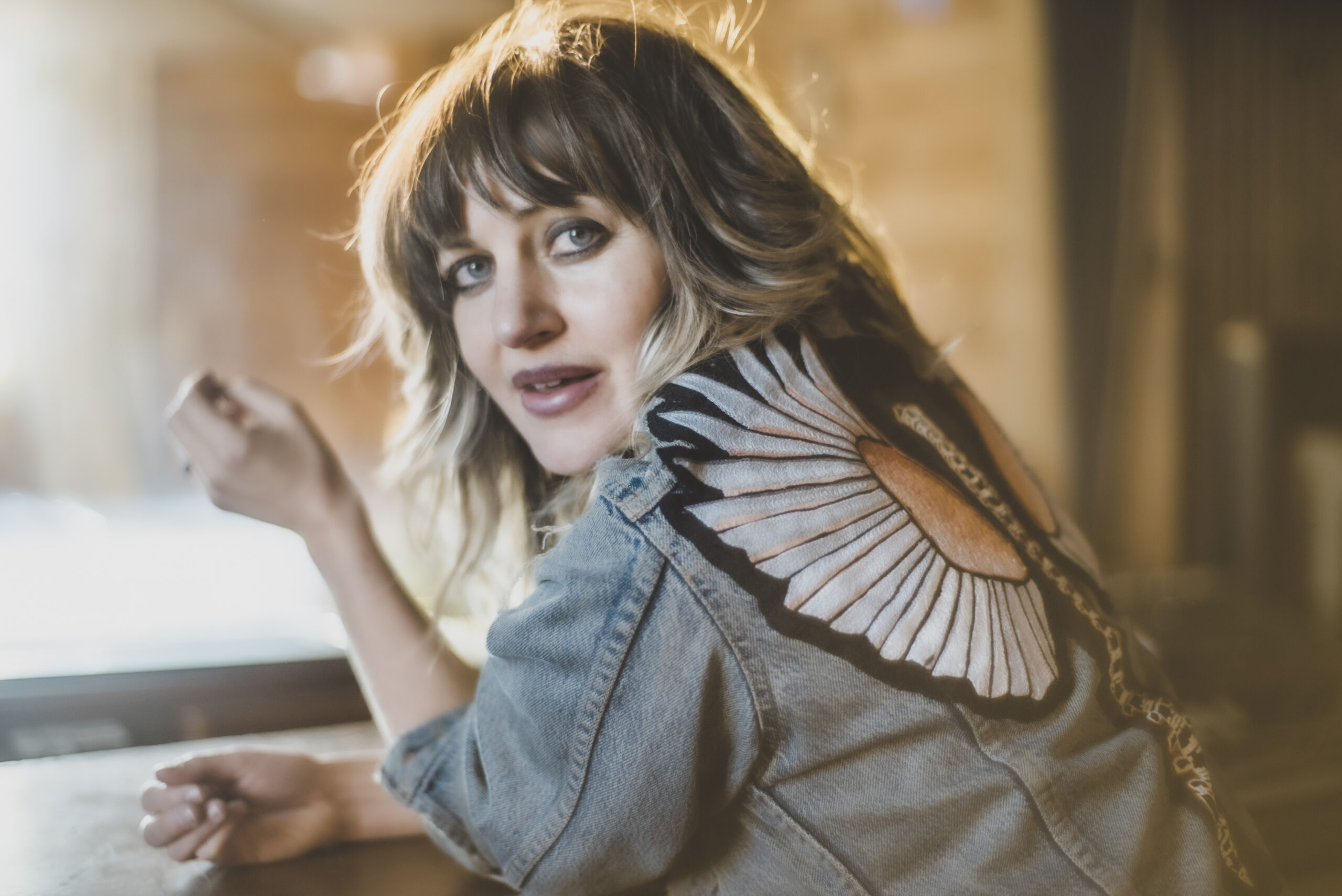 It's a sort of departure for you, it seems, from Hadestown, right? Your name has been on that for so long, I am sure it's fabulous to do something that's more intimately yours. 
It was very liberating to find myself in the middle of nowhere with my guitar and time on my hands and no one paying attention and just be able to dance with the Muse, chase a song down and let it go whatever direction it wanted to go. I didn't intend for the songs to be so intimate! It's just what fell out at that time. 
Your namesake, Anaïs Nin (my favorite French-Cuban-American diarist, of course), was a philosopher, someone who wrote about sex from a female perspective (imagine that!) and a person who shared intimacies in a way that feels eternal. Tell me about your name, and your feelings about Nin and her work. 
That's fascinating because I just re-read the section of the Diaries called "Henry and June."  Because she is my namesake, I read all the diaries and even the erotica when I was quite young. I just wanted to find out what she was about, and I had very little actual life experience with which to understand what she was writing about. I adore Anaïs Nin's writing. I find it so delicate and brave and when I think about how extraordinary it was, her commitment to her art and to the life experience she was determined to go out and get (including her many affairs), it's quite overwhelming. She was so wildly powerful and also so vulnerable.
I believe there is another musical coming, care to divulge or want to just tell me about what else you're doing right now, besides promoting the gorgeous new album?
I'm not working on a musical at the moment! I realized though in my heart that I want to write another one when the right story arrives. For now, it's feeling so satisfying to be making music and records. We made a second Bonny Light Horseman album last year which will be out later in 2022. 
Are you following the Rogan/Neil Young debate on Spotify? Thoughts?
Oh, wow, right. I haven't figured out how to enter into it. I use Spotify myself, and I totally get that it's not the best platform for musicians, but in terms of it helping my music reach the ears of folks who might love it (and hopefully subsequently buy a concert ticket and a vinyl LP), it's been really important. I also feel the complexity of the challenges all of these big media companies are facing in the line between free speech and physically harmful speech. I think one of the scariest things we're dealing with as a country is folks consuming "opinions" as if they were "news" and vice versa. Any way we can legally put a big fat warning label on anyone's opinions is a great thing for everyone. I guess in a nutshell I'm not about to pull my catalog from Spotify, but I also feel like influential musicians flexing their collective muscle is a good and inspiring thing.
You've been married for more than 15 years, tell me about love. 
I met my husband Noah when I was just 19 and there was something about us physically and spiritually that always just "made sense." A deep bedrock of love that saw us through a lot of times when maybe our relationship made less logical sense. We now have two kids and we're in the thick of it, in terms of, we're life partners trying to steer a domestic ship in these very busy choppy waters of children, pandemic, moving houses, etc. Often the most loving thing we can do for each other is take the kids so the other one can have some space. But it remains this epic love and I'm grateful for it as the bedrock of my life which has a lot of moving parts.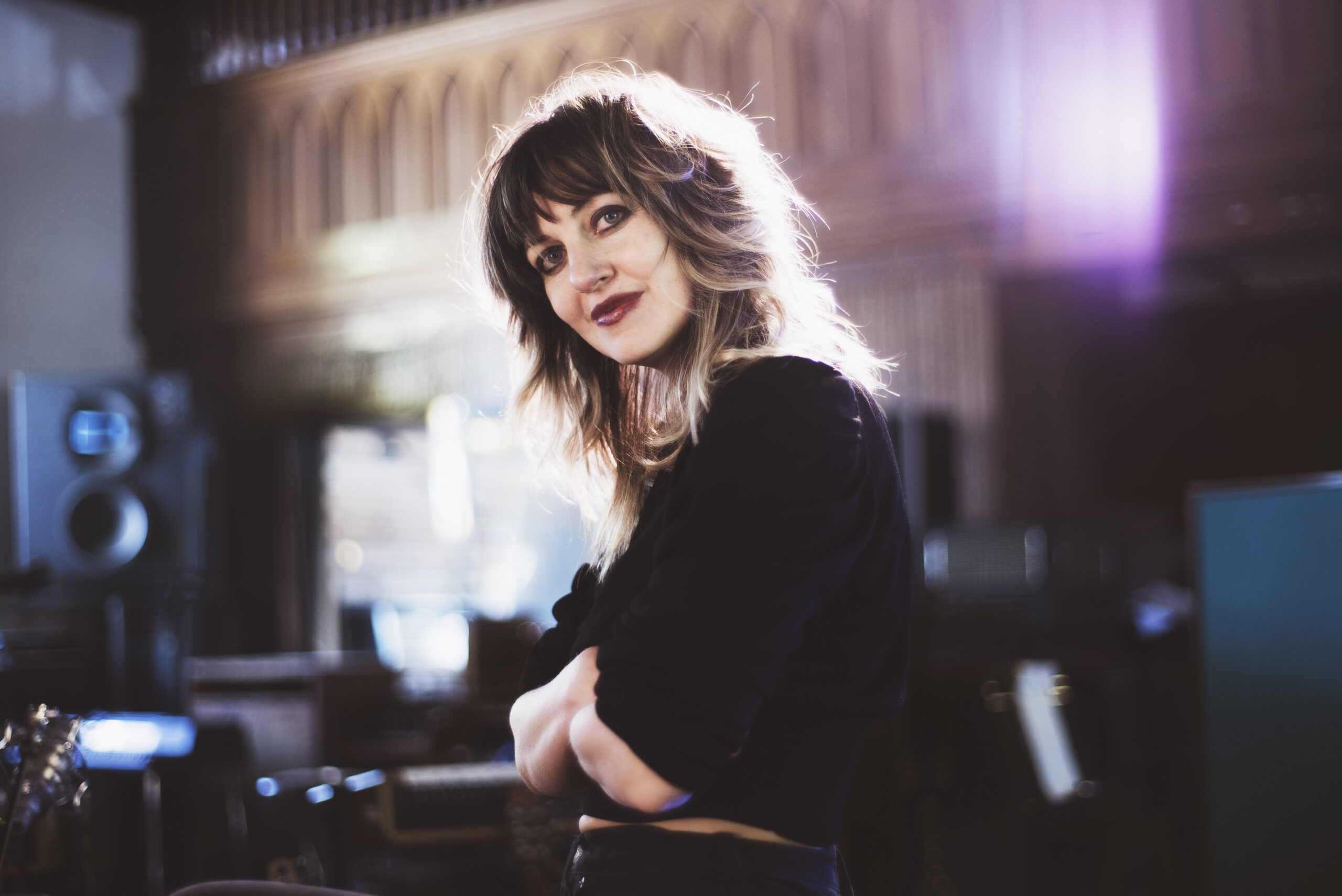 In 2020 you were on the Time Magazine list of "Most Influential People" of the year. Naomi Osaka, Kamala Harris and Mackenzie Scott also made that list. How does it feel to be part of such a special crew? 
I was utterly surprised about the Time 100 list, but it was also inspiring to me as an indication that what we think of as "influential" culturally is changing. I'm not loud-spoken, I'm not decisive, I'm often not what I think of as a leader, and still, in my dreamy, workaday way, it seems I can make work that is influential, and I love that.
They're right when they say you're the "queen of narrative folk song, poetry and balladry." The "Brooklyn Bridge" song had me in tears. I believe it's New York or nowhere (so our pandemic time move to California has been exigent). When I last saw you we were at the iHeart studio –- the city felt so much a part of you. Tell me more about who you are now.  
We lived seven years in New York, not quite consecutively, but my love affair with the city stretches way back before that, and I know it will never end. For me, beyond having been my home, it's always been a mythic city, a city of dreams and ambitions and camaraderie and romance. "Brooklyn Bridge" was really just me letting myself write the love song to New York that I always felt but was too embarrassed to write while I lived there. 
You will head out on your U.S. and Europe tour. How is life on the road — now with another little one also. Are you a one-rollie-bag kind of girl that just makes it up as you go, or entourage heavy with lots of plans?
I'm in the middle seat of a van rolling from Hudson Valley to Iowa. The baby's in the backseat (car seat) with her nanny, and I'm with two of our touring party, we'll meet up with the rest of the band and crew and bus in the midwest. It feels like a miracle to be heading out on tour. 
We had to cancel our first seven shows due to the Omicron surge, but we're hopeful that the numbers are going in the right direction and we and our audiences can feel safer gathering. I've done all kinds of touring, solo, bands, vans, sedans, I feel so grateful that we have a tour bus for this winter trip, and I can't wait to hang out with these players who are also deep friends.
Lastly, what are you consuming – from television shows to films, to books, to other music, to art…
Honestly, especially with the little one around, what I read most are children's books. Neil Gaiman is a badass children's author in addition to his other work. But as I said I did dive back into some Anais Nin recently. Most of the art I consume is music, while I'm cooking or cleaning or hanging with the kids in the house. I've gone deep this year with Sylvan Esso, Watchhouse, Roger Miller, Christian Lee Hutson… My kids are also super into Rodgers & Hammerstein right now, and we've been having almost nightly dance parties to basically "Getting to Know You" and "Shall We Dance?" from The King & I and then we usually do Sylvan Esso after that.