Thirty years ago, Raekwon (or Corey Woods, as the government knows him) was just a young man from Staten Island with a passion for rapping. A year later, he and his childhood friend, now known as Ghostface Killah, joined seven other kids from New York City's fifth borough to form Wu-Tang Clan. The rest is well-documented hip-hop history.
In his new memoir, From Staircase to Stage: The Story of Raekwon and the Wu-Tang Clan, Raekwon and co-author Anthony Bozza take readers on a journey from the very beginning to the present. It peels back the curtain on the ups and downs of life not only within one of the most successful rap groups of all time but also for one of the most prolific and influential solo artists of his time.
With Raekwon's raw and unfiltered memoir out now via Gallery Books, SPIN spoke with the legendary lyricist about his past, present and future.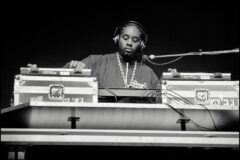 SPIN: After more than a quarter-century in the industry, what inspired you to release your memoir now?
Raekwon: It was just to share my story through the years — the good, the bad, and the ugly, you know. It was just really opening my mind up to let people hear my side. You put in over 25 years, you want people to reflect on of some of the moments that you had that made you who you are today. This is just giving people a quick recap of when I was a kid, how much hip hop inspired me, and how much it's saved my life and took me to the next level in my career.
Considering that you've always been quite the storyteller in your music, what do you hope people will take away from your book that isn't necessarily in your songs?
I think the whole goal is just to show people what a guy in my situation can do — coming from where I came from, didn't know where he was going. I was a guy who was inspired by a culture and then became a part of that culture, and that took something that I had to see, to adapt to, and to believe in to now be a part of this whole generation of MCs that are considered legends. It's just a reflection of knowing where I came from and knowing where I'm going.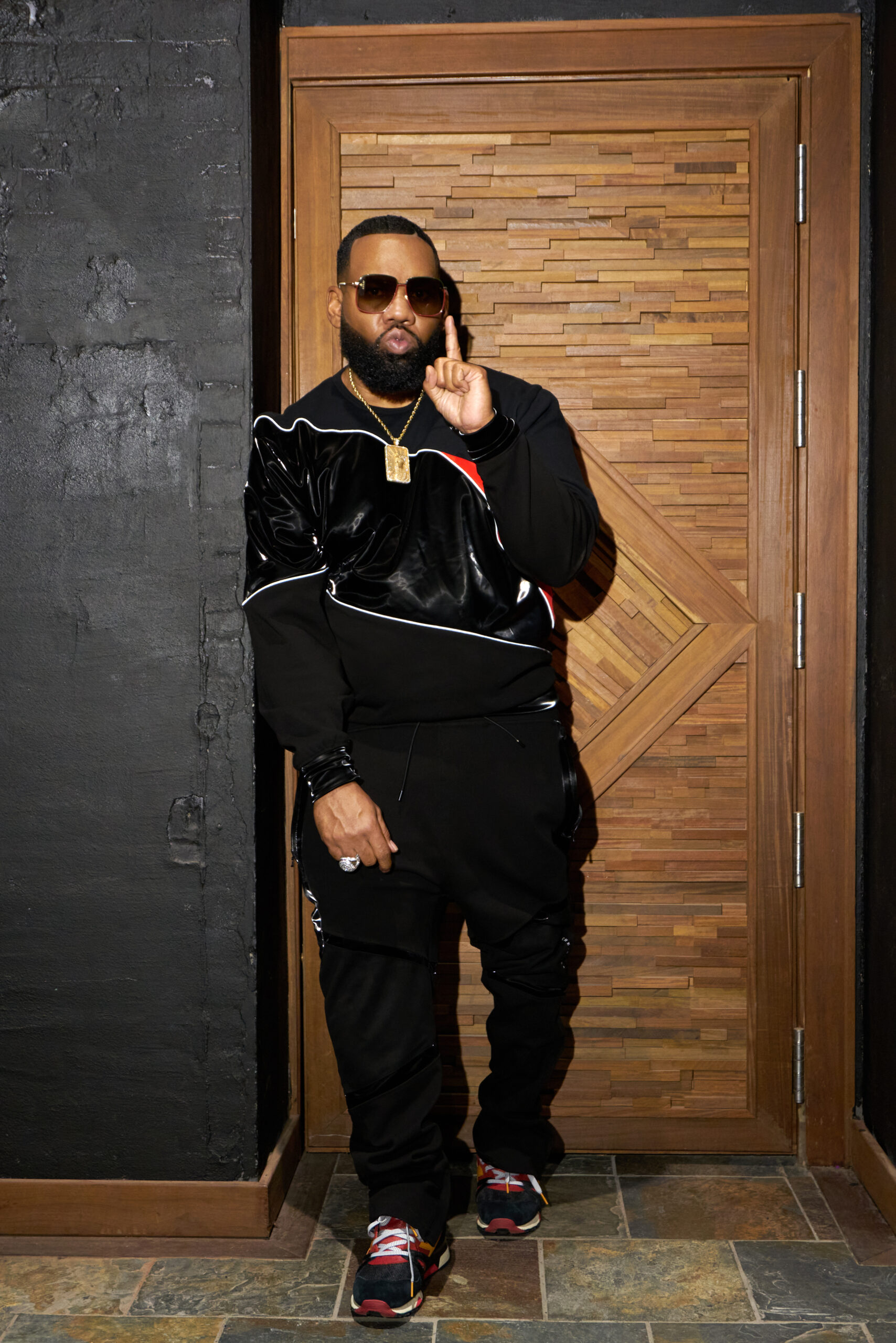 When you were going back through your memory to pull up some of these stories for the book, was there anything that you kind of relived or thought about that you hadn't gone through in a long time?
When I look at famous records that I made, like "C.R.E.A.M.," somebody might have thought "Yo, he's just rapping." But really, it was a reflection of my story of coming up. I take people back into the times of being a kid and just living a normal life, but then things change and opportunities come — whether they're good or bad. But that type of song right there, it made me reflect even more about what I was doing when I was actually writing this book. It took me out to some corny memories, but also some fun ones growing up in a household and just living my life trying to be the best that I could be. Those were the things that were really making me flashback to when I was a kid in that moment again.
Based on where your story begins and how immensely popular you and Wu-Tang Clan became, what was it like to look back on those early years of the group?
Just sitting here thinking about the past, I'm saying to myself "Wow, times were flying." It wasn't really hard for me to reflect on that, because it was something that I always remembered. The struggles that we went through to get where we are today was probably the most compelling [part of the memoir] to me. Just remembering how, at one point, we were just down to represent our city. It was all about that. It was about representation. That resonated with me. I wanted to tell them our story and really just let people know that we wanted all of it for real. It took a lot of work. It took a lot of teamwork, agonies and shit, defeats, but at the same time, it was also a triumph for us as well. We were just boys turning into men, but it took a lot of work and a lot of strength to be where we're at now.
One thing that stands out in the book is that you guys really put in some serious legwork and sunk everything into making Wu-Tang Clan happen early on. Do you think that's part of what makes the music feel so genuine and authentic even to this day?
Yeah, I think that has a lot to do with it. We were passionate about everything that we did, even when we were kids. We always had that passion where if we wanted something, we were going to go get it. That was the same mentality we had [with music]. This just started off as a hobby, and we took it to the next level because we all had the same goal in mind. I still keep that same frame of mind. It's about the passion. Anything that you're passionate about, you could reach that level if you just really want to go there. You just have to be grounded in it and understand that you'll get it sooner or later, it's just a matter of time. That's how we always built our dynasty anyway. We had a goal. We had a cause, and now that cause turned into a reality for us.
After releasing a bunch of albums, a ton of tours, TV shows, and everything else, how does putting out a book compare to all of it?
For me, the book is just me being able to indicate some of the things that these youngsters may need to know. They can look at it and say, "Yo, I can relate to that. I came up that same way. I had that same lifestyle or the same frame of mind." When I grew up, I didn't have big brothers, I had friends that I trusted. I think that the most important thing I was trying to get across is just to paint a picture to the youth and the younger generation that we all share the same stories and it's all about what you can make out of it.
To me, the music is totally different, because that's just me, getting on the stage, doing what I do and making albums. Making the book was really just me now giving people the blueprint of survival. It's all about being able to survive and being able to take your craft and make it if you really believe in it. It's going to be a great read for a lot of young cats — and a lot of older cats that already know where I came from. They'll eventually see things, notice and think "You know what? This is why Rae is right. This is why his music is what it is. It all boils down to what was going on in his life when he was a youngster trying to get to where he's at today." It's all about trial and error, but also passion and commitment. I try to put that all in the book as well.