Some rappers ride the beat. YG steps into DJ Mustard productions like Tony Stark getting into the Iron Man suit.
Stay Dangerous, the Compton rapper's third accomplished album in four years, has DJ Mustard on over half of its tracks. The combination of YG's Los Angeles rap traditionalism—chiseled lines, punchy hooks that work whether barked or murmured—and Mustard's brawny synths turns songs like "10 Times" and "Too Brazy" into the kinds of insistent three-minute adrenaline loops that make you want to treat your steering wheel like a heavy bag.
The tropes in YG's songs are West Coast traditional (women, realness, threats, repeat) but there's a combination of veteran savvy and lane mastering that refreshes the more expected moments. On "Suu Whoop," YG breaks the chorus into quick stanzas, walking out each line a little further than the one before it until the song starts to sound like a snippet of modernist poetry: "My / bitch / put red / on her shoes."   There's flexibility in his lines. YG can mimic the swooping charm of Kurupt, and the 4/4 jab-cross cadences of Restless-era Xzibit. YG switches it up where he can.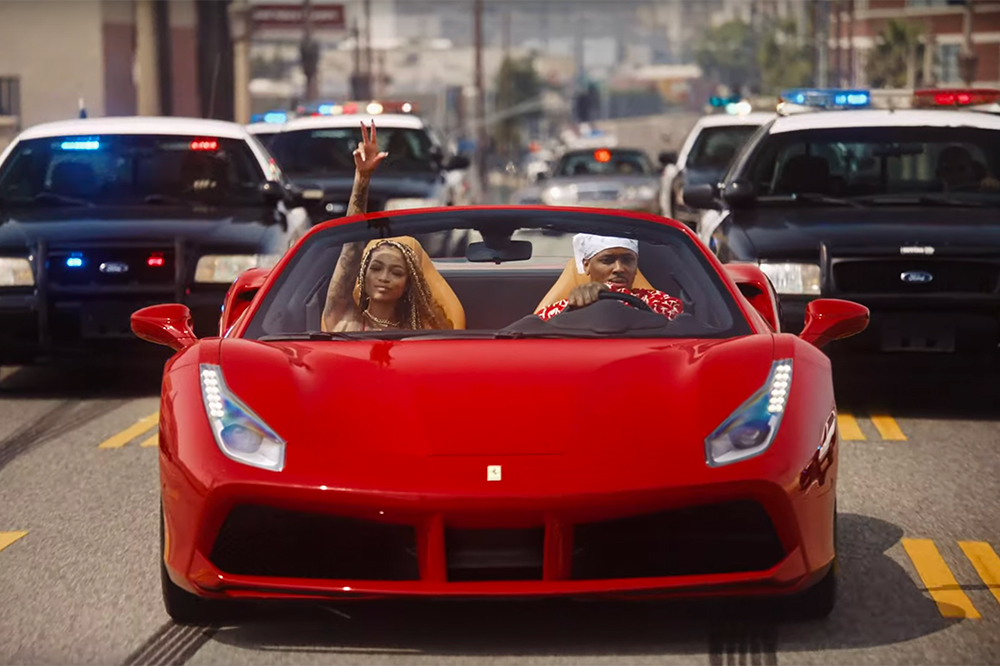 He's in an interesting career moment. YG followed up a excellent debut (2014's My Krazy Life,) with 2016's similarly stellar Still Brazy. Still Brazy went exceptionally well, but maybe so well that it cast a shadow on what YG might do next. 
First, Still Brazy supplied a vein of L.A. rap that actually felt like the L.A. of 2016: new waves of economic violence in historically Black neighborhoods, tent cities and civic crisis (an idea woven into L.A. as deeply as fame and youth). When YG's rapped "Don't Come To LA" it felt like a threat to out of town gangsters and out of town gentrifiers in the same breath.
Second, that album had "FDT," a song that took on a life of its own the minute a certain orange senior citizen got the nuclear codes. Journalists reported hearing "FDT" thrum behind closer locker room doors in the NFL. College athletes had their educations threatened for playing it. "FDT" became the centerpiece for a year's worth of interviews with YG, and new aura for his career. For a moment, he wasn't just an excellent crime rapper; he was the rapper—neither a corporate centrist like Jay-Z nor a historian-rhetorician like Kendrick—who might just embody a collective rage.
Stay Dangerous is a more personal album, but it's not a retreat. There's a stratum of private reflection here that dovetails with Still Brazy's public wrath.  YG confesses in one line, "I might tell a lie for that money!" ("Pussy, Money Fame"), and taunts in another, "You judging me off one verse / in real life I'm sicker" ("Deeper Than Rap"). He leans into the duality of man—'"YG, don't you got a daughter?' / Yeah, I'm a gangbangin' ass dad!" ("Suu Whoop")—like Scarface in his prime. Stay Dangerous isn't a rallying call. It's a diary.