A few weeks ago, Neneh Cherry released a new song called "Kong," produced in part by Four Tet. It turns out that the song was a warning shot for Broken Politics, an entire album created collaboratively with the electronic music auteur. (Four Tet also produced Cherry's previous album Blank Project.) It's out October 19 via Smalltown Supersound/Awal Recordings.
She's also released another song from the album, a loping and circular tune entitled "Shot Gun Shack." The song's lyrics have an interesting backstory, according to a press release: Cherry heard the titular phrase at the funeral of free jazz pioneer Ornette Coleman (a close collaborator of her father, trumpeter Don Cherry), and it stuck in her craw, inspiring her to write about gun culture in the U.S.
Hear "Shot Gun Shack" below, and see the Broken Politics tracklist and cover art by famed photographer Wolfgang Tillmans after that. Read Spin's review of Cherry's 2014 album Blank Project here.
Broken Politics cover art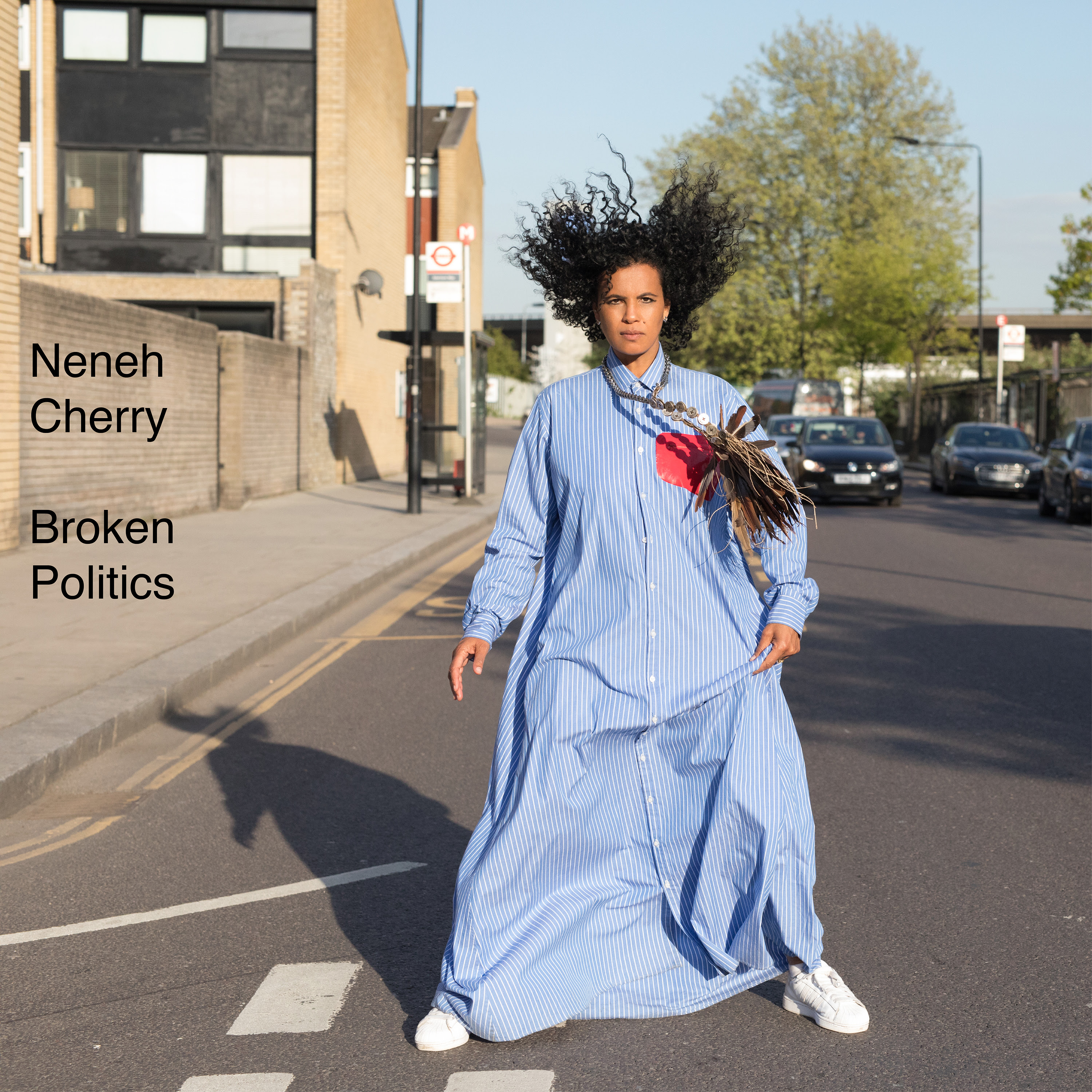 Tracklist
1. Fallen Leaves
2. Kong
3. Poem Daddy
4. Synchronised Devotion
5. Deep Vein Thrombosis
6. Faster Than The Truth
7. Natural Skin Deep
8. Shot Gun Shack
9. Black Monday
10. Cheap Breakfast Special
11. Slow Release
12. Soldier