Barbra Streisand, Diana Ross, Paul McCartney, and More Remember Aretha Franklin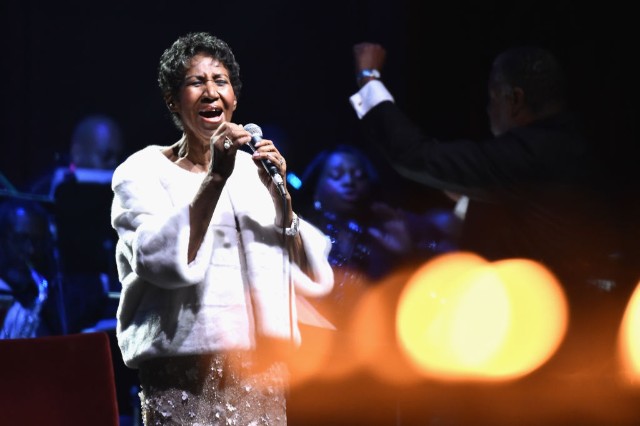 CREDIT: Theo Wargo/Getty Images
Legendary Queen of Soul Aretha Franklin has died at age 76 of complications from advanced pancreatic cancer, according to a statement from her family. Universally admired for her iconic voice and decade-spanning career, Franklin was also a gifted pianist, an 18-time Grammy winner, and an inspiration to many in and outside of music. News of her passing has prompted an outpouring of memories and appreciations from musical peers and those she influenced. Below, see tributes from stars including Barbra Streisand, Diana Ross, Elton John, Anita Baker, Carole King, Paul McCartney, and more as they become available.
Stevie Wonder holds back tears as he describes his last moments with Aretha Franklin: "She wasn't able to speak back, but her family felt that she could hear me." https://t.co/VMkXsMk3cJ (via @CBSThisMorning) pic.twitter.com/NKYjiuJmOt

— CBS News (@CBSNews) August 17, 2018
This post will be updated with additional tributes as they appear.
Tags:
anita baker
,
aretha franklin
,
ariana grande
,
barbra streisand
,
chaka khan
,
Ciara
,
diana ross
,
elton john
,
james taylor
,
janet jackson
,
john leged
,
justin timberlake
,
kelly clarkson
,
lauryn hill
,
lenny kravitz
,
mariah carey
,
missy elliott
,
Paul McCartney
,
stevie wonder
,
the rolling stones
,
willie nelson