Alice in Chains have announced their third album since singer William DuVall joined the band, and first since 2013, entitled Rainer Fog. The ten-track album was produced by Nick Raskulinecz (who has produced all of Alice in Chains' albums this decade), and will be the group's first album for BMG. They recorded in Studio X, where they also tracked their self-titled album in 1995. Additionally, due to an extended bout of food poisoning after attending Sammy Hagar's birthday, guitarist and founding member Jerry Cantrell had to record his vocals at home, and the band finished the record at Henson Recording Studios, according to a newly published interview with Rolling Stone. 
Listen to the slow-burning song below.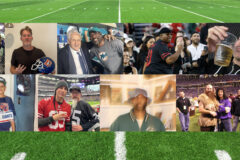 Rainer Fog is out August 24.