"Fast" Eddie Clarke, guitarist and last surviving member of Motörhead's "classic" lineup, died Wednesday at the age of 67. According to a statement on the band's Facebook page, Clarke passed away "peacefully" in the hospital, where he was being treated for pneumonia.
The British musician joined Motörhead in 1976, and together with Ian "Lemmy" Kilmister and Phil Taylor, recorded some of the band's most iconic records, including their self-titled, Overkill, Ace of Spades, Bomber, No Sleep 'til Hammersmith, and Iron Fist. He left the band in 1982 while the band was on tour in the United States, and with former UFO bassist Pete Way, formed the band Fastway. The two recorded seven albums between 1983 and 2011.
"Just heard the sad news that Fast Eddie Clark [sic] passed away," guitarist Phil Campbell, who played with Motörhead from 1984 to 2015, said in a statement. "Such a shock, he will be remembered for his iconic riffs and was a true rock and roller. RIP Eddie."
"Oh my fucking god, this is terrible news, the last of the three amigos," said drummer Mikkey Dee, who played alongside Cambell and Kilmister from 1992 to 2015. "I saw Eddie not too long ago and he was in great shape. So this is a complete shock. Me and Eddie always hit it off great. I was looking forward to seeing hem in the UK this summer when we come around with The Scorps… Now Lem and Philthy can jam with Eddie again, and if you listen carefully I'm sure you'll hear them, so watch out!!! My thoughts go out to Eddie's family and close ones."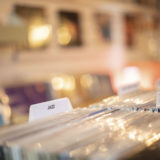 In 2014, Clarke reunited with Kilmister and Taylor to play "Ace of Spades" at a concert in Birmingham, England. Taylor passed away in November of 2015, followed by Kilmister just one month later.