Steely Dan lead singer Donald Fagen is suing the estate of his longtime bandmate Walter Becker in an effort to keep the band's name and music alive.
Fagen and Becker's decadeslong partnership is detailed in the filing, which notes the two continued playing together even when the late guitarist's health began to decline.
At the center of the lawsuit is a 1972 buy-sell agreement signed by the original bandmembers when Steely Dan was incorporated. According to the complaint, which was filed Tuesday in L.A. County Superior Court, the contract provides that whenever a member of the group quits or dies, Steely Dan purchases all of that member's shares in the group.
"By the 2010s, Fagen and Becker were the only remaining shareholders and signatories to the Buy/Sell Agreement," writes attorney Louis "Skip" Miller in the complaint. "Four days after Becker's death, on September 7, 2017, the Becker Defendants sent Fagen a letter stating that 'We wanted to put you on notice that the Buy/Sell Agreement dated as of October 31, 1972 is of no force or effect.' "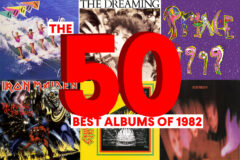 The letter also sought to appoint Becker's widow as an officer of Steely Dan and demanded 50 percent ownership, according to the complaint. Fagen also says the Becker defendants currently operate the band's website and refuse to relinquish or share control of it.
Fagen is also suing the group's business-management firm, Nigro Karlin Segal Feldstein & Bolno, in an effort to obtain an accounting, claiming the firm has been withholding records.
"It has recently come to light that NKSFB engaged a law firm on Steely Dan's behalf without disclosing the engagement to Fagen," writes Miller. "Especially now, with the Becker Defendants taking a position adverse to Steely Dan and with the Becker Defendants retaining NKSFB, a full and complete accounting is necessary to protect Plaintiffs' interests.
"Fagen is seeking upward of $1 million in damages and is asking the court for a declaratory judgment that the buy/sell provision is valid and enforceable and that he is the sole owner of the Steely Dan name and all rights associated with it.
"This lawsuit is about a contract, the enforcement of that contract and the continuity of Steely Dan," Miller tells The Hollywood Reporter. "We think the contract is very clear on its face, and we hope this lawsuit is resolved expeditiously."
This story originally appeared at The Hollywood Reporter.