Walter Becker, guitarist, vocalist, and co-founder of the band Steely Dan, passed away on Sunday at age 67. The announcement comes from Becker's official website, with no cause of death or other details provided from the site.
Last month, Becker missed two of the band's performances due to an unspecified procedure. In a brief interview with Billboard, his longtime bandmate and songwriting partner Donald Fagen shared that Becker was "recovering from a procedure and hopefully he'll be fine very soon," but gave no details about his surgery or prognosis.
Becker and Fagen got their start as students at Bard College in New York, where the two began working as commercial songwriters and backing musicians before moving to California in the early Seventies to form what would become Steely Dan.
Though the band's lineup would frequently change with an evolving cast of session musicians, Fagen and Becker represented the songwriting core of Steely Dan. After going on hiatus in 1981, the band returned in 1993 with two albums, the first of which, Two Against Nature, won a Grammy Award for Album of the Year. In March 2001, they were inducted into the Rock and Roll Hall of Fame and have been frequently cited some of rock's greatest musicians.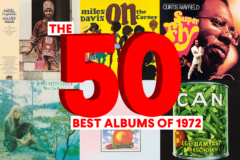 Read Fagen's statement on Becker's passing here.