Last year, when helping assemble SPIN's 50 Best Albums of 1971, I wondered if that year could have been popular music's absolute peak.
Now I'm asking myself that same question all over again. As I built a spreadsheet for 1972, gathering our writers' votes alongside my own weird choices, I was once again struck by how many bronze-cast classics came out that year: LPs from David Bowie, Al Green, Aretha Franklin, The Allman Brothers Band, Yes, Stevie Wonder, Roxy Music, and on and on.
Run down basically every genre – glam, soul, prog, art rock, Southern rock, metal, folk, MPB — and you'll find the very best shit, whether eternally famous or sadly obscure. (My poor spreadsheet, swelling each day, originally had hundreds of worthy records. But you have to start chopping eventually.) Here's where we landed: SPIN's 50 Best Albums of 1972. – Ryan Reed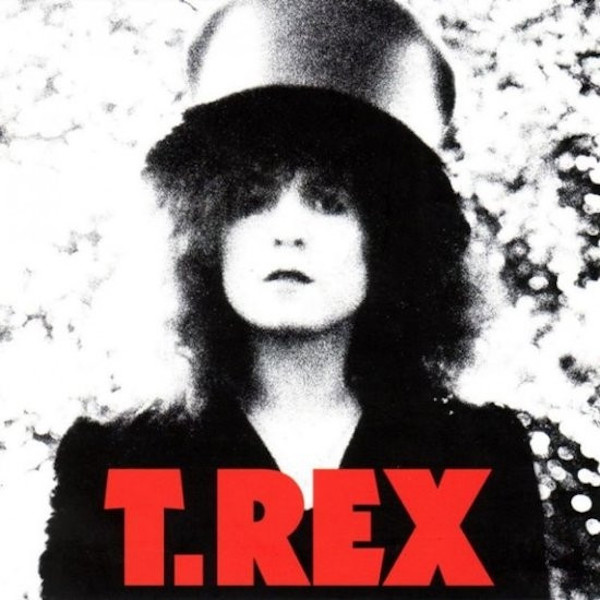 Though it lacks the next-level-inspired songwriting and incandescent horniness of Electric Warrior, T. Rex's follow-up remains a dreamy classic in its own right. Quirky rock nuggets like "Metal Guru," "Telegram Sam" and "Baby Strange" mellow out the glitter-glam formula perfected on the previous year's LP, forming a second string of the band's best-loved songs. The downside: It can be a little too sure-footed, and thus a touch one-note. But it's still a trove of blissed-out delights. Even B-side curiosities like "Ballrooms of Mars" have endured as fan favorites. – Beverly Bryan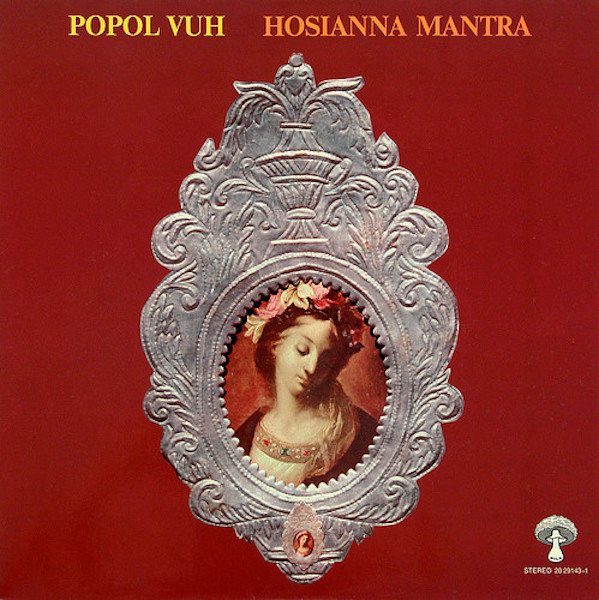 With Hosianna Mantra, Popol Vuh turned their back on the synthesizers that German kosmische groups wielded to explore (and communicate with?) the outer limits, but not the movement's greater celestial aims. Florian Fricke's piano feels more guided than played, amassing in clusters of breathtaking beauty; with Conny Veit's wispy guitar and Djong Yun's streaks-of-light vocals, Mantra shines bright with just a hint of opaqueness to maintain that spacey mystique. This album definitely launched a million new age cassette labels in the '80s, and while they issued plenty of hidden gems, none come close to the genuine article. – Andy O'Connor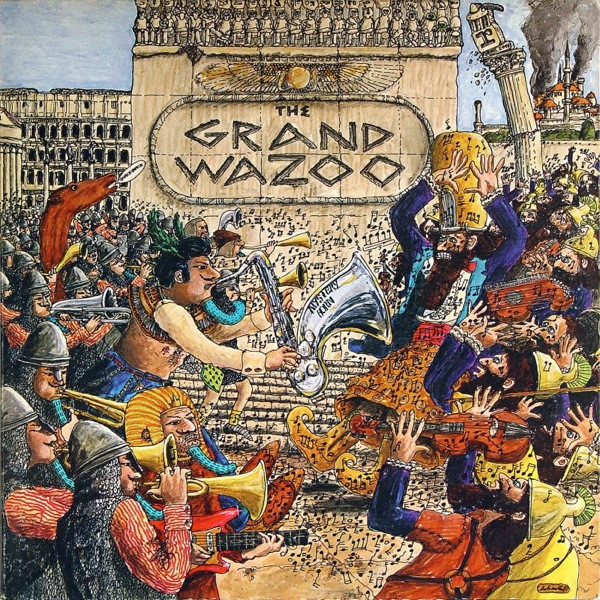 Rock iconoclast Frank Zappa was drawn to big-band jazz for reasons of circumstance as much as inspiration. Confined to a wheelchair after being injured in a 1971 stage assault by a deranged fan, Zappa was unable to tour for most of the year; a crushed larynx incentivized him to focus on instrumental music. So on a pair of '72 LPs, Waka/Jawaka and The Grand Wazoo, he returned to the jazz-fusion terrain of his 1969 classic Hot Rats, emphasizing his compositional abilities over rock prowess. The Grand Wazoo is the superior of these two jazz-rock outings, highlighted by the sinister vignette "For Calvin (and His Next Two Hitch-Hikers)," the circuslike "Cletus Awreetus-Awrightus," and the funky fusion workout "Eat That Question." – Zach Schonfeld
47. Banco del Mutuo Soccorso – Darwin!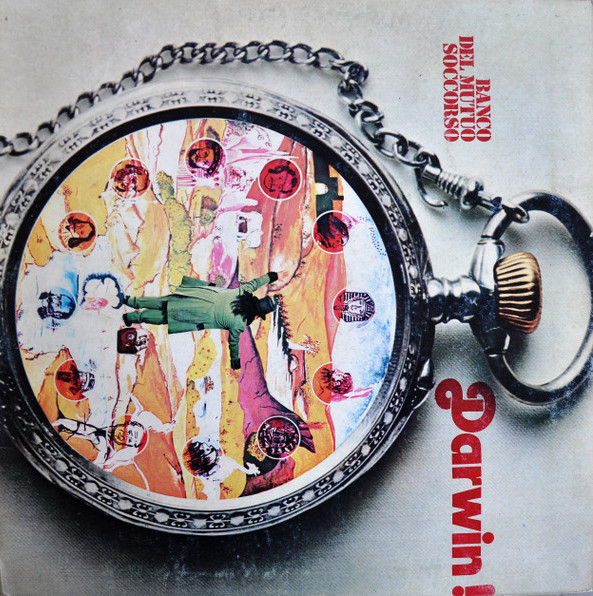 This Italian band's genre fusion and vulnerability are rooted in epic, magic-hour warmth. And while Darwin!, their revered second LP, remains perpetually cool, Banco del Mutuo Soccorso are clearly sweating it here: charging into rock's cinematic frontier with overdriven organ freakouts, acoustic delicacies, and Francesco Di Giacomo's devastating, operatic vocals. The high-minded theatricality feels earned in the loveliness of its quieter passages, including the band's first jazz interlude, but it's an overall visceral affair. Unlike some of the later, more robotic entries in the prog pantheon, this one shoots for the heart. – John Wenzel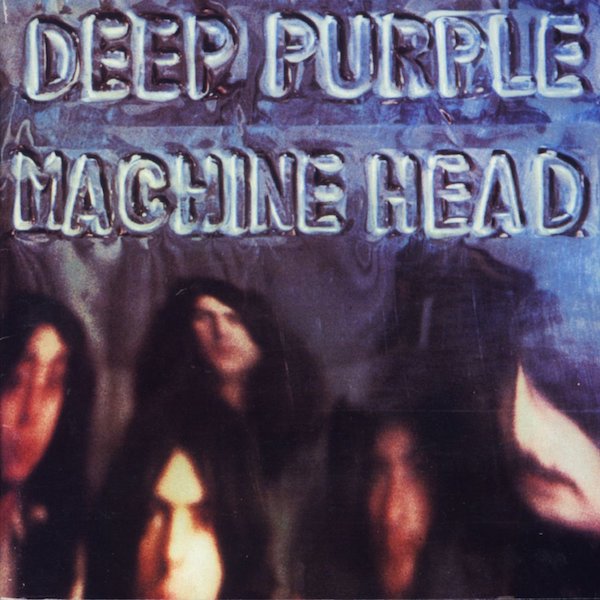 Black Sabbath gave metal its heaviness, Led Zeppelin its mystique, and Deep Purple its badass swagger. Formed in '60s London as a psychedelic group, Deep Purple quickly evolved to harness both brawny guitar riffs and a taste for blasting down the highway at reckless speeds. The group's sixth album is largely about living fast and driving fast, songs like "Space Truckin'" and "Highway Star" built on lightning guitar solos and meaty organ riffs — the stuff high-speed chases are made of. But its most legendary moment is "Smoke on the Water," a true story of a fire breaking out at a Frank Zappa concert, capped with one of rock's all-time immortal riffs. Machine Head, unsurprisingly, became their most successful album, selling over two million copies — and every one of those buyers became air-guitar virtuosos. – Jeff Terich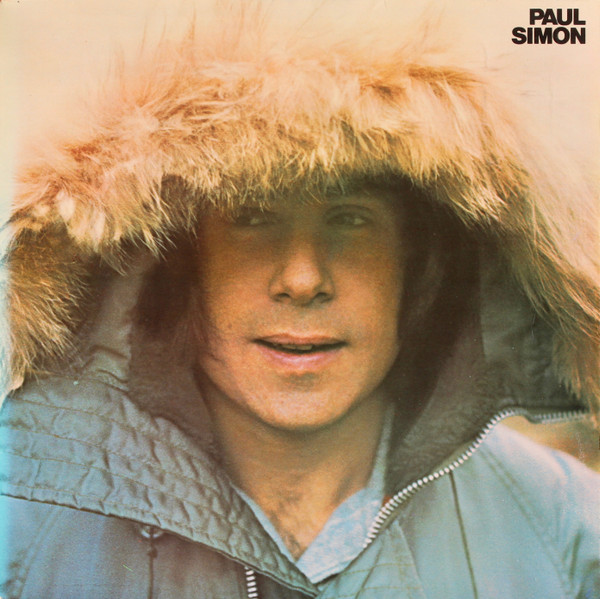 Paul Simon is technically the singer-songwriter's second solo record, but it was basically his first. Seven years after Columbia released The Paul Simon Songbook, featuring sparse renditions of Simon & Garfunkel songs, both past and future — and two years since the duo's breakup — "Mother and Child Reunion" became, for all intents and purposes, his debut single. Its trilling, reggae-inspired riff introduced Simon as we now know him: a disciple of the catch-all genre that is World music. The record, while lyrically often as melancholic as his '60s catalog, is sonically his sunniest and most textural. It's a snapshot of a man, having finally shed his adolescence, starting to grasp life's nuances a little more clearly. – Annie Fell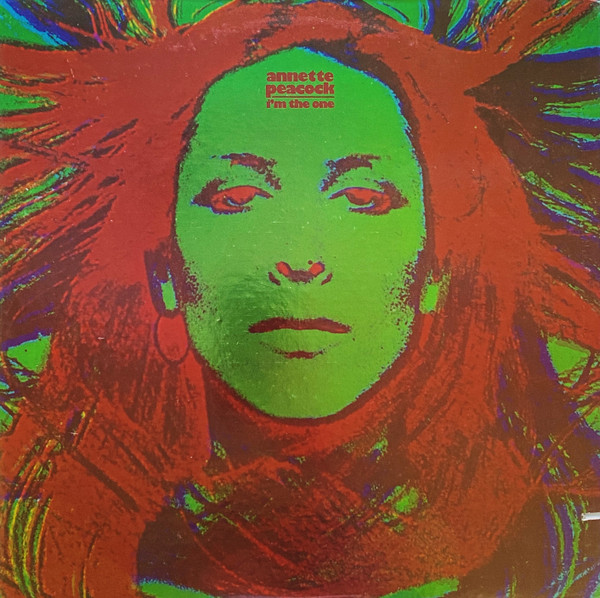 Annette Peacock's solo debut is like nothing else out there, whether in 1972 or now. A riotous blend of avant-garde jazz, pop, soul, and electronic music (which included manipulating the sound of her own voice through a Moog synthesizer), I'm the One might as well exist in its own dimension. The range of these nine songs is startlingly broad: There's the churning cacophony of the deceptively funky title track, simple passages of Peacock's voice and piano on "7 Days," the sound of her shouting at top volume over trumpet-like synth lines on "Blood," and shifts from unsettling textures to deep, horn-laced soul on "One Way." It bears repeating: There's simply nothing else like I'm the One. – Eric R. Danton
43. Wishbone Ash – Argus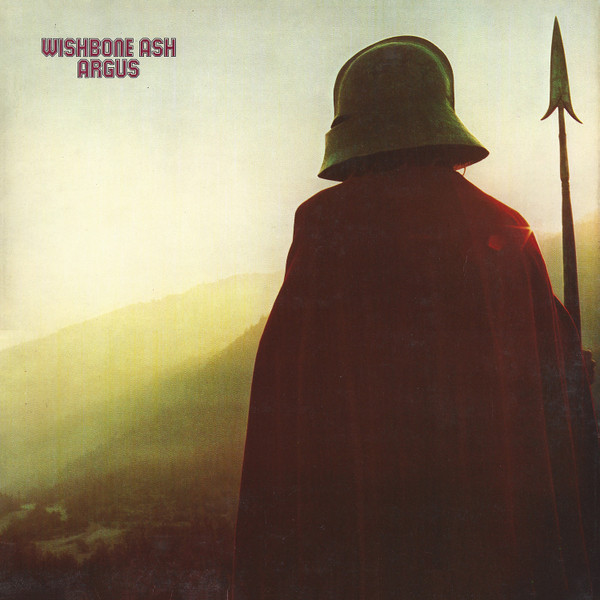 Outside of hard rock aficionados and record store clerks processing the umpteemth scratched-up copy of Argus, music lovers have largely forgotten about Wishbone Ash. It's a damn shame too: The British band's third LP, which reached a career-best No. 3 on the U.K. charts, is a classic '70s guitar album — a font of squealing harmonized leads that left a major mark on, for one, Iron Maiden. "I think if anyone wants to understand Maiden's early thing, in particular the harmony guitars, all they have to do is listen to … Argus," that band's bassist, Steve Harris, told Guitar World in 2011. Sandwiched between the proggy dynamic shifts and heavy riffs, the album's softer moments — like the somber chorus of "Sometime World" — cut equally deep. – Ryan Reed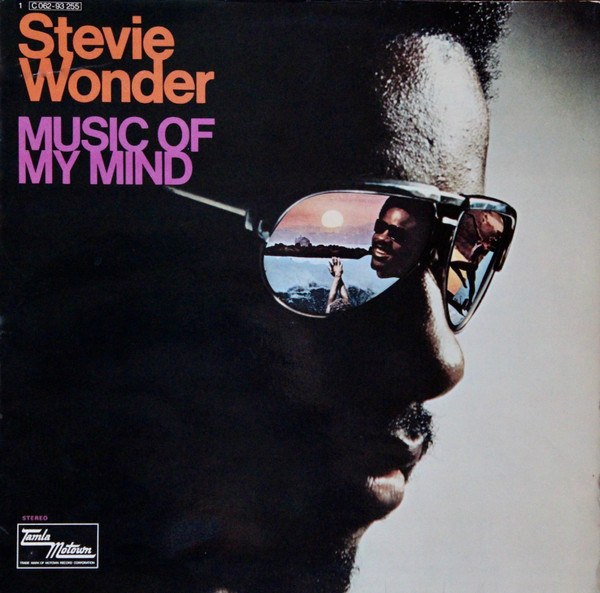 It's not easy being an artist's second-best album in a calendar year, but few years are more legendary than Stevie Wonder's 1972. Music of My Mind, released in March but quickly overshadowed by October's Talking Book, was his first LP under a new Motown contract that gave him full creative control. Drafting co-producers Malcolm Cecil and Robert Margouleff of Tonto's Expanding Head Band, Wonder began exploring new synthesizer tones and textures: Behold the bubbling Moog bass under his clavinet on "Happier Than the Morning Sun," or the way the synths on "Evil" manage to imitate both string and brass instruments at once. And though Wonder's marriage to Syreeta Wright was about to end, there's still a dizzy sweetness to "Love Having You Around" and "I Love Every Little Thing About You." – Al Shipley
Buy Music of My Mind on Amazon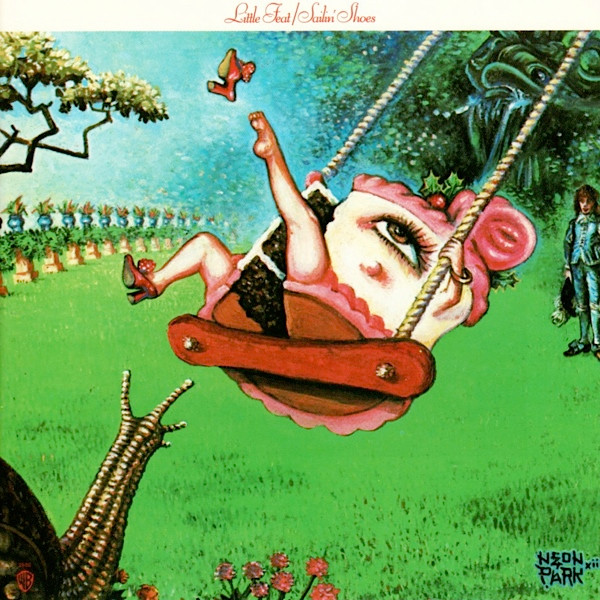 Following his time in the Mothers of Invention, Lowell George formed Little Feat as a lean quartet with keyboardist Bill Payne and a fellow Frank Zappa alum, bassist Roy Estrada. This line-up stayed together for just two albums, and the second, Sailin' Shoes, is a fun exercise in shaggy rock freedom, effortlessly blending woozy blues, energetic R&B, and crunchy country. As a highway scribe with scrappy guitar chops, George keeps the album's vibe loose, leading the band through the raucous strut of "Teenage Nervous Breakdown" and the brawny ballad "Willin'" — the latter a downtrodden trucker's tale since covered by Linda Ronstadt and the Black Crowes. The LP didn't move the needle commercially, but it remains an influential benchmark for bands that like to muddy the waters between roots-based genres. – Jedd Ferris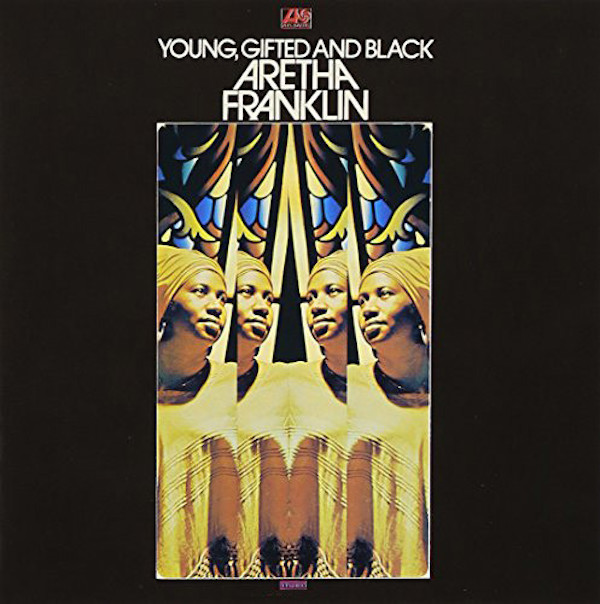 A powerfully personal album from the Queen of Soul, Aretha Franklin's Young, Gifted and Black spoke to the fraught political and social moment through a blend of original songs and covers. Many highlights fall into the latter category, including gospel-suffused versions of The Beatles' "The Long and Winding Road," Elton John's "Border Song" and an uplifting, unapologetic take on Nina Simone's title track. Her choice of material and its interpretation carried some very precise messages, but the album's clearest statement can be heard in Franklin's voice, freely and gracefully exploring pop, gospel-soul, and the scorching funk of "Rock Steady." – B.B.
Buy Young, Gifted and Black on Amazon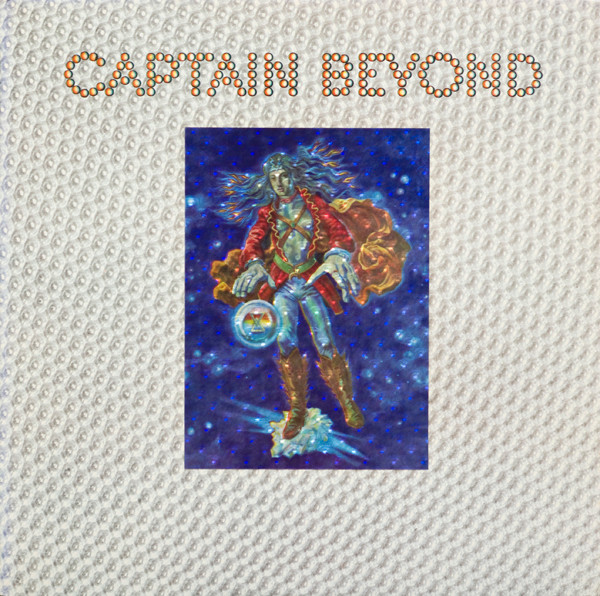 The lingering hangover of the '60s found its cure in Captain Beyond's bluesy, jazzy, proto-stoner, prog-pioneering debut album. Comprising former members of Deep Purple, Johnny Winter, and Iron Butterfly, the short-lived supergroup never got their proper due, but this monstrous, three-medley collection hits harder than anything in your '70s rock grab bag. Each member adds their weight: Larry Reinhardt's chugging guitars bore through the center of the Earth; Lee Dorman's hefty bass punches holes in the stratosphere; Bobby Caldwell's thunderous rhythms manipulate all perception of time, while Rod Evans' hallucinatory howls hit like a ton of bricks to the brain. But just when you think it's getting too heavy to handle, they slip in moments of unbearable lightness, with spacey trips like "Myopic Void" inviting you straight to heaven (or maybe hell) — no stairway necessary. – Stephanie Garr
38. Alice Coltrane With Strings – World Galaxy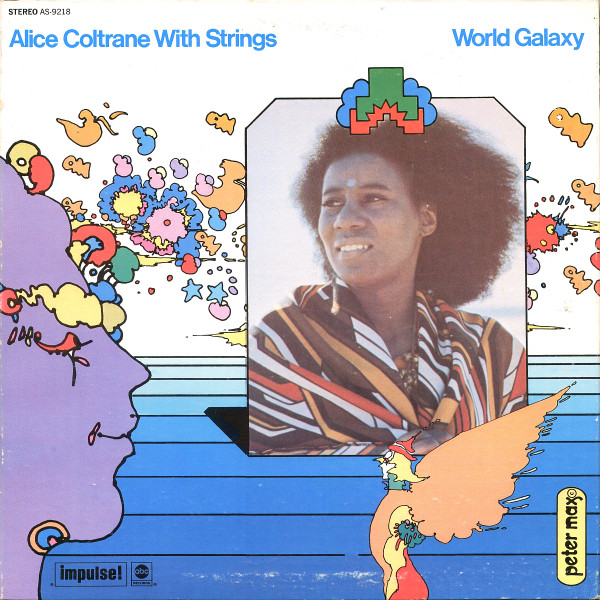 Alice Coltrane's sixth solo LP closes with a far-out reimagining of "A Love Supreme," a signature composition by her late husband, John. Here, we open and close in the spirit world, sustained by cosmic contrails of harp and strings; between, we plummet back to Earth, Coltrane's funky organ solo illuminating the darkness of rattling percussion and squawking violin. As the title suggests, World Galaxy features the heft of a 16-piece orchestra — but Coltrane's tasteful playing is our emotional anchor, our tour guide between the terrestrial and the celestial. – R.R.
Buy World Galaxy on Amazon 
37. The Grateful Dead – Europe '72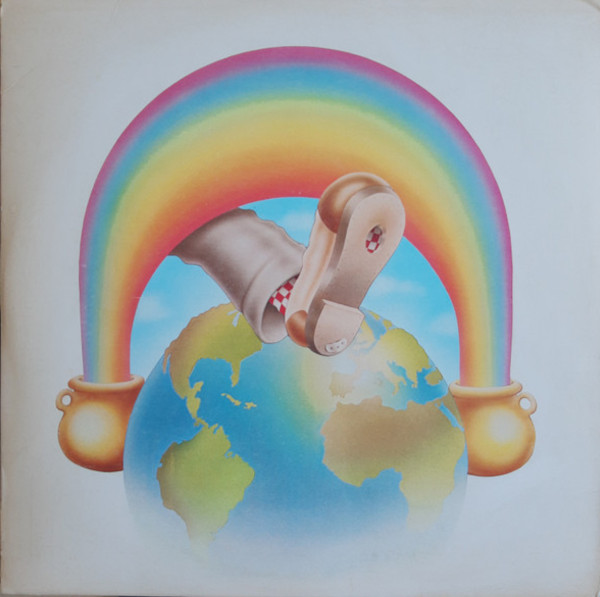 Despite arriving only three years after 1969's Live/Dead, Europe '72 showcased the Grateful Dead's evolution from psychedelia to country-flavored rock. And it remains one of the band's most popular live albums: Alongside performances of fan favorites such as "Truckin'," "One More Saturday Night," "Sugar Magnolia," "China Cat Sunflower," and "I Know You Rider," Europe '72 includes several tracks making their Dead record debuts, including "Tennessee Jed," "Jack Straw" and "Brown-Eyed Women." The legacy of Europe '72 endured over the following decades: A mammoth archival box set (73 CDs!) was released in 2011, featuring all 22 shows from the tour. – David Chiu
36. Premiata Forneria Marconi –

Per un Amico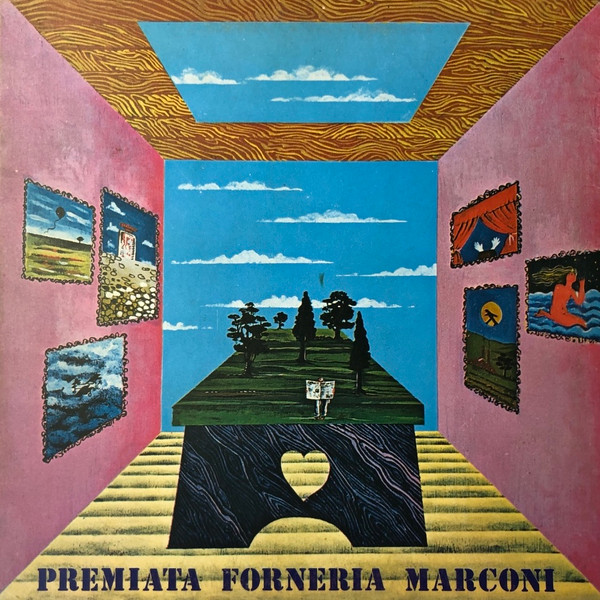 Italian prog is a genre unto itself, often adding a more Romantic spin on the symphonic style popularized by Yes and Genesis. Of the Big Three (Banco del Mutuo Soccorso, Le Orme, Premiata Forneria Marconi), the latter were the obvious pick to blow up internationally, steadying even their most complex tunes with grabbable melodies and riffs. They did enjoy the most minor of crossover moments, signing with ELP's Manticore Records and hitting No. 180 on the Billboard 200 with their first English-language LP, Photos of Ghosts. But the original Italian version is still their most essential album, offering dark-to-light mini-epics like "Appena Un Po'" and "Il banchetto." – R.R.
Todd Rundgren didn't need to prove anything to anyone: He was producing albums for the likes of Badfinger, the Band, and the earliest iteration of Sparks by late 1971. But when his first two solo LPs didn't earn much chart traction, Todd the God opened 1972 with Something/Anything?, a double-album of staggering pop ambition. Playing all the instruments himself (except on the fourth side, itself a standalone pseudo-rock opera), Rundgren tried everything on Something: fluffy piano melodies ("Marlene"), swaggering guitar rock ("Wolfman Jack"), shameless Top 40 fodder ("Couldn't I Just Tell You", which feels like a precursor to his future band Utopia), even synth-y dance instrumentals ("Breathless"). In an act of sheer bravado, he transformed a minor hit from his early garage rock outfit Nazz ("Hello It's Me") into a signature song. Something/Anything? feels like a living, breathing pop music encyclopedia, but some of its best moments are its weirdest ones, like the drugged-up almost-ballad "I Went to the Mirror." Half a century later, listeners are still unraveling this record's comedy, charms, and surprising pathos. – Evan Sawdey
Buy Something/Anything on Amazon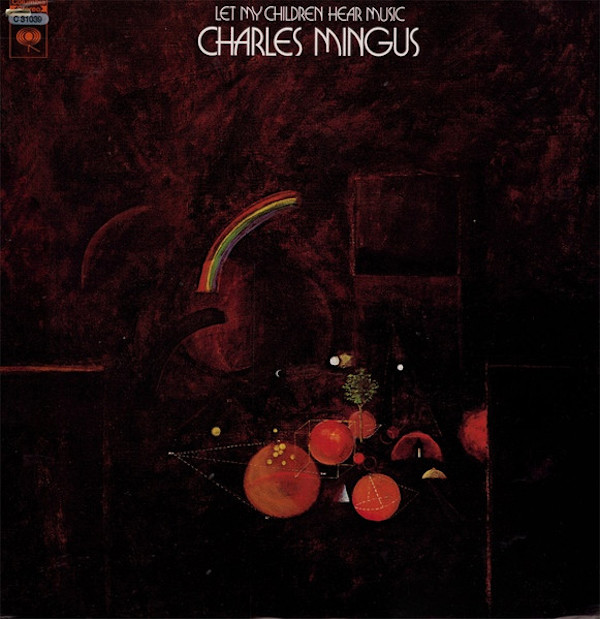 In the liner notes to Let My Children Hear Music, Charles Mingus thanked revered Teo Macero for helping assemble "the best album I have ever made." It's hard to argue with his pick — this is certainly among the composer's most surface-level beautiful work, unfolding dense quilts of sound stitched somewhere between fusion, third stream and the avant-garde. "The Shoes of the Fisherman's Wife Are Some Jive Ass Slippers" previews the project's orchestral density, opening with a slow, ascending chromatic climb — only to dissolve and reform as a gentle swing. But the most characteristic moment could be the "Hobo Ho," Mingus' swaggering bass riff a platform for woodwind swells both soothing and chaotic. – R.R.
Buy Let My Children Hear Music on Amazon 
33. Gentle Giant – Octopus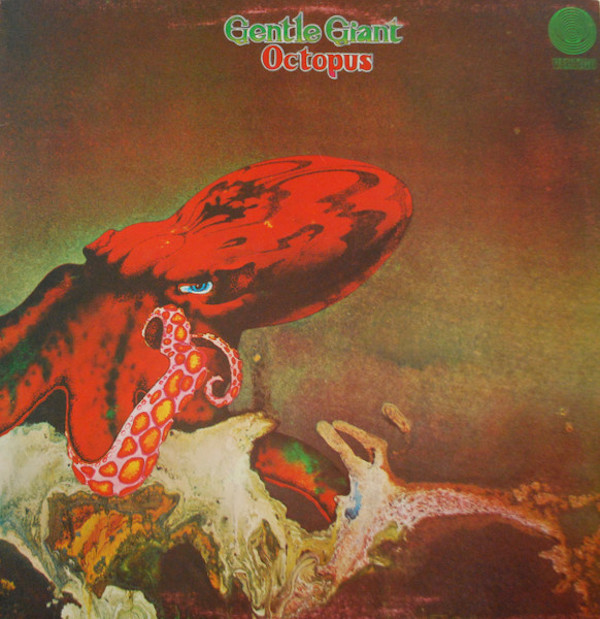 Weirder and punchier than most of its supposed "prog" peers, this aural roller coaster is everything you wanted from that era of Zappa minus the diarrhea of the fingers. Mannered a cappella vocals give way to boogies, then loop back through vigorous bass and percussion while picking up mathematical keys and studio trickery. You can hear and see Octopus in too many New Wave, art-rock, and indie acts to count, but it stomps harder and strums folkier — a headphones masterpiece of Anglo musical traditions mashed with jazz-psych guitars, horns, synths, and dizzying counterpoint. If you want to call that "prog," fine. – J.W.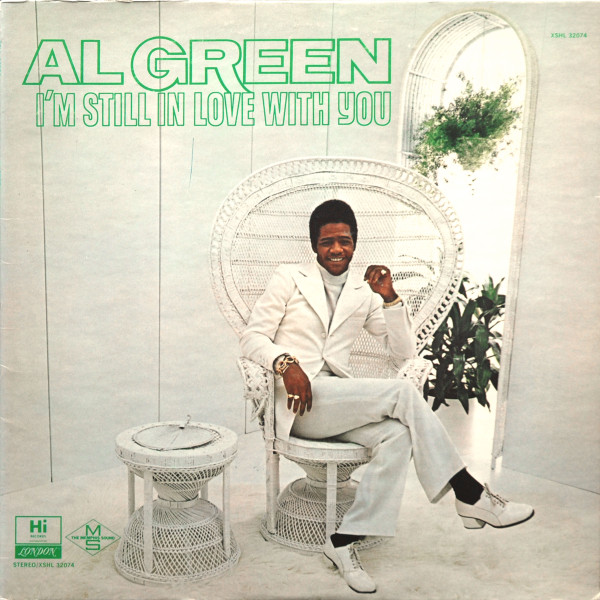 While Call Me, Green's consensus masterstroke, wouldn't land for another six months in spring '73, I'm Still In Love With You remains a tremendous, no-skips soul record in its own right. The album is best known for birthing Green's soothing staple "Love and Happiness" — a banner example of the magical relationship the singer had with famed producer Willie Mitchell, a pillar of '70s Memphis soul. But it should also be recognized for Green's growing fondness for recording country music, as he covered Kris Kristofferson's "For the Good Times" (he'd tackle Hank Williams and Willie Nelson on Call Me). It's a shrewdly arranged, dynamic, and generally bulletproof album — further unfairly overshadowed by Let's Stay Together, also released in '72. – Bobby Olivier
Buy I'm Still in Love With You on Amazon 
31. Catherine Ribeiro + Alpes – Paix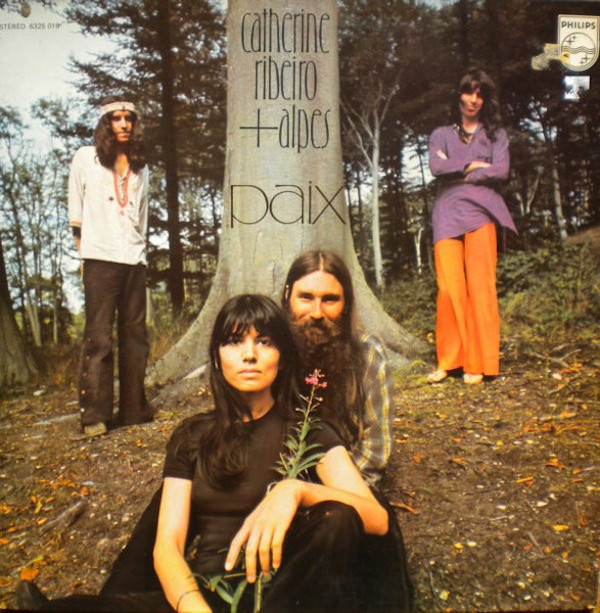 Before she was reborn as an avant-garde cult musician, French-Portuguese singer Catherine Ribeiro briefly worked as an actor — even landing a role in Jean-Luc Godard's fifth film, The Carabineers. Makes sense: There are few albums more cinematic than Paix, her third LP with ever-shifting psych-folk backing band Alpes. Even at its earthiest, like the haunting love song "Jusqu'à ce que la force de t'aimer me Manque," the album drfits around in outer space — its sound is built largely on Patrice Lemoine's Pink Floyd-y organ and the dislocating timbres of instruments (including motorized percussion gizmo the percuphone) created by Patrice Moullet. But most space-rock bands don't have a singer with Ribeiro's emotional depth. Her dramatic belting is the star of every track — including the closing epic "Un Jour… La Mort," in which the singer confronts a demonic female personification of Death. – R.R.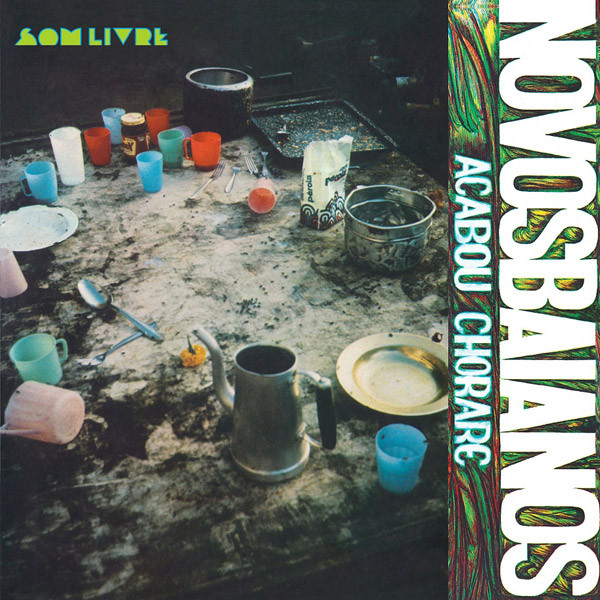 "Uncle Sam is wanting to know our batucada," Baby Consuelo sings on "Brasil Pandeiro." The track, halfway between glorious hymn and exorcizing lament, embodies the core ethos of Acabou chorare: delineating a crucial crossroads of genres, influences, and approaches within Brazilian music. On their second and most influential LP, Novos Baianos showcase a threshold of eclectic rhythms in a censorship-ridden Brazil, when everything was being reinvented to fit a '70s perspective. Arriving before the funk and disco explosion but after the first importations of "gringo" music, the album exists in this multicolored intersection of motherland and postcolonialism, of identity and communal anonymity, of local relevance and international acclaim. – Ana Leorne
29. Fela & The Africa 70 – Roforofo Fight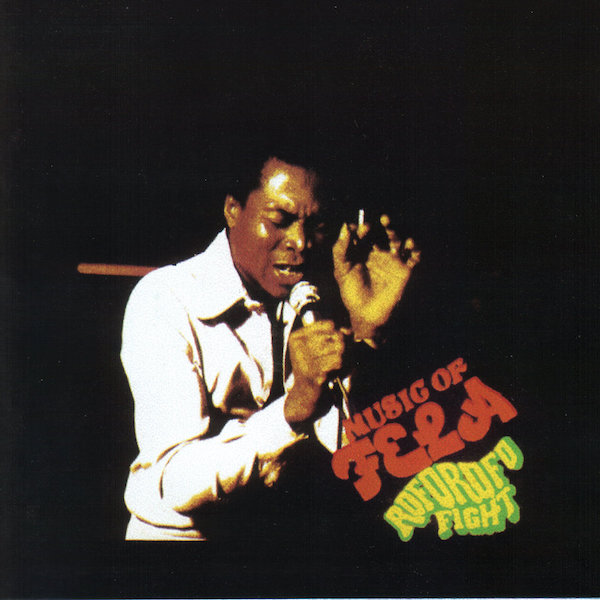 Fela Kuti had already accomplished more in seven years than many musicians do in a lifetime, having moved from Nigeria to London and then back to Nigeria again, collaborating with Cream's Ginger Baker, establishing a commune, and pioneering the music we now know as Afrobeat. Though a half-dozen albums preceded it, Roforofo Fight is the point at which this achieved a singularity, its 16-minute title track a dizzying swirl of horns, chicken-scratch guitars, and Tony Allen's frenetic rhythms. Its title is slang for a scuffle in which no one comes out unscathed, Kuti opening the first verse with a jarringly belligerent "Get away! Fuck off! Who are you?" It's a lesson in humanity designed to make you move. – J.T.
Buy Roforofo Fight on Amazon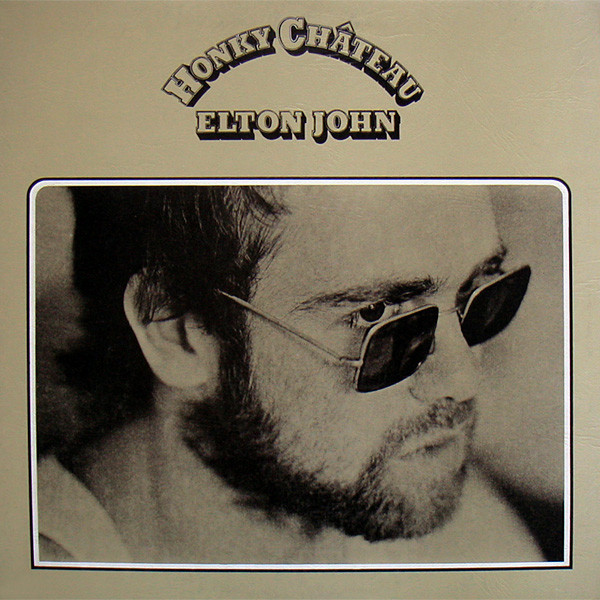 Honky Château marked a series of firsts for Elton John. It was his first album to top the U.S. charts; his first recorded at legendary French studio Château d'Hérouville (from which the LP takes its name); and the first to use his touring band on all tracks, as his label had insisted on mostly utilizing session players for previous albums. Featuring classics like "Honky Cat," "Rocket Man," and "Mona Lisas and Mad Hatters," Honky Château is a quintessential '70s record: It highlights a singular voice and storytelling as focal centerpieces, shifting the pop narrative to the singer-songwriter. – A.L.
27. Aphrodite's Child – 666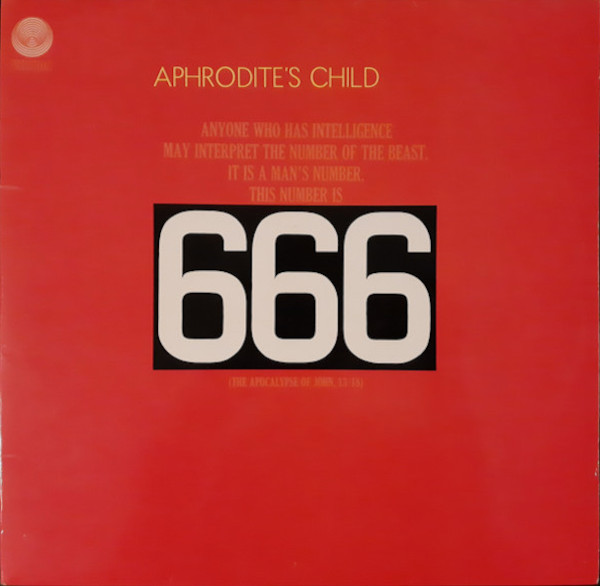 Those who only know Vangelis for his sappy Chariots of Fire piano theme, prepare to be deeply confused. Years before pivoting into major film scores and electronic soundscapes, the Greek composer was stirring up almighty prog insanity with Aphrodite's Child. The band's double-LP 666, their final project and undisputed peak, piles Biblical-tinted lyrics onto a messy canvas of choral chanting ("Loud Loud Loud"), trancey psych-rock ("The Four Horsemen"), Eastern textures ("The Seventh Seal"), metallic rave-ups ("The Battle of the Locusts"), and avant-garde jazz noodling ("Tribulation"). What madness! God bless 1972. – R.R.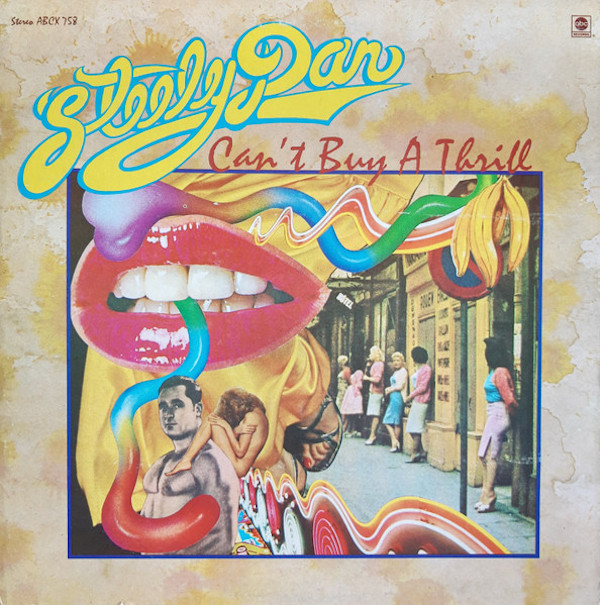 With a band name borrowed from a fictional dildo and a wardrobe that looked like they robbed a production of Annie Get Your Gun, this greasy bunch of jazz nerds became accidental pop stars in 1972. Can't Buy a Thrill offers some of Steely Dan's most recognizable classic rock staples — the skittering "Reelin' in the Years," which houses a guitar solo known to have made Jimmy Page jealous, and the Latin-flavored "Do It Again" — yet it's probably the least representative Steely Dan album. This debut presents them as an actual, honest-to-God rock band, with a stable lineup that existed outside of Donald Fagen and Walter Becker's studio whims. Guest singer David Palmer gets a lot of flak from Steely Dan loyalists, but his honeyed pipes fit the languorous "Brooklyn (Owes the Charmer Under Me)" and the indelible "Dirty Work," while "Only a Fool Would Say That" gives an early glimpse of Fagen and Becker's indefatigable cynicism. – Z.S.
Buy Can't Buy a Thrill on Amazon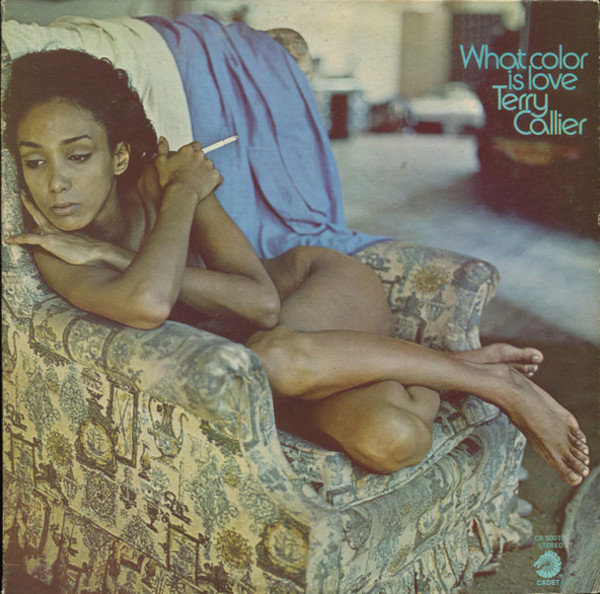 Terry Callier's voice has blood in it — in certain takes, you can hear the passion erupting from his throat. But often the singer's timbre is reserved, focused, imbued with the kind of emotion that can't be performed — only lived-in and felt. Only occasionally seeing commercial success in his life (often because he wrote for other acts or had his work prominently remixed), the Chicago native hit a remarkable creative peak in 1972-'73, issuing three extraordinary LPs that seamlessly, reverently blended folk, soul, and jazz. What Color is Love is the best of the trio, with Callier's signature acoustic fingerpicking paired with Charles Stepney's lithe orchestrations. Dramatic opener "Dancing Girl" sets the tone, but the pulsing "You Goin' Miss Your Candyman" has a snap in its step that answers the question, "What would Isaac Hayes sound like covering Astral Weeks?" – E.S.
Buy What Color is Love on Amazon 
Listening to Faust So Far is a lot like reading an issue of Zap Comix: It's a string of brilliantly mad pop cartoons that could fly off the rails at any second. On their second LP, these Krautrock pranksters created very weird planets with each song, from the chanted, twitchy choogle of "It's A Rainy Day, Sunshine Girl" to how "In the Spirit" flirts with New Orleans blues to how the spindled, bizarre "I've Got My Car and My TV" might make you question its makers' sanity. Tellingly, lead vocalists Jean-Hervé Péron and Rudolf Sosna sing (mostly) in English, suggesting they knew their audience was everywhere — and that Faust intended to go everywhere. Names and faces have changed in the years since, but the band's still going. – Raymond Cummings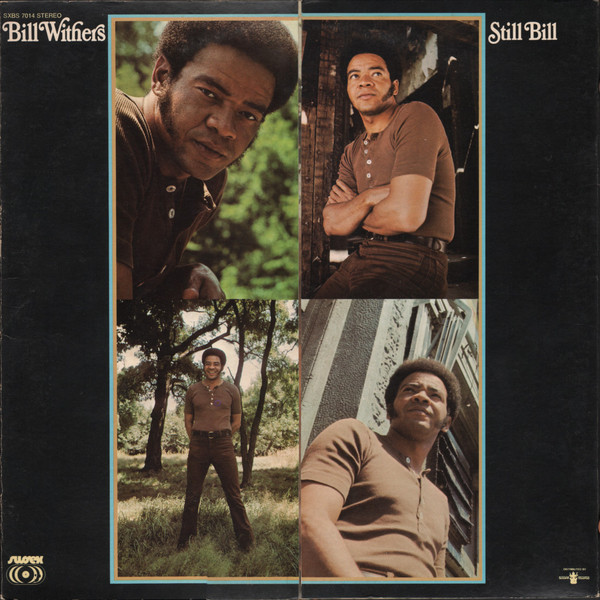 A year after he quit his factory job to focus on music, Bill Withers proved his hit debut wasn't a fluke with the chart-topping classic "Lean On Me." But Still Bill is a funkier, more complex album than its most famous track lets on. "Use Me" and the oft-sampled "Kissing My Love" have supple grooves and vocal performances positioning Withers as a convincing R&B heartthrob. Meanwhile, "Who Is He (And What Is He To You)?" and "Let Me In Your Life" highlight Withers' gift for articulating life experiences unusual for pop songs, like dating in your 30s, and getting involved with people who have exes looming around. – A.S.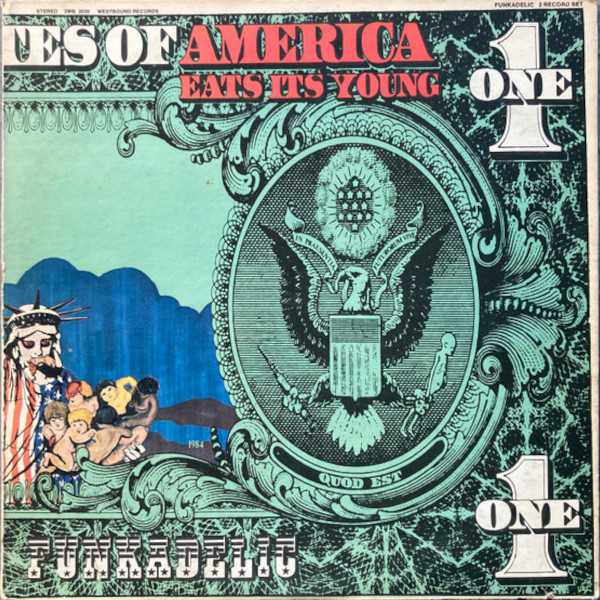 Funkadelic's meandering double album is far from their most popular because it reveals the things no one wants to see once the acid wears off. With the Vietnam War still raging in the background, George Clinton and crew (with Bootsy Collins making his P-Funk debut) find their groove in either fear-fueled funk or soul-saving soul — even when they're falling for the devil on the bumping, psych-baroque thriller "Miss Lucifer's Love." Among the disillusionment ("You picket this and protest that and eat yourself fat," they throw down on soulful boogie "If You Don't Like the Effects, Don't Produce the Cause") is darkness disguised as decadence ("Catch a junkie by the toe," sings Clinton on the deranged nursery-rhyme funk fest "Loose Booty"). Still, they give you plenty to believe in, signing off with the stirring, stomping rallying cry "Wake Up." – S.G.
Buy America Eats Its Young on Amazon 
21. Neu! – Neu!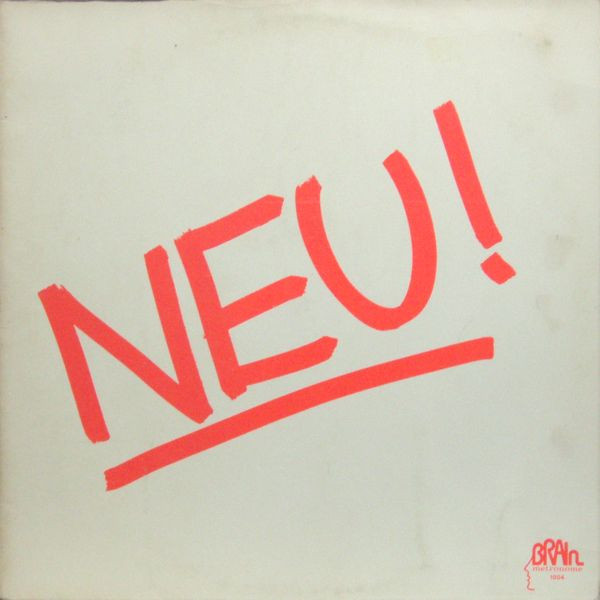 "Krautrock," a musical form born in Germany during the late 1960s and early 1970s, is best described as a spectrum. Yet the eponymous debut from Neu!, recorded immediately after founders Klaus Dinger and Michael Rother left Kraftwerk, still epitomizes the genre's cultural perception: the woozy, hypnotic motorik chug that powers "Hallogallo" and "Negativland," It's worth noting that Neu! is also home to smeared, waterlogged drones ("Im Glück") and windswept simmer ("Sonderangebot") — and that half a century after entering the sonic lexicon, it remains as strange, warm, and beguiling as ever. – R.C.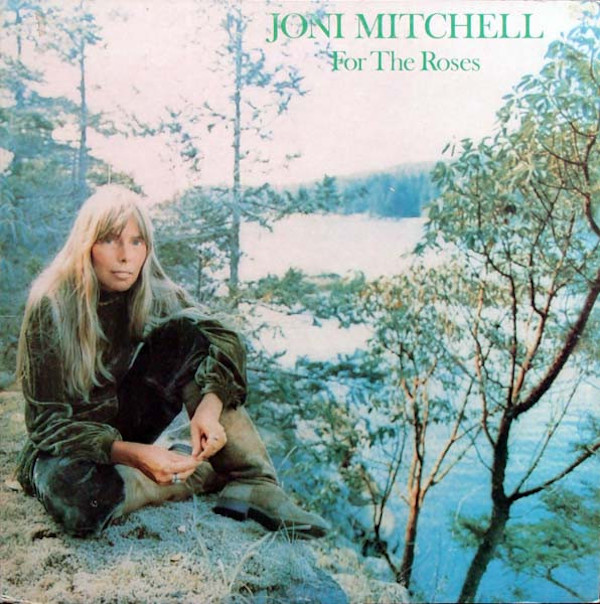 "I can't seem to make it with you socially," Joni Mitchell confesses in "Lesson in Survival," a highlight from her fifth record, For the Roses. That much is written across her face on the album cover: a photo of her camouflaged in loose forest green, hunched uncomfortably atop a crag in the Canadian wilderness. After the success of Blue the previous year, she wrote her follow-up there in self-imposed exile — from fame (her own, and her by-then-ex James Taylor's), and from label suits begging her to write a hit single (which she begrudgingly did with "You Turn Me On, I'm a Radio.") The albatross of celebrity has loomed over much of Mitchell's work; For the Roses was her graceful first tangle with it as a superstar. – A.F.
19. Milton Nascimento and Lô Borges – Clube da Esquina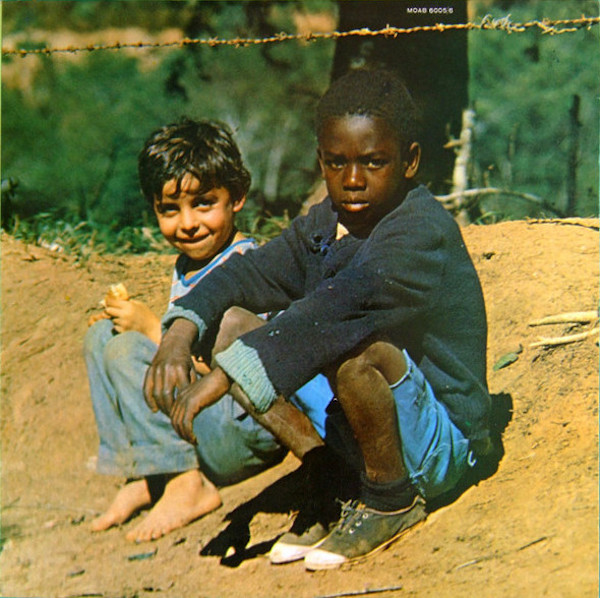 For over 40 years, the identity of the two boys featured on the cover of Clube da Esquina remained a cherished pop mystery, with some even speculating the photo showed Milton Nascimento and Lô Borges as children. But the contrast was more symbolic than anything else, representing an album that felt just as abstract: Was it a movement? A supergroup? A collective project? All and none of the above. Considered one of the most influential and ambitious albums of Brazilian music, the double-LP (Nascimento's fifth and Borges' first) is actually closer to an aesthetic manifesto, unfolding in a sonic odyssey with an MPB heart, a prog-jazz mind, and a psychedelic soul. – A.L.
Buy Clube da Esquina on Amazon 
18. The Allman Brothers Band – Eat a Peach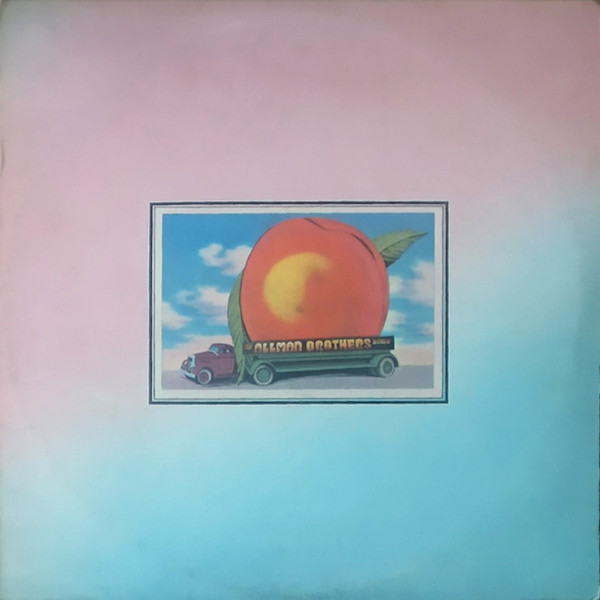 Eat a Peach will always be a bit bittersweet: a landmark musical triumph, packed with influential touchstones, that was tinged with tragedy. Duane Allman's fatal motorcycle accident occurred just months before the band released this hybrid studio/live set, but fortunately, the guitar hero showcased his legacy-defining dimensions one more time. The Allman family bond is strong in "One Way Out," a bluesy rumbler with Allman guiding his brother Gregg's soulful howl through a gritty slide, while a 30-plus-minute version of "Mountain Jam" offers a deep look into the band's improvisatory stage prowess. Beyond the fleet-fingered fireworks, the record also yielded some of the most heartfelt songwriting in their catalog: Dusty country-rock gems "Melissa" and "Blue Sky" still live on FM airwaves today. – J.F.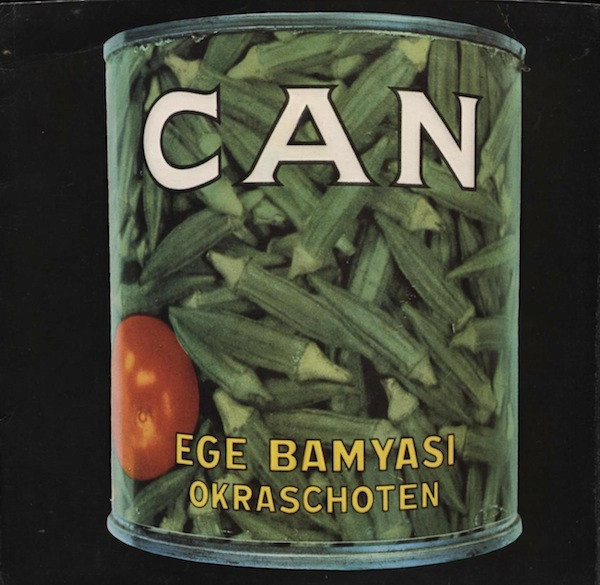 Can continue to be one of Krautrock's great moving targets. On their third LP, the pioneering German group may call to mind proto-post-punk, years before punk broke through; an avant-classical take on rock music; the Grateful Dead without the humor; electronica performed on traditional rock 'n' roll instruments; the pinnacle of Eurofunk (yes, this is the Can album with "Vitamin C"); or the rare Krautrock act with actual swagger. Whatever you think Ege Bamyasi is, you're correct. It's an album just as wonderfully formless today as it was in 1972, and it's still stunning for how good — and how relevant — it remains. – Brady Gerber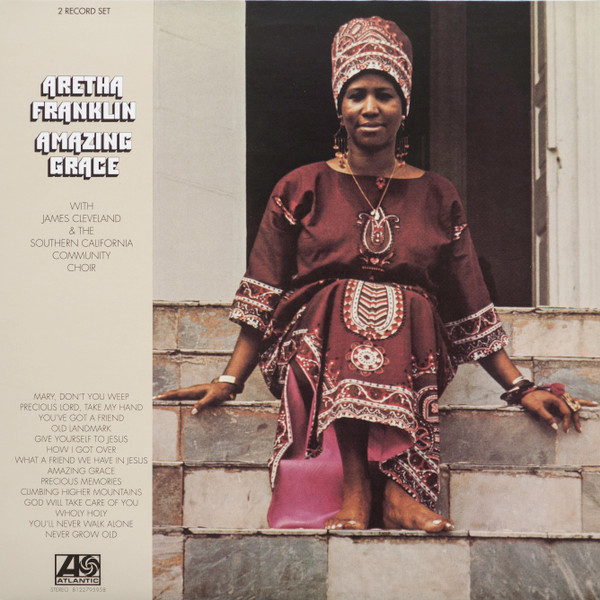 Aretha Franklin's first platinum album wasn't one of her '60s breakthroughs recorded in Muscle Shoals. Instead, it was her third live LP and first gospel project. On Amazing Grace, Franklin is flanked by a six-piece band and the Southern California Community Choir, with her father, Rev. C.L. Franklin, naturally making an appearance. But her miraculous voice makes it a religious experience, even for the most agnostic music lover. And while the traditional gospel selections, particularly the 10-minute title track, carry the album, Franklin manages to integrate the songs of Marvin Gaye, Carole King, and Rodgers & Hammerstein without losing the spirit. – A.S.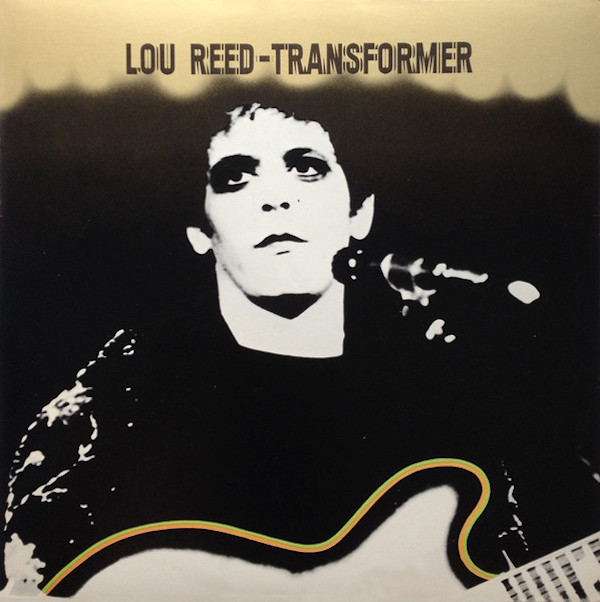 For his second solo outing, the Lower East Side's most scabrous bard decamped to a London studio. Produced and performed alongside David Bowie and Mick Ronson, Transformer is among the most transgressive records ever cut to sound this cuddly and wide-eyed: a glam-rock mash note to sex, gender shenanigans, drugs, and Andy Warhol. Lou Reed's first full LP of non-Velvet Underground leftovers presents the stirring if overexposed "Perfect Day"; the droll, gritty smash "Walk on the Wild Side"; and the snarled, bitchy "Vicious." Rarely is the tuba as sexily provocative as Herbie Flowers' lowing on the goofily sensuous "Make Up" or the stoned, staggering "Goodnight Ladies." – R.C.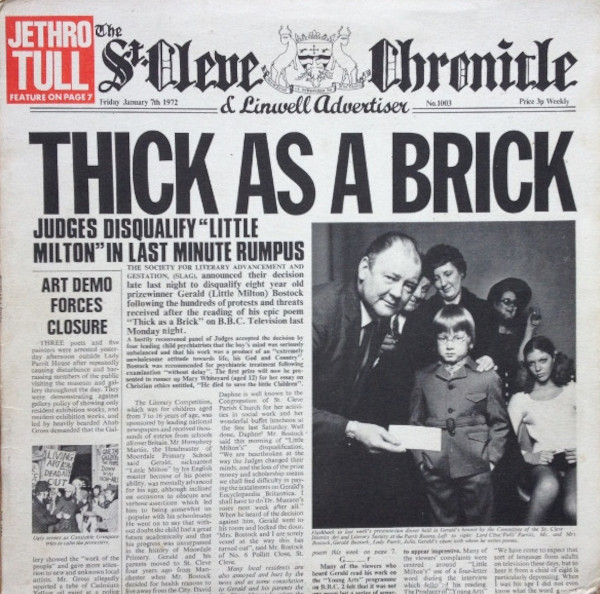 Fans who latched onto Jethro Tull for the hard rock riffage of Aqualung must have been bewildered by the follow-up: Thick as a Brick put the prog in progressive folk with one album-length song split over two sides of the LP. Full of complex, twisting musical passages, the album opens with a pastoral couple of minutes centered around acoustic guitar and singer Ian Anderson's flute. Then the music darts and lunges here and there, incorporating electric guitars, keyboards, timpani and shifting time signatures and tempos. Anderson intended Thick as a Brick to be a sly spoof of concept albums, and of prog bands like Yes and Emerson, Lake & Palmer. He wound up making a proggy concept album that pushed genre boundaries and aged more gracefully than nearly all of its contemporaries. – E.R.D.
Buy Thick as a Brick on Amazon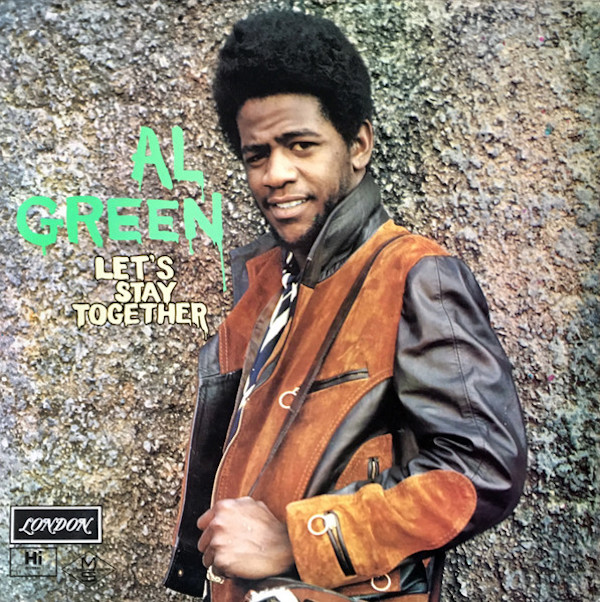 Al Green's fourth album was his true breakthrough: delivering on the promise of its predecessors, making clear his destiny to rank among the all-time soul greats. No wonder: Let's Stay Together is a showcase for Green's voice. He's sweeter than sugar on the title track (a No. 1 hit), settles back into a slow burn on "La-La for You" and all but chokes back sobs on "How Can You Mend a Broken Heart," accompanied throughout by silky musical arrangements that slide right up to the edge of too much, but never cross that line. – E.R.D.
Buy Let's Stay Together on Amazon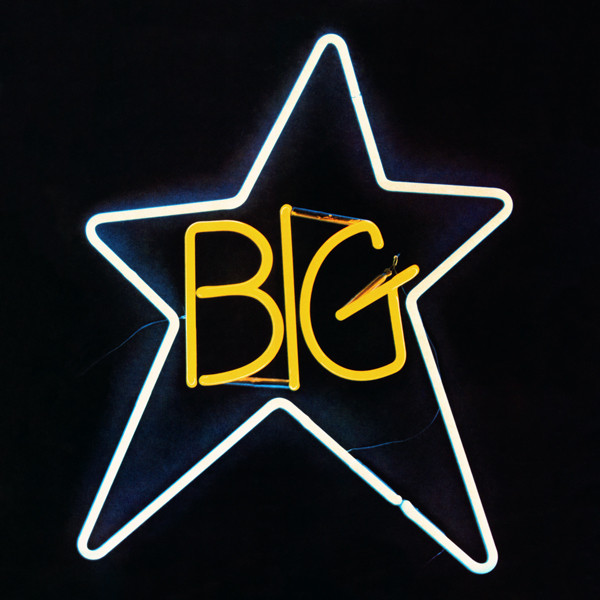 Half a century on, the impact of Big Star's debut keeps reverberating, now louder than ever. This definitive power-pop classic escaped obscurity through word-of-mouth and has stayed relevant because the songs are so damn good. "Thirteen" has become an often-covered standard. "In the Street" was used as the theme for the late-'90s sitcom That '70s Show. But in '72, after former Box Tops frontman Alex Chilton returned to Memphis and hooked up with his Big Star bandmates, they were really just responding to the British Invasion: reclaiming and building on the work of musicians from the American South, finding yet another new way to sing about love, loss, and redemption. – John Paul Bullock
11. Black Sabbath – Vol. 4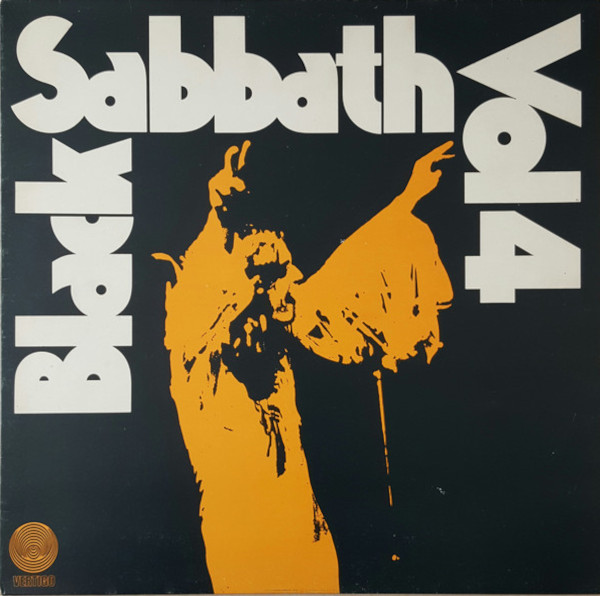 Sabbath's descent into madness began with Vol. 4, whose disjointed nature is still the subject of some contention — but is in fact its strength. How does the Iommic weight of "Under the Sun" and "Tomorrow's Dream" coexist with "Changes," the FM-goes-AM sad rocker ballad "Beth" wishes it was? See track six. How did Sabbath make a groovy soul-crusher with "Supernaut," Geezer Butler giving Ozzy his most haunted lyric: "I've seen the future, and I've left it behind"? See track six. And how do you follow that mindfuck, wondering what Butler saw that made him abandon the very idea of linear progress? Track six. – A.O.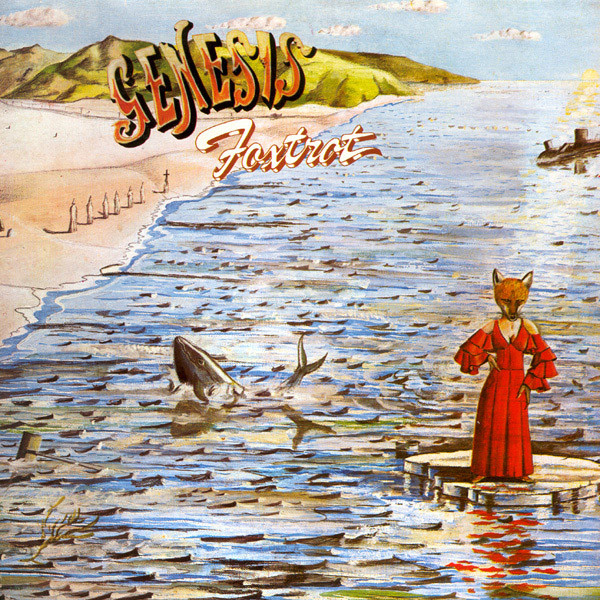 The second Genesis album featuring the classic quintet lineup, Foxtrot captures the British prog-rock band at their most confident. Opener "Watcher of the Skies," with its elegant Mellotron introduction, indicates a cohesion that continues throughout the LP, including the whimsical "Get 'Em Out By Friday" and anthemic "Time Table." But the true pièce de résistance for Foxtrot — and, arguably, Genesis — remains the 23-minute "Supper's Ready": Its seven sections vary in mood and tempo, from the pastoral-sounding "Lover's Leap" to the climactic "Apocalypse in 9/8 (Co-Starring the Delicious Talents of Gabble Ratchet)." "[W]e really tried to take people along this dream journey," Gabriel said in a 2008 interview for the Foxtrot reissue. "When it worked, and we got to the 'new Jerusalem' stuff at the end, you were touching people in quite a deep way." – D.C.
9. Curtis Mayfield – Super Fly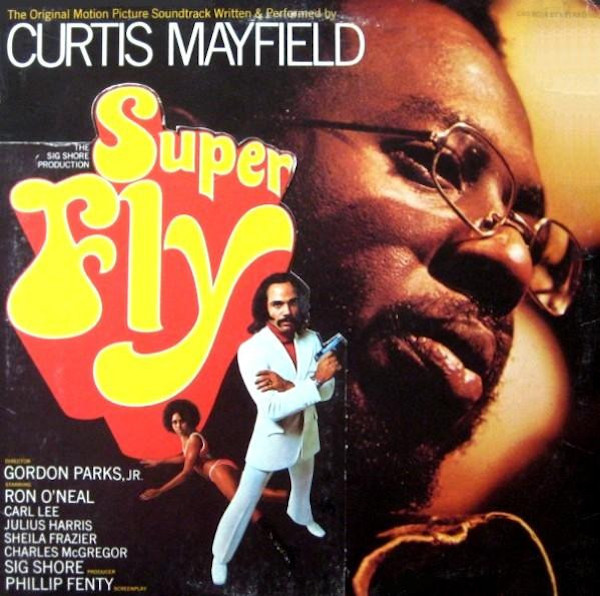 Curtis Mayfield kicked off his post-Impressions solo career on a hot streak, first with the kaleidoscopic soul of his 1970 debut, Curtis, and then with the deeper funk of 1971's Roots. Completing his opening triptych was 1972's Super Fly, the soundtrack to Gordon Parks Jr.'s cult blaxploitation film — and one of the rare soundtracks to outgross the movie it was written for. As much a thematic tie to the film as a socio-political statement about drug addiction in black neighborhoods, Super Fly is social commentary under the guise of escapist entertainment, delivered with Mayfield's deepest grooves. The title track's bright and brassy hooks, the minimalist funk of "Pusherman," the hard-hitting wah-wah riffs of "Freddie's Dead" — it all amounts to the greatest material Mayfield ever pressed on wax. – J.T.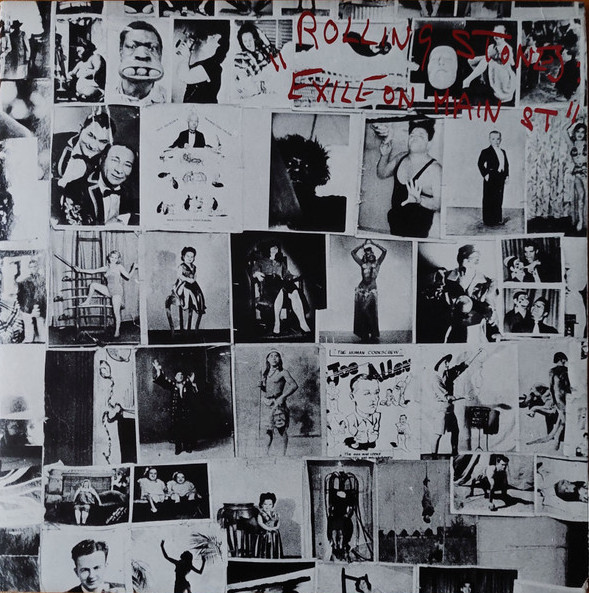 Jesus Christ, what's left to say? Widely considered one of the Stones' best albums, if not the best — or the best rock n' roll album ever recorded, depending on who you talk to — Exile was a product of exactly that: the band living in the south of France as tax exiles, recording endless late nights and wee mornings at Keith Richards' villa with a cast of characters too long to list. The sound is loose, rootsy, ramshackle rock with elements of swing and gospel. It's an exceedingly Americanized album steeped in southern blues, yielding the triumphant global hit "Tumbling Dice," moseying favorite "Sweet Virginia" and "Happy," probably the most recognizable tune with Richards on lead vocal. From "Rocks Off" onward, the double album is a dense, soulful, and jam-happy journey to the core of the Stones' influences — a knockout blow in a barrage of albums beyond reproach (Goat's Head Soup would break the streak a year later). – B.O.
Buy Exile on Main St. on Amazon 
7. Neil Young – Harvest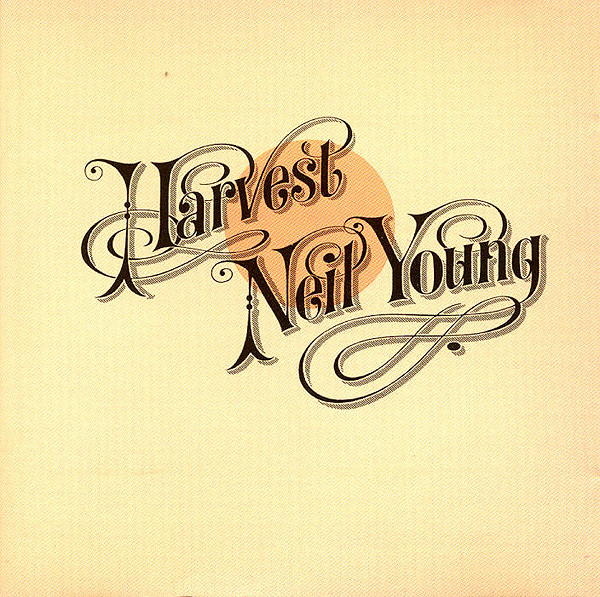 In retrospect, it's hard to understand what people didn't understand about Harvest. Upon its release, critics called it "disappointing," "embarrassing," and "half-assed baloney." Despite its weak spots — the London Symphony Orchestra-backed melodramas "A Man Needs a Maid" and "There's a World" are infamous clunkers — its strengths recoup the loss, and then some. From the bad, you are continually pinballed into the very good ("Out on the Weekend," "The Needle and the Damage Done") and even the unimpeachably great ("Old Man" and "Heart of Gold," Young's only No. 1 single to date). At least the album's frequent brilliance is now clear with the gift of hindsight. – A.F.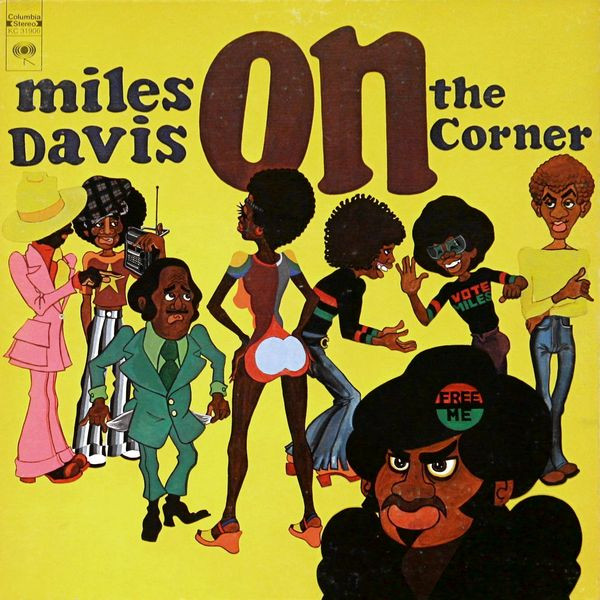 On the Corner is a lot. Is it even jazz, or some wild synthesis of jazz, funk, and psychedelic rock? Or is it just the best block party we never got to attend? Towards the back end of his "electric period" — and under the influence of James Brown, Sly and the Family Stone, and German composer Karlheinz Stockhausen — trumpeter and bandleader Miles Davis blew his sound way out. Where 1970's Bitches Brew swung for astral dissonance bop, On the Corner's Rube Goldberg machine jams (featuring three guitarists, two sitar players, and hot-shit percussionist James Mtume, plus other players who'd later go on to make names for themselves) were primed to groove hard. Powered by handclaps, whistling, and tambourines, "Black Satin" can quicken any pulse. Machinist-caliber rhythms and incisive horn phrasing define "One and One." And the title track is a busy, glorious sprawl: a seeming mess where every sound has purpose, utility, and verve to spare. – R.C.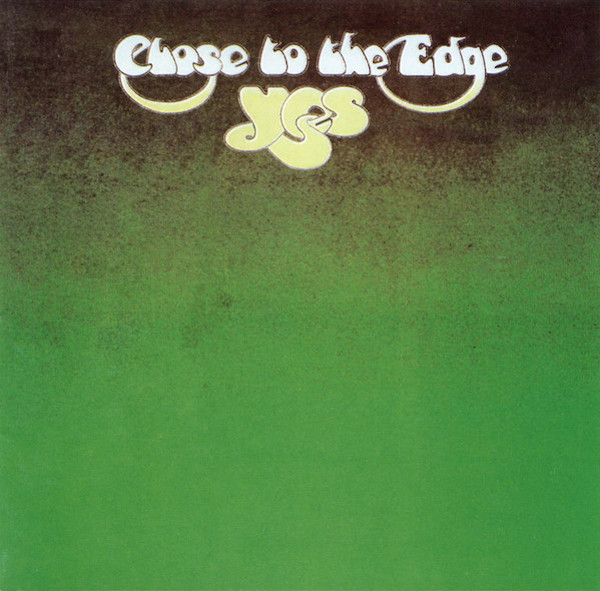 Building on the momentum of 1971's Fragile, Yes upped the ante with the more ambitious Close to the Edge. The album consisted of merely three songs, with the 18-minute title track divided into four movements spanning side one. Similar to Genesis' "Supper's Ready," "Close to the Edge" takes the listener on a spiritual journey filled with shifting moods and tempos — from the turbulent "Total Mass Retain" to the ethereal "I Get Up, I Get Down," before building up to a grand finale on "Seasons of Man." "It's very representative of what I think is the Yes style," Anderson told Music Radar of the album in 2012. "We experimented a lot, but we also had the talent to back it up." – D.C.
Buy Close to the Edge on Amazon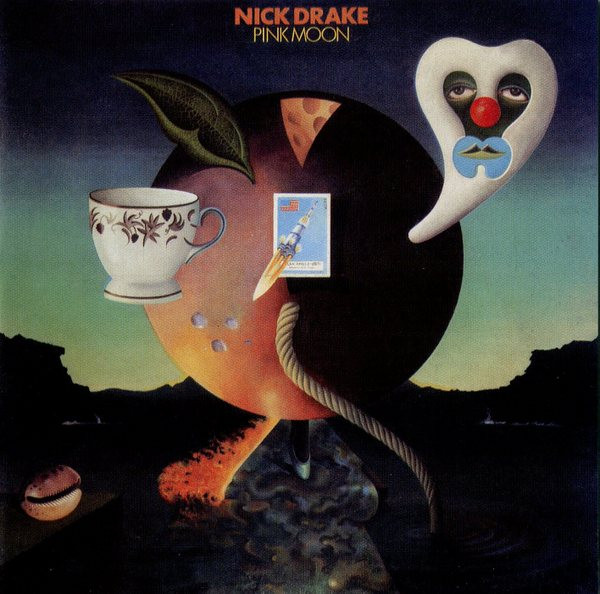 In a year of adventurous new sounds, Pink Moon feels bold for doing so much with so little. The English folk artist's last official album – the only one released in North America during his lifetime, issued two years before his death of an amitriptyline overdose at age 26 – features only his hushed voice, an acoustic guitar, and a single piano line overdubbed onto the opening title track. Recorded in two days during the everlasting '70s hangover, Pink Moon clocks in under a half-hour. It is the swan song for one man's melancholy, and it sounds like it has existed for as long as humanity has looked up to the sky. And it will outlive us still. – B.G.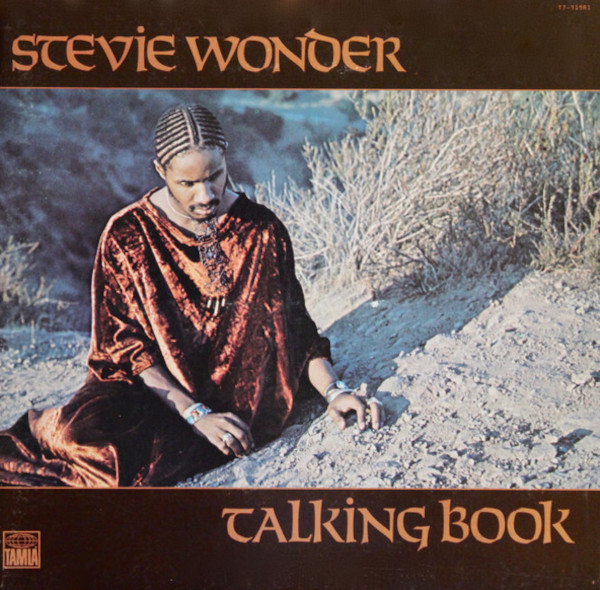 Full of sunshine and rain and preternatural emotional depth, Talking Book kicked off Stevie Wonder's classic period when he was 22. The singer took full control of songwriting this time: alternating heavy funk ("Superstition," "Maybe Your Baby") with impossibly tender ballads, pushing the envelope further with the sardonic protest jam "Big Brother." Working with co-producers Robert Margouleff and Malcolm Cecil, whose influential synth sounds also graced Music of My Mind, Wonder achieved a rich, layered and remarkably warm sound — one only matched by Wonder's other albums from this period. That vibe, paired with Wonder's smooth, assured voice, belied how groundbreaking and musically challenging the record was. – B.B.
Buy Talking Book on Amazon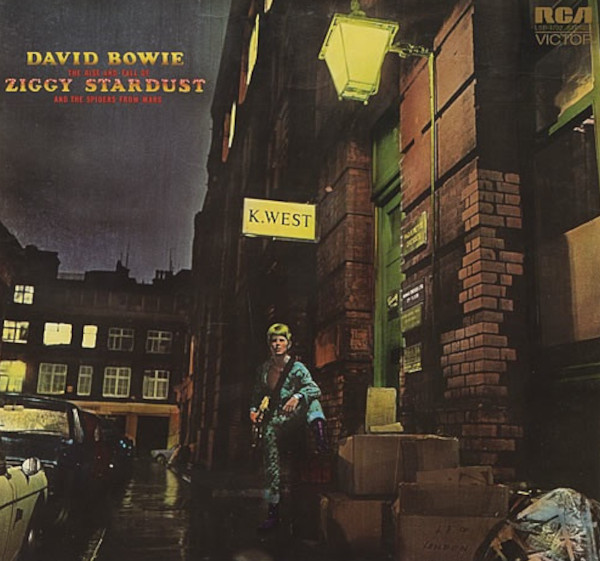 Ziggy Stardust is a sprawling epic, complete with a complicated backstory and rich history to lose yourself in. It's Bowie at his most iconic, deftly sculpting a timeless figure in the titular character. It's less a rock opera than a collection of loose plots, like a box of photographs dug out from the back of a closet, dumped onto the floor to sift through. Here's where Ziggy really sang; that's where the Starman waited in the sky. The line between Bowie and Stardust blurs in ageless androgyny, leaving us with the grand vision of the artist as both subject and auteur. – Niko Stratis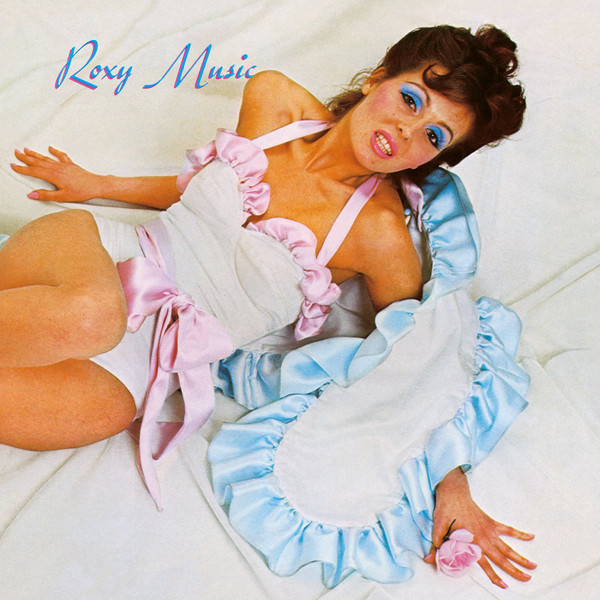 Nineteen seventy-two was a transitional year in music, with disco, punk and hip-hop a few years away from breaking. As if sensing a coming change, many musicians grappled with what the future might sound like — and Roxy Music's self-titled debut was one of the most consequential attempts. Their chaotic chimera of high camp, raw tape and synthesizer noise, nasty guitar rock and rampant saxophones was a critical success, even hitting No. 10 on the U.K. charts. Soon, Roxy Music would help shape glam and art rock, along with new wave, electronic music, and punk. For the moment, it signaled that rock's future was limitless. – B.B.