What's that gentle, cologne-scented breeze? Could it be—the first whispers of Zayn's second solo album cycle? Indeed!
In a new interview with the U.K.'s Evening Standard, the former One Direction member born Zayn Malik talks about coping with his extreme level of fame, dating it-girl model Gigi Hadid, and designing a new capsule collection for Versace. His life sounds pretty damn sweet, but it wasn't always: When 1D were an upstart boy band first visiting the U.S., Malik says, airport security used to single him out for additional scrutiny because of his name and Muslim heritage:
"The first time I came to America, I had three security checks before I got on the plane; first they said that I'd been randomly selected, and then they said it was something to do with my name, it was flagging something on their system…" he raises one of his lustrous eyebrows. "Then when I landed, it was like a movie. They kept me there for three hours, questioning me about all kinds of crazy stuff. I was 17, my first time in America, jet-lagged off the plane, confused. The same thing happened the next time too."
His experience sounds exhausting, but in the interview, at least, Malik strikes a very conciliatory tone about the apparent racial profiling. "I don't think there's any benefit to getting angry—it's something that comes with the climate," he says. "I understand why they've got to do it."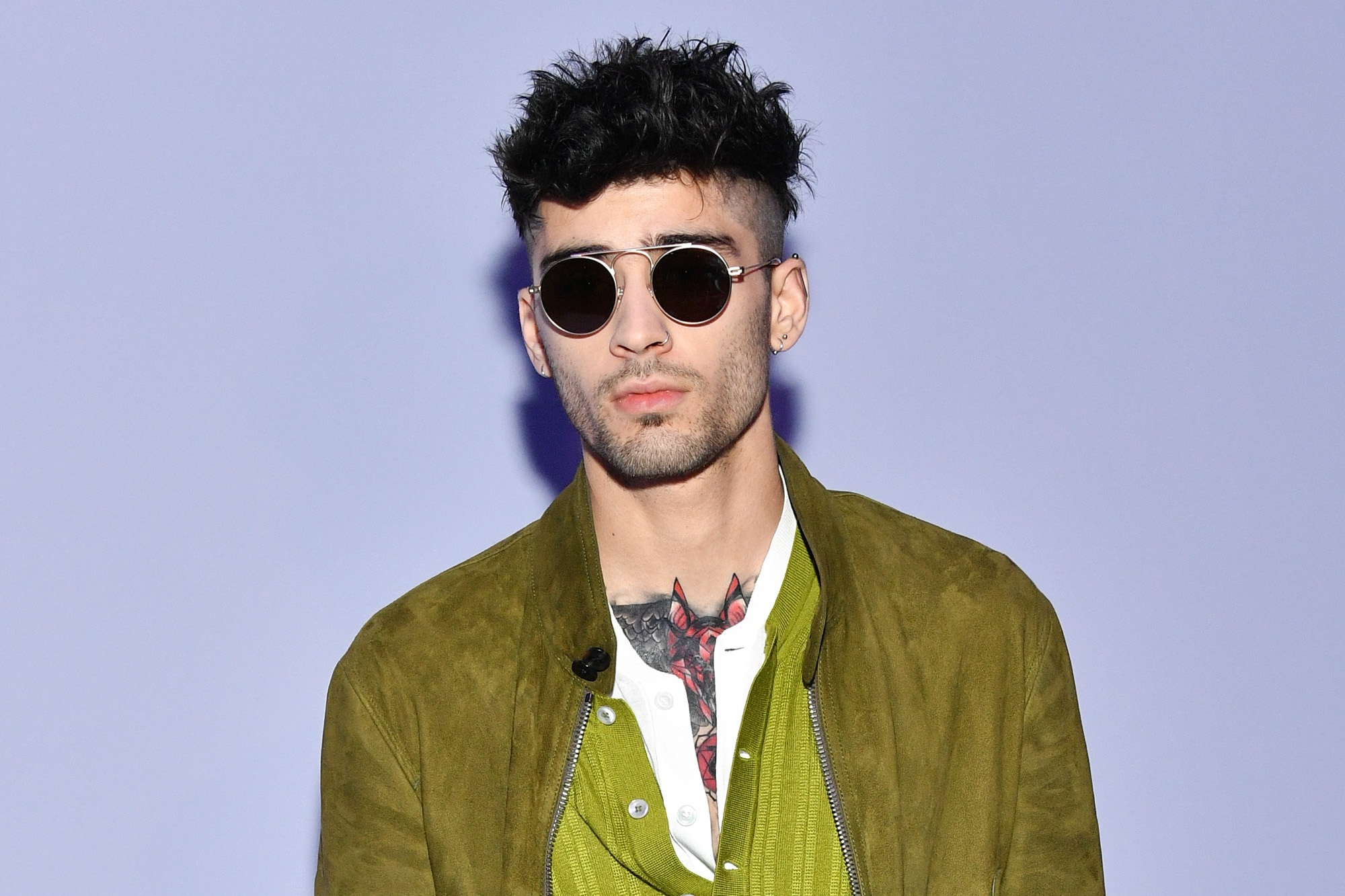 Oh, and about that new album: Malik is currently in New York finishing up the final songs. He's hinting at an upcoming world tour as well. (His first solo album was last year's Mind of Mine, a commercial success and critical "meh.")
Finally, we've learned that Zayn Malik loves to bake savory pies: "I cook a mean chicken and sweetcorn pie, with Alfredo sauce. I make my own pastry, roll it out and everything." He does steak and potatoes, too. His mom was a chef! Zayn, please, send us your recipe.