Mobb Deep's Prodigy passed away on Wednesday, June 21–his death has left a hole in hip-hop that was immediately felt by members of the community. He wasn't just a respected lyricist within New York's lens; his dead-eyed presence's influenced rappers like Kendrick Lamar and set a template for bleak dirges used in 21 Savage's material. In tribute, SPIN spoke to rappers and DJs personally familiar with Prodigy who shared their memories of the icon. Read their tributes, lightly edited for clarity, below.
---
Ka: "I played 'Quiet Storm' every day for months after 9/11…"
This is sad news for the whole community, he's one of the greats. I had his music playing during many of my dark and low points as well as during times of celebration. I played "Quiet Storm" every day for months after 9/11 while I was going to work for strength. Him talking in the beginning was exactly what I was feeling and hearing it helped in the healing process. Always wanted to shake his hand and tell him thank you for that. Basically he spoke for everybody going through hard times. "Around the way" him and Hav were the soundtrack of the grittiest parts of NYC and beyond. Mobb was one of the greatest duos of all time and gave us forever music.
https://youtube.com/watch?v=bvCp-N-9JEw%3Fecver%3D1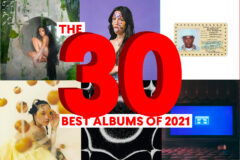 ---
Statik Selektah: "I'ma get Infamous tatted on me…"
P lived next door to me the past few years and we would bump into each other in the street at almost the same time every day—and then see each other [at] the airport, and even other countries, festivals etc. The last few weeks he's been at almost every one of my parties and we even brought him out at Summer Jam. He texted me yesterday letting me know he was in the hospital in Vegas. I didn't see the worse coming. Love to his family. I'ma get Infamous tatted on me.
---
AZ: "Since hearing 'Shook Ones', I knew rap would never be the same…"

H.N.I.C!! Many come but few are chosen to carry on tradition. Salute to Prodigy may you S.I.P. A pioneer of the '90s era, a original dart thrower, 1/2 of Mobb Deep, a deadly combination. Since hearing "Shook Ones" I knew rap would never be the same. Lyrics , production and raw energy reflecting the life we all came from at the time. History have been made and your name will forever echo [through] the culture. May you travel in harmony. Peace.
https://youtube.com/watch?v=tl5515i5bXY%3Fecver%3D1
---
Roc Marciano: "His influence on rap is bigger than just rhyming. It's fashion, it's culture."
First and foremost, my condolences to P's family and his loved ones. I met P my first time ever in the studio—P from Hempstead [on Long Island], we're both from Hempstead. He was working on [Mobb Deep's 1993 debut album] Juvenile Hell, and we were both working with the same producer at the time. I remember there were 5-10 studios around in my neighborhood—that's where Public Enemy used to work and he was one of the Bomb Squad producers. One of the guys that worked in the studio invited me in because he liked how we sound and we ended up meeting the Mobb.
I just remember being so young, I couldn't believe they had a record deal. They used to get the beats we wanted because they had a label and they could actually pay for them. Of course, Mobb Deep blew up, but I always admired and looked up to those brothers. When it actually got to a point where I would be in the studio making music with a brother like Prodigy, it was a real honor.
There was a period of time where P was the top dog, lyrically. Everybody knew P was the one. There's so much to say about him, it's like Rakim, which is my favorite rapper of all time, with like a real ill gangster twist. I loved that about him. Also, I got a lot of consciousness from P too. If you go back and listen, P raised us, straight up and down. What P had to say was always relevant to me and my people. I'm definitely influenced by him.
When we got in the studio to do "Death Sentence" on this [2013] Albert Einstein project with The Alchemist, P had just come home from jail. I was just there to see him, and let him know that everybody there was glad to see him. It was just real conversations—I can't pick out anything specific, but it was just like talking to a brother. I remember him calling me to be on one of his projects and like Jerome was like, "Yeah, I'm a fan of your music." That was enough for me, that was a stripe that I was proud to acquire.
His influence [on rap] is bigger than just rhyming. It's fashion, it's culture. But his biggest influence I would have to say is just—it's gangster music. Mobb Deep was the blueprint for East Coast gangster rap. That's P's legacy, and the consciousness raps inside of it. When P shouted out the Illuminati, I guarantee most people did not know what the illuminati was—I didn't. So it made us a bit curious. He just had a wonderful imagination, P. Can't say enough about him, dude. There's too much to say.
https://youtube.com/watch?v=tl5515i5bXY%3Fecver%3D1
---
DJ Whoo Kid: "…that was like my brother."
I'm forever grateful to P because he was really one of the first dudes to give me a shot in the mixtape circuit,. He allowed me to host his first solo project H.N.I.C. Part 1 which was different for me because they weren't leaks they were official album cuts with like Mariah Carey, Snoop Dogg, Bounty Killer, etc.  And from that point on we really built a strong relationship outside of this music shit which meant a lot to me.  I'm forever grateful to him because he could've done that project with Clue or Cutmaster C or anyone else and he trusted me to put it together, he was just a real genuine dude from the jump.  So when I got that news Tuesday it really fucked me up because that was like my brother.
---
Mister Cee: "I told him that Mobb Deep was my favorite group of all time…"
The Infamous album, man, I remember like it was yesterday: Me and Big Daddy Kane, we were on tour at the time, and that's all we were playing on the tour bus. We were going back and forth with The Infamous album and Ol Dirty Bastard's album [Return to the 36 Chambers: The Dirty Version]. I remember me and Big Daddy Kane, and our dancers, that's all we were playing on the tour bus. Honestly, I think we popped the cassette and bought another one cause we were just running it so much in the ground.
I do a weekly Wednesday after-work party in Queens called Don Coqui—it's an older crowd, like 25, 30 and over—and I bring legendary hip hop acts from the 80s, 90s and early 2000s there every Wednesday. Just a couple of months ago, I brought Prodigy there for the release of his cookbook. I told him that Mobb Deep was my favorite group of all time. Any time I see Prodigy, or any time I see Havoc, I always express to them the Mobb Deep is my favorite rap group of all time. Or when they see me, they'll say to me, "Yo, Cee, man, thank you for riding out throughout all these years," because any time I have a platform to discuss who my favorite rap group is, I always scream to the rappers that it's Mobb Deep.
That was my last time spending time with Prodigy, when he put out the cookbook, and he came through my weekly Wednesday after work party at Don Coqui in Queens and signed autographs of his book. He actually even signed my book, I'm looking at the book now. It says, "To my friend, DJ Mister Cee, thank you for everything, love you bro."
Beyond the rapping, beyond the music, just a really, really, really good guy. The times I've sat in the studio listening to his music, times I've hung out with him, he's just always been an even keel. No matter what type of capacity I would see him at, he's just always been the same cat.