Nina Simone was born in a 660-square-foot house in Tryon, North Carolina, a small town on the edges of the Blue Ridge Mountains. Last year, after a man who'd been attempting to preserve it encountered financial trouble, that house went on the market–and if a real estate developer or family who wanted to live on the property would have purchased it, they likely would have torn down the tiny, aging home. But thanks to a quartet of artists, the birthplace of a musical legend will continue standing, the New York Times reports.
Adam Pendleton, Rashid Johnson, Ellen Gallagher, and Julie Mehretu–all prominent black artists from New York–pooled their money to purchase the home for $95,000, in the interest of keeping a key artifact in the histories of American music and civil rights alive. "We don't have a blueprint for our ideas yet, but I think sometimes artists are the best people to deal with really tricky questions — like, for instance, how to honor the legacy of someone as vital and complicated as Nina Simone," Pendleton said.
Residents of Tryon told the Times that there is a lingering resentment of Simone there, because of her outspokenness about the racism she encountered as a child. A statue of Simone erected in 2010 struggled to find funding. Kevin McIntyre, the man who'd previously worked to preserve the house, did so as a private citizen, pouring his own money into restoring it with period-specific fixtures. The involvement of the artists, he said, "is really what we've been praying for. We wanted a place that, in the right hands, would become inspirational not only as a relic of the past but as a catalyst for right now."
Read the full story and see a 360-degree video of the home's interior at the Times.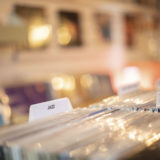 https://www.youtube.com/watch?v=7jgHOcXTr50