Alynda Segarra is a musician and activist from New York City. As the singer, songwriter, and lead guitarist for the folk-rock band Hurray for the Riff Raff she has penned powerful songs such as "The Body Electric," which turns the traditional murder-ballad genre inside out to make a profound statement about violence against women. Last year, in her hometown, she founded Nosotros Fest, a radical and intersectional Latinx music festival focused on healing, community building and resistance. Her new album The Navigator, out this Friday (March 10) on ATO Records, is a concept album about a street kid named Navi, living in a dystopian world, who is on a quest to find herself and to fight for a future for her people and other people of color pushed to the margins of society. It's a story that very much reflects our real world and Segarra's own journey in it as a queer Latina. Here, as told to the writer Beverly Bryan, she discusses the process of overcoming her fear of making protest music in the age of Donald Trump and committing the political act of being unapologetically complicated.   
When Donald Trump was elected, I think there was an initial fear that hit everybody who didn't fit into a certain demographic. Anybody who is brown or anybody who is queer really started to feel scared of making political work. That hit me at first and it still hits me every once in a while. It comes in waves and I just try to say, "OK, fear, I totally acknowledge that you are here and you make a lot of sense." But it's really made me more determined. I'm more determined to create work that says this simple fact: America is not white. That is not how you could describe this country as a whole. That is only one experience; that is only one reality. There are many different realities going on here.
That work, saying that, became so important. I can't believe that could be an edgy thing to say, but that's what it is. That felt like something I really had to get across to people: That my understanding of America is a nation made up of a lot of different people who have roots from all over the world. I started to feel a certain type of patriotism. This is my home. You cannot take my home from me. You cannot push out the people who are my brothers and sisters. I started to feel this desire to express that, and also to remind people that to be critical of our leaders is very patriotic. It's what America is founded on.

I think the fear of making political music or art comes from a lot of different places. Something that I'm getting more in touch with is how conditioned I was as a cisgender woman in the world, especially a Puerto Rican cis woman, to be very gracious and to be very generous and to not take up too much space, and to have ideas that are palatable, and to believe that, if I did that, I would be allowed into certain clubs and certain places in society. I've really been getting in touch with how much that conditioning has affected me, even though I did my best to become as feral and rebellious as possible. It still sneaks up on you. That's something that really struck me when the election happened, in the aftermath. It takes a different kind of strength now to go up on stage and say, "This is what I think."

I think it's a really strange time for a lot of people, especially for my generation and younger generations. It feels like a very strange place to make political music, but that's where it gets very interesting. It's very easy to say that you are a political musician, and it's very easy to say that you are an activist, but what are you going to do when you are met with the tough times, like now? This is a scary time. That's what I'm going through. I think that's what a lot of people are going though.

In times like these, we have to look to our ancestors and we have to look to the people who came before us. We have to look to the artists who went on stage in spite of their fear, because they knew there were other people out there who were afraid and who needed someone to say "I'm afraid too, but we're all here together tonight." I'm thinking of people like Nina Simone. She was this genius who could not be contained. She refused to be contained and she refused to deny her genius. She refused to deny that she was excellent. She defied the odds to get up every morning and say that she was an excellent musician and a brilliant artist. It's that type of self-worth and self-love that will get you through really scary times and will block out the brainwashing that is trying to make you feel small, and trying to keep you quiet, and trying to keep you off stage.
I also think about women like Frida Kahlo. Once again, she refused to live in a contained space. She refused to simplify herself. That's something I really struggle with: Being someone who is kind of confusing to people. Anybody who lives with multiple identities and at the intersection of identities, we struggle with this. People don't get us and they don't like what they don't get.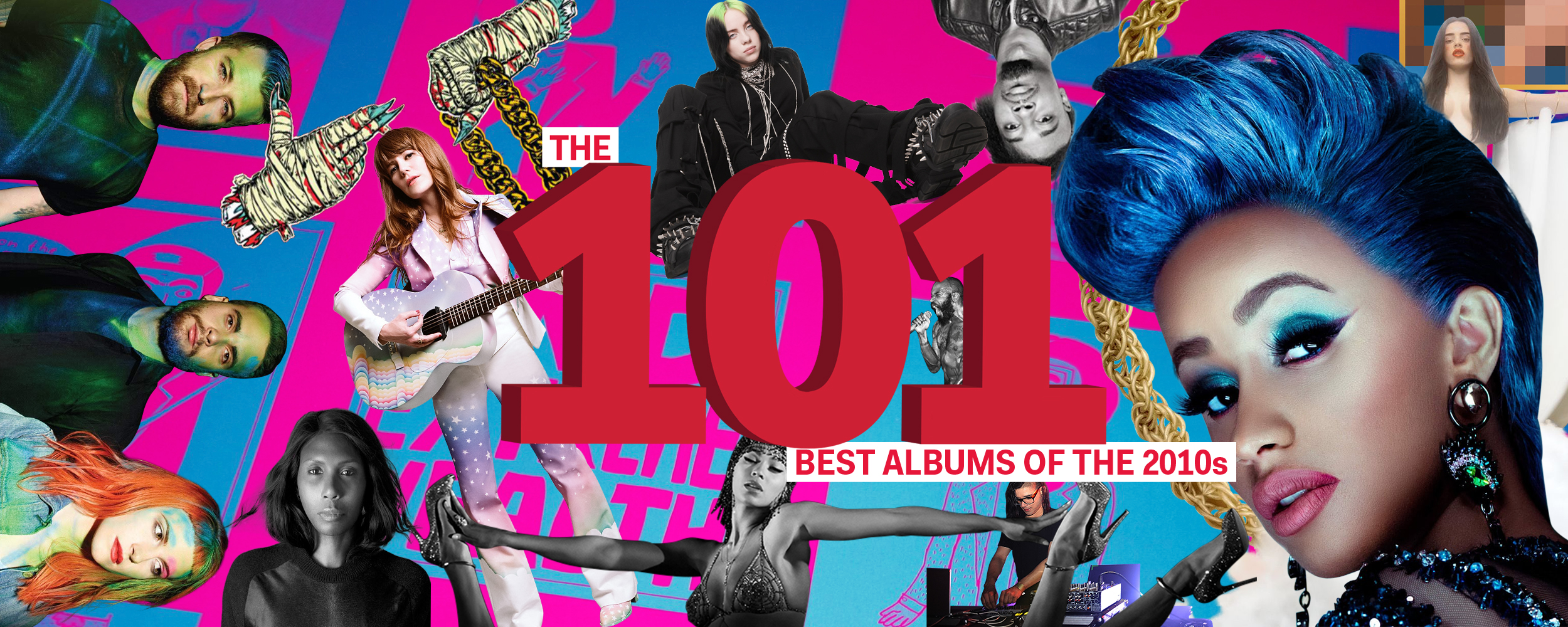 [featuredStoryParallax id="230192″ thumb="http://static.spin.com/files/2017/03/GettyImages-455627196-1489006470-300×201.jpg"]

Right now, we have the opportunity to be brave and that's really incredible, but to be brave you also have to be scared. That's a part of that process. I think that is a really beautiful thing, but it doesn't make it any less painful. Right now we have the opportunity to really put into action the ideals we were brought up with, that at least I was brought up with. Now is the time when we get to really stand up for those ideas and put them in motion. If we can get through this time together, then we can go somewhere as a country that we never thought was possible before.
I'm going to be going all over the country in support of this album. That will be interesting. I think it will be interesting to meet fans of [Hurray for the Riff Raff's 2014 album] Small Town Heroes who might not know a lot about me and might not know a lot about my background, because this is very much an album about claiming who you are and claiming where you come from. I'm making music about this character ("The Navigator") and with this storyline, but it's about me claiming being Puerto Rican, about me being a Nuyorican city girl. It will be interesting to go through the kinks of what I may have been perceived as for the last album. I've noticed a lot of racial ambiguity and a lot of people who were just vague about who I was. In a way, that's fine, but sometimes it's shocking for people when you decide to say, "I'm going to tell you who I am." The audience sometimes is shocked when the performer decides to say, "This is who I am now."
I wrote [the title track] "The Navigator" right after Small Town Heroes was put out in 2014. It came to me and I recorded it on my phone. I liked the way the phrase "the navigator" sounded, but I wasn't sure what it meant. What came to me over years of playing with it is the Navigator, the character Navi, is a person like myself who is at the intersection of a lot of different identities and she is doing everything she can to weave in and out of these confined spaces that are allotted to her because of those identities.

There's also the idea of the Navigator being like a spiritual guide, or this inner wisdom that we all have and try to suppress. I look back on the years when I was traveling when I was 17 and I wonder how I survived that. I believe there was some kind of angel looking out for me, or some kind of voice. If I felt something that said ,"This ride is not good, we've got to get out of this car, tell your traveling partner this person is creepy," I would listen to it. That voice started to turn into this call from the ancestors saying, "Make this right for us. Do some healing. Do some work that can hopefully heal other people."  So, that's another way that the Navigator appears on this album. It's this idea of, "Where are we going? We're going forward." That's what "Pa'lante" is about. You need to go forward, but you need to know where you came from in order to know where you are going.