Black Lips have announced their eighth studio album, Satan's graffiti or God's art?, and shared a first single about the futility of it all, "Can't Hold On." At almost five minutes long, including a drunken horn outro, it's practically an opus by the band's standards.
Satan's graffiti or God's art? was produced by noted defender of annoying trees Sean Lennon, and it includes a feature from Yoko Ono. It's out May 5 from Vice Records, the label arm of Vice Media. Black Lips have also just announced some North American and European tour dates. The Atlanta scuzz vets' previous album was 2014's Underneath the Rainbow. (Good Bad Not Evil turns 10 this September, by the way.)
Stream "Can't Hold On" and check out the full track list—18 songs, including overture, finale, and three interludes—below.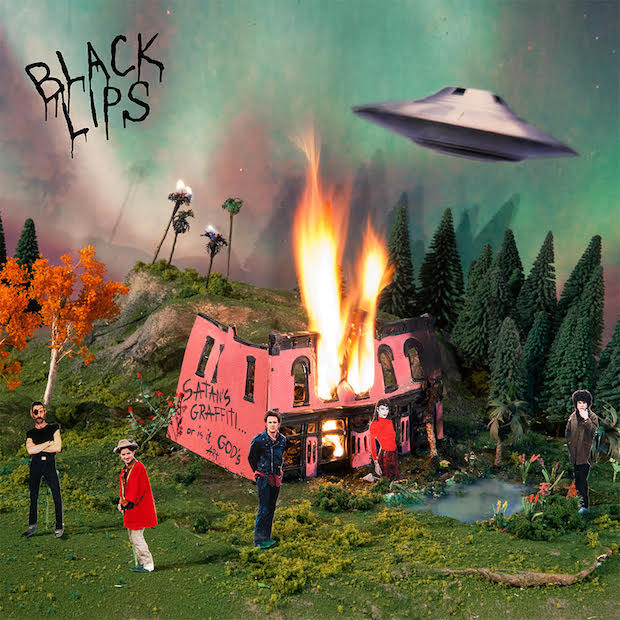 Satan's graffiti or God's art?" title="black-lips-Satans-graffiti-or-Gods-art-1490197612″ data-original-id="232181″ data-adjusted-id="232181″ class="sm_size_full_width sm_alignment_center " />
Black Lips, Satan's graffiti or God's art?
1. "Overture: Sunday Mourning"
2. "Occidental Front"
3. "Can't Hold On"
4. "The Last Cul de Sac"
5. "Interlude: Got Me All Alone"
6. "Crystal Night"
7. "Squatting in Heaven"
8. "Interlude: Bongo's Baby"
9. "Rebel Intuition"
10. "Wayne"
11. "Interlude: E'lektric Spider Webz"
12. "We Know"
13. "In My Mind There's a Dream"
14. "Lucid Nightmare"
15. "Come Ride With Me"
16. "It Won't Be Long"
17. "Loser's Lament"
18. "Finale: Sunday Mourning"